WEDNESDAY MORNING NEWS BRIEFING – All your local news in 3 minutes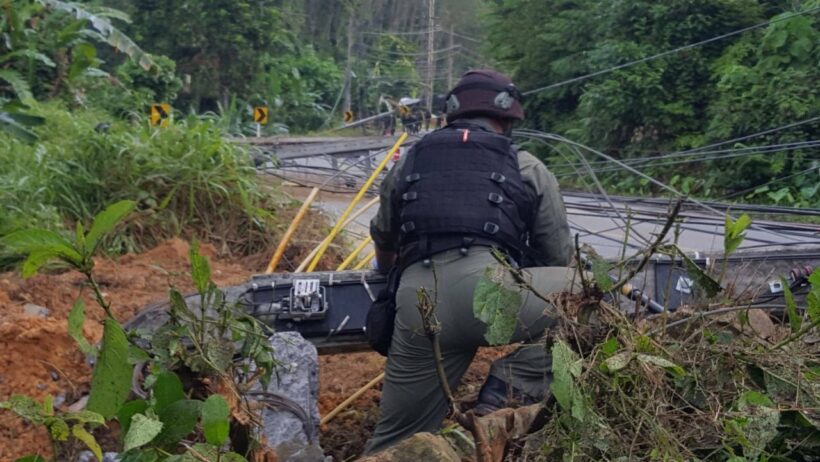 There are two seven-days-of-danger on Thailand's roads, as designated by the police – one starting tomorrow and the other during Songkran. They are the two worst periods for road deaths, by far. We don't want you to be one of the statistics this year so we urge you to prepare ahead of any road trips to ensure that you are mentally and physically capable of getting where you're going. In the meantime, time for today's main news stories…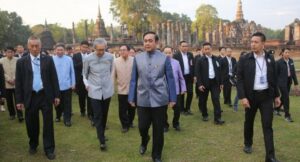 New year gifts from Santa Prayut
Christmas might be over but Santa Prayut has flown in riding in his government sleigh with plenty of gifts for new year.
People planning domestic holidays will receive a tax deduction on outlays of up to 15,000 baht per person.
Farmers, senior citizens, disabled people, families with newborns and small vendors are among those entitled to benefit as the Bank for Agriculture and Agricultural Cooperatives, the Government Housing Bank and the state-owned pawn shop, among others, distribute interest refunds on farm loans, housing loans and other giveaways.
Holidaymakers will get a tax deduction on hotel, food and package tour expenses for trips to a total of 55 provinces designated as "secondary" for tourism.
Senior citizens aged 100 and over will each get a 1,000 baht gift and families of babies born on New Year's Day will also get 1,000 baht.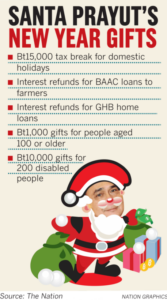 50 year old German detained for destroying Krabi trees
A German has been detained three days after the Krabi Mayor posted on his Facebook page photos of damaged trees in a public garden that was considered a landmark of Krabi Muang district.
The mayor offered a reward of 30,000 baht for anyone who could provide information leading to the arrest of the culprit.
His post went viral and a 50 year old German man has been detained. Police say the suspect confessed that he destroyed palm and other trees in the public park close to Krabi River out of anger when his girlfriend left him. Police claim the suspect had a record for renting motorbikes then filling it up with water.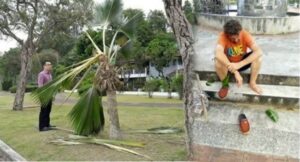 "I am ivory free"
Commemorating Thailand National Wildlife Protection Day, the US Agency for International Development Wildlife Asia programme and WildAid say that their recent online pledge campaign, "I am #IvoryFree", received over 87 million views of social-media photo posts mobilising Thais never to buy, own or accept ivory as a gift.
Launched in September, the campaign engaged more than 100 Thai celebrities and high-profile influencers from business, entertainment, politics, sports, art, culture, religion and the press, as well as 15,200 members of the public to pledge "I am #IvoryFree". "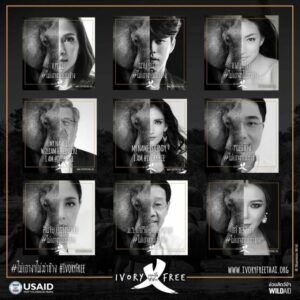 Seven days of danger starts tomorrow
With the new year approaching people are heading off the island for celebrations in other provinces whilst thousands of others are streaming into Phuket. The Thai PM says police will be out in full force and has urged the public not to get angry when they're stopped for checks whilst on the roads.
The prohibition on people carrying passengers in pick-ups won't be enforced according to General Prayut but says the wearing of helmets on motorbikes will be strictly enforced over the holiday period for the driver and passengers. The wearing of seatbelt in cars will also be strictly enforced.
The dreaded Seven Days of Danger on Thai roads starts tomorrow and will run up to January 3.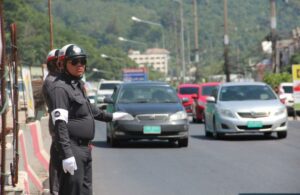 Militants attack army officials in Narathiwat
Militants have carried out sequenced attacks on Army officials in Narathiwat province injuring two sergeants, two paramilitary soldiers and a civilian, as well as damaging vehicles.
An initial investigation suggests that the injured officers were riding in a pickup on their way to buy supplies when a group of heavily-armed militants hiding at the roadside opened fire on them.
In another incident three hours later, a ranger unit deployed an armoured personnel carrier about two kilometres from the first attack site to provide protection for officials gathering evidence. The rangers left the vehicle and were talking to paramilitary officers when a bomb planted at the roadside went off. The rangers reported suffering slight ear concussions.
None of the soldiers were seriously hurt but everyone was sent to Naradhiwasrajanagarindra Hospital in Muang district for treatment.
UPDATE HERE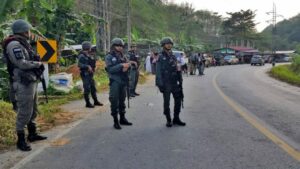 Tropical storm Tembin crosses the Gulf of Thailand
Fishermen and tour boats are being warned of strong winds and high waves in the Gulf of Thailand as the result of typhoon "Tembin", which passed through southern Vietnam yesterday and due to affect the southern coastal areas from Pranchuap Khiri Khan to Songkhla today and tomorrow.
Tropical storm Tembin wreaked havoc in The Philippines, killing more than 200 people when it passed through there last week.
The storm is weakening but still expected to drop some rain on areas in the southern provinces, including Phuket. Rain is forecast for Friday, Saturday and Sunday.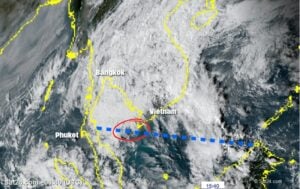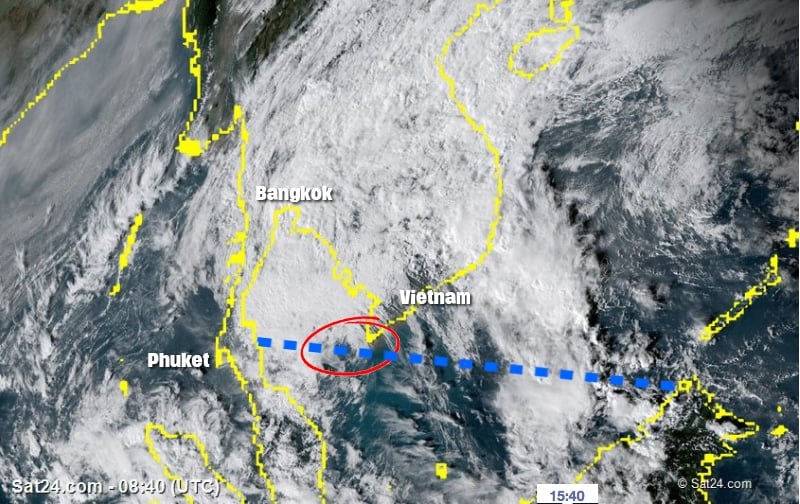 DSI interrogates another 8 in Panthongtae Shinawatra case
The Department of Special Investigation has agreed to interrogate another eight defence witnesses in the money-laundering case against Panthongtae Shinawatra, son of fugitive ex-premier Thaksin.
Panthongtae's lawyers asked the DSI to include a total of another 21 defence witnesses but only eight were approved because the agency said the rest were not relevant. The eight additional witnesses include former investigators in the case as well as a private secretary, accountant and other people familiar with the funds transfer involved in the case. Panthongtae is accused of violating the money-laundering law after allegedly receiving 10 million baht from the Krisada Mahanakorn real estate firm linked to a multi-billion-baht fraudulent loan provided by state-owned Krungthai Bank.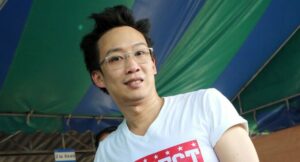 Keep in contact with The Thaiger by following our
Facebook page
.
Never miss out on future posts by
following The Thaiger
.
UPDATE: Bangkok protesters mass at the front of Government House, earlier PM addresses nation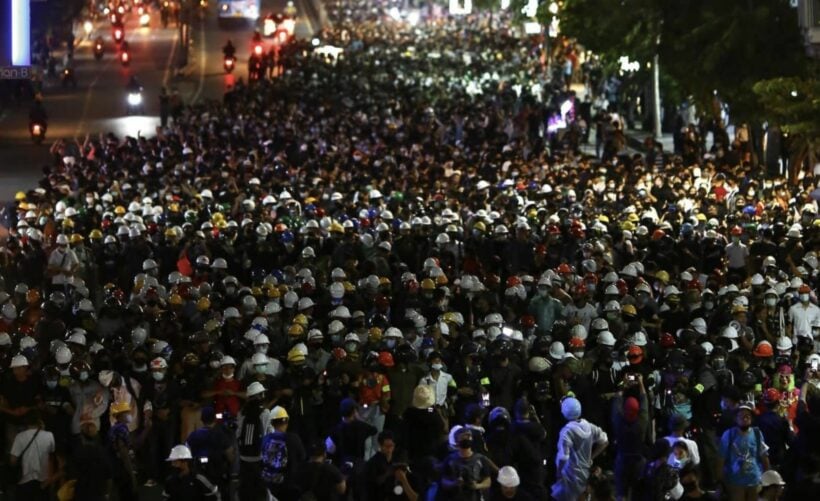 UPDATE: The protesters announced that the rally would end and disperse peacefully at 9.35pm. They wrapped up the gathering after delivering a symbolic letter of demand for the prime minister's resignation at the front of Government House. Apart from some earlier scuffles with police around 7pm, there were no major incidents this evening.
EARLIER: Happening at Bangkok's Government House around 9pm…
Protesters started arriving around 7.30pm, again demanding the PM's resignation, and even had a letter prepared for him to sign, PM Prayut was not at Government Hose at the time. Protesters continued to amass at the front of Government House after breaking through a police cordon at Urupong Intersection. Earlier they gathered at the Victory Monument roundabout (and BTS station).
Police have blocked off the entrance to Government House with 2 public buses, barbed wire and police dressed in riot gear that have been shipped in from Saraburi Province. Protesters are already preparing for a potential confrontation and are dressing in raincoats, hardhats, goggles and armed with umbrellas, presumably in anticipation of another spray from the water cannons. They continue to shout "Prayut, get out!" Protest leaders are also calling on the growing crowd to remain "chilled" and not resort to violence.
"If he won't resign, we won't go home."
Behind the 2 buses there are also the high powered water cannons which were used against protesters last Friday night at the Prathunwan intersection in central Bangkok. Despite the calls for the continuation of a peaceful protest, both sides appear ready for some conflict this evening. Earlier protesters were demanding the release of some of the movement leaders who continue to be arrested with an array of charges, some still in detention in prisons north of the city.
The Prime Minister appeared on television tonight at 7pm and committed to the Thai people to help resolve the current impasse between the widening protest movement and the Government. He went on to say that his government "is prepared to withdraw emergency rules banning large gatherings in Bangkok" if the growing protest movement "remains peaceful".
"At this point, we all need to take a step back, to step back from the brink, away from the path that would plunge Thailand into disaster."
PM Prayut did no address the issue of the demands for his resignation.
An emergency session of Parliament has been scheduled for next Monday and Tuesday where opposition parties say they will challenge the government coalition to address the demands of the protesters, including the tetchy issue of reforming the role of the Thai monarchy.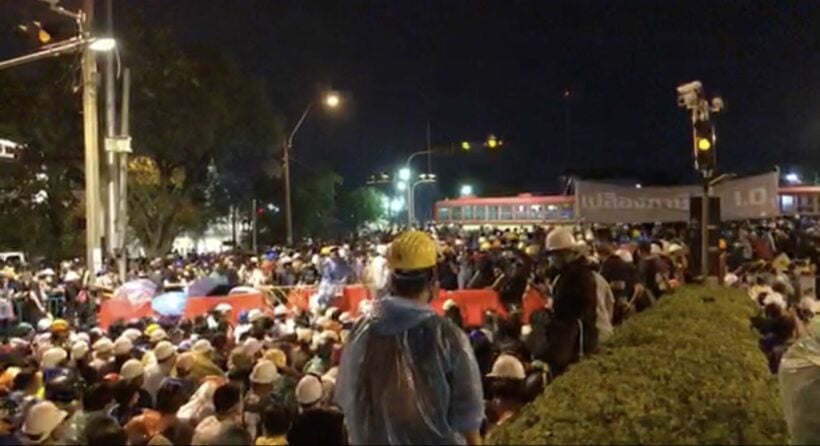 Keep in contact with The Thaiger by following our
Facebook page
.
Never miss out on future posts by
following The Thaiger
.
Samut Prakan woman bitten by snake while using the toilet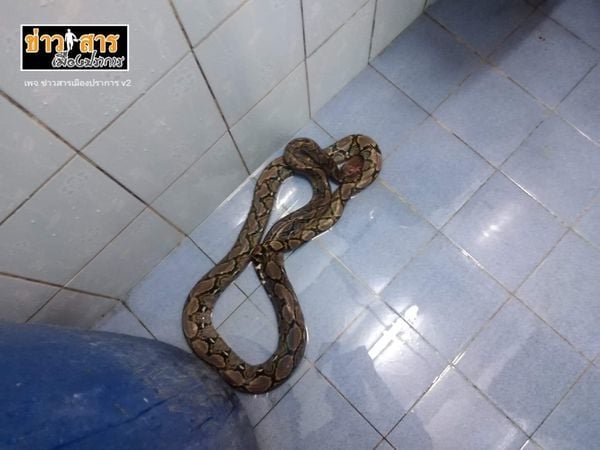 A python has bitten a woman on her backside and finger while using the toilet at a home in Samut Prakan, southeast of Bangkok. Rescue volunteers were called to her home, and said there was a lot of blood at the scene. The woman was later taken to the hospital.
The incident may sound shocking to some, but in Thailand, reports of snakes biting people who are on the toilet isn't that uncommon. Snakes can live and thrive in the sewers, usually hunting down rats, and sometimes enter pipes leading up to the toilet bowls.
Just last month, an 18 year old university in Nonthaburi, a suburb just west of Bangkok, was bitten on his penis by a python that was in the toilet bowl. He had to get 3 stitches. Another man's penis was bit by a snake while he was using the bathroom last year. He ended up with 15 stitches.
SOURCE:Facebook
Keep in contact with The Thaiger by following our
Facebook page
.
Never miss out on future posts by
following The Thaiger
.
One more person faces possible life sentence for alleged acts during royal motorcade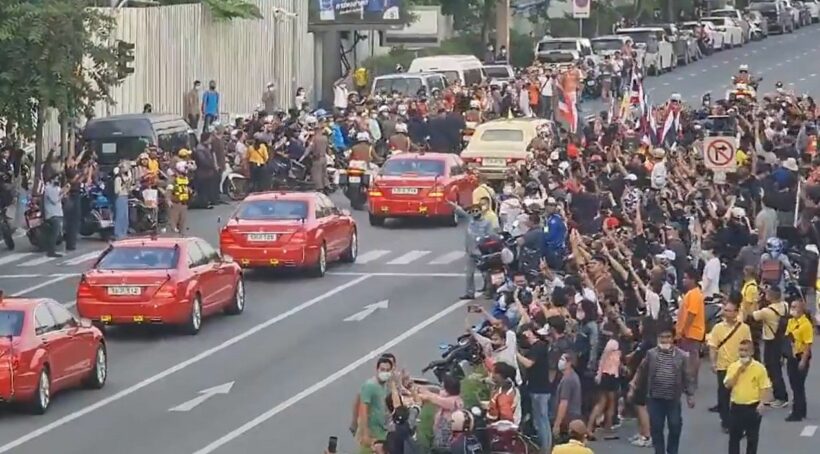 Police have issued an additional arrest warrant for a protester who allegedly attempted to "harm the HM the Queen's liberty" during a royal motorcade last week. The motorcade happened to be on the same day and same route as a pro-democracy protest in Bangkok. So far, 3 protesters face charges for an alleged "act of violence against the HM the Queen's liberty" and could face up to life in prison if found guilty.
Suranat Paenprasert, a coordinator for Active Youth, now faces charges of 16 to 20 years in prison, or even up to life in prison, for allegedly violating Section 110 of Thailand's Criminal Code which prohibits acts of violence against the HM the Queen or Her liberty.
Section 110: Violence against the Queen
Whoever commits an act of violence against the Queen or Her liberty, the Heir-apparent or His liberty, or the Regent or his/her liberty, shall be punished with imprisonment for life or imprisonment of sixteen to twenty years.
2 other protesters, Ekkachai Hongkangwan and Boonkueanoon Paothong, also face the same charges of alleged "violence against the Queen's liberty" during the royal motorcade. The New York Times reports the "act of violence" was apparently yelling at the royal motorcade. In photos, crowds of protesters were seen on the royal motorcade route holding their hands up in the 3-finger salute, a symbol of defiance.
Many of the protesters were also shouting "our taxes", in Thai, at the occupants of the yellow Rolls Royce.
Ekkachai and Boonkueanoon may also face charges under Thailand's lèse majesté law under Section 112 of Thailand's Criminal Code, according to an earlier report from the Bangkok Post. If found guilty, the additional charge would make their punishment more severe.
Section 112: Insulting or Defaming the Royal Family
Whoever, defames, insults or threatens the King, the Queen, the Heir-apparent or the Regent, shall be punished with imprisonment of three to fifteen years.
SOURCES: Nation Thailand | New York Times
Keep in contact with The Thaiger by following our
Facebook page
.
Never miss out on future posts by
following The Thaiger
.