WEDNESDAY MORNING HEADLINES – All your news in 3 minutes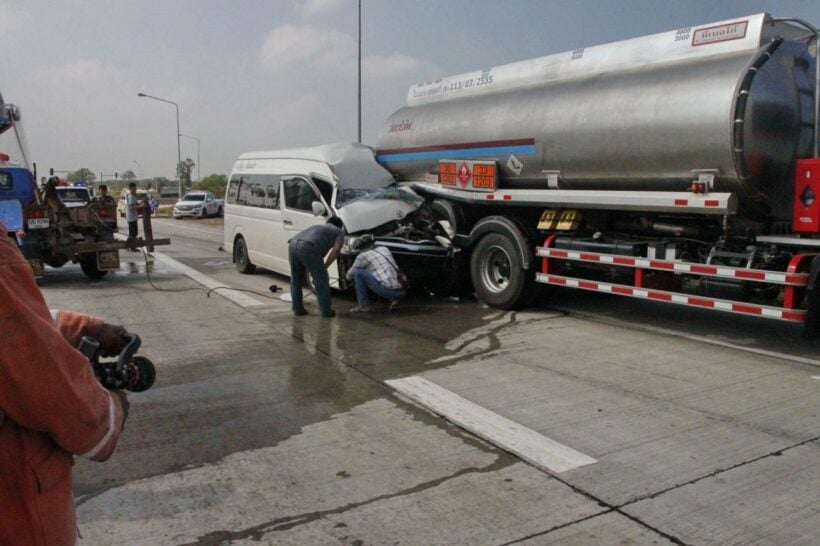 A lot of stories making up our news feeds today, from all over Thailand. Let's ignore the threat of a 100% chance of rain from the forecast and focus on the sunshine in between. Here are today's main news stories…
Minimum wage rise, but…
Debate over a rise in the minimum wage is heating up, with a key battleground opening up on whether payments should be based on the varying costs of living around the country.
Advocates for a more generous policy on minimum pay want any rise to be applied at the same rate nationwide, but those in the opposing camp point to the variations in the cost of living throughout the country.
One labour economist, Yongyuth Chalamwong, says the minimum wage rise should be based on the consumer price index which differs from province to province.
He says that small businesses in provincial areas do not have the means to pay high wages and the country's overall economic growth is not solid.

Cabinet approves another poverty-reduction program
The Cabinet has approved a 35.6 billion baht spending package as part of the second stage of the government's poverty-reduction program featuring job offers, vocational training, low-interest loans and personalised services for up to 4.9 million low-income people nationwide.
The Government says there are about 11 million Thais whose annual per capita income is less than 30,000 baht. Instead of just handing out subsidy money to this target group, the second-stage program aims to offer them jobs, provide skill-training, financial help and other pre-requisites to alleviate their poverty in a more sustainable style.
Prime Minister Prayut Chan-o-cha said the second stage, which follows last year's spending of nearly 20 billion baht for low-income earners, would be implemented jointly by the Finance, Agriculture, Interior, Environment and related ministries.

Motorbike accident in Pattaya kills three, including a tourist
Three people were killed when a high-powered motorcycle hit a pedestrian in Pattaya yesterday.
A Russian tourist and a Thai woman passenger were killed when the Kawasaki Z900 motorcycle they were riding hit and killed a South Korean man who was crossing the road. All were aged between 20 and 25 years old.
Witnesses say the Russian was riding the motorcycle at high speed with the woman sitting on the back when it struck the group of tourists.

Stolen luxury cars heading back to Malaysia
Thai police have returned 20 stolen luxury cars worth about 30 million baht to Malaysia with both countries pledging to work together to suppress all types of transnational crimes.
The transfer is the second batch of stolen luxury vehicles that had been seized in Thailand and returned to Malaysia. The first batch involved 95 vehicles worth about 75 million baht.
Police say the smuggling of luxury cars from Malaysia into Thailand has been a serious problem impacting both economies with the smugglers avoiding duties.

Cat and mouse game continues
Following months of a cat and mouse game with fugitive former PM Yingluck Shinawatra, the junta appears to have lost faith that they can bring her back for prosecution despite knowing she is currently living in London.
PM Gen Prayut Chan-o-cha yesterday admitted that the extradition process was "generally uneasy". Prayut referred to Yingluck's fugitive brother ex-premier Thaksin Shinawatra, who has been on the run abroad since 2008 and living in London a lot of the time.
Meanwhile, Foreign Minister Don Pramudwinnai told reporters yesterday that Thai authorities were in touch with their British counterparts after confirmation that Yingluck was in the UK from the Foreign Minister Bori Johnson back in September. He pointed out the Yingluck's passports have all been revoked and that the process of extradition would continue but admitted it would become more difficult if the British Government approve an application for asylum.

Huge yaba pill seizure in Sa Kaew
Police have arrested four suspects and seized 110,000 yaba pills with a street value of 20 million baht during an attempted drug delivery in front of a Sa Kaew Hospital, right near the Cambodian border east of Bangkok. A 28 year old and two 30 year old females, along with a 19 year old male, have been accused of being linked to a Chon Buri-based drug dealing gang.
The pills were found in five sacks loaded onto a Suzuki sedan parked at the hospital entrance. Police say its the largest batch impounded in the province in a decade.
Van crashes into petrol tanker killing one, injuring eight
A van, chartered to take Cambodian workers home, has crashed into the rear of an oil tanker in Chachoengsao killing a Thai man and injuring eight Cambodians.
The van's left front hit the right rear of the oil tanker at high speed. Rescuers and firefighters rushed to the scene aware that the tanker could catch fire. Although the driver survived, his assistant sitting in the front passenger seat, was killed. The driver claims he was trying to overtake a truck at the time.

Bangkok boys behaving badly
A Bangkok taxi driver who fired a slingshot and damaged actor Mario Maurer's Porsche, after a traffic dispute, has been fined 1,000 baht and had his licence suspended for one month.
37 year old Cabbie Udon Sitthipol refused to talk with reporters yesterday after meeting with police to hear the charge and pay the fine.
It was reported that the 29-year-old actor and the cab driver were cutting each other off driving around the capital on Monday. Udon fired a stone from a slingshot that smashed Maurer's side window near the Pratunam Intersection and a roadside argument ensued. The actor may still face charges following the incident. Maurer's manager said the actor was busy and would report to police later to hear charges.

Keep in contact with The Thaiger by following our Facebook page.
Never miss out on future posts by following The Thaiger.
Phuket eases restrictions, bars back to late-night hours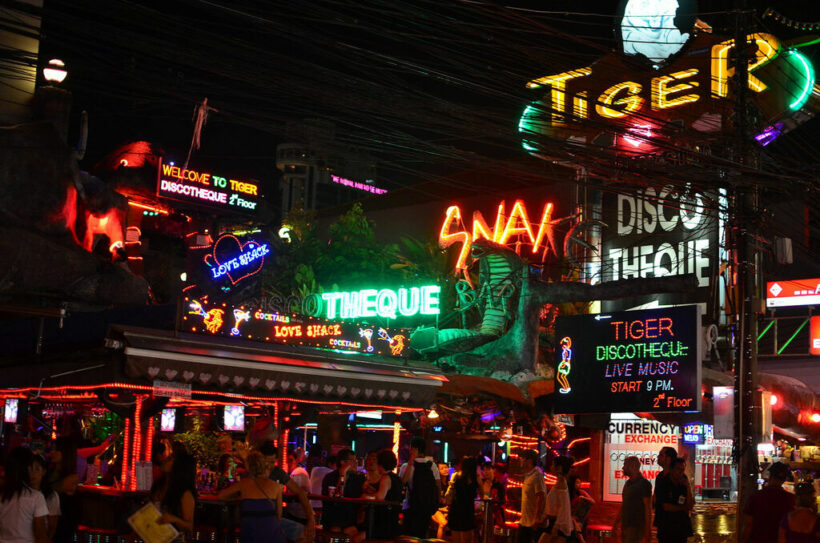 Things are getting back to normal in Phuket. The provincial government eased disease control restrictions, allowing restaurants, bars and entertainment venues to go back to their normal operating hours – no more midnight closure order – and lifting the late-night alcohol ban.
While bars can now stay open late and serve alcohol after midnight, dancing is prohibited and venues cannot serve alcohol in containers that will be shared among groups of people.
The Phuket Communicable Disease Committee agreed to ease the restrictions yesterday and an order allowing late-night hours and alcohol sales was posted today by the Phuket's Public Relations Department.
"As the Covid-19 situation in Phuket has improved that there are no more Covid-19 infections found, the committee agreed to cancel the late-night alcohol ban in order to revive the economy of Phuket."
All businesses related to gathering activities are warned to follow the Covid-19 preventive measures.
SOURCE: Phuket News
Catch up with the latest daily "Thailand News Today" here on The Thaiger.
Keep in contact with The Thaiger by following our Facebook page.
Never miss out on future posts by following The Thaiger.
Thailand's tourism targets film production to gain revenue during Covid-19 crisis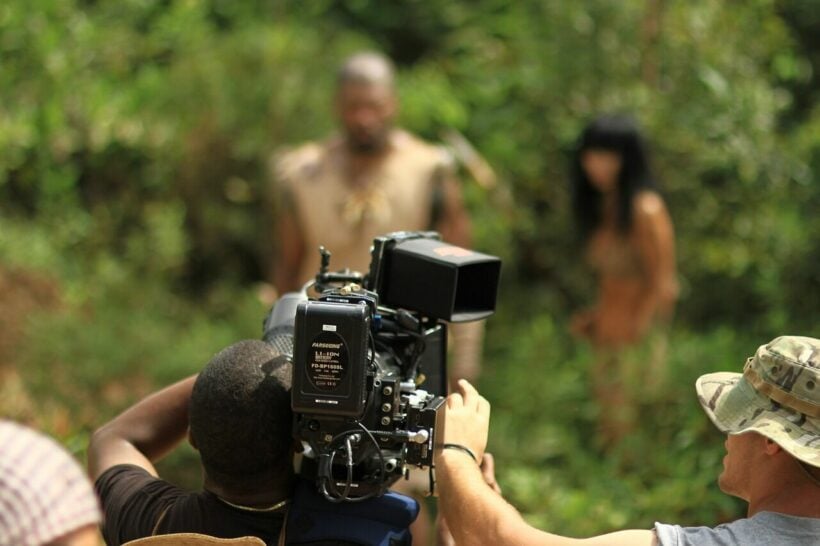 Thailand's tourism officials have a new idea to draw in visitors: film production. The Tourism and Sports Ministry is aiming to generate around 3 billion baht from foreign film crews and is targeting projects with an investment over 100 million baht, hoping to compensate for the loss of revenue due to the lack of international tourists during the coronavirus pandemic.
Foreign tourism revenue drastically dropped nearly 83% in 2020, going from nearly 40 million tourists in 2019 to only 6.7 million tourists in 2020.
The tourism department's director-general Anant Wongbenjarat says that Thailand welcomed 176 international film productions to the country last year, generating 1.73 billion baht for the local economy. But this is a sharp decrease compared to the previous year where the 740 foreign film crews generated 4.86 billion baht.
In August, the CCSA decided to grant special entry permission to film productions. 53 film production projects were based in Thailand during August and December, contributing 1.14 billion baht to the economy. Those entering Thailand must still undergo a 14 day quarantine.
"International productions can proceed and generate income for locals despite the tourism slowdown."
Anant also says there are 4 more film production projects underway, and it is forecasted to generate 186 million baht, bringing the total to 57 projects. In the first half of this year, there will be nine more productions expected to come in and help create at least 800 jobs for locals.
SOURCE: Bangkok Post
Keep in contact with The Thaiger by following our Facebook page.
Never miss out on future posts by following The Thaiger.
Massage workers in Pattaya call for reopening of spas and massages shops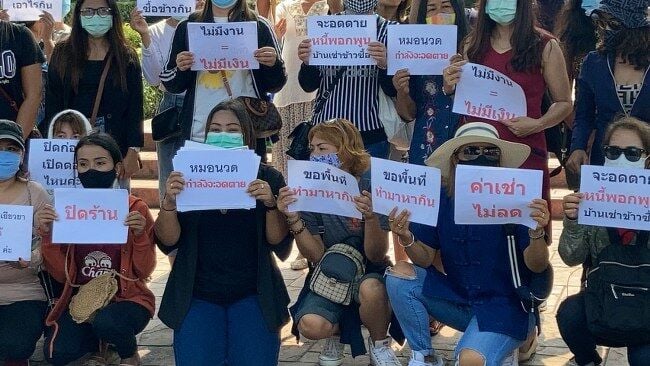 A group of about 50 workers from Pattaya massage shops and spas gathered together to call for the reopening of their businesses after being closed for the past month due to Covid-19 restrictions. The group called themselves the "Pattaya Health Massage" presented a letter signed by 60 massage shops, spas and gyms to Bang Lamung District Sheriff this morning.
Chon Buri is listed as a "high risk" area with maximum restrictions. Many nonessential businesses in the province have been closed including massage shops, spas and gyms.
Now that Chon Buri has gone 5 consecutive days without a local Covid-19 infection, the workers say it's time for businesses, like massage shops and spas, to reopen.
The workers also raised the point that other provinces and districts across Thailand are loosening restrictions as the number of active cases continues to drop. The workers also said that there are no Covid-19 clusters or major outbreaks related to massage shops or fitness venues.
Bang Lamung District Sheriff Amnat Charoensri met the protesters and collected the petition and says he understands that many people need to get back to work to earn income. Local officials are expected to hold a meeting within the next week to potentially loosen restrictions.
SOURCE: Pattaya News
Catch up with the latest daily "Thailand News Today" here on The Thaiger.
Keep in contact with The Thaiger by following our Facebook page.
Never miss out on future posts by following The Thaiger.