Vachira wants to be paid before Stacey can leave hospital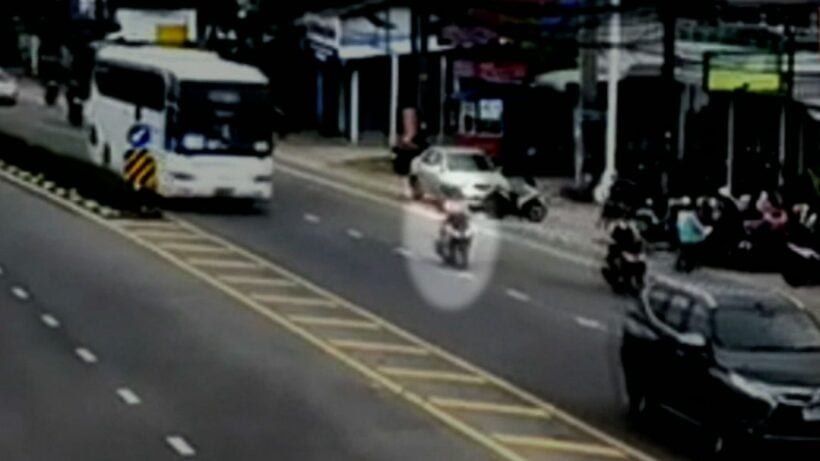 PHOTO: 9news.com.au
"Last night she told 9NEWS that animals walked freely through the hospital wards and said the family was worried about the risk of infection so soon after Ms Liddle's surgery".
An Australian woman who could lose her leg after a horrible scooter accident in Thailand (Chalong, Phuket) fears being held hostage over her hospital bill (at Vachira Hospital). She was riding a scooter on October 26 when she plowed into the back of a bus, injuring her left leg.
30 year old Stacey Liddle from Brisbane has just discovered there is a bed waiting for her at Sydney's Royal Prince Alfred Hospital, where she is expected to arrive on Monday.
She had been facing a bureaucratic nightmare when she was told there was no bed for her at the Sydney hospital. However, after 9NEWS confirmed with the hospital that there would be a bed available, Ms Little was told by Vachira Phuket Hospital that she was not leaving until she paid the balance of her medical bill – a figure unknown.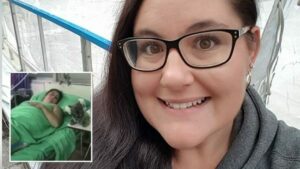 PHOTO: 9news.com.au
"The doctors here are saying it's a five percent chance of keeping my leg. I had it cleaned the other night and was told there's just a little bit of life in it."
Ms Liddle took out travel insurance before her Thailand trip but the policy was voided as riding a scooter was deemed a high-risk activity.
Read the rest of Stacie's horror story from Channel Nine Network in Australia HERE
Phuket Gazette urges people who are travelling to Thailand to have a valid International Driving Permit, preferably a motorbike license from their home country and have checked the fine-print on their travel insurance regarding accidents on motorbikes in Thailand.
If you have never driven a motorbike in your home country DON'T try it here in Thailand for your first time. We encourage people to have a great time during their stay on the island but it's not worth ending up in an accident in a country where motorbike crashes are ubiquitous.
- Tanutam Thawan
Pattaya: Russian on overstay, and his wife, arrested for stealing motorbike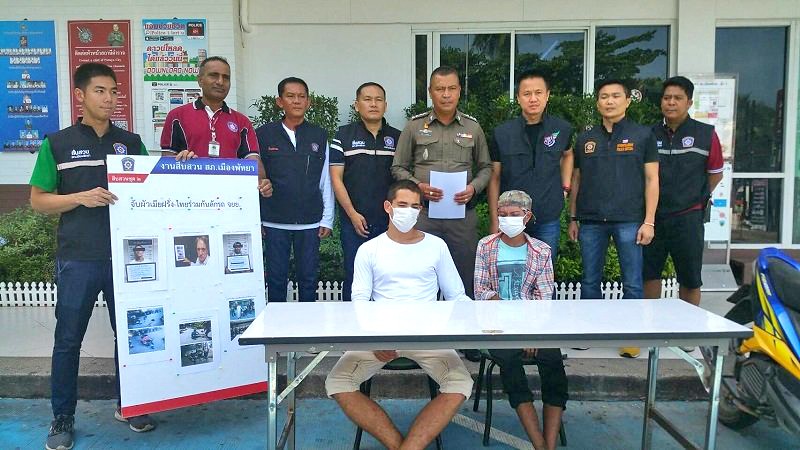 Pattaya Police have arrested a Russian man after stealing a motorbike from a Hungarian in the seaside party town earlier this month.
26 year old Vladimir Zhulabrev allegedly stole a motorbike belonging to retired Hungarian doctor 71 year old Gabor Tamas Pethoe while it was parked outside a condo in the Nong Prue area on June 10.
Police arrested Zhulabrev along with his Thai wife, 25 year old Parichart Ninnon, after investigation of CCTV footage showed them stealing the motorcycle. Zhulabrev, who was also found to be staying in Thailand on an expired tourist visa, tested positive for illegal drugs. He's confessed to stealing the motorcycle and said he did so to fund his drug habit.
Zhulabrev has been charged with overstaying his visa and theft, while Ninnon has also been charged with theft. The pair remain in custody in Pattaya awaiting further legal proceedings.
Thai PM confirms February election during visit to UK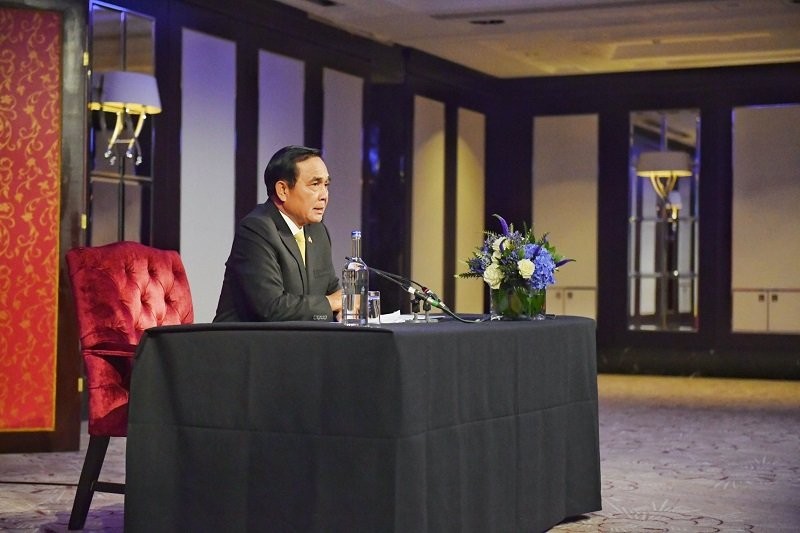 by Vipaporn Pooritanasarn
Thai PM General Prayut Chan-ocha has confirmed the the country will hold a general election early next year along with readiness to strengthen trade ties with England.
He's made the statement during his visit to the UK this week. General Prayut had talks with Speaker of the House of Lords, Lord Fowler about promoting trading opportunities between the two countries through the so-called Global British policy and the Thailand 4.0 policy, with the Thai – UK Business Leadership Council playing a key role in the matter.
At the start of last week the PM alluded to the imminent coronation of HM King Maha Vajiralongkorn and possibility that a coronation event may push the deadline for an election forward. His statements to the UK media suggest he does not see the important national event impeding the roadmap of the Government to hold an election at the start of next year.
With regard to Thailand's political situation, Gen Prayut confirmed that the general election would be held in February next year and local elections might take place three months after the general election.
The Prime Minister also had the opportunity to meet Thai people in London and thanked those who offered moral support to him. Thailand's prime minister said he was not angry with those who oppose him, adding he came to the UK for the country's sake.
But the General had to cut short his meeting with Thai expats due to a terror warning from security officers. The Royal Thai Embassy in London announced the warning affecting Thai people and advised them to exercise caution when returning home.
Original source HERE.

Bangkok: 13 billion baht of drugs – up in smoke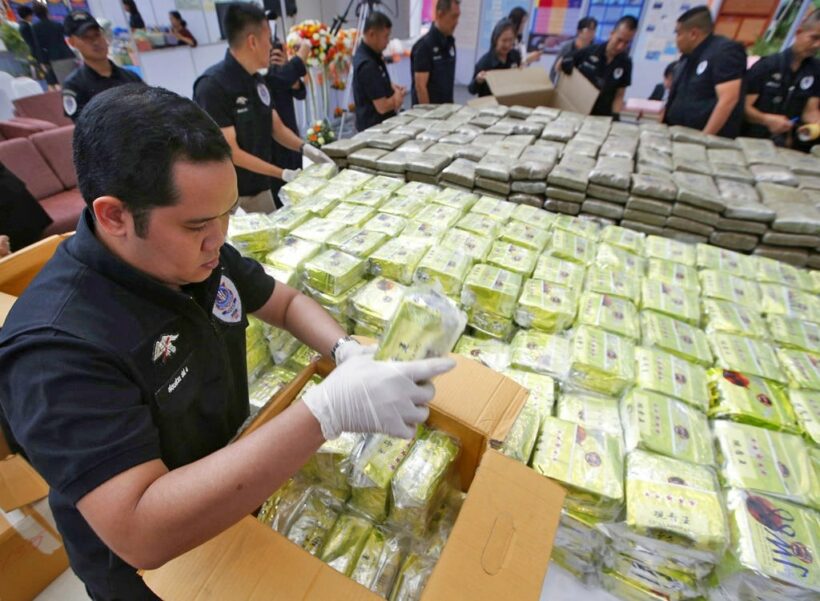 The Thai Food and Drug Administration is about to incinerate 6,322 kilograms of confiscated drugs. It will be a bonfire valued at around worth 13 billion baht ($395 million) to mark the International Day Against Drug Abuse and Illicit Trafficking on June 26.
The big fire will be fuelled by 5,514 kilogram of methamphetamine pills, 486kg of crystal meth, 108kg of heroin, 122kg of morphine, 10kg of ecstasy and 5kg of cocaine. All the drugs have been confiscated in 7,245 narcotic cases and raids.
Wachira Umphon, director of the Substance Control Division, says that the cases relating to these drugs have all been trapped up, so the drugs used to bring about the convictions can now be destroyed.
The drug warehouse of the Food and Drug Administration office in Bangkok was open to the media on Friday to show how the drugs and substances are stored and secured.
The burning of confiscated drugs has been done for more than 40 years. Each year, almost 10 tonnes of drugs are incinerated. The drugs are destroyed in an industrial incinerator where the temperatures reach higher than 850 degrees. Food and Drug Administration say that this high temperature ensures that there are no harmful chemicals, especially carcinogenic dioxins, left airborne after the incineration process.