Two dead, 892 homes damaged by storms in the Northeast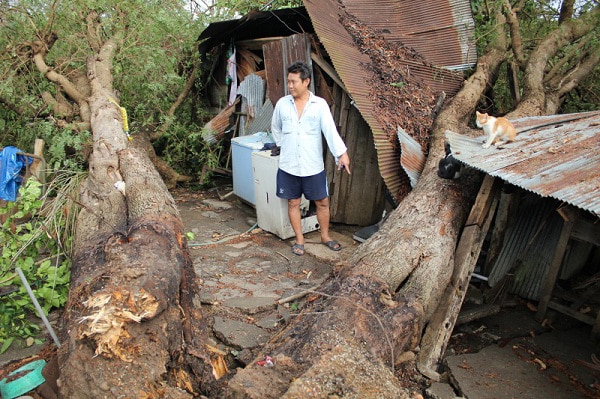 Two people have died and 892 homes damaged by high winds and storm cells that hit 19 provinces, mostly in Thailand's Northeast, between April 13-16. The report from the Department of Public Disaster Prevention and Mitigation.
The 19 wind-affected provinces include 12 northeastern provinces: Loei, Nakhon Ratchasima, Roi-et, Khon Kaen, Kalasin, Nong Khai, Ubon Ratchathani, Surin, Chaiyaphum, Buri Ram, Udon Thani and Nong Bua Lamphu; four northern provinces of Nakhon Sawan, Lampang Phichit and Nan and one central province of Saraburi.
The department says that officials of the department, military personnel and local officials have been working together to survey the damage and to carry out house repairs from the storms.
The department also warning people in the northern, northeastern and central provinces to brace for more summer storms until Thursday and to keep up to date with their local weather services.
The emergency number for any problems is 1784.


Read more headlines, reports & breaking news in Thailand. Or catch up on your Thailand news.
Top 10 Things NOT to do in Thailand – the basics (2019)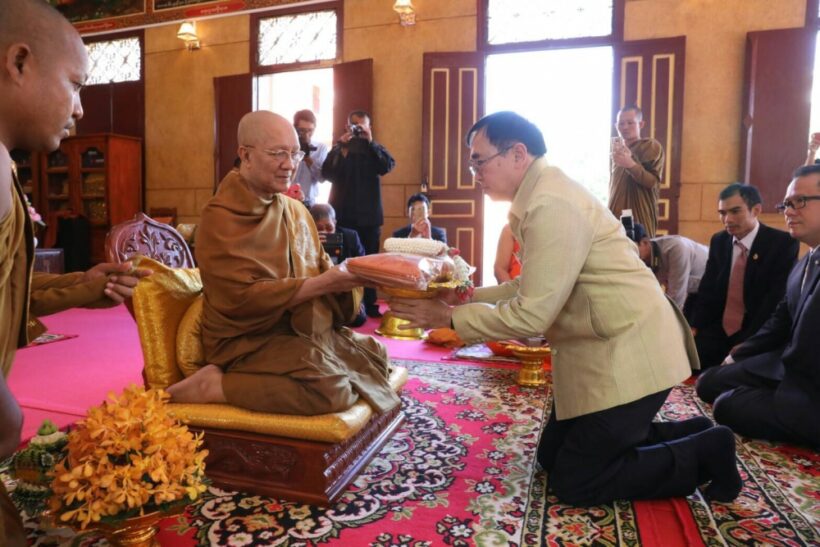 Thailand is a wonderful place, full of new adventures, different cultures and a surprise around every corner. You better believe it. Thailand is unique in the region with very little overt western influence throughout its history and a proud culture that puts the needs of its people first, ahead of appeasing westerners. Most of this is a mystery to be discovered but sometimes you'll just mess it all up by not knowing the basics. Here's Thai culture DOs and DON'Ts Lesson One.
1. Don't point with your feet
…or doing just about anything with your feet. Thais consider the feet the most lowly part of the body (physics and gravity support their contention). As the head is revered as the top of the body and closest to heaven, the feet are close to the ground and just 'dirty'.
So doing anything with your feet, especially pointing with them when seated, is against the grain of Thai culture. It probably goes without saying, you should 't put your feet on tables or on chairs when in the company of Thai people or in public.
Tuck your feet away when seated and try not to point you feet in the direction of a Thai person. For example, if you're sitting cross-legged in the company of Thais you'll probably be inadvertently pointing your feet at someone.
Whilst we're on the feet, remove your shoes when going into a Thai person's home or even some shops and offices. Take the lead of the people before you. If they're taking off their shoes, do the same. You will see a lot of slip-on shoes and sandals worn around in Thailand, for good reason. You're always slipping them on and off.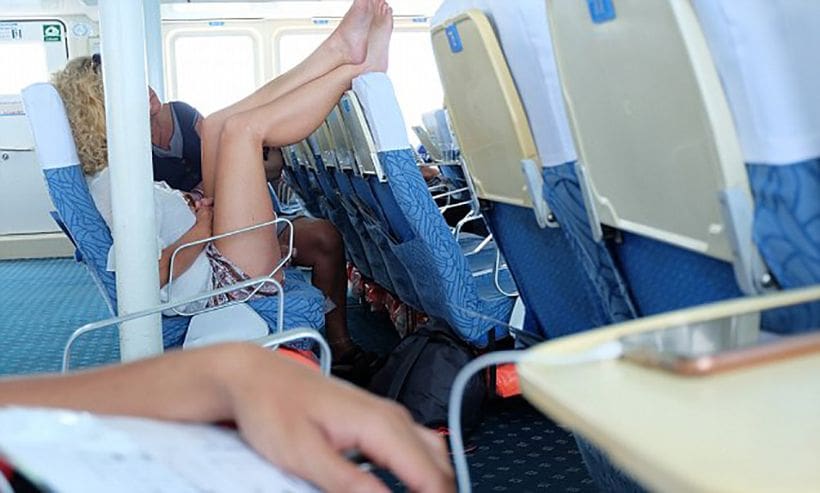 2. Don't touch people on the head
From the feet we head north to the head, the loftiest and most holy part of the body. Touching someone on the head, if you're not intimate with that person or unless they're very young, is going to be taken as an disrespectful or, at least, a cultural faux-pas. Thais take their hair very seriously, washing it often and grooming their 'do' endlessly during the day. Pull up at a set of traffic lights and you will often see the true reason Thai's have large rear-view mirrors on their motorbikes – they will be touching up their hair whilst waiting for the lights to turn green. It's also cited as a reason for the Thai resistance to wearing motorbike helmets.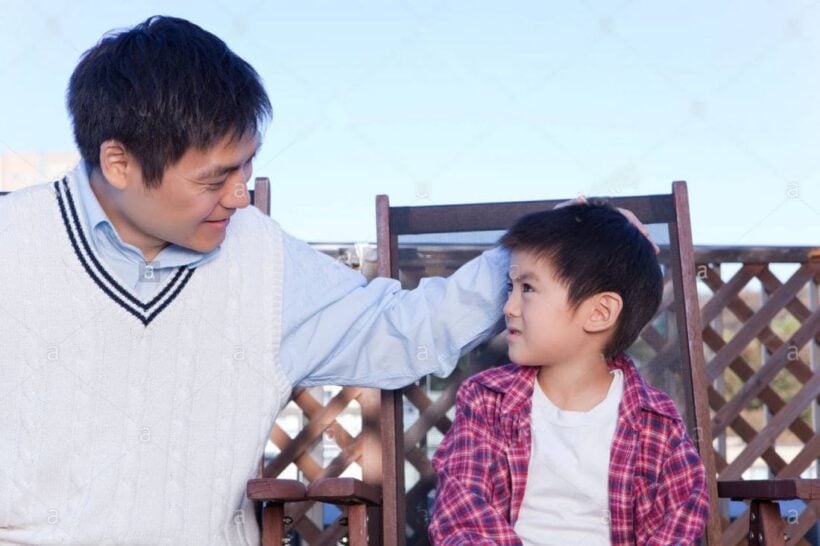 3. Don't flash the flesh
It might be OK to walk around some streets in the world with your top off, bath topless at the beach or get around in the skimpiest of cheeky, skin-revealing outfits. Not so in Thailand. Despite the few notable streets in places like Bangkok, Pattaya and Phuket where you'll see quite a lot of flesh exposed to tantalise customers, Thais are mostly a conservative bunch and will frown on your showing of extra skin when it's not required.
Going into many offices around the Kingdom without the proper attire – not covering your shoulders, knee-length skirts, long pants, no shorts, no T-Shirts, etc – will see you pointed politely towards the exit. This rather conservative attitude towards showing too much skin may seem contradictory in some situations, and it is. Just be guided by what Thais are wearing around you and save the confusion for a discussion between your foreign friends. If in doubt, ask – your hotel reception staff and concierge will provide advice what you should be wearing in most situations.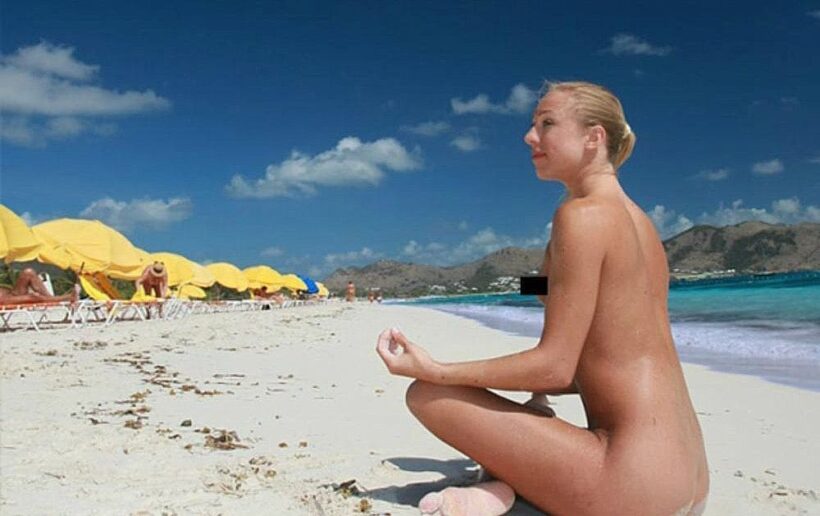 4. Don't discuss the Thai Monarchy
Thailand is indeed a Kingdom, a modern constitutional democracy (sometimes) with a King as their head of state. The Thai King, Rama 10, still retains a highly revered place in Thai society despite the monarch having their absolute powers taken away in a bloodless coup back in 1932.
The current King Maha Vajiralongkorn's father, King Bhumibol Adunyadej, was highly revered during his astonishingly long 70 years on the Thai throne. Through his tireless work for the Thai people, along with effective PR and communication from the Palace (King Bhumibol was an excellent photographer and accomplished musician), he made the position of the monarch much more than just a mere constitutional role.
For these reasons any discussion, at all, about the Thai royal family is strongly discouraged. Be aware of the image of the King on money, numerous signs and images around the country and try and avoid anything that could be misconstrued as offensive towards the royal family. At the very least Thais will be greatly offended. At worst you could end up in jail.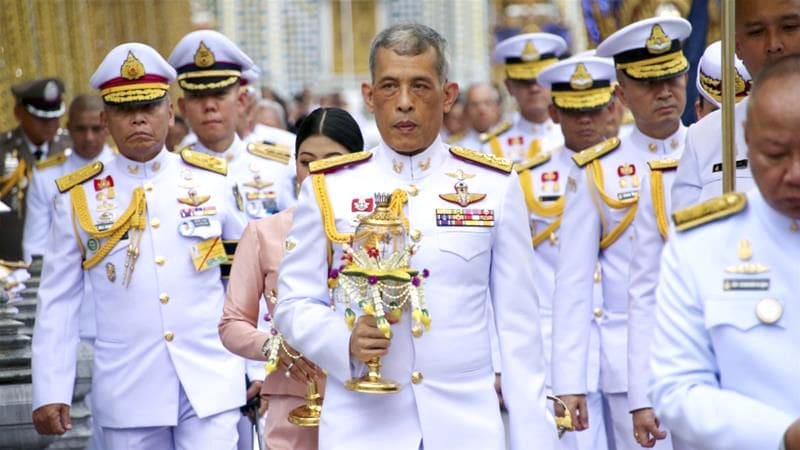 5. Things NOT to do around monks and temples
Most visits to Thailand will include at least one visit to a temple. You will also see monks collecting alms (food offerings) early in the morning as they walk the streets around their temples. Thais have fine-tuned their own version of Buddhism over the centuries with historical and geographic influences fused with aspects of Hinduism and Animism. Just about all young Thai men will become a monk as a right-of-passage, usually in their early 20s as a symbol of respect for their family. You will never really understand Thailand without understanding a bit about Thai Buddhism – it's a lot more than just a religion, it's an intrinsic part of their daily life.
Monks play a special role in Thai society and its best to know what to do when in temples and around monks. These are some general tips but also follow the guidance of the Thais and other people around you if you're not sure.
• Especially ladies, don't touch the monk. If you want to hand something to the monk put it on a table or the ground and let them pick it up. Or hand it to a male who will then hand it to the monk. If they stand, you stand, if they sit, you sit.
• Remove your shoes before entering the temple's most holy areas and try and avoid stepping on the threshold at the top of the steps or at the doorway.
• Walk slowly and keep your chatter to a minimum. Walk around sacred object in a clock-wise direction and back away from any Buddha image and don't turn your back.
• Don't point at Buddha images (more about pointing later) and keep your position lower than the Buddha image or statue at all times.
• Remove your hat and sunglasses, turn off your mobile and remove headphones.
• Taking photos will probably be OK but look out for signs that ask you not to and never get a photo taken when your back is facing the Buddha.
• It goes without saying that you should dress appropriately when visiting a temple. Many temples will have sarongs and shawls available for those who are not appropriately attired.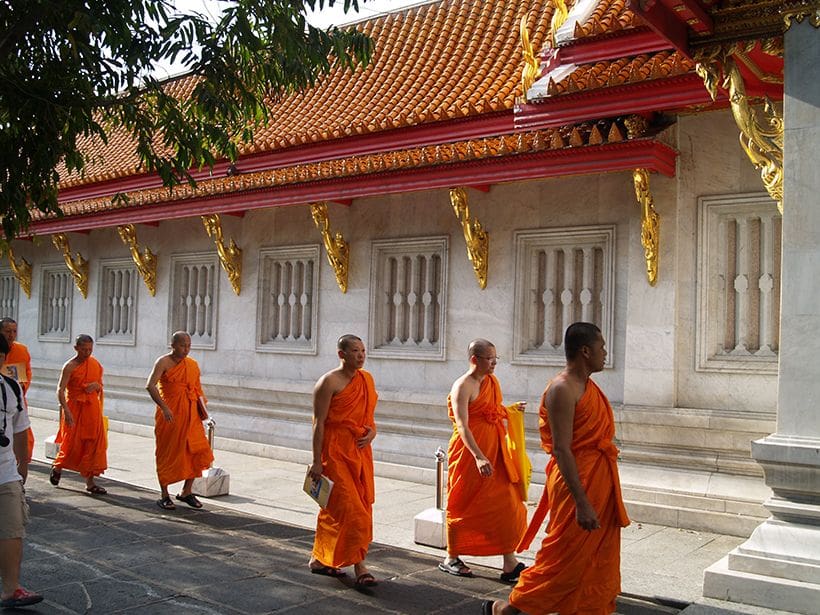 6. PDAs (public displays of affection) are not welcome
Thailand isn't Italy or Spain where public displays of affection are a part of life. And the streets of Thailand aren't all like that girlie bar you visited in Pattaya where the girls were wearing short shorts and a flimsy singlet.
When in public in Thailand you will rarely see any displays of affection towards each other in public. Even simply holding hands may be frowned upon by some older Thais, certainly when you head out of the capital and the tourist spots. If you watch Thai soap operas all they ever seem to do is go in and out of relationships, fight, shoot guns and glare at each other – drama, drama, drama. But in real life most Thais prefer a simpler, gentler life without too much overt physical contact. So keep your romantic moments to yourselves – they probably won't be appreciated on the streets of Thailand.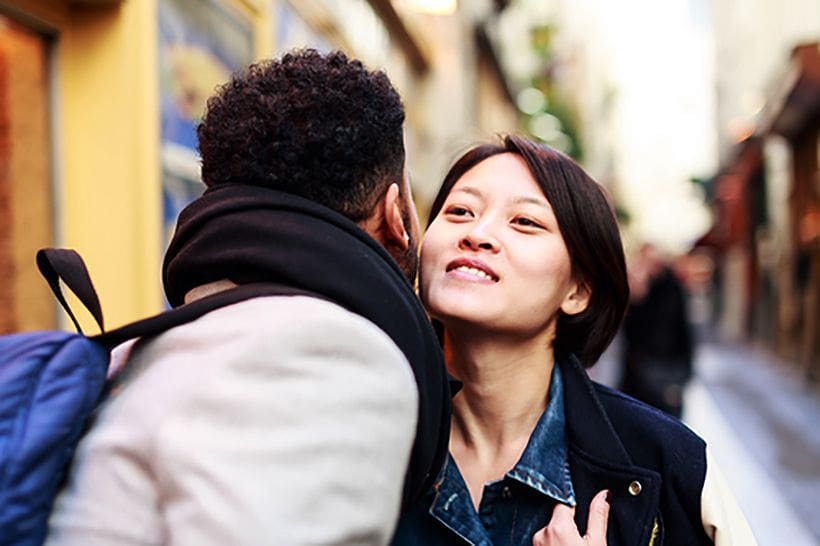 7. Don't lose your cool
…or how to lose friends and not influence people in Thailand. Getting angry, even raising your voice, never goes down well in Thailand. You may have been waiting in the immigration queue for two hours, are trying to get your visa extended or trying to wade your way through the 'labyrinth' a.k.a. Thai Banking! All these things will test your mettle and patience. But don't, just don't, get angry and try and shout your way out of the situation.
It will never, repeat NEVER work in Thailand. Thais really hate conflict and raising your voice or losing your temper will be seen by most Thais as a sign of madness.
The young lady behind the service counter or the poor officer sitting behind the immigration counter will likely smile at you whilst you rant on about your 'rights' and that you 'know somebody'. Once you're finished they either walk away or completely ignore you and start serving the next person like you never existed.
If you run into Thai police, same applies x 10. If you think getting into any argument with the Thai boys-in-brown is a good idea we can guarantee that you will come off second best every time. In all situations never lose your cool, try and be polite and take a deep breath.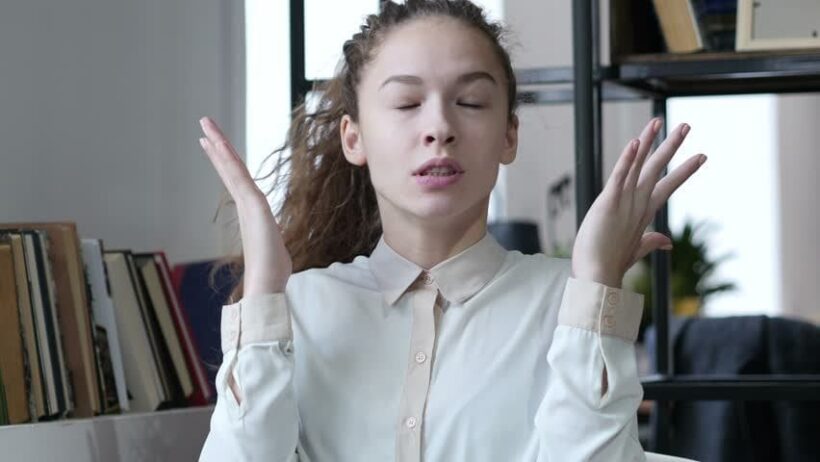 8. Dress up, not down
You're here for a relaxing holiday but keeping neat and clean, no matter what you're wearing, will be appreciated by Thais. Whilst your skimpy beach wear will likely be tolerated and your singlets will be OK for wandering around the streets in the tourist areas, a smart pair of shorts and a nice shirt or blouse is going to earn you big points in the eyes of your Thai hosts. Wearing nice shoes is something that is also appreciated. When meeting Thais, even in business situations, don't be surprised if they check out your shoes with a discreet glance down.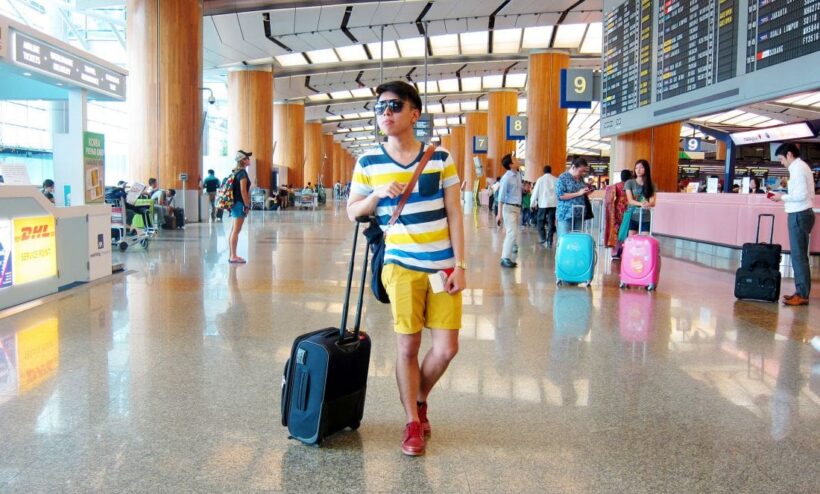 9. Don't whistle at night and other superstitions
Don't whistle at night. It's a Thai superstition that you will call in the ghosts and other bad spirits if you whistle in the evening. Generally, Thais don't whistle at any time but if you are a happy whistler better to keep it to the shower and not try and impress the locals with your whistling skills whilst in Thailand in the evenings.
Whilst we on superstitions, Don't cut your hair on Wednesdays, if you eat the last piece of food on the plate when sharing you will get a handsome boyfriend or pretty girlfriend, don't leave home if you hear a gecko, if your right eye twitches it means something bad is going to happen but if it is the left eye you will have good luck, you will see a ghost if you bend down and look between your legs, your finger will fall off if you point at a rainbow, consult the monk to decide on the best day for your wedding or buying a new car, toot your horn when passing a temple or shrine… we could go on but let's move onto Number Ten.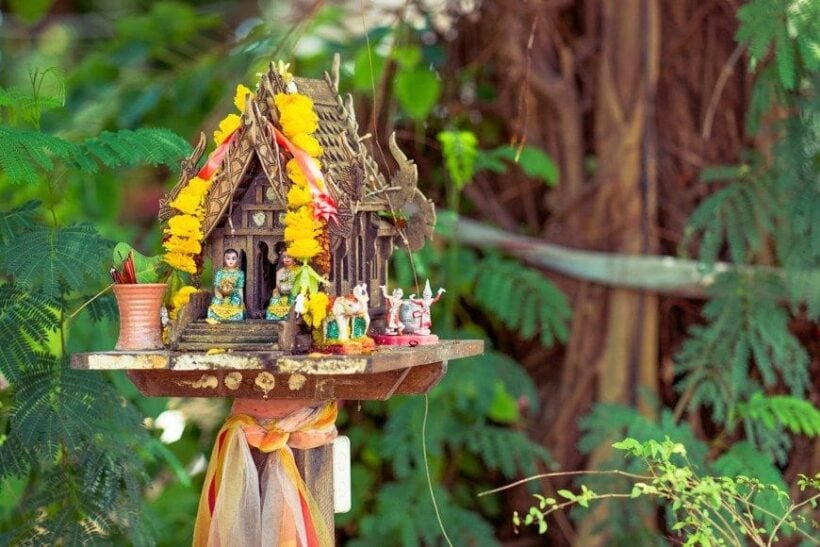 10. Don't take things too seriously
Mai phen rai & sabai sabai
Translated 'don't worry/no worries' and 'relax, take it easy'. These two phrases sum up a lot of Thai thinking. Put simply, don't think too much about things in Thailand. Many things will simply not have a reason or purpose and your western logic and thinking simply will not be applicable in many confusing moments in the Land of Smiles. Many expats use the code 'TIT' when confronted by some of the seemingly absurd things that happen in every day life living in Thailand – 'This Is Thailand'. And it is.
Enjoy the roller coaster because it's THEIR country, THEIR culture and THEIR way of life. Expecting things to be like your country will just get you frustrated so enjoy the adventure. For every little annoyance you will be rewarded with many more wonderful moments and a lifetime of memories.
10a. Don't point with your index finger
We said we'd say something about pointing. Don't point with your finger. If you want to indicate something and draw attention to it, point with your fingers together and hand held sideways. Pointing with your index finger is considered rude and only done as a derisive gesture. There are a few other hand gestures to talk about but we'll leave that for another Top Ten on another day.
Having said that, there is an article called Thais Pointing at Things which celebrates the irony that Thais, indeed, love pointing at things.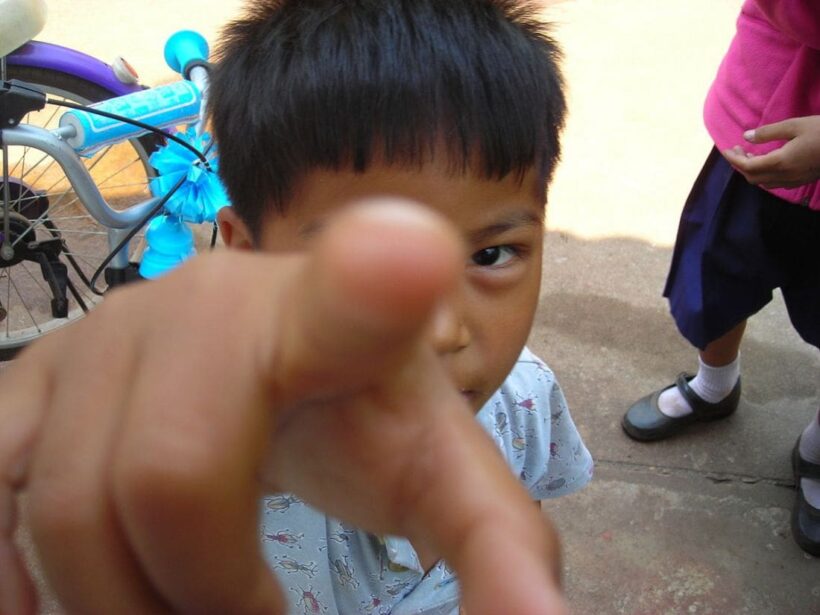 As a footnote we should say that, although these ten recommendations about Thai culture are a good guide, there may be local nuances around the country. From north to south, east to west, city to up-country, Thailand has a lot of variations, accents, foods and traditions.
Many of these things in our Top 10  are traditional cultural faux pas and perhaps less commonly frowned upon in modern times but they still prevail with the older generation.
You'll find that the Thais will tolerate western culture more easily in the tourist areas. Enjoy discovering Amazing Thailand.
Strong baht a concern for Thai hotel sector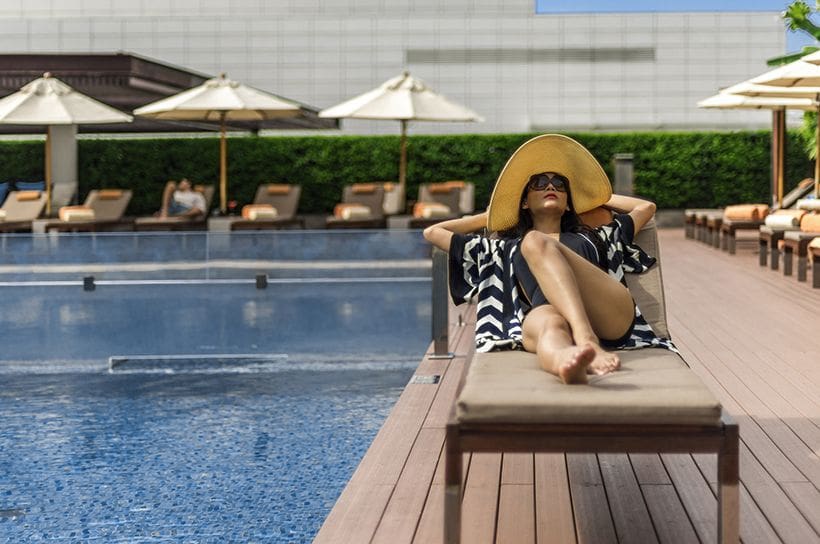 by Bill Barnett
Thailand's baht performance against Asian currencies in 2018, was unmatched, with the exception of the Japanese yen.
Commenting on the trend financial news Bloomberg have highlighted that in 2019, a further 4% in growth this year have it sitting at the top of the table.
Oddly, one of the underlying factors stimulating the baht's appreciation is the recovery in tourism arrivals which has a double-digit impact on the country's GDP.
While the elections remain a wild card on forward expectations, the reality is that the currency has not been hit like the Chinese yuan, which has been disrupted by a threatened U.S. China trade war and slowdown in its economy.
Despite higher than expected tourism numbers in 2018, hotel owners are cautiously optimistic on the prospects for the year.
In reality, despite rising prices for visitors, the economic climate is leading many property developers turning to hospitality assets as the real estate market remains volatile. The general view is that sustainable cash flow as part of their business mix is good and that tourism fundamentals remain strong.
Still, looking at nearby competitors such as Vietnam, which is rapidly growing from a cub into a tourism tiger, the issue of affordability is concerning. Currency swings remain a real and present factor in demand, so expect hoteliers to keep watching currency levels closely in 2019.
Plastic surgery furore and first transgender contestant at Miss Universe in Bangkok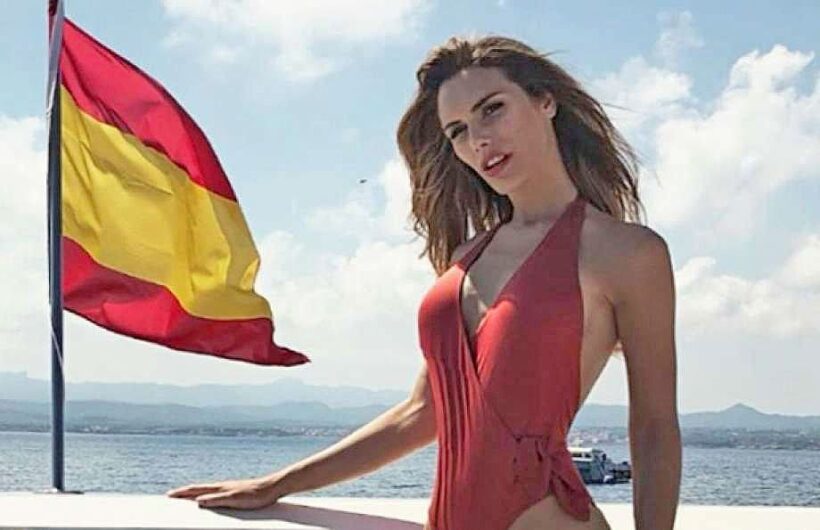 PHOTO: Spain's Angela Ponce becomes first trans woman to compete for Miss Universe
After the beauty dust has settled and the glitter is wiped away, it seems all is not well with the latest Miss Universe Pageant. Taking place in Bangkok recently, new revelations have surfaced surrounding one of its entrants and, notably, her plastic surgeon. 
Aesthetic and rhinoplasty surgeon, Froilan Paez, took to social media in order to post pre and post-op images of one of his clients. Displaying the fruits of his labor, former Miss Venezuela 2017 Stefany Gutierrez's transformation was uploaded to Mr. Paez's Instagram account. 
What looks like part of a 'thank you' posting, Mr. Paez tagged Venezuela's most beautiful woman declaring her "a true diamond that knew whom to trust to get its best shine." However, it appears that the beauty queen is not the first model to crop up in his particular feed. 
Delving a little deeper shows a host of 'nose job' patients who have gone under the knife, including those from previous beauty contests. Utilising various hashtags, it does seem that Miss Venezuela 2017 did undergo rhinoplasty before taking to the stage.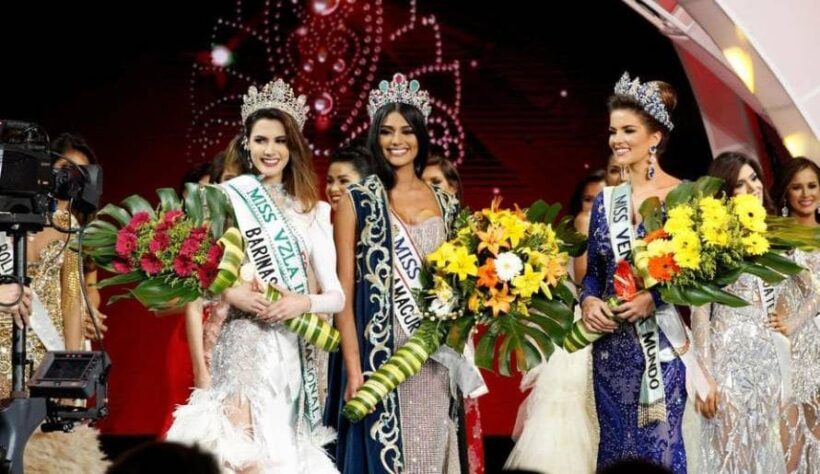 Meanwhile, the event in Bangkok last December also saw the first transgender contestant take part. Miss Spain, Angela Ponce, who underwent gender re-assignment surgery has set pulses racing for different reasons. 
"Trans women have been persecuted and erased for so long. I'm showing that trans women can be whatever they want. I am proud to have the opportunity to use this platform for a message of inclusion, tolerance and respect for the LGBT+ community." she said
Since 2012, The Miss Universe Organisation has lifted its ban on entry for transgender contestants which has raised awareness on the subject. With Catriona Gray from the Philippines taking victory, the Thai capital saw the Miss Universe contest beamed to nearly 200 countries across the world. The TV audience is just as great and usually attracts half a billion viewers every year.
Speaking to Thomson Reuters Foundation, Ponce explained that trans children often have to deal with mental health issues such as depression.
"I was born into a world, into a society which really wasn't prepared for me. So many children face discrimination for being different. It is important to tell them they have a right to be who they are, who they want to be," she added.
In fact, gender reassignment in Thailand has gathered pace as Darren Lyons of MyMediTravel explains;
"Thailand has long been considered at the forefront when it comes to transgender surgery. Gender-affirming surgery is firmly on the map with as many as three patients travelling to Thailand daily for this procedure."
"This is coupled with a growing supply of highly trained surgeons utilising years of experience to provide low-cost medical care to overseas patients. What better way to relax and recuperate post-treatment than at a nearby resort moments from one of Thailand's pristine shorelines."
All of this comes against a large shift in Thai law as the country readies itself to pass a bill allowing same-sex unions. Consequently, they will become the first country across Asia to pass this specific law.