Six arrested in 10 million baht Andaman tour scam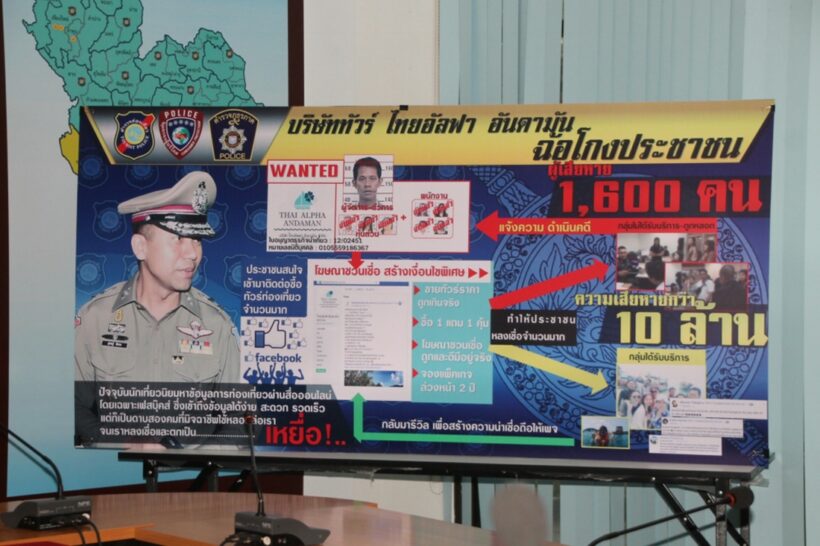 Police have arrested six female suspects linked to a tour company that allegedly swindled customers of 10 million baht for bogus tour packages, Deputy Tourist Police chief Maj-General Surachet Hakpan told a press conference in Bangkok on Monday.
The suspects named as executives of the tour company were Thanyarat Sansangwal, Nawanat Phosuk, Kwanreuthai Monkaew, Sathaporn Thongphrom, Thanipa Kanhachat and Monthathip Ployprapasmuk. All suspects were aged between 22 and 42.
The six women were arrested on Sunday under warrants issued on April 11 by the Satun Court over charges of public fraud and illegally operating a tour business resulting in damages to tourists.
The case also has two male suspects – company owner, 51 year old Thorn Kaewkrai who was arrested on March 26, and the elusive company manager, 43 year old Pratheep Kaewnont.
Surachet said the police investigation discovered that the company was owned by Thaworn.
They learned that Pratheep was wanted in a series of other public fraud cases and had served a 2014 jail term over fraud committed when he managed a Krabi resort.
Prathep served as the tour company's manager and reportedly was the key player in this recent wrongdoing, Surachet said. The case at first stemmed from a police complaint filed on March 24 by 44 Thai tourists at Satun's Koh Lipe police station. The complaint claimed that the tourists were allegedly duped into buying a tour package to visit Koh Lipe from Thai Alfa Andaman Co via its Facebook page but they didn't get the services as advertised, Surachet said.
The police probe later found that up to 1,600 people (including the 44 plaintiffs) might have been victimised in the alleged fraud, resulting in damages worth 10 million baht, he said.
To date, 200 people have stepped forwards to file fraud complaints, resulting in the arrest being issued. One victim in her 30s, Benjaporn (last name withheld), recalled that she and four friends wanted to visit Koh Lipe. They found the tour company online with 150,000 "followers" and some 100 good "reviews" of services and so had bought a tour package for 7,990 baht with a "buy 1 get 1 free" promotion. The group paid about 20,000 baht in total for the March 23-25 visit, said the victim.
The group were picked up by a van at an airport and sent to a pier to board a ferry to the island and took in a diving session at Koh Khai, she said. Their hotel later told them that the company had not paid for their accommodation and they were therefore on the hook for paying from their own pockets, as well as the van and ferry fares, and diving service fee for a total 23,000 baht. This meant they had paid 43,000 baht for the trip, she said.
They found another five groups totally 39 people who had a similar experience with the company. Their inquiry to the company's office received a reply that the company owner and executives had disappeared and not paid their employees, she said. Thaworn told her by telephone that he was experiencing financial problems and so was asking customers to cover the expenses and he would pay them back, she said. After that, they lodged the police complaint.
- The Thaiger & The Nation
Thailand says "thank you"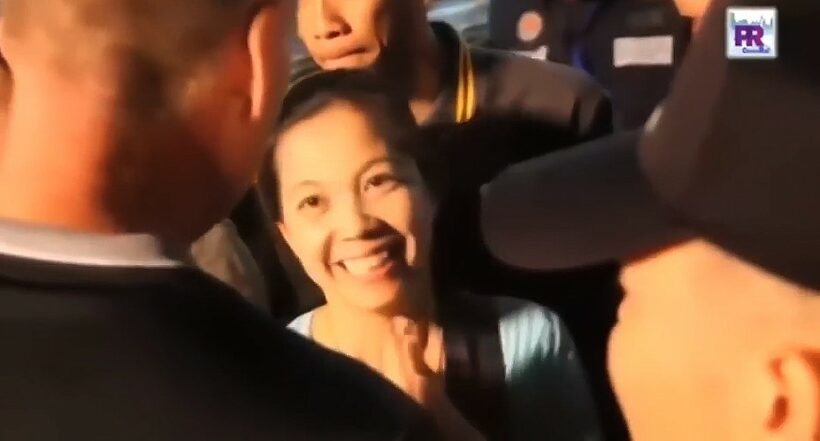 The Thai Government is thanking the world for the international efforts to rescue the Mu Pa football team and their coach after being trapped in the Tham Luang caves.  The show of gratitude is a 30-second TV spot which started airing on CNN International over the weekend.
It starts with the smartphone video of the young survivors the moment they were first found perched on a ledge by a team of British drivers deep inside the dark and flooded cave.
"An entire country is one in heartfelt thanks.  Without national boundaries working in unity, the world is one.  Thank you."
It ends with a shot of the mother of one of the rescued boys expressing relief upon knowing that her son was safe.
Thailand's Minister of Tourism and Sport Weerasak Kowsurat says Thailand was sincerely thankful for all the help that it received in the rescue mission which he described as one of "the most pressing and sophisticated operations to save human lives in history".
He said besides CNN, the ministry is exploring other international channels to convey the message.
SOURCE: Thai PBS
Chumpon: Policeman shot dead by pick-up driver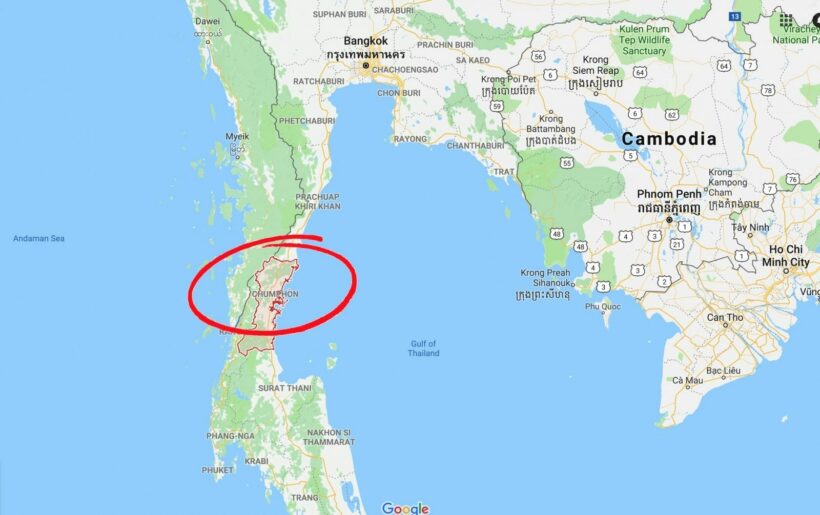 The Nation is reporting that a policeman was shot dead in Chumphon province last night after the driver of the car he was in apparently angered a truck driver by cutting in front of him.
The shooting occurred at about 11.30pm at the Pathomporn Intersection in Muang district. Police Cpl Phayungsak Maidee, from the province's narcotics suppression subdivision, was shot once with a shotgun, sustaining eight pellet holes on his chest and neck. He died on the way to the Chumphon Hospital.
Phayungsak was travelling in a car driven by his friend, Chanat Boonchu, from Nakhon Si Thammarat to Chumphon.
Chanat claims he had innocently overtaken a vehicle in front of him, prompting the other driver to blare his horn. He said he went back to the inside lane and carried on driving without realising the pickup driver was still angry.
Chanat said when his car arrived at the Pathomporn Intersection, the pickup driver overtook him, blocking his way, then got out of his vehicle and walked over to him. He said he lowered his window and the man punched him in the face several times. Then, while he was still in a daze, he heard the sound of a gunshot and looked over and saw Phayungsak lying on the road.
Chanat said his friend had apparently been shot after opening the passenger door to get out and help him. Police are still searching for the pickup driver.
SOURCE: The Nation
Thaiger Radio News – Monday