Six arrested in 10 million baht Andaman tour scam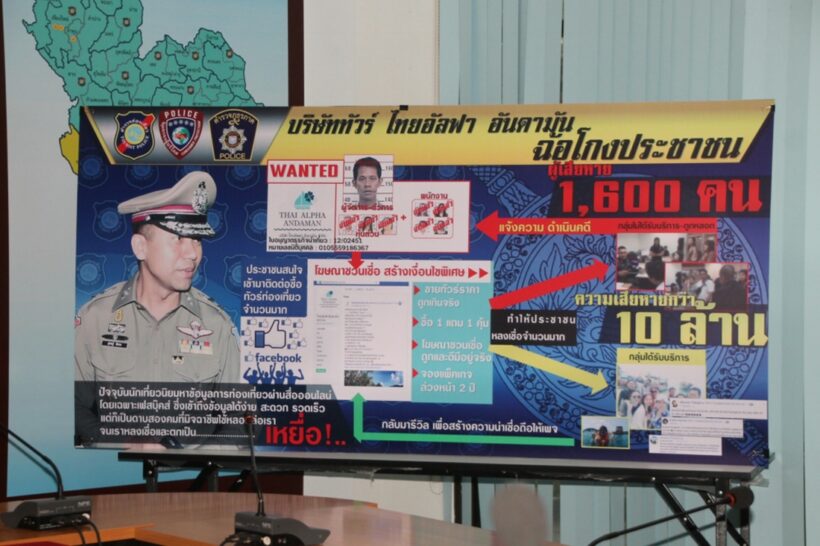 Police have arrested six female suspects linked to a tour company that allegedly swindled customers of 10 million baht for bogus tour packages, Deputy Tourist Police chief Maj-General Surachet Hakpan told a press conference in Bangkok on Monday.
The suspects named as executives of the tour company were Thanyarat Sansangwal, Nawanat Phosuk, Kwanreuthai Monkaew, Sathaporn Thongphrom, Thanipa Kanhachat and Monthathip Ployprapasmuk. All suspects were aged between 22 and 42.
The six women were arrested on Sunday under warrants issued on April 11 by the Satun Court over charges of public fraud and illegally operating a tour business resulting in damages to tourists.
The case also has two male suspects – company owner, 51 year old Thorn Kaewkrai who was arrested on March 26, and the elusive company manager, 43 year old Pratheep Kaewnont.
Surachet said the police investigation discovered that the company was owned by Thaworn.
They learned that Pratheep was wanted in a series of other public fraud cases and had served a 2014 jail term over fraud committed when he managed a Krabi resort.
Prathep served as the tour company's manager and reportedly was the key player in this recent wrongdoing, Surachet said. The case at first stemmed from a police complaint filed on March 24 by 44 Thai tourists at Satun's Koh Lipe police station. The complaint claimed that the tourists were allegedly duped into buying a tour package to visit Koh Lipe from Thai Alfa Andaman Co via its Facebook page but they didn't get the services as advertised, Surachet said.
The police probe later found that up to 1,600 people (including the 44 plaintiffs) might have been victimised in the alleged fraud, resulting in damages worth 10 million baht, he said.
To date, 200 people have stepped forwards to file fraud complaints, resulting in the arrest being issued. One victim in her 30s, Benjaporn (last name withheld), recalled that she and four friends wanted to visit Koh Lipe. They found the tour company online with 150,000 "followers" and some 100 good "reviews" of services and so had bought a tour package for 7,990 baht with a "buy 1 get 1 free" promotion. The group paid about 20,000 baht in total for the March 23-25 visit, said the victim.
The group were picked up by a van at an airport and sent to a pier to board a ferry to the island and took in a diving session at Koh Khai, she said. Their hotel later told them that the company had not paid for their accommodation and they were therefore on the hook for paying from their own pockets, as well as the van and ferry fares, and diving service fee for a total 23,000 baht. This meant they had paid 43,000 baht for the trip, she said.
They found another five groups totally 39 people who had a similar experience with the company. Their inquiry to the company's office received a reply that the company owner and executives had disappeared and not paid their employees, she said. Thaworn told her by telephone that he was experiencing financial problems and so was asking customers to cover the expenses and he would pay them back, she said. After that, they lodged the police complaint.

Soi Dog congratulates the Hanoi people's committee ban on dog and cat meat trade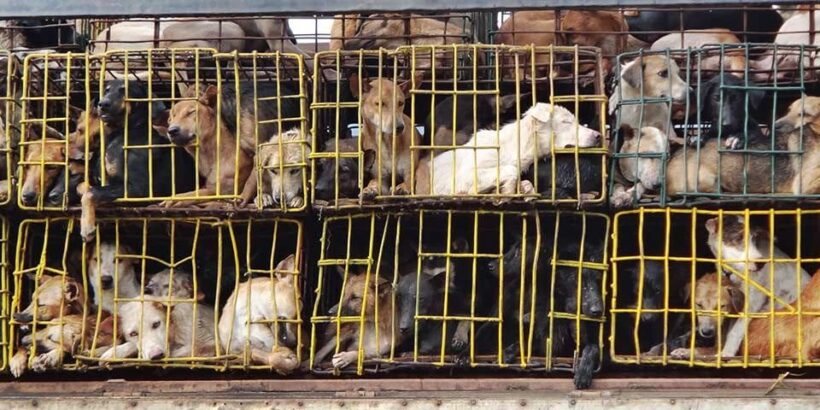 Barely 24 hours after urging citizens to stop eating dogs and cats, Hanoi's authorities have announced that the sale of dog meat will be banned from the central districts of the city from 2021.
The director of the city's Department of Animal Health, Nguyen Ngoc Son, told Lao Dong Newspaper on Wednesday (September 12)...
"Following a direction from the city's People's Committee that called on residents to ease off eating dog meat, we are building a plan to gradually phase out the slaughtering and trading of dog meat.
"By 2021 there will be no dog meat restaurants in the city centre."
The People's Committee had asked city residents the previous day to stop eating dog and cat meat, and urged local district authorities to launch campaigns to warn people about the risks of contracting diseases, includi...
Thaiger Radio News – Thursday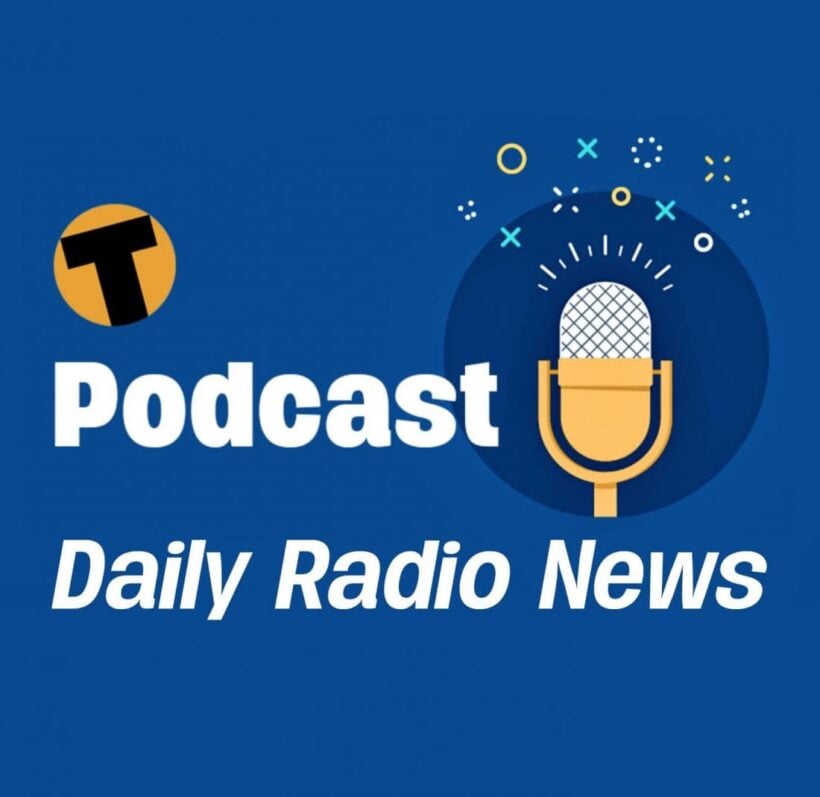 Listen to the daily news from The Thaiger, anytime, anywhere...



[audio mp3="http://thethaiger.com/wp-content/uploads/2018/09/Thaiger-Radio-News-5.mp3"][/audio]




MP numbers being shuffled around in lead up to Thai election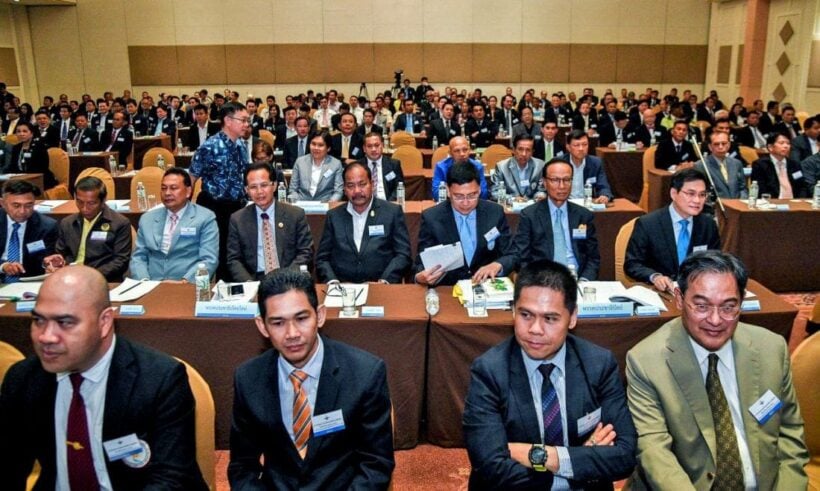 Some of Thailand's key political parties are set to see a significant reduction in MPs after new regulations were issued reducing the number of constituency candidates.

For instance, Pheu Thai Party's strongholds – the North and the Northeast – will lose 13 seats in Parliament, while the Democrat Party could lose six MPs, as the number of seats in the South and Bangkok has been reduced by three each.

Political analyst Stithorn Thananithichot said no parties were gaining an upper hand at this stage, adding that the impact of gerrymandering would only surface once the exact electoral boundaries are drawn.

"The political parties will have no choice but to make adjustments in accordance with the new boundaries."

The number of MPs from each province was published in the Royal Gazette yesterday. Since the number of constituency candidates have been reduced by 25 – from 375 in 2011 to 350 based on the new Constitution – the decrea...