Six arrested in 10 million baht Andaman tour scam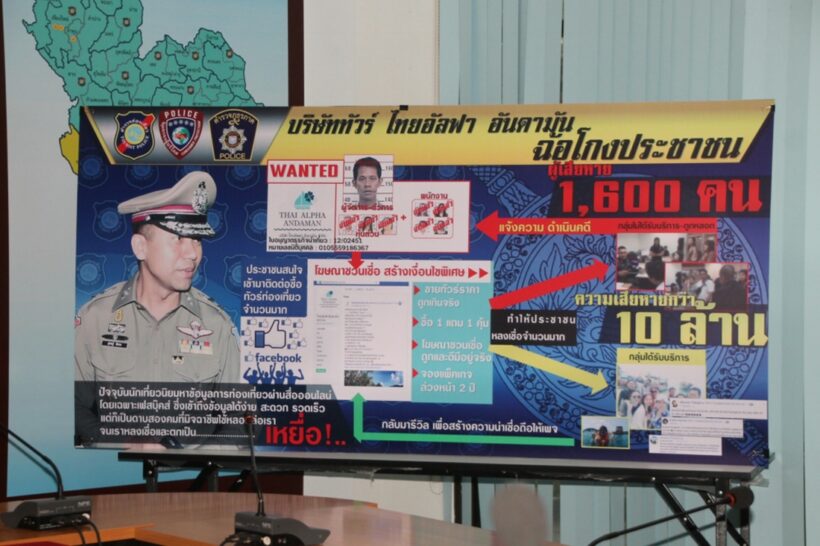 Police have arrested six female suspects linked to a tour company that allegedly swindled customers of 10 million baht for bogus tour packages, Deputy Tourist Police chief Maj-General Surachet Hakpan told a press conference in Bangkok on Monday.
The suspects named as executives of the tour company were Thanyarat Sansangwal, Nawanat Phosuk, Kwanreuthai Monkaew, Sathaporn Thongphrom, Thanipa Kanhachat and Monthathip Ployprapasmuk. All suspects were aged between 22 and 42.
The six women were arrested on Sunday under warrants issued on April 11 by the Satun Court over charges of public fraud and illegally operating a tour business resulting in damages to tourists.
The case also has two male suspects – company owner, 51 year old Thorn Kaewkrai who was arrested on March 26, and the elusive company manager, 43 year old Pratheep Kaewnont.
Surachet said the police investigation discovered that the company was owned by Thaworn.
They learned that Pratheep was wanted in a series of other public fraud cases and had served a 2014 jail term over fraud committed when he managed a Krabi resort.
Prathep served as the tour company's manager and reportedly was the key player in this recent wrongdoing, Surachet said. The case at first stemmed from a police complaint filed on March 24 by 44 Thai tourists at Satun's Koh Lipe police station. The complaint claimed that the tourists were allegedly duped into buying a tour package to visit Koh Lipe from Thai Alfa Andaman Co via its Facebook page but they didn't get the services as advertised, Surachet said.
The police probe later found that up to 1,600 people (including the 44 plaintiffs) might have been victimised in the alleged fraud, resulting in damages worth 10 million baht, he said.
To date, 200 people have stepped forwards to file fraud complaints, resulting in the arrest being issued. One victim in her 30s, Benjaporn (last name withheld), recalled that she and four friends wanted to visit Koh Lipe. They found the tour company online with 150,000 "followers" and some 100 good "reviews" of services and so had bought a tour package for 7,990 baht with a "buy 1 get 1 free" promotion. The group paid about 20,000 baht in total for the March 23-25 visit, said the victim.
The group were picked up by a van at an airport and sent to a pier to board a ferry to the island and took in a diving session at Koh Khai, she said. Their hotel later told them that the company had not paid for their accommodation and they were therefore on the hook for paying from their own pockets, as well as the van and ferry fares, and diving service fee for a total 23,000 baht. This meant they had paid 43,000 baht for the trip, she said.
They found another five groups totally 39 people who had a similar experience with the company. Their inquiry to the company's office received a reply that the company owner and executives had disappeared and not paid their employees, she said. Thaworn told her by telephone that he was experiencing financial problems and so was asking customers to cover the expenses and he would pay them back, she said. After that, they lodged the police complaint.
Keep in contact with The Thaiger by following our
Facebook page
.
Mother, pregnant woman among 5 arrested for drugs in Songkhla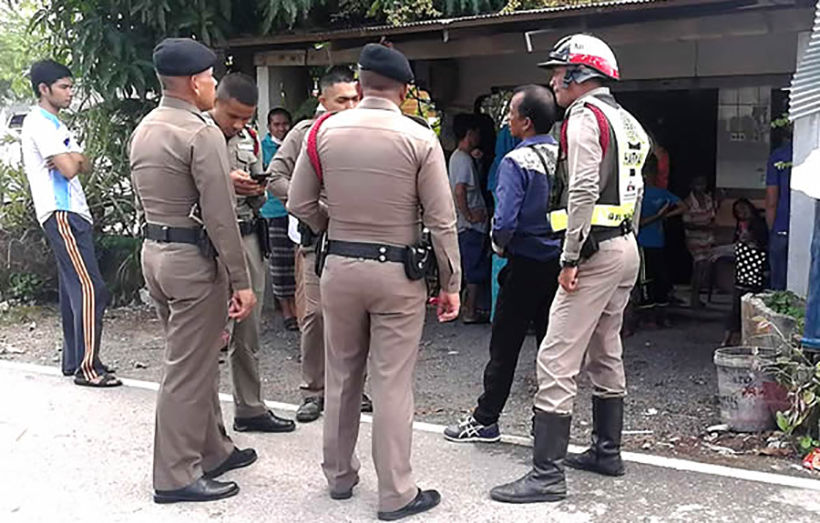 A young woman carrying a baby and a pregnant woman were among 5 people caught using drugs in a raid at a rented house in Songkhla's Thepha district. Local officials and volunteers surrounded the house after receiving a tip that people were using the property to take drugs and sell methamphetamine pills ("yaba") and crystal methamphetamine ("ya ice") to young people in the community.
In addition to the 5 arrests, authorities seized methamphetamine pills, crystal methamphetamine and drug paraphernalia. The 5 were the house's owner, 26 year old Pailin Saengthawee; 24 year old Rohanee Tiewlor; 23 year old Hafeesha Musoyaena; 26 year old Natthanicha Ongyim, and a teenage boy whose name was withheld.
Pailin was holding her 5 month old baby in her lap when she was arrested. It was learned that her husband is serving a 9 month jail term in another drug case. The husband of Rohanee, who is 8 months pregnant, is also serving a 1 year prison term for a drug conviction. Officials say all confessed to using drugs at the house regularly. They were handed over to Thepha police for further legal action.
SOURCE: Bangkok Post
Keep in contact with The Thaiger by following our
Facebook page
.
Rights groups call for government to act after abduction of Thai activist in Cambodia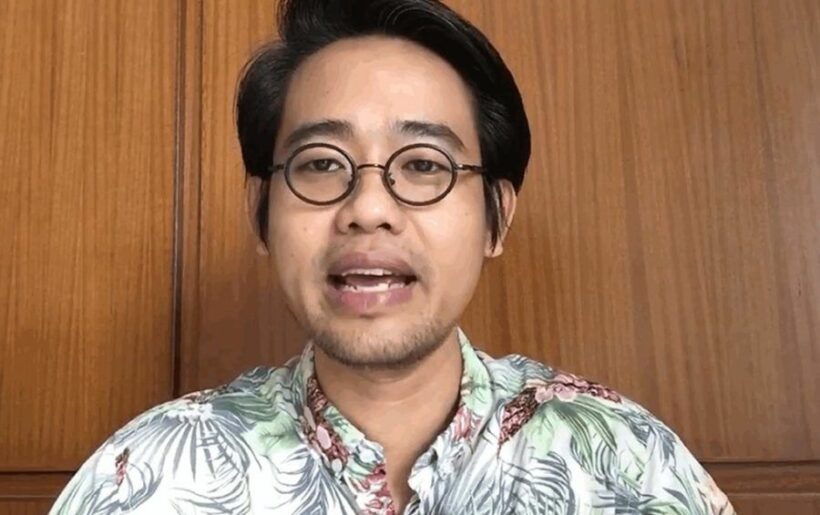 Following Thursday's broad-daylight abduction of an exiled Thai political activist in Cambodia, both country's police forces have bluntly refused to investigate, prompting calls by critics and human rights groups, including US-based Human Rights Watch, for swift action. Human rights defender Angkhana Neelapaijit warns that Thai authorities will be "seen in bad light" if they don't actively investigate the case of 37 year old Wanchalearm Satsaksit.
"The government will be cast in a bad light – as an accessory to the disappearance – if it is not active in solving this case. Despite Mr Wanchalearm being critical of the government, he is a Thai citizen."
The former human rights commissioner added that Thai authorities must work with the Cambodian government to solve this case. At least 8 Thai activists who fled after the 2014 coup and took refuge in Laos, Cambodia and Vietnam have disappeared, according to friends and rights groups. Some have been found dead.
Angkhana believes the Cambodian government must take an active role in solving Wanchalearm's disappearance, as the country ratified the UN International Convention for the Protection of All Persons from Enforced Disappearance in 2013.
According to media reports, Wanchalearm was living in exile in Cambodia's capital Phnom Penh. Prachathai reports that he was taken near his apartment while buying food on and was dragged into a black car, with the words "I can't breathe!"
Cambodian authorities have yet to acknowledge Wanchalearm's disappearance, ruling out an investigation into the incident, and the deputy spokesman for the Royal Thai Police yesterday said the RTP has not received any information about Wanchalearm.
"This did not take place on Thai soil. Thai authorities do not have the authority to meddle."
A former deputy director of the Thailand's National Intelligence Agency urged the public not to jump to conclusions.
"Isn't it too early to conclude that this activist was abducted and has already been killed?" An abduction is a high risk operation and needs a superpower nation to do it. Thailand is not a superpower."
Writing on Facebook, he expressed scepticism about allegations the activist was a victim of forced disappearance.
"His charge is for violating the Computer-Related Crime Act which carries a light penalty. Is he so important that he had to be abducted?"
A native of Ubon Ratchathani, Wanchalearm defied a summons by the National Council for Peace and Order, for allegedly violating Thailand's strict lèse-majesté law, which makes it a crime to insult or threaten the monarchy. As a result, he was told to show up at a military court.
SOURCE: Bangkok Post
Keep in contact with The Thaiger by following our
Facebook page
.
National parks to require reservations, registration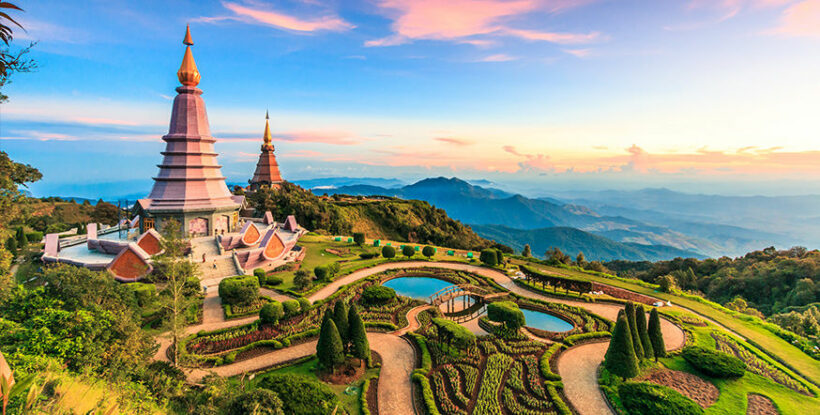 "One of the certain measures is that visitors to national parks must make a reservation first. They cannot just walk in."
All Covid-19 vulnerable sites, including concert venues and events, pubs and karaoke and massage, amusement parks and national parks are expected to be reopened by the end of the month. But the Ministry of Natural Resources and Environment says park visitors will have to register to visit, amid new post-Covid-19 rules. So you're going to need a reservation to visit the reservation.
"Online reservations will be required for health reasons. By next week, we are going to announce what visitors can and cannot do while visiting the parks. One of the certain measures is that visitors to national parks must make a reservation first. They cannot just walk in."
The environment minister says the Department of National Parks will use a "sophisticated" reservation system to control the number of park visitors, and they'll be required to check in via the Thai Chana mobile tracking app.
"I understand that there will be problems at the early stage of implementation so we are going to have a hotline to provide information for those who are in need."
He says the reservation and check-in system is likely to be in force until Covid-19 is under control. The DNP will also consider using the measures to keep the number of park visitors at a safe level, and to minimise ecological harm.
He noted that the 2 month lockdown of the Covid-19 crisis has allowed time for ecology in national parks to recover. The ministry is also considering new land zoning plans for the parks and even making annual closures a new 'thing' in Thai national park management.
SOURCES: Chiang Rai Times | Bangkok Post
Keep in contact with The Thaiger by following our
Facebook page
.