The Great Expedition – finding the Ancient Road To Kamala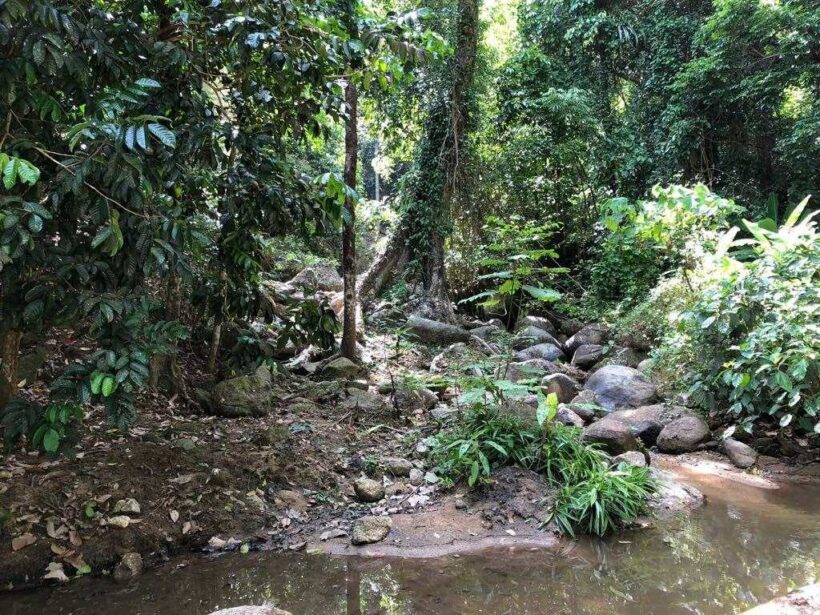 The Great Expedition continues to find the famed Ancient Route To Kamala from the sleepy Kathu valley. In our second attempt to get over the hill from tracks off Soi Namtok (leading to the Kathu Waterfall) our intrepid adventurers failed again to find the Great Hidden Track. Last time we headed up the road where tourists are taken for the Flying Hanuman zipline rides. In that case we nearly got to the top of the hill of the Kathu side after an hour on a motorbike before the tracks became unpassable.
"We are all going on an Expedition," said Christopher Robin, as he got up and brushed himself. "Going on an Expotition?" said Pooh eagerly. "I don't think I've ever been on one of those. Where are we going to on this Expotition?"
Winnie the Pooh – A. A. Milne

It doesn't look like it but that track is at a 45 degree gradient and a challenge indeed for most motorbikes, or 59 year olds!
This time a route was taken closer to the Kathu Waterfall where at least Google Maps showed a track leading over the hill and down into either Kamala, coming out near the back of Phuket Fantasea, or to Kalim.
This time the Expedition was undertaken on a pair of motorcycles perfectly suited for the journey (NOT!). A standard Honda iClick and Zoomer didn't have the road clearance or suitable tyres to tackle the largely impassable tracks. In this case the tracks were mostly made up of concrete crudely laid over the existing jungle routes – already broken up from years of neglect. Along the way there are signs of some clearing, a few small rubber plantations and some rudimentary irrigation for hastily set up huts. There were also some amazing stands of bamboo, some reaching up to 12-15 metres into the air.
The tracks are certainly a lot more suitable for a trek on foot but you would need to be adequately prepared for an extended time in the jungle – there are no 7/11s along the way.
This time the track proved impassable almost at the peak of the hills. We almost got to enjoy the view beyond to Kamala this time. Google maps were, well, slightly over-enthusiastic with their publishing of a track! Next time we're renting two ATVs to see if we can penetrate a bit further and then proceed on foot.
If you do want to investigate yourself take plenty of water and be prepared for failure as much of the road is not suitable for even the best off-road motorbikes, let alone a six year old iClick!
The Great Expedition continues.




Keep in contact with The Thaiger by following our
Facebook page
.
Never miss out on future posts by
following The Thaiger
.
The Thaiger needs an excellent English-speaking vlogger and TV presenter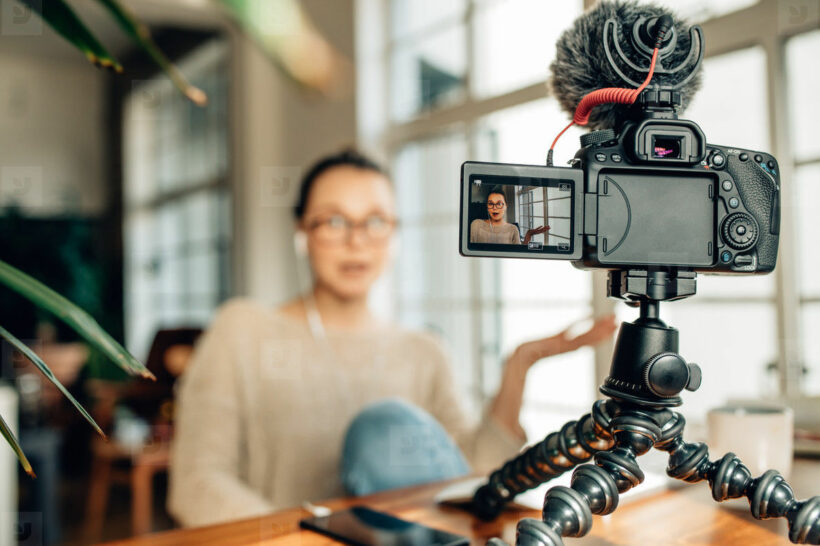 The Thaiger needs you!
The Thaiger needs an amazing Bangkok-based English-language "Video presenter (News Anchor/YouTuber)" for our website and social media platforms. You will have previous presenter, host or journalist experience but be ready to learn the tools of modern digital news and information delivery, in text and video.
If you haven't had experience doing vlogs, video posting or hosting in front of a camera, or are not in Thailand at this time, please don't bother applying.
You will work directly with the CEO at our Bangkok office in Asoke and have an intuitive understanding of social media, experience with online news and an understanding of the Thai media landscape. If you've worked in Thai media in the past, in front of the camera, it will be a distinct advantage.
You will understand the urgency of the news cycle and be able to adapt and roll with the changes in media delivery. You'll be motivated and keen to perform at a high level.
You can be Thai or foreigner, but you must be able to communicate as an English native-speaker. If a foreigner, you would have lived in Thailand for long enough to have an intuitive understanding and inside knowledge of the news cycle and culture. You will also be currently resident in Thailand.
As the Video Presenter you will…
Be the Thaiger's news headline presenter to help produce interesting and exciting original content
Sourcing, writing script and presenting stories for multiple platforms and work as part of The Thaiger video content and publishing team to produce excellent content and high SEO level
Participate in helping to formulate news stories by pitching ideas and providing feedback on content
Quality check each story to ensure grammatical correctness, accuracy and clarity
Assist the Thaiger team continue our pursuit as Thailand and the region's biggest media company
Become a modern day media 'Svengali'
Send your CV and links to some examples of your video media to info.thethaiger@gmail.com and headline the email THAIGER VLOGGER.
We're also looking for a full time video editor. They will work with our presenters and writers to edit the video material into high-quality finished product. If you are Thai, with good English-language proficiency, and interested in working with the Thaiger team, send a CV to tim@thethaiger.com and mark your application VIDEO EDITOR. We usually edit on the Davinci Resolve platform.
The Thaiger already produces a range of videos, including the daily 'Thailand News Today' and other general information videos.
You can apply through the Jobs DB website HERE.
Keep in contact with The Thaiger by following our
Facebook page
.
Never miss out on future posts by
following The Thaiger
.
Police officer allegedly shoots and kills married couple, injures ex-wife at Isaan restaurant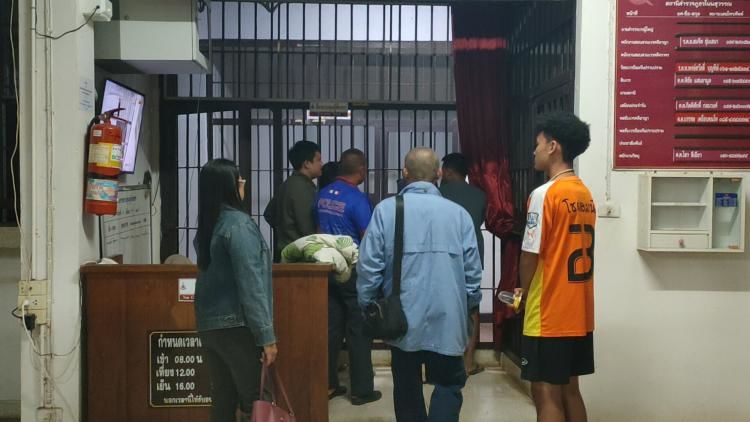 A police officer was arrested for allegedly firing shots in an Isaan restaurant, killing a married couple and severely injuring his ex-wife. 44 year old Aram Sangchai is facing charges of premeditated murder.
Aram had just returned home to the Isaan province Buri Ram from Bangkok after working with a police unit at the November 27 pro-democracy protest. The Bangkok Post says Aram "stormed" into the restaurant with a handgun and opened fire. He waited at the restaurant and surrendered to police.
The victims were taken to the Non Suwan Hospital where Jaran and Somkid Sukwong, ages 42 and 37, were pronounced dead. Aram's ex-wife, 42 year old Nucharin Kaewchaturat, was transferred to Buri Ram Hospital and is in serious condition.
SOURCE: Bangkok Post
Keep in contact with The Thaiger by following our
Facebook page
.
Never miss out on future posts by
following The Thaiger
.
2 more cases identified in the northern Thailand Covid-19 mini outbreak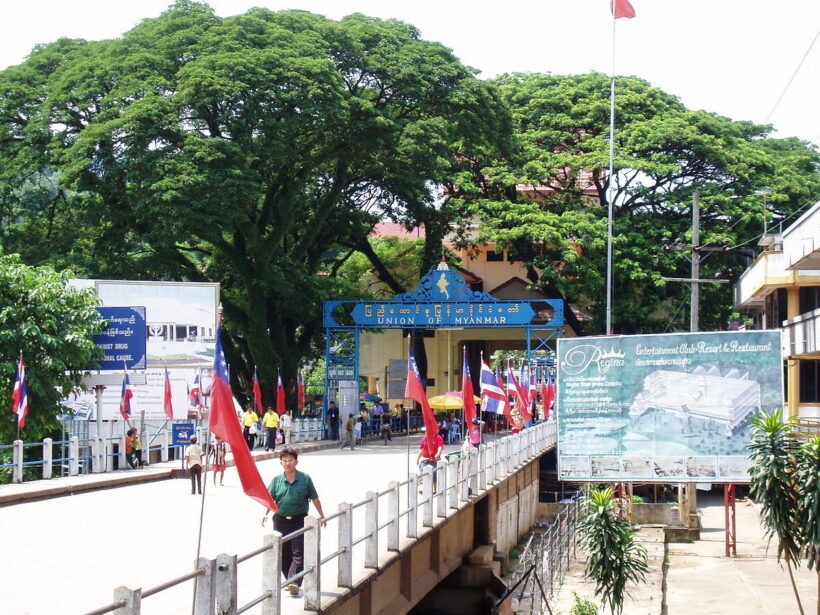 2 more people have been confirmed as infected with Covid-19in the current mini-outbreak in Northern Thailand. In this case both women had crossed the Thai/Myanmar border and worked at the same bar in Myanmar as the original patient, feared to be a potential super-spreader. The 29 year old is now being treated at a hospital in Chiang Mai.
Chiang Rai public health officials report that the women, aged 23 and 26, illegally crossed the Burmese border at Mae Sai district, Chiang Rai, from Tachileik, a border town on the Burmese side of the border, last Thursday night.
All 3 went to work in Tachileik last month, but returned to Thailand after Burmese health authorities imposed a curfew from midnight to 4am. There has been between 1,300 and 1,700 cases announced each day over the past week in Myanmar.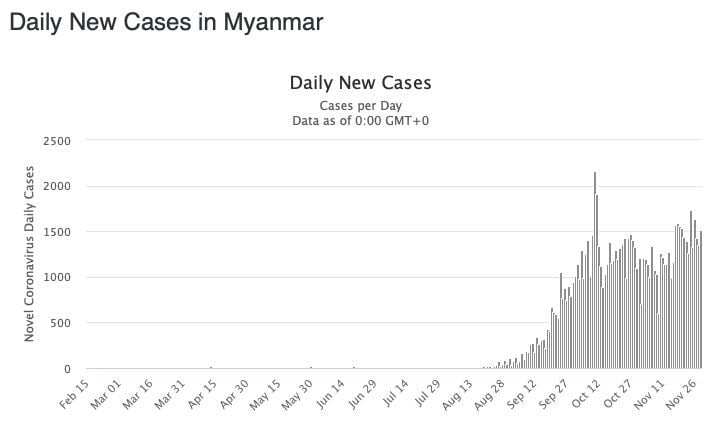 Thai public health officials say the new cases in Chiang Rai didn't visit other public places, but stayed in a local hotel and ordered in food on delivery apps.
"We are less worried about the situation in Chiang Rai because they did not go out," he said.
One of Patient Zero's friends, the 26 year old, decided to get tested on Saturday after the news of her friend's positive test result. Authorities then ordered her 23 year old friend to have a test as well. Both tested positive to Covid-19. Another 4 people have since been identified as "high risk" and are all being tested today. When added to the food delivery and hotel staff, the amount of people considered "at risk" could be up to 30.
Meanwhile, the Pattaya Mail is reporting that 2 of the women were arrested in Mae Sai and another 2 were arrested on a bus headed to Pattaya, via Bangkok.
Authorities say they will ramp up the border patrols but expect to see more infections coming from the original case in the next few days. Thailand's border with Myanmar is more than 2,000 kilometres long, mostly inaccessible mountainous or forest terrain.
SOURCE: Bangkok Post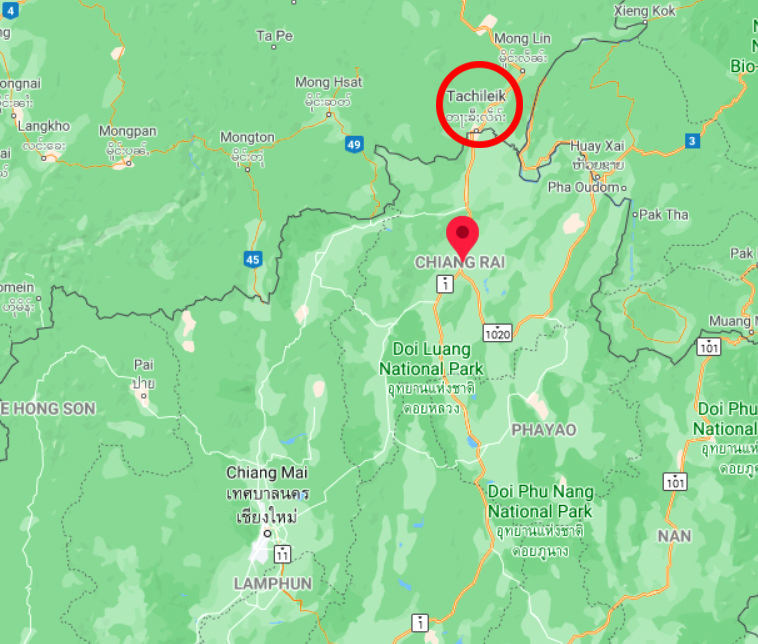 Keep in contact with The Thaiger by following our
Facebook page
.
Never miss out on future posts by
following The Thaiger
.