THAIGER TODAY Tuesday, August 15
Soggy start to Tuesday | Government pushing ahead with media controls | Bombardier Monorail coming to BKK | Activists urging Government to come up with long-term flood solutions | Belgian couple accuse 'police' of scam.
Keep in contact with The Thaiger by following our
Facebook page
.
Police investigating a double murder and suicide in Lampang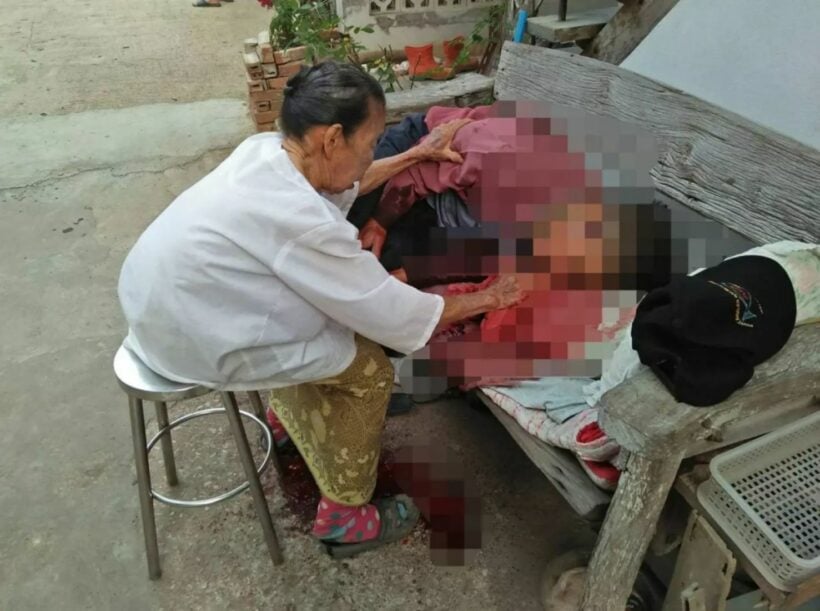 Police in the northern province of Lampang were called to the scene of a double murder, where a man killed two relatives and stabbed another before killing himself. His motive remains unknown. Police say they learned of the attack at about 7:45am yesterday.
The victims were identified as 52 year old Amphon Saikon and 70 year old Inkaew Promdam. Police and rescue workers called to the scene found the 2 men lying on the road dead with bullet wounds. A third man, identified as the gunman, 52 year old Somthop Saikon, was also found dead with a gunshot wound to the head in front of a wooden house. A shotgun was found near his feet. Police also found a knife and a spare shotgun shell in his pocket.
51 year old Phannee Saikon, the wife of one of the victims, was found inside the house with multiple stab wounds to her chest. Relatives rushed her to a Lampang Hospital.
A neighbour, 51 year old Phan Promdam, told police that all 4 people involved were related. She says she saw Somthop approach Phanee and stab her. Phanee then ran out onto the road and called for help. Her husband and father ran out their house to intervene, but they were met by Somthop with a shotgun, who killed them both.
Phanee fled to her house and hid. Somthop chased her but couldn't find her. He sat down in front of the house and turned the shotgun on himself, according to Phanee.
Lampang police are investigating.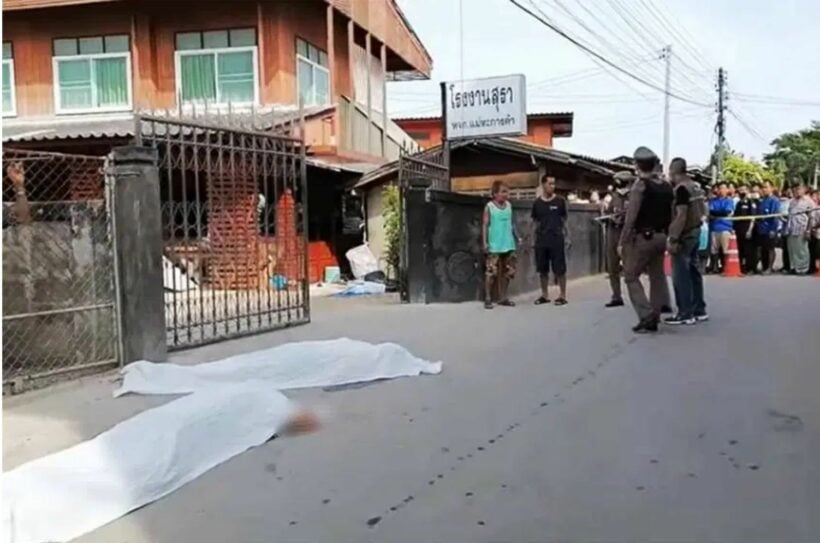 In a similar story, police are investigating an apparent murder-suicide in the southern province of Phuket, involving a couple who allegedly had a falling out over drugs. Police were called around 4:30pm Wednesday after people reported hearing a single gunshot. Upon arrival they found a man dead on the ground with a single gunshot wound to his head, an apparent suicide. A revolver was found beside him.
He was later identified as 42 year old Thanet "Oley" Chuisod. Police told The Phuket News that before finding his body they had been called to a shop where Thanet had shot and killed 27 year old Suphattra Suwanworn before speeding off on his motorbike.
SOURCES: Chiang Rai Times | Bangkok Post | The Phuket News
Keep in contact with The Thaiger by following our
Facebook page
.
9 arrested for sharing "fake news" about Covid-19, government handouts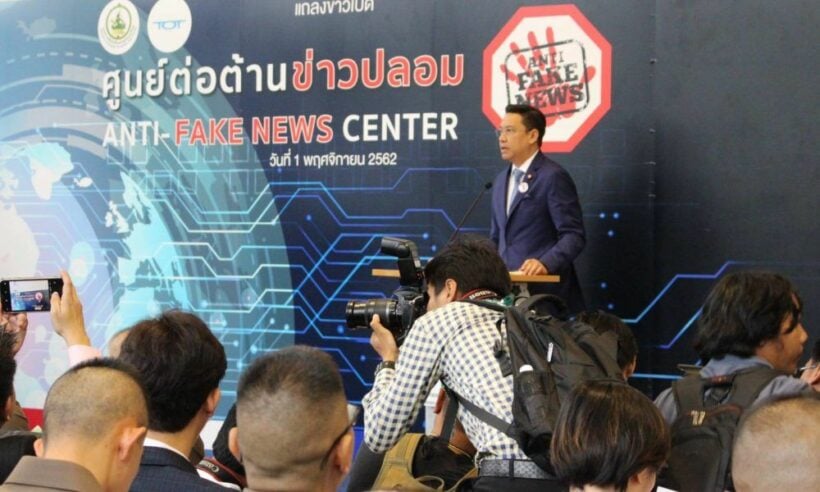 9 People have been arrested for sharing "fake news" on social media, from May 25 to yesterday, according to Thailand's Anti-Fake News Centre. 3 were connected to false stories about Covid-19 and a further 6 made bogus claims about the government's cash handouts to the needy.
The AFNC, together with the Ministry of Digital Economy and Society, said yesterday that fake news has been on the wane since January. But they stressed that people can be jailed for up to 5 years for spreading fake news and/or fined 100,000 baht. Fines and jail time are also in place for spreading rumours about or breaking the Emergency Decree.
The details of the 9 cases (names withheld) are:
A woman claimed that another woman fell down from Covid-19 at a shopping centre in Rayong
A man in Suphanburi claimed that garlic could cure the virus
A woman in Chon Buri shared a story about ginger, honey and other extracts curing Covid-19
Cases 4-9 all related to stories across 6 provinces in which people claimed that information submitted to receive the 5,000 baht government handouts was being used by the state to extract tax payments
SOURCES: thaivisa | Daily News
Keep in contact with The Thaiger by following our
Facebook page
.
Nakhon Phanom teacher suspended for alleged sexual abuse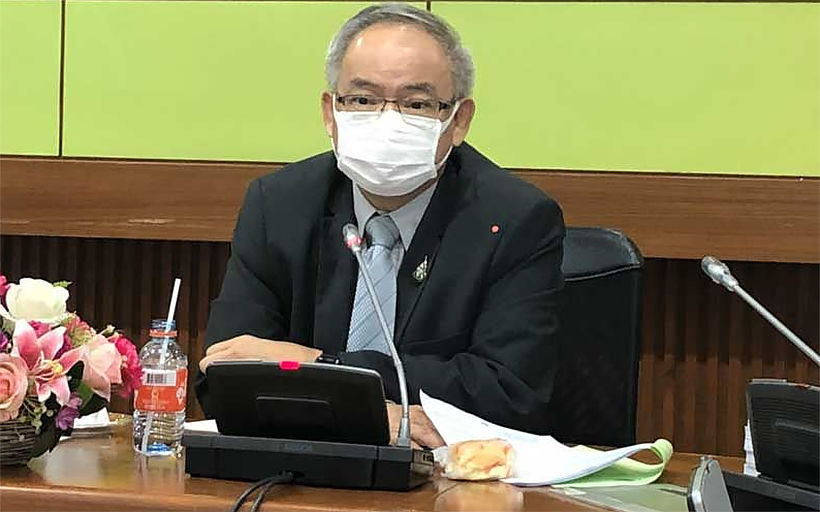 In yet another of a growing string of sex abuse cases involving teachers in Thailand in recent months, education authorities claim a science teacher sexually molested a 17 year old female student in the northeastern province of Nakhon Phanom, and have suspended him pending an investigation. The acting chief of the Nakhon Phanom education office says the suspension came after a complaint filed by the mother of the alleged victim.
The suspension was in response to a direct instruction from Thailand's education minister that the Office of the Basic Education Commission get to the bottom of the complaint. He says initial investigation confirmed there were grounds to the allegation, adding that the teacher is suspected of abusing several girls at the high school. The minister added the teacher is suspended pending a probe and an Education Ministry decision on whether he should be dismissed.
On Tuesday, a source said the teacher reported to the area education office and gave a statement, after which the office decided the allegation had grounds, leading to the suspension order. The alleged victims reportedly kept quiet about their ordeal as they were afraid of the teacher, who claimed high level connections at the Education Ministry.
The alleged abuse was revealed after the mother of 1 of the girls noticed her daughter appeared withdrawn and didn't want to go to school, the source said. She also learned her daughter had been communicating with a male teacher via social media before he molested her. The area education office helped the woman file a police complaint against the teacher.
SOURCE: Bangkok Post
Keep in contact with The Thaiger by following our
Facebook page
.