THAIGER TODAY Tuesday, August 15
Soggy start to Tuesday | Government pushing ahead with media controls | Bombardier Monorail coming to BKK | Activists urging Government to come up with long-term flood solutions | Belgian couple accuse 'police' of scam.
Keep in contact with The Thaiger by following our Facebook page.
Never miss out on future posts by following The Thaiger.
Phuket wants Bangkok arrivals to skip quarantine to help tourism revenue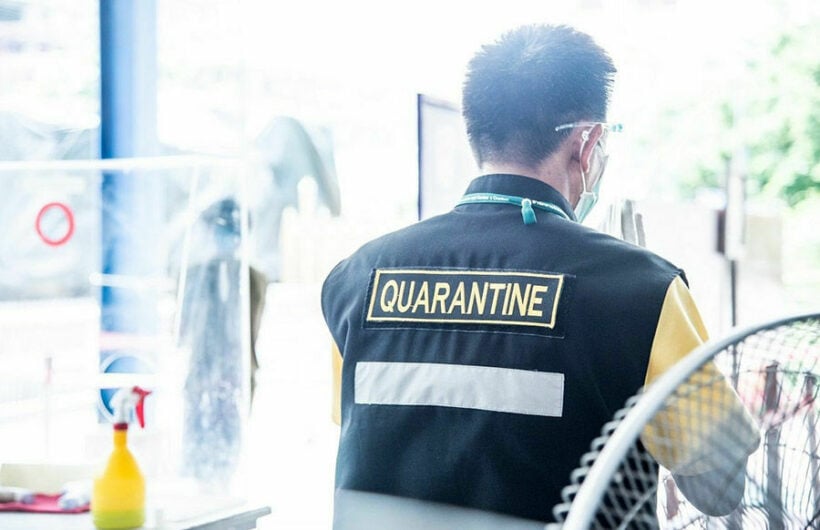 Phuket's tourism representatives are calling for an end to the mandatory quarantine levied at tourists arriving to the province from Bangkok. The tourism delegation have also told Phuket's provincial government to be prepared to start receiving international tourists starting in October.
"Phuket has been hit hard by the 2nd epidemic. Thai tourists do not come because they do not want to quarantine and follow the difficult steps to enter the province, not to mention there are no foreign tourists at this time."
In a meeting, the PTA President Bhummikitti, said the Covid-19 vaccine was "the last ticket and the last hope" for Phuket tourism, "because Phuket tourism has no way out at this time."
"Thai people are unable to travel due to the second outbreak, and foreign tourists are not to be mentioned at all. Vaccines are the hope of the Phuket tourism sector."
"The private sector wants to get clarity from the government whether we can follow this plan or not, because if it is left like this – open, close, lockdown and so on, as in the past – local businesses are all dead. And we would like to have clarity soon in order to be able to market [tourists coming to Phuket] at least 2 to 3 months [before October]."
Bhummikitti pointed out that the government had promised to work with local industry on all matters related to Covid-19 and keeping the local economy alive. He said that the move would "allow tourism and the Phuket economy to be able to walk once more from having fewer Thai tourists."
Governor Narong said tracking systems will be in place when tourists do come back to the province.
"In order to ensure tourists that Phuket citizens as well as incoming tourists are safe from the Covid-19 virus, there will be a tracking system, and a fund established to be used as a remedy [sic] to help those affected if there is an infection from incoming tourists."
SOURCE: The Phuket News
Keep in contact with The Thaiger by following our Facebook page.
Never miss out on future posts by following The Thaiger.
Eastern provinces growing impatient with safety measures as Covid cases decrease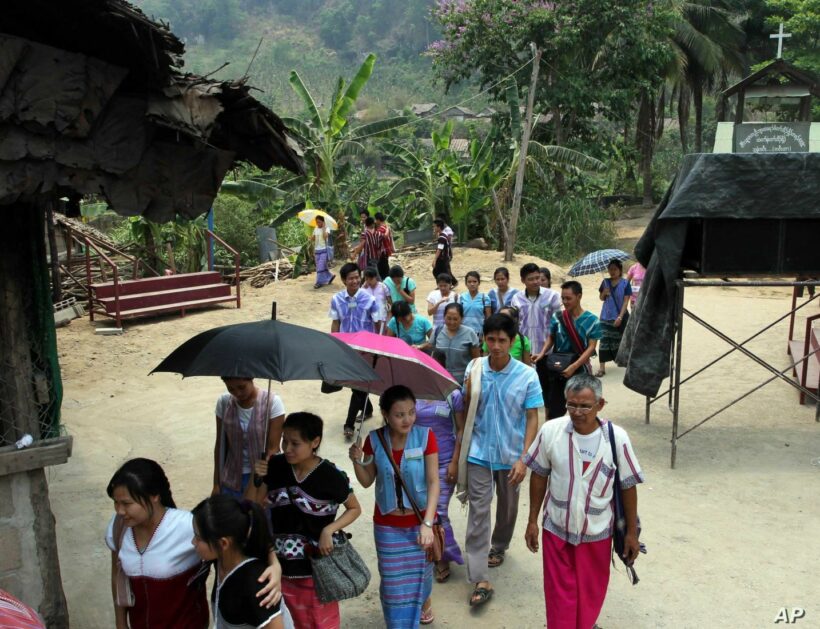 Thailand's eastern provinces are growing impatient as local businesses and residents await a relaxation in Covid-19 safety measures after seeing a decreasing amount of cases reported. Such provinces as Chonburi, Chanthaburi, Trat and Rayong are currently under a "highly controlled" status that has been set by the Centre for Covid-19 Situation Administration. Such a status deems these provinces, along with Samut Sakhon and Samut Prakarn, as "high risk" which puts them under the strictest control measures in the country.
The cause of such tough measures levied upon the provinces was due to a spike in Covid cases after illegal gambling operations in Rayong and Chonburi were found to feature participants with the Covid-19 virus. But now, those areas are reporting very few cases of the virus leaving residents frustrated as they are unable to make a living or travel.
There has been only 1 case in the past 2 days in all 4 of the Eastern provinces. That case was in Rayong, with all other cases being in the low single digits. On top of the low cases, any new cases have been promptly dealt with by requiring contact-tracing, tracking and quarantine. But any hopes of the measures relaxing has been pushed back to the end of the month, with many questioning such a delay.
Even more frustrating is that Pattaya and Ko Chang have largely depended on domestic tourism after foreign tourists were stopped from entering Thailand. But the strict measures are preventing domestic travel as anyone wishing to enter or leave the provinces must have written permission, a move that essentially bans travel.
Bangkok, which has seen more cases reported than all 4 eastern provinces combined, is now easing restrictions by allowing
13 types of businesses
to reopen. The move has baffled the eastern provinces as such businesses are still ordered to shutter. The government has responded, somewhat, by offering a 3,500 baht handout for 2 months, but registration for the handout doesn't start until the end of this month. When the money actually hits residents' pockets is also unknown as it could take weeks.
Keep in contact with The Thaiger by following our Facebook page.
Never miss out on future posts by following The Thaiger.
Opposition to provide evidence against government in upcoming debate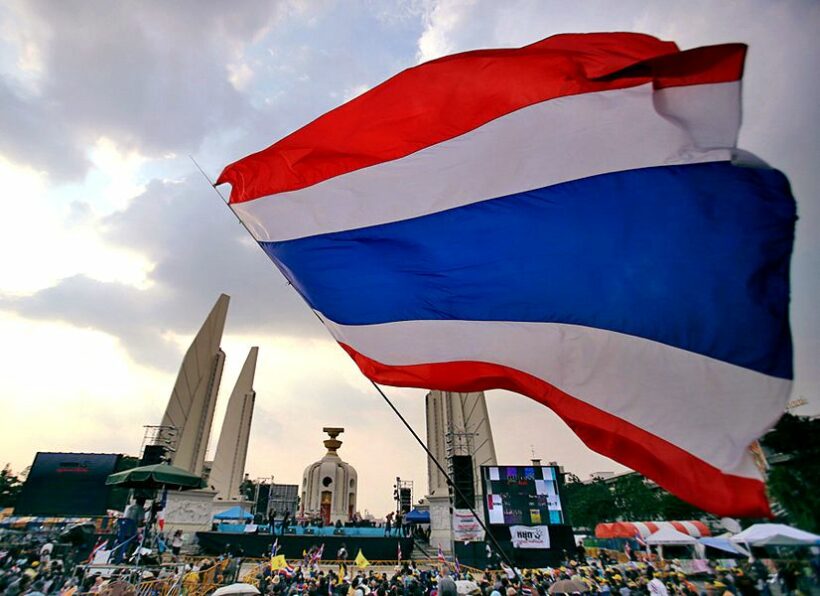 Thailand's opposition party members are preparing to provide evidence to back the charges being made against the government in an upcoming censure debate. The government is accused of policy-oriented corruption and of playing a part in structural conflicts. The allowance of illegal immigrants into the country and illegal gambling dens is expected to be discussed as it has been attributed to the 2nd wave of Covid-19 sweeping the nation.
Chief opposition whip Sutin Klungsang said the opposition parties have proof of wrongdoing that has played a part in damaging the country through mismanagement and hardship to the people. Sutin says more than 1 minister will be questioned.
"Several. At least seven."
He says they will finalise who will be censured this week based on the information they have gathered, and says they will meet again on Sunday to discuss their debate strategy and time allocation.
The opposition camp is planning to introduce a "no-confidence" motion against the government tomorrow, marking the 2nd of its kind to ever be lodged.
Sereepisuth Temeeyaves, leader of the opposition Seri Ruam Thai Party and former police chief says his information will deliver a "serious blow" to the PM after he was criticised for saying "even a hundred prime ministers will not be able to rid Thailand of illegal gambling dens."
"I made a crusade against illegal gambling dens long before I was the national police chief. What did the PM mean when he said things like that? Did they make the arrests or not? So, sit back and wait for the debate."
He says he is not sure if Deputy PM Prawit Wongsuwon would be grilled in the upcoming debate, but named Move Forward Party leader Pita Limjaroenrat, PM and Defence Minister Prayut Chan-o-cha, Public Health Minister Anutin Charnvirakul and Deputy Interior Minister Niphon Bunyamanee are among the targets.
SOURCE: Bangkok Post
Keep in contact with The Thaiger by following our Facebook page.
Never miss out on future posts by following The Thaiger.