THAIGER TODAY Friday, September 1
Crocodile captured after two day hunt around Bang Tao beach | Songkhla's much BIGGER croc problem | Huge individual drug haul in Krabi valued at 100 million Baht | 459 metre tower gets Government funding | Buddhist nationalists protesting Rohingya violence | Tricks from last week's Flow Jam event in Bangkok.
Keep in contact with The Thaiger by following our
Facebook page
.
Never miss out on future posts by
following The Thaiger
.
"Vaccines are no magic bullet" – World Health Organisation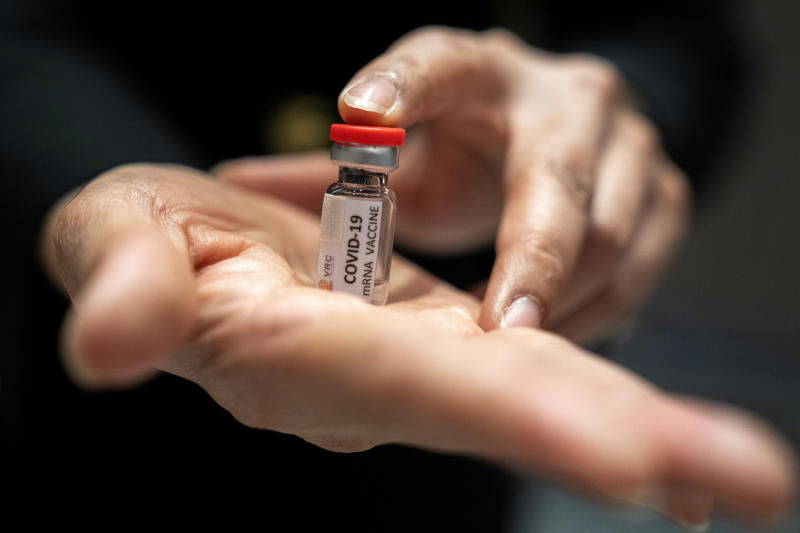 "Vaccines will be no magic bullet for the coronavirus crisis as nations gear up for a massive rollout to tackle surging infections."
The warning of caution comes from the World Health Organisation on the day the US United States recorded a record number of Covid-19 cases for a second day in a row. President-elect Joe Biden is already describing the time ahead as a "dark winter". The US recorded 235,272 new infections on Friday, the second daily record in a row for the world's worst-hit nation.
Large-scale public vaccinations are expected to roll out within weeks. But the WHO is warning against 'vaccine complacency' saying that exists an erroneous belief that the Covid-19 crisis will be over after people are vaccinated.
WHO emergencies director Michael Ryan, says that not everyone will be able to receive the medicine early next year.
"Vaccination will add a major, powerful tool to the tool kit that we have. But by themselves, they will not do the job. Vaccines do not equal zero Covid."
The WHO also announced yesterday that 51 candidate vaccines are currently being tested on humans… 13 have reached Phase 3 mass testing and headed towards approval.
Meanwhile in the US, the Centres for Disease Control is now recommending "universal face mask use" indoors for the first time and President-elect says he will "ask all Americans to wear a mask for 100 days".
Britain became the first Western country to approve a vaccine from the Pfizer/BioNTech candidate, for general use, adding additional pressure for other countries and pharmaceutical giants to swiftly follow suit. Businesses and logistics companies specialising in cold storage and insulating containers are preparing for the Pfizer and BioNTech injection as their vaccine needs to be stored and transported at -70 degrees Celsius.
In the US, Belgium, France and Spain inoculations will begin later this month and January for the most vulnerable, then broader community groups.
In south east Asia, Singapore Airlines will prioritise freight capacity to ship the new vaccines and will conduct test flights soon to trial the transport into south east Asian hubs. The airline says that Boeing 747-400 freighters, and some specially-purposed passenger aircraft, will be ready to boost capacity where needed.
The logistics of a successful vaccine rollout are challenging enough, but the vocal rump of vaccine sceptics, aka. anti-vaxxers, peddling misinformation and mistrust, continue to colour public discourse on the topic. Social media platforms have recently been active in removing much of this misinformation but admit that they will never be able to intervene with all comments.
To counter this President-elect Joe Biden, WHO director-general Tedros and former US presidents Barack Obama, George W Bush and Bill Clinton, have all said they will be inoculated publicly to help build confidence. Other world leaders are throwing their support behind positive promotions of the new vaccines offering their arms for the first jabs in their countries.
SOURCES: AP | Reuters | WHO
Keep in contact with The Thaiger by following our
Facebook page
.
Never miss out on future posts by
following The Thaiger
.
Thai government keeps the borders locked down despite industry demands to re-open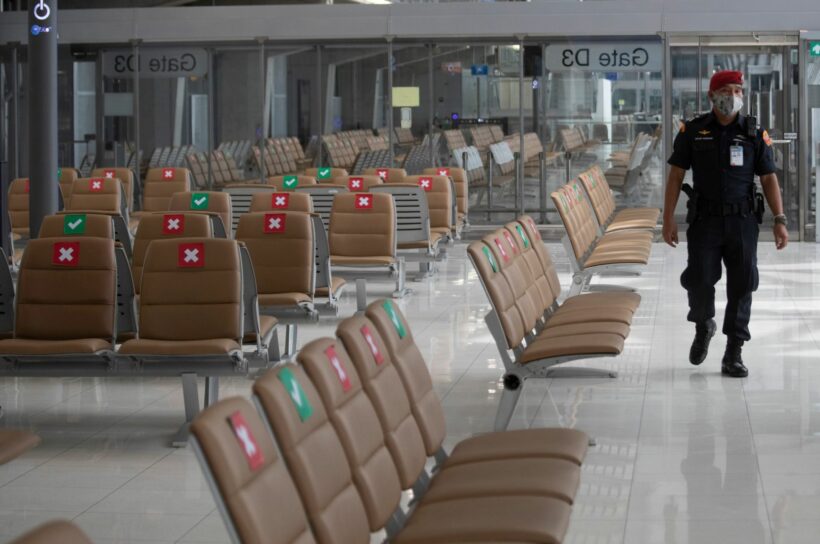 Despite progress in vaccines and the hard lobbying from Thailand's tourism and hospitality industries, the Kingdom is destined to miss out on the 2010/2021 high season. The Thai Minster for Sports and Tourism, Pipat Ratchakitprakan, says that the government is looking to March/April in 2021 as the earliest date for any return to general tourism.
For now travellers still have to go through a long list of Thai red tape, certificates and trying to find flights into Thailand. And when they arrive, all travellers will face 14 days in quarantine, at their own expense. Even the new Special Tourist Visa hasn't been very special at all with only a handful of takers for the long-stay visa.
Thailand's hotel operators and tourism industry players were hoping for a broader re-opening plan so they could make the best of the traditional high season, usually late November to the end of February each year. That isn't going to happen now.
With many of the country's traditional feeder markets having to weather a current surge in cases, except China, there wouldn't be many takers anyway. Even the Chinese are mostly prohibited from travelling for now.
A drag in the plans to re-open the borders is likely to push more Thai and foreign-owned tourism and hospitality businesses to the wall, unable to 'hang on' for another 4 months, or longer.
The Thai Hotel Association and The Thailand Travel Agents Association have been lobbying, even demanding, the Thai government to drop its mandatory quarantine provisions and urgently negotiate travel bubble with provinces in China and other nations that are currently "low risk" for Covid-19, including Singapore, Vietnam, South Korea, Australia, New Zealand and Taiwan.
Andrew J Wood, the President of Skål International Bangkok, says that it's becoming increasingly evident that the damage being inflicted to Thailand's massive travel and tourism industry is proving to be critical with "deep long lasting structural economic damage that is set to worsen rather than improve".
"With the current official mindset of allowing the industry, that employs millions in Thailand, to be sacrificed; thrown to the covid wolf with no meaningful financial lifelines, left to fend for itself and potentially fail. With no hope of borders being opened by mid 2021, even with the introduction of vaccines in key feeder markets, there is confusion and a leadership vacuum in our industry."
But Minister Pipat says everything is on hold at this stage and that the Thai PM Prayut Chan-o-cha is urging caution in regards to any wholesale easing of restrictions.
"The country will continue with opening to businessmen, technical experts, high level workers and those in the medical field for now. 14 day quarantine will continue for now with many countries still in the grip of the pandemic."
He also noted that even Chinese officials are advising caution and suggest waiting until the hot season next year (mid year). There were small outbreaks in 3 cities in China in the middle of November, less than 10 cases in each city, where Chinese health officials rolled out quick-response lockdown teams for the affected communities.
But Andrew Wood makes it clear that any entry to Thailand by tourists involves 14 day quarantine is destined to fail.
"I am sure I am not the only person to say this, but let me say loudly and clearly that tourism promotions with 2 weeks quarantine WILL FAIL. Now vaccines are starting to be introduce lets look at other low risk options for borders to be gradually opened. I plead to the government to allow this. Otherwise the structural damage to our tourism economy will take us until 2025 to repair."
"A recent survey suggested that 57% of global tourism will have been wiped out by the pandemic by the end of 2020. In Thailand this figure will be nearer to 80% and highlighted Bangkok as the destination which will see the sharpest drop in the world. Thailand will lose 2.1 trillion baht (US$69.7billion) in income before the end of the year in lost tourism revenue."
The Minister, indeed the Thai government and the CCSA, appear to be bowing to survey after survey which shows Thai people, around the country, are in favour of keeping the borders closed for now, despite the country's tourism and hospitality industry being decimated by the government's policies.
The recent spate of cases in northern Thailand, currently an evolving story, will give the risk-averse Thai government increased impetus to keep a tight control on its borders in the short to medium term.
Keep in contact with The Thaiger by following our
Facebook page
.
Never miss out on future posts by
following The Thaiger
.
FazWaz accelerates growth in SE Asia property market with latest funding round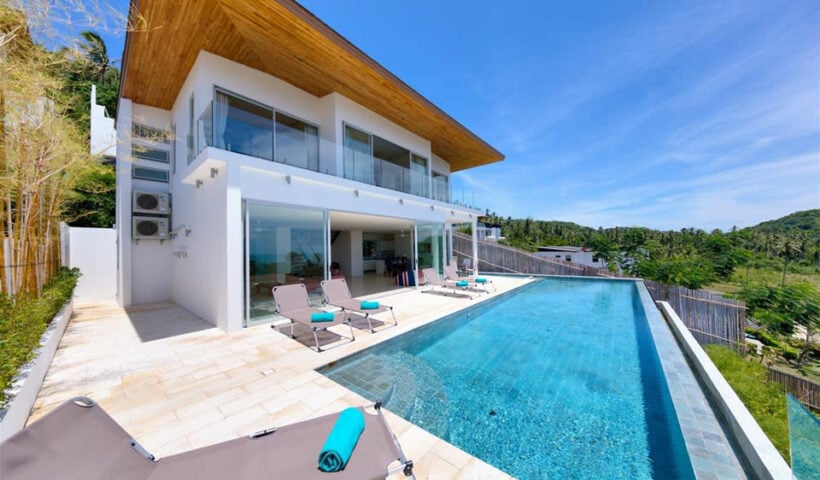 FazWaz, a leading real estate transaction marketplace headquartered in Bangkok, has raised a new round of funding to accelerate growth into 2021. Serial investor and Online Marketplaces Chairman Simon Baker via CAV Investment Group says he's been closely following FazWaz for the last 3 years since they first attended our Property Portal Watch Conferences in 2017.
"I believe that their mission to use technology to streamline the end-to-end real estate transaction process is the future for real estate sales. Brennan Campbell and his team are very well positioned to be a global leader in real estate e-transactions."
The latest round of funding will be used to invest further into the marketing, data and technology to ultimately drive FazWaz brand awareness and grow its market share. FazWaz had gone against the traditional startup route and remained 100% bootstrapped for its first 4 years of business while showing 100% growth year on year.
Also participating in the funding round for FazWaz were 500Tuk Tuks, Aries Capital (Indonesian family fund), and Alpha Founders Capital.
Having been launched just under 5 years ago by expat entrepreneurs Paul Trayman, Brennan Campbell and Michael Kenner, the brand has expanded across south east Asia with the latest country launch being Cambodia in November. The portal is looking to digitise property transactions in the country and can count some 500,000 visitors per month to its main Thai site having overtaken some big names to rank in the top 3 property portal sites in the country.
Brennan Campbell, Founder & CEO of FazWaz, says that we now live in an on-demand, digital-first society where users want efficient access to products and services at the click of a button.
"The real estate industry is no different and users are demanding a better online search and offline service experience. As a mission-driven business, the funding and expertise brought on in this round of investment moves us closer to our goal of empowering consumers to make more efficient and informed real estate decisions."
FazWaz is one of an increasing number of property marketplaces with an end-to-end model that seeks to bring transactions online with users able to make an offer directly on the platform.
Johannes von Rohr, General Partner at Alpha Founders Capital says that Thailand's proptech (property technology) scene is seeing an exciting amount of activity with two well-known major M&A deals in 2020, one being for Kaidee.com and another being Hipflat.com.
"At the same time, a large amount of investment pours into startups tackling the fragmented real estate market. FazWaz re-envision the real estate sales process with technology. We are excited to back FazWaz as they now enter into the next significant phase of growth."
Keep in contact with The Thaiger by following our
Facebook page
.
Never miss out on future posts by
following The Thaiger
.