TECNO Mobile and Manchester City Football Club developing Thai youth football talent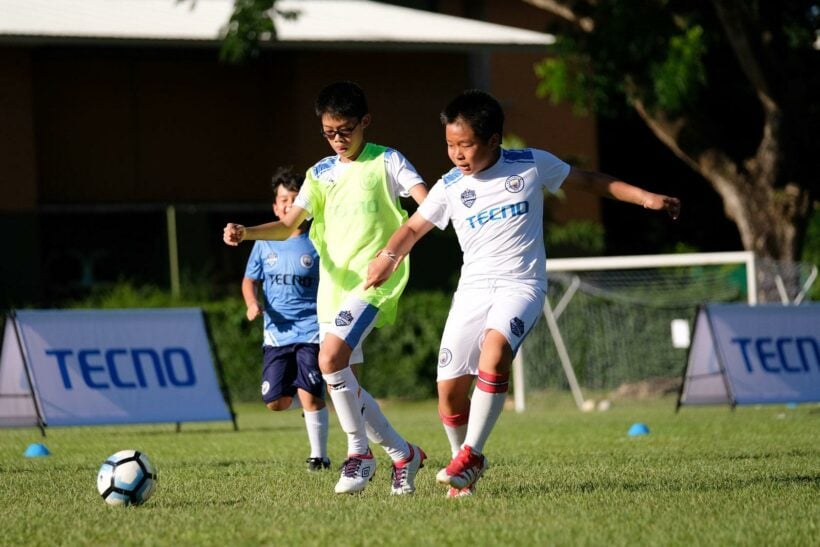 Football inspires Thai people like no other sport. Whether a player, spectator or follower of an English Premier League team, Thai people are passionate about the sport and unwavering in support of their team. Thai youngsters play football from an early age at schools, on the streets, in the parks and dream of one day becoming a professional like their favourite international football stars.
For some Thai youngsters, that dream has just come true courtesy of global mobile phone brand TECNO Mobile.
From June 2-6 more than 70 lucky Thai youngsters are taking part in a once-in-a-lifetime four-day football clinic with coaches from 2018 English Premier League Champions Manchester City Football Club at Prem Tinsulanonda International School School in Chiang Mai.


"Sport, and football in particular, is unique in its ability to bring people together. Through our "TECNO BlueSquad" initiative we want to not only give youngsters the opportunity to learn football skills from the best in the world and develop their talent, but also to develop confidence, leadership and discipline, whilst learning the importance of teamwork. We wish to encourage them to dream big and aim high – perhaps one day they will become professional footballers and play in the English Premier League," said Philex Meng, CMO of TECNO Mobile.
Football has developed rapidly in Thailand. The country is home to some of the best leagues in Asia with Thai teams competing on the regional stage and professional footballers playing in leagues around the world. The Thai Men's team will compete in the Asian Cup in January 2019, the Women's team have qualified for the FIFA Women's World Cup in February 2019, and with the FIFA World Cup due to kick-off in Russia later this month, interest in football is at an all time high.

Leveraging their global partnership with Manchester City FC, TECNO Mobile launched the "TECNO BlueSquad" initiative in 2017 when they hosted 13 youngsters from across Africa to Manchester City FC's Etihad Stadium, in the UK. That was followed with a joint football clinic for school children in Vietnam last month, and now, for the first time in Thailand, TECNO Mobile and Manchester City FC are training Thai youngsters in "The Mancity Way".
The football clinic provides a fun and educational environment away from the classroom in which youngsters can learn and grow, encouraging them to believe in themselves and follow their passion. Participating youngsters will be inspired with then meet football idol and Manchester City FC legend Shay Given, who is in Asia for the first time.
Having launched TECNO Mobile into Thailand in 2017, Chiang Mai is a strategic regional market and David Chan, Country Manager of TECNO Thailand explained: "We wanted to offer something new for Thai football fans and our customers. "Experience More" is at the heart of TECNO Mobile's DNA and that is very much what these football clinics are about. We believe in providing our customers with the best quality product and to enrich their recreational lifestyle. Working with Manchester City Football Club globally and partnering with them on the TECNO BlueSquad initiative allows us to reach out globally while at the same time engage with local communities."
TECNO Mobile's partnership with Manchester City FC brings customers and fans of both closer together. Through the company's "Glocal" approach to development, TECNO Mobile provides customised high-quality products through its sales network covering more than 40 emerging markets around the world.

FACTS ABOUT TECNO:
• For 12 years have focused on a camera-centric smartphone with optical research (the objective is to produce smartphones that can take the most beautiful photos, especially selfies).
• TECNO operates in more than 40 countries globally.
• 167 million sets of mobile phones have been sold from 2006-2017.
• 300,000 units sold per day worldwide.
• 100 days and 12+1 month after-sale guarantee.
Keep in contact with The Thaiger by following our
Facebook page
.
Earthquake could hit Chiang Mai and Chiang Rai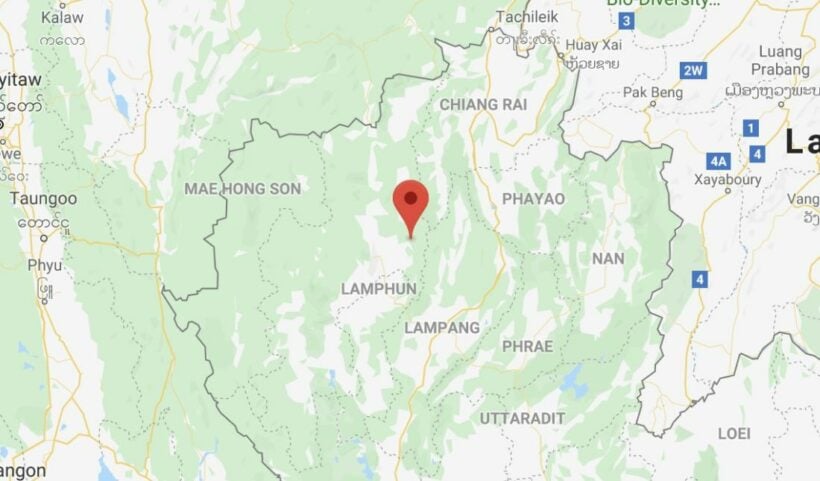 A magnitude 4.1 tremor shook seven districts of Chiang Mai and Chiang Rai on Friday night, prompting the Department of Mineral Resources to warn that the two northern provinces could face a magnitude 5 earthquake within ten years.
The prediction is based on analysis of movements in the Mae Tha fault lines, including the 5.1 ML quake in December 2006, centred under the Mae Rim district of Chiang Mai.
Geological studies in Ban Pong Samakkhi, Chiang Mai, indicate that the area experienced a 5.9 ML quake about 2,000 years ago.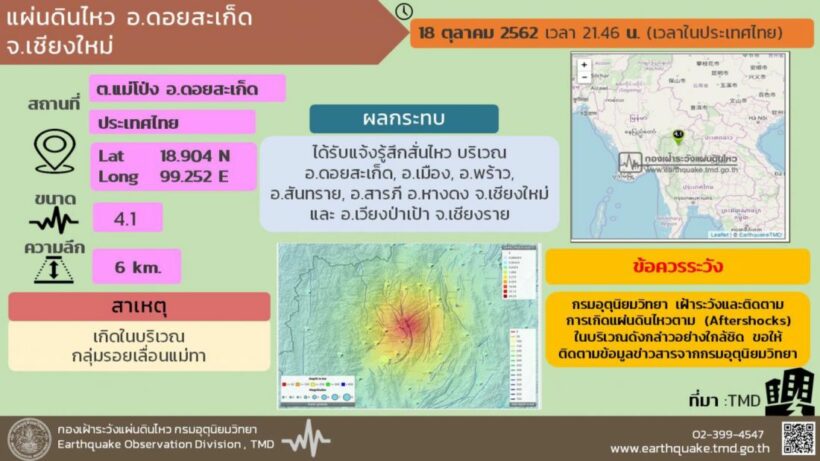 Photo : earthquake.tmd.go.th
Friday's temblor occurred at 9:46 pm, with its epicentre about six kilometres below the surface in Doi Saked district.
The tremor was felt in the Muang, Prao, San Sai, Doi Saket and Hang Dong districts of Chiang Mai and Wiang Papao district of Chiang Rai, though there have been no reports of casualties or property damage.
SOURCE: thaipbsworld.com
Keep in contact with The Thaiger by following our
Facebook page
.
Jump in national park visitor numbers as 'winter' arrives in northern Thailand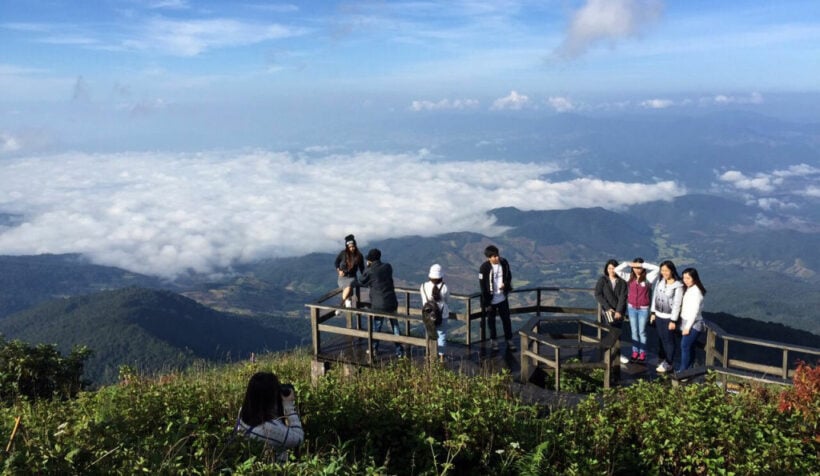 As northern Thailand moves into the 'cold season' (well, cold for Thailand) and temperatures drop, national park officials are reporting an increase in visitor numbers. Whilst the temperature is cooling down on the local northern mountain tops, the ground level temperatures are still around 30 (forecast below). But later in December the temperatures sometime reach as low as zero for places like Doi Inthanon.
The Bangkok Post is reporting that Kritsayam Khongsatri, Head of Doi Inthanon National Park in Chiang Mai says the park welcomed 21,994 visitors over the recent long weekend, over 7,000 a day.
Kritsayam says most of the visitors are Thais who enjoy camping in the colder weather, with average temperatures at the summit of Doi Inthanon, Thailand's highest mountain, being just 5-11 degrees Celsius.
Khao Yai National Park, north east of Bangkok, has also seen a significant increase in visitor numbers, with wild elephants coming out from the jungle to feel the warmth of the sun as temperatures dropped to below 20 Celsius yesterday.
"Visitors to the park are being asked to refrain from using car horns, or bright lights such as flashing cameras and full beam headlights to avoid disturbing the resident elephants."
Winter in northern Thailand typically sees a dip in temperatures and a decline in rainfall coupled with strengthening winds from the north.
SOURCE: Bangkok Post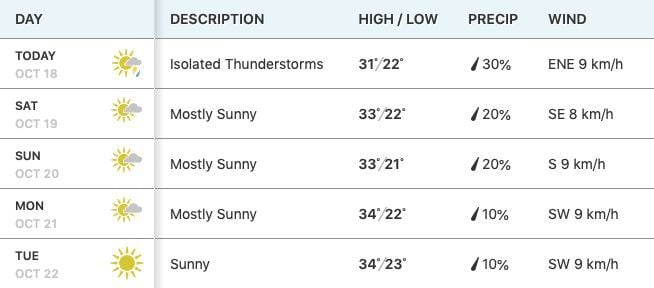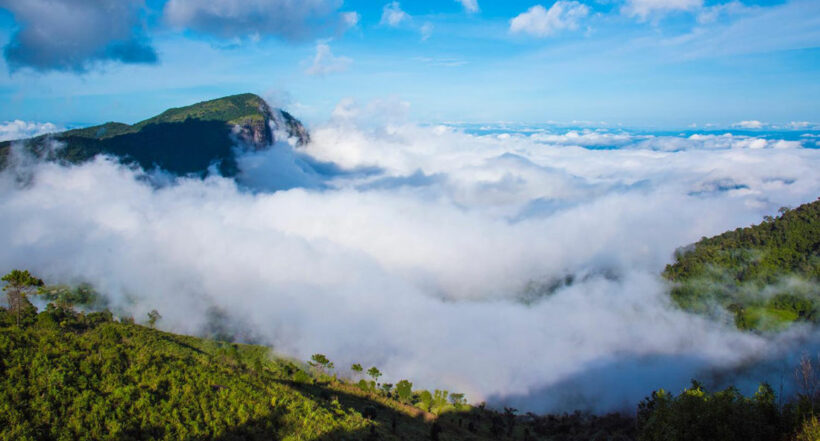 Keep in contact with The Thaiger by following our
Facebook page
.
Hostage drama in Chiang Mai – Man holds seven 7-Eleven employees hostage.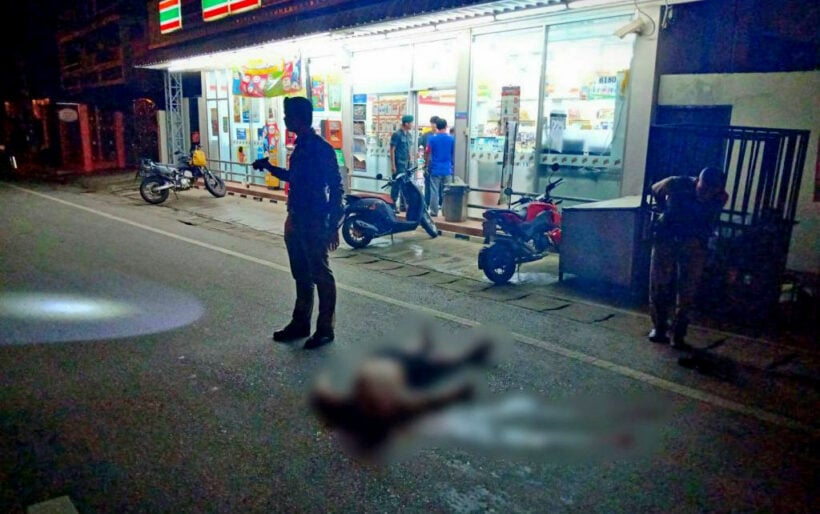 PHOTO: Chiang Mai City Life
A former Thai soldier has killed himself following a stand-off with police in Chiang Mai where he had taken seven 7-Eleven employees hostage. Eyewitnesses told Chiang Mai Citylife that a man with a gun arrived at the 7-Eleven in Mae Rim district on Chotana Road at around 5am yesterday and took one of the employees hostage.
The sergeant, who is described in reports as being "frantic and depressed", demanded that staff in the 7-Eleven live-stream the event on LINE, which they did.
Local police were called and were attempting to negotiate with the man when he shot himself in the head. Sergeant Punghong was rushed to Nakhon Ping Hospital where he later died from his injuries three hours later.
The dead man has been named as Sgt. Phongphan Kunhong, a 37 year old former soldier from Pha Mueang Force in the Chiang Rai district.
The soldier's superior confirmed to police that the man had been suffering from a depressive disorder. He died after several attempts to save him.
SOURCE: Chiang Mai City Life
Keep in contact with The Thaiger by following our
Facebook page
.