South
Storm forces Army helicopter into emergency landing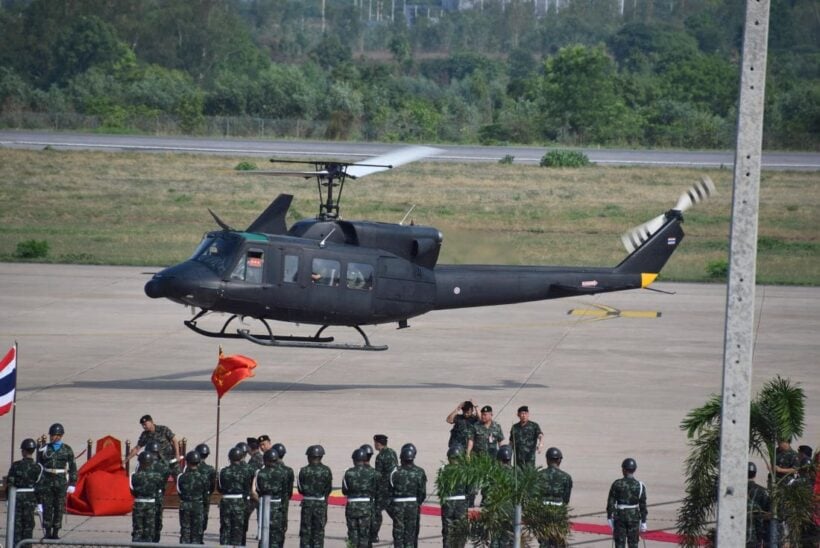 FILE PHOTO: Bell Helicopters 212 of the Royal Thai Army at Khon Kaen
An Army helicopter flying senior military officers from Surat Thani to Ranong provinces has been forced to make an emergency landing in Chumphon this morning because of a thunderstorm cell that developed quickly along the route.
The Bell 212 helicopter encountered sudden heavy rains, forcing it to make an emergency landing at the Lang Suand district's football field.
No one was injured in the routine emergency procedure.
Four major-generals and three other Army officers had to be transported in a van to their destination in Ranong. The helicopter waited out the storm then continued with its journey.
STORY: The Nation