Judge forced to change "not guilty" verdict shoots himself in court in southern Thailand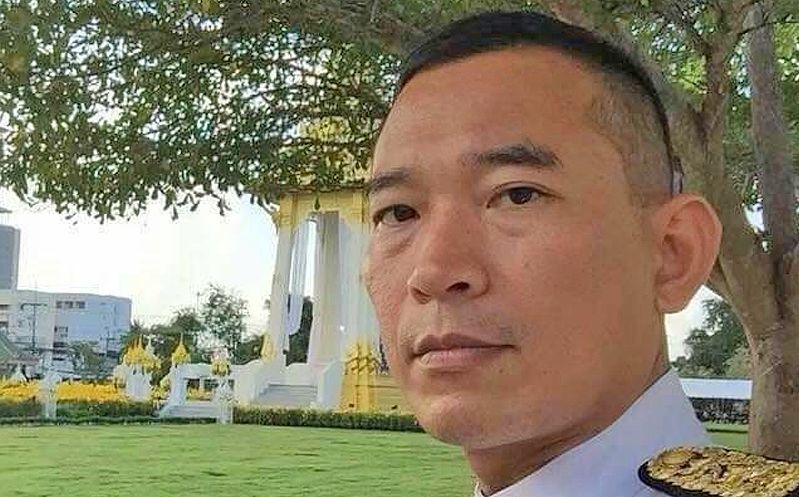 A judge has shot himself in the chest at the provincial court in Yala, southern Thailand, after he was forced to change his verdict.
Thai PBS World reports that Kanakorn Pianchana tried to kill himself following delivery of his verdict yesterday afternoon. It's believed he is now out of danger and recovering in hospital.
Meanwhile, Thai social media lit up with users sharing a statement allegedly written by the judge. In it, he says he was approached by someone who pushed him to change his "not guilty" verdict against five defendants.
Changing to a guilty verdict meant three of the defendants would be condemned to death, with the other two facing imprisonment, despite a lack of sufficient evidence to convict any of them.
In the statement, Mr Kanakorn points out that other judges in the court of first instance routinely face similar pressure and protested about how junior judges are treated unfairly.
He claims many are forced to work overtime to write up verdicts, but do not receive any overtime pay, and are not permitted to take a second job to make extra money.
Thai PBS World says the statement urges lawmakers to make changes to the judicial charter to prevent senior judges meddling in the verdicts of junior judges before the verdicts are delivered in court.
SOURCE: Thai PBS World
Keep in contact with The Thaiger by following our
Facebook page
.
Thousands arrested nationwide for illegal motorbike racing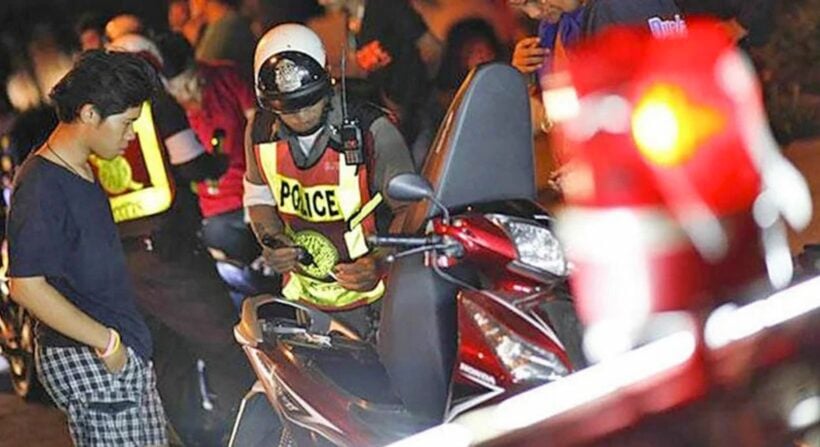 Since the lifting of the national curfew on June 14, gangs of illegal street racers, known as "dek waen" or "vanz boys" have quickly returned to Thailand's roads. From June 20-30, police arrested more than 5,600 racers and seized more than 17,700 bikes nationwide. PM Prayut Chan-o-cha has warned against gatherings and street racing, and says that regardless of the curfew police should take action against the racers, even threatening a renewed curfew. During the curfew, public complaints on illegal street races dropped from over 600 to less than 300 a month.
The assistant national police chief says Bangkok police and the Provincial Police Region 1 which covers the lower central plains, arrested 109 such racers, seized 11,743 motorcycles and prosecuted 3,088 shops for illegally modifying motorcycle parts. Most modifications were to motorcycles' exhaust pipes, increasing the noise they make, thus the locally coined word "vanz." Police also put 668 parents of illegal racers on probation.
The Provincial Police Region 8, covering the lower South, says it seized 237 motorbikes and 311 illegally modified exhaust pipes, and put 175 young motorcyclists and 28 parents on probation. Police in the northeastern Ubon Ratchathani province arrested 85 motorcyclists and seized 317 motorcycles and about 300 modified exhaust pipes. Police in the northeastern province of Nakhon Ratchasima arrested 476 motorcyclists and seized 665 bikes and 204 substandard exhaust pipes.
The Provincial Police Region 6, which oversees part of the North, arrested 6 racers, put 1,921 motorcyclists and 212 parents on probation and seized 1,306 motorcycles.
The Provincial Police Region 7 which also covers lower south provinces put 5,009 motorcyclists on probation and seized 4,632 bikes and 357 modified or substandard exhaust pipes.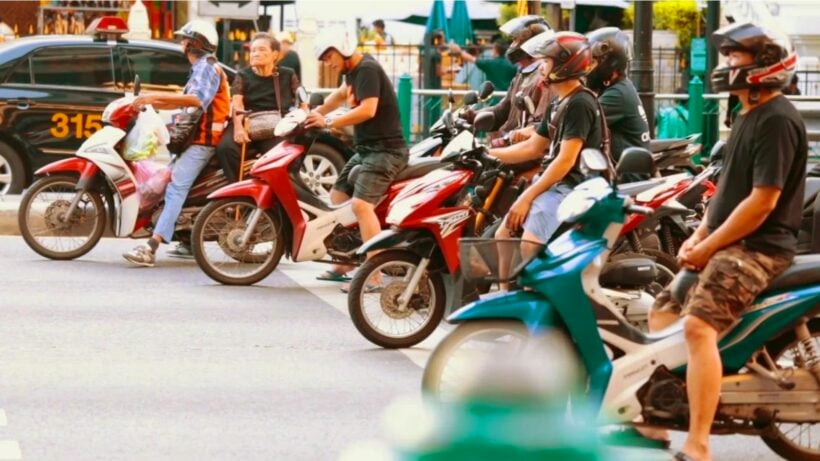 SOURCE: Bangkok Post
Keep in contact with The Thaiger by following our
Facebook page
.
2 arrested in Narathiwat with 1,420 kilograms of meth – VIDEO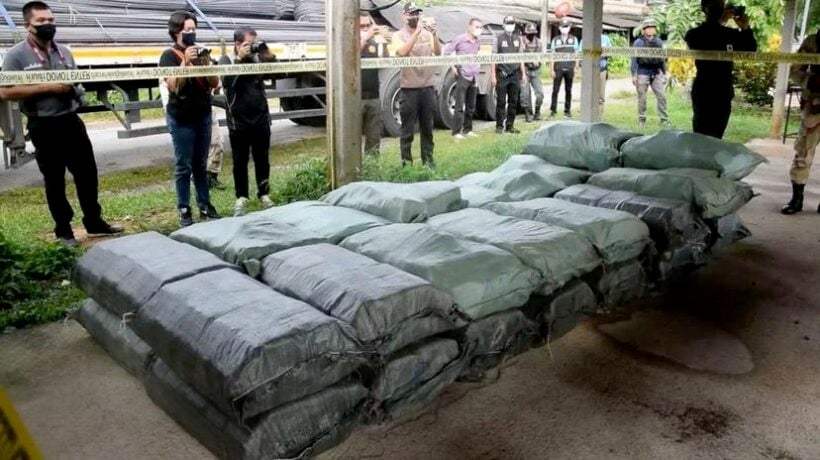 Police in the southern province of Narathiwat, on the Malaysian border, arrested 2 men and seized and 1,420 kilograms of crystal methamphetamine hidden in a trailer truck in Tak Bai district in the early hours of this morning. A team of police, soldiers and local officials was sent to Padador village in tambon Na Nak following a tip that a large quantity of drugs would be smuggled into the area.
At around 2:30am, they team noticed an 18-wheel trailer truck with Surat Thani licence plates parked along a road in in the village. 2 men, identified as driver Somchai Thiankhrue from Nakhon Si Thammarat, and passenger Khamron Chanthamanee from Songkhla, were inside. Officers demanded to search the vehicle, which was loaded with steel bars. The men gave conflicting statements and acted suspiciously during questioning. The officers took them and the truck to nearby Muno police station.
During the search, the team found 35 fertiliser sacks containing 1,420 kilograms of crystal methamphetamine hidden in the trailer truck.
Somchai and Khamron told police that a man, identified as Arwae Mohbakor, had asked them to meet him in the village and then follow him to deliver the drugs to another venue in Sungai Kolok, at the border. The team went to Arwae's house in Tak Bai and his wife's house in Sungai Kolok, but they both managed to flee before the team arrived. Authorities have ordered personnel at checkpoints to inspect vehicles carefully and hunt them down.
Team members say the seized drugs have a street value of over one billion baht.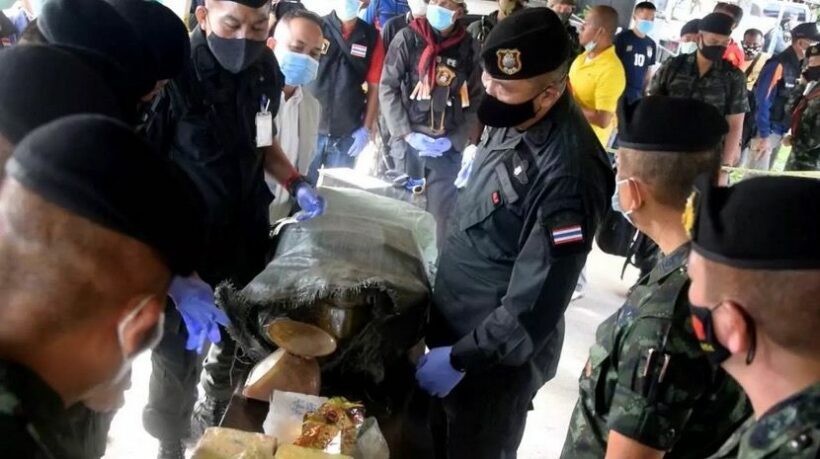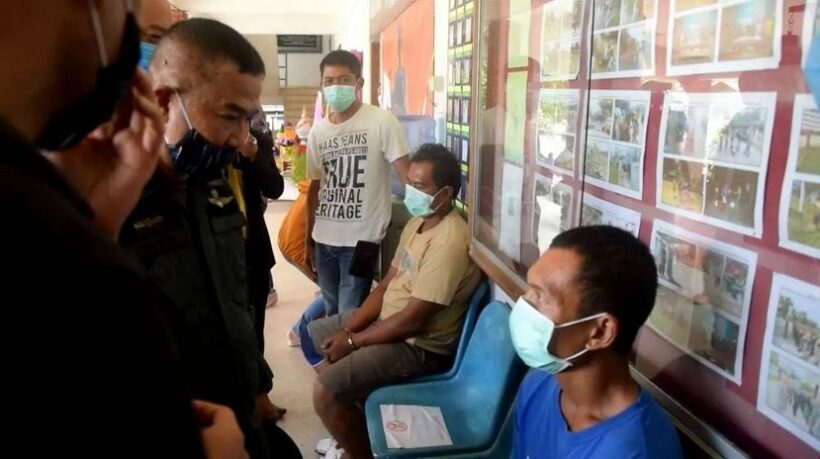 SOURCE: Bangkok Post
Keep in contact with The Thaiger by following our
Facebook page
.
Tour bus incident leaves 5 injured after flipping into ditch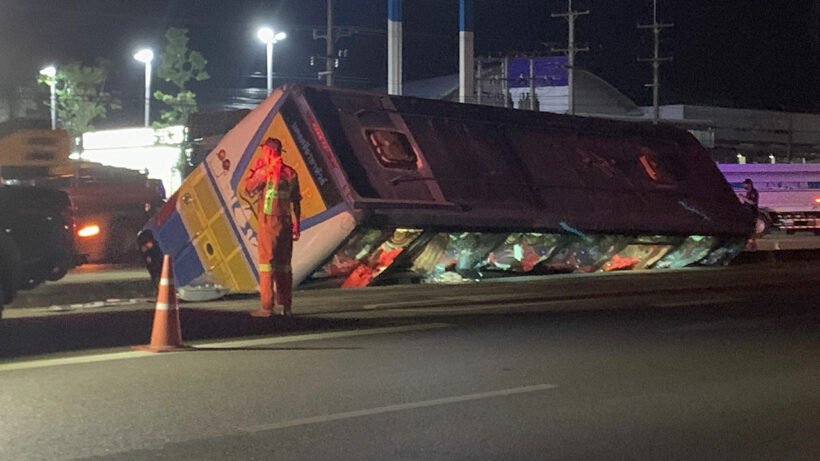 A tour bus accident has left 5 people injured after flipping into a ditch on a highway leading to Nakhon Si Thammarat. The injuries were reportedly minor in severity with all 27 passengers and 2 crew members exiting the bus safely.
The bus crashed in the area of Prachuap Khiri Khan as a bicyclist reportedly cut in front to cross the street. The 68 year old bus driver said he swerved to avoid hitting the bicycle and crashed into a median ditch. The bus also took out 2 power poles causing around 200,000 baht in total damages.
SOURCE: Bangkok Post
Keep in contact with The Thaiger by following our
Facebook page
.