South
Islamic anti-vaxxers in the south causing measles outbreak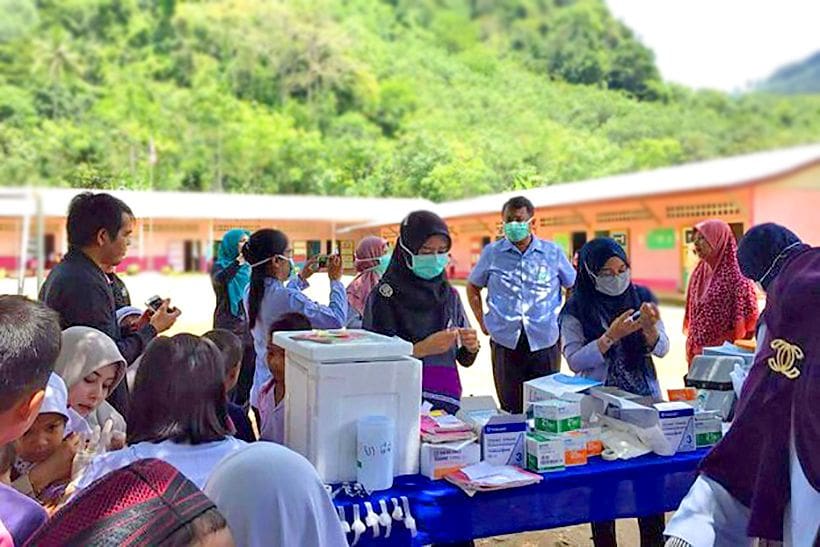 by Pratch Rujivanrom
Anti-vaxxers in Thailand's deep south are causing widespread discomfort and even death with a current measles outbreak sweeping through the three southern-most provinces. Vaccine denial is common in some Muslim communities and has contributed to the deaths of at least six patients, including children, over the past three months.
Though vaccines are proven to prevent diseases – they've been particularly effective in preventing measles – the Department of Disease Control (DDC) is worried that a measles epidemic is quickly spreading in the three southernmost provinces of Yala, Pattani and Narathiwat – due to a large proportion of the residents rejecting immunisation for their children for religious reasons.

Yala province alone has registered nearly 500 measles infections since the disease began spreading in June, according to the Yala Provincial Public Health Office. So far there have been six deaths in the province, and the infection rate has rapidly risen since September.

"The main cause of the mass outbreak of measles in the far South is the large number of Muslims who are refusing to take the vaccine," said Vaccine Preventable Diseases Division director Dr Pornsak Yoocharoen.

"They have been incorrectly taught that these vaccines are haram, forbidden for Muslims to use or consume. Parents wrongly believe it would be against Islamic teaching to allow their children to be immunised by taking the vaccine."

"The high proportion of vaccine denial among the population group has reduced the immunisation coverage down to 30-40 per cent in some areas, which highly increases the risk for mass infections of vaccine preventable diseases in that area," Pornsak said.

The refusals continue, "even though the Sheikhul Islam Office has already told the Muslim communities in Thailand that the use of vaccines is not against the Islamic teaching", he said.

Sheikhul Islam Office secretary Sutham Boonmalert directly addressed the issue last week, saying that though some vaccines contain ingredients derived from pigs, which are forbidden for Muslims, it was more important for a good Muslim to remain in good physical health at all times.

Therefore, until alternative vaccines that do not contain haram ingredients are invented, Muslims may use vaccines without having to worry that they are violating the Islamic doctrine, Sutham stated.

Pornsak said the main problem is that many Muslims in the far South remain sceptical about the official clarification and advice from authorities. They are unconvinced and instead believe in the inaccurate teachings of their local Dato (Islamic teacher), who preaches against vaccination.

"We have been trying to promote childhood immunisation in the three Southernmost provinces for many years, but these efforts are not very fruitful," he said.

"This is because since the southern insurgency was ignited a decade ago, officers have found it harder to work with local communities due to the lack of trust among local Muslims and the insecure situation for the officers."

Moreover, he said some side-effects of vaccination, which may cause mild fever in children, also caused their parents to fear harm to their children's health from vaccines.

He estimated that due to the severity of vaccine denial in the far South, the overall vaccine coverage in Yala, Pattani, and Narathiwat was as low as 50 per cent, well below the medically endorsed rate of over 80 per cent, and too low to create mutual immunity to diseases among the population group.

He added that the lower than average vaccination coverage in the far South also raised the risks for a major outbreak of other vaccine preventable diseases, such as diphtheria, rubella and pertussis.

Measles is a highly infectious disease and can be fatal in children. Vaccinating a child age between nine months and two years old is a proven and effective prevention.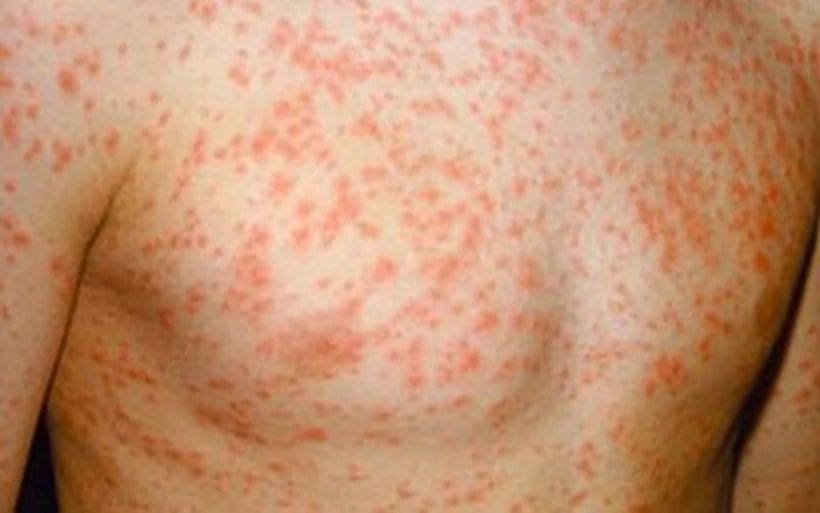 SOURCE: The Nation