Calls to restrict foreign property purchases in Bangkok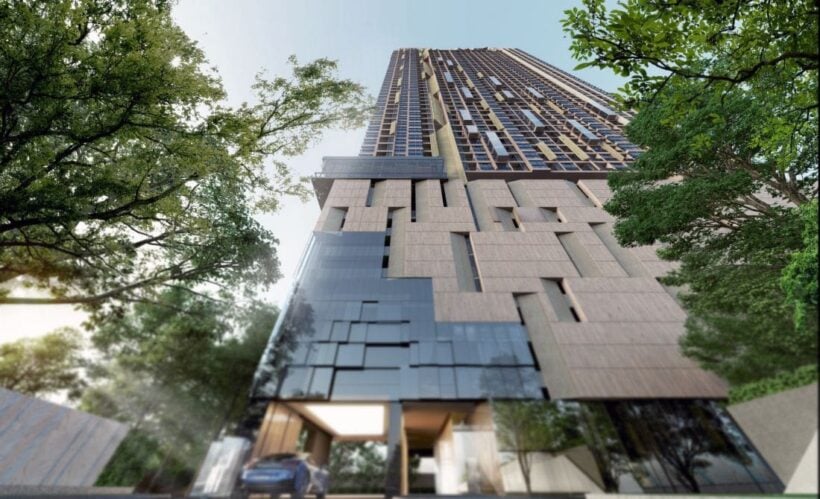 Dr. Sopon Pornchockchai, the President of the Thailand Agency for Real Estate Affairs, is calling for controls to restrict foreign property buyers.
Thailandproperty.news is reporting than he is justifying his comments saying the growth in income of Thais is slower than the property price rises being pushed up by high foreign demand.
"Some measures should be adopted, such as higher stamp duty for foreigners," he said.
The article says that this is the first time an industry figure has spoken out about the need to restrict or reduce the amount of foreign investment in the Bangkok property market. Dr. Sopom says he believes that foreign buyers account for around 20 percent of all Bangkok property purchases.
He noted that Chinese purchases account for about 80 percent of foreign buyers.
Read the original story HERE.

Find more property for sale and rent across Thailand at Thaiger Property, powered by FazWaz. You can even list your property for free.

Public hearings now on for Thais to discuss the new same-sex marriage bill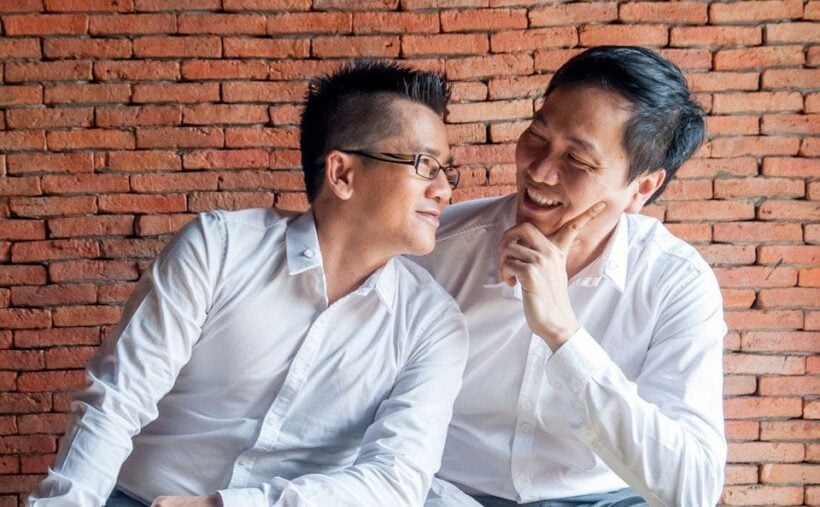 PHOTO: BK Magazine
The Thai Justice Ministry has kicked off public hearings on the proposed same-sex marriage bill that is scheduled to be submitted to the cabinet this month. So far the online survey has had no direct objections.
The public hearings were officially opened to at the Miracle Grand Convention Hotel today in Bangkok. The Justice Vice Minister Pongsatorn Sajjacholapan was there to sanction the hearings and give them the credibility of the Cabinet and the government as they start, first in Bangkok and then around the regions.
He says the Bill will legalise the unions of gays, lesbians, transgender and bisexual citizens.
A law lecturer from Chulalongkorn University, Vitit Muntabhoen, says in the Bangkok Post, that around 30 countries around the world have now legislated for same-sex marriages with other countries having 'bridge' legislation or other legal recognition of GLBTI relationships, including civil unions.
As well as the current Bangkok hearing, the Rights and Liberties Protection Department are poised to hold additional hearings in Chiang Mai, Ayutthaya, Songkhla and Khon Kaen.
The Bill is then due to be submitted, along with findings from the online survey and public hearings, to the Thai cabinet before the end of November. Notably, the proposed Bill does not include issues relating to taxation, child adoption or social welfare at this stage.
Thai nationals are invited to share their opinion HERE.
Bangkok maths tutor killer admits to crime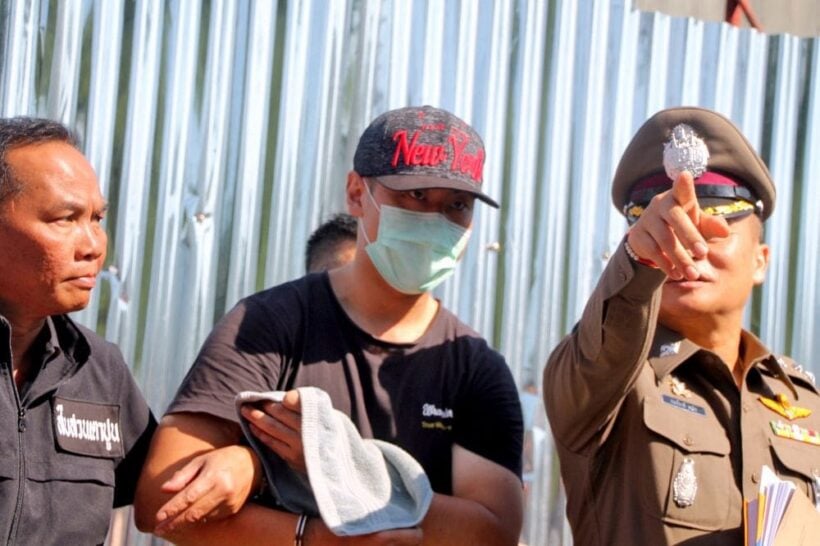 by Kornkamon Aksorndech
The prime suspect in the murder of a young mathematics tutor has told Bangkok police that he killed his victim out of jealousy and anger.
Metropolitan Police say he reportedly met with the victim, 27 year old Natthawat Piansakul, who was dating his former girlfriend, to tell him to "stay away from the woman" but claimed he was "rebuffed rudely."
30 year old Surasit Chanwongsakul was brought to perform a crime re-enactment this morning and told the media he would like to apologise to the victim's mother for killing her son.
Surasit was arrested at 4am on Sunday just hours after the body of Natthawat was found with a single gunshot to the head under a broken-down taxi Surasit had purchased and parked on Soi Prachacheun 4 in Bang Sue district.
He has been charged with premeditated murder, having a gun and ammunition in his possession without permission, carrying the weapon to a public place without a sound reason, firing the gun in public place and hiding a dead body to conceal the cause of death.
Surasit didn't know the victim personally but was aware Natthawat was dating his 26 year old ex-girlfriend Sasikan Khantapthai.
Sursait and Sasikan broke up with him more than a month ago.
The suspect allegedly lured the tutor to a meeting in the parking lot of a mall on November 8. An argument broke out inside Surasit's car and he shot Natthawat when he tried to get out of vehicle.
Surasit, who claimed to carry a gun on a regular basis, insisted he acted on impulse, although he admitted to having told Sasikan that whoever she became involved with next must be careful but said this was an empty threat.
Police say Surasit hid the body under the taxi, as he planned to move the body elsewhere in another car late Saturday evening, but a construction worker noticed the corpse and alerted police.
The suspect is appearing in court this afternoon. Police plan to oppose bail due to the violent nature of the crime.

STORY: The Nation
Weakness in the BKK condo market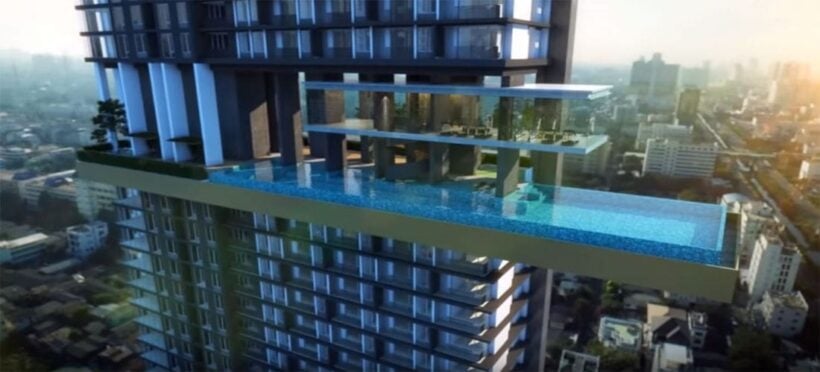 PHOTO: Nara 9 – www.nara9.net
Property consultants, Edmund Tie & Company – South East Asia – report that the new condo supply for 2019 is 'unlikely to increase' and that sales rates are disappointing in Q3.
Their report says that the take-up rate of newly launched condominium projects in Q3 in Bangkok's CBD dropped from last year's 58% to only 31%, year on year. This is even lower than the performance in Q2 which was 46%.
Developers are acknowledging that there is a weaker demand for residential units and a significant drop in overall supply.
The three highest performing condo sale segments were the 'luxury segment', followed by the 'super luxury' and 'Grade A' segments.
The average price for condos has remained flat for Q3, compared to Q2 – around 330,000 baht per square metre – but this is still a 32% increase when compared to the same quarter in 2017, according to the report.
But Edmund Tie report that the figures are just a minor 'blip' following big rises in demand and sales over the past three years. They report that the new condominium supply in the CBD during Q3 was 1,636 units, rising from 852 in Q2, 2018 – a 92% increase in new units hitting the market.
For the office sector, their report says that rents will continue to increase gradually in the final quarter of this year and into 2019, driven by limited supply.
"There will be an increased demand for office condos in Bangkok."
They say office developers remain focused on providing open-plan office space close to public transport nodes.