Cabinet supports bid for southern 'Nora' dance to be included in UNESCO heritage list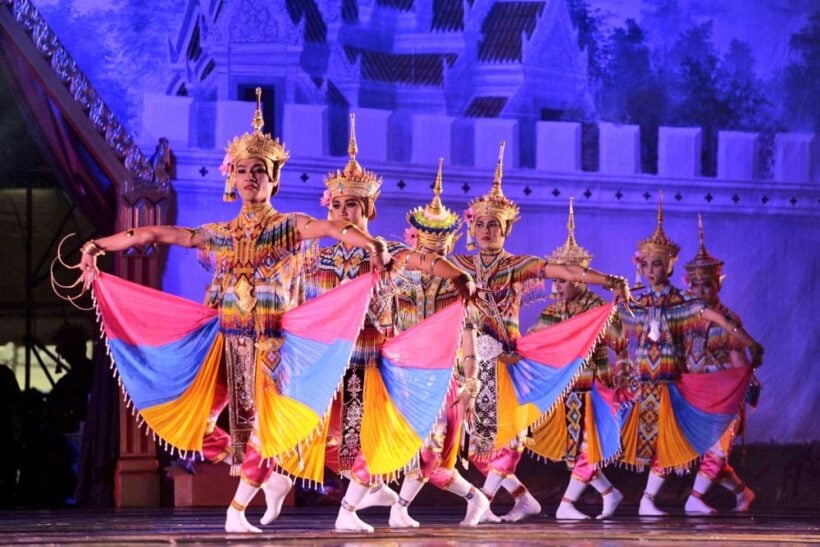 "The Thai government will nominate Nora at UNESCO's upcoming meeting.
"Nora, a southern traditional dance, has been given the nod to seek a place on UNESCO Intangible Cultural Heritage representatives list.The Culture Ministry has been striving to preserve the unique Thai dance after 'Khon', the masked dance drama, was registered on the Intangible Cultural Heritage of Humanity list at a UNESCO meeting in Mauritius last year. It was the first time Thailand was represented on the heritage list.
Thailand started applying for intangible cultural heritage listings after the country ratified the Convention for the Safeguarding of the Intangible Cultural Heritage on June 10, 2016.
Following Khon's success, Thailand has already sought listing for Nuad Thai – a traditional Thai massage. If the massage is accepted, it will be registered later this year.

"The Thai government will nominate Nora at UNESCO's upcoming meeting in Bogota, Colombia, from December 9-14. If Nora makes the grade, the registration process will take place in 2020," Culture Minister Vira Rojpojchanarat said.

Vira said Nora is a colourful dance performed by skilful dancers dressed up in gorgeous costumes and accompanied by rhythmic music. Nora dancers wear lively and colourful costumes and they keep unique long nails, all reflecting the delicate art and craftsmanship, he said.

Like khon, Nora dancers also have a tradition of performing a "Wai Khru", or ritual ceremony, to pay homage to the god of dance.

Thailand has 387 Nora troupes of which more than 70 per cent (278 troupes) are from the South.

It's a unique dance and popular in southern Thailand, which is passed on from generation to generation. Many youngsters are now studying Nora in schools.

"The listing of Nora will promote this art form and the knowledge can be shared with the world as a heritage of humanity," Vira explained.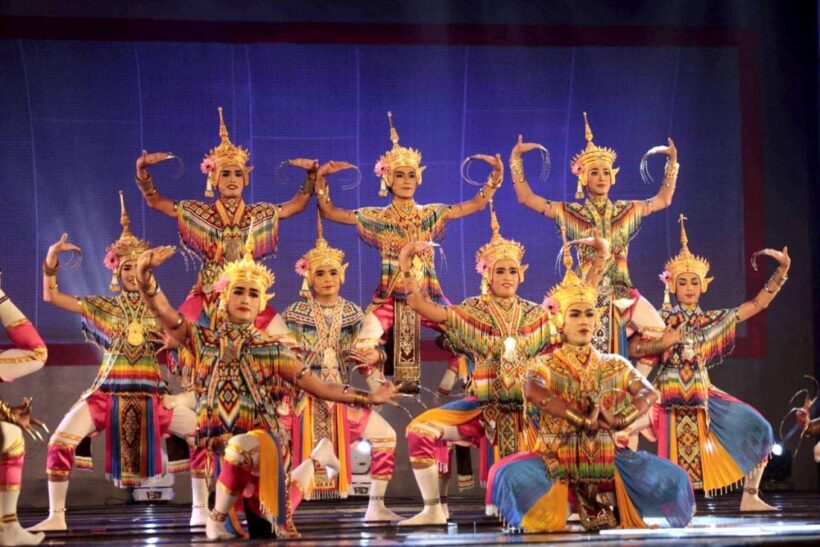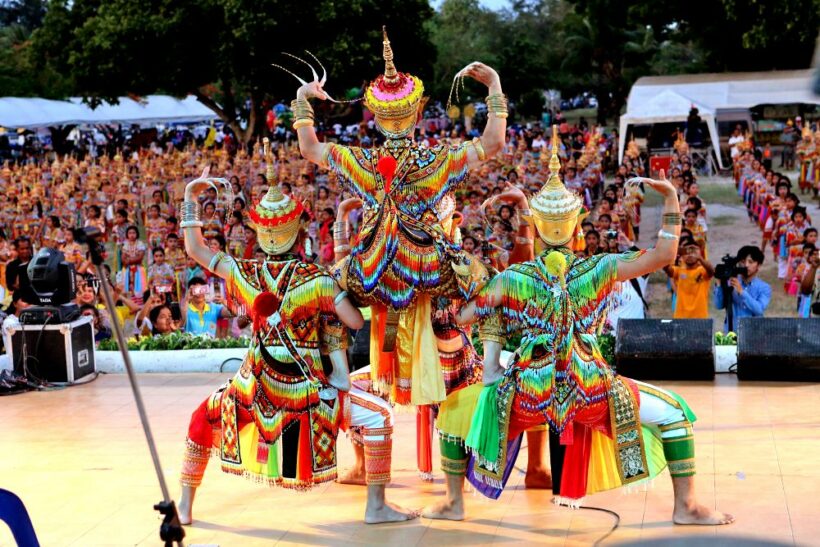 SOURCE: The Nation


Find local events and browse venues in Thailand with Thaiger Events, or post your own today.

Read more headlines, reports & breaking news in South Thailand. Or catch up on your Thailand news.
BTS launch their new album on April 12, appear on Saturday Night Live the next day. Why this matters.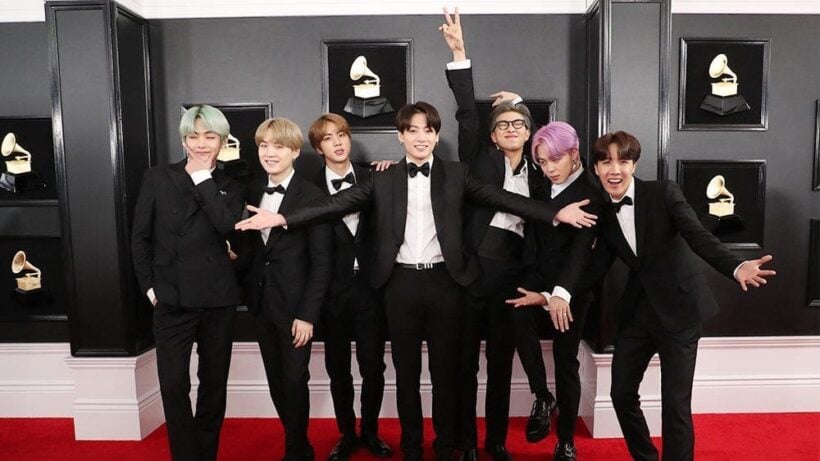 The music business is about to have another one of those seismic shifts in the next month as the power of the music business continues to dribble away from western record company influences to a more democratic, social media-driven, business model.
In the past two years, mainly, a small South Korean production house has re-tooled the massive world music business (and it is, first and foremost a 'business') with one product.
Bangtan Sonyeondan, better know around the world simply as BTS.
The seven members of the K-Pop phenomenon (and the word phenomenon is aptly applied in this case) actually debuted in 2013 after forming originally in 2011, but they're hardly an overnight success with real struggles threatening their success along the way. The BTS that writes, produces and performs in 2019 is a slick, highly professional performance and business unit that has, mostly by design, completely rejigged the fatally-wounded 'old' music business model. From a try-hard hip hop band to world-class music artists is a fascinating journey in the annals of the modern music business.
Also consider they've done this singing, mostly, in Korean.
Whilst the record companies continue to roll out the 'oldies' with another Greatest Hits compilation, or interpret their 70s and 80s heroes on the big screen (another guarantee to boost flagging music sales and downloads), there is some light at the end of the music tunnel which gives us hope of some great tunes ahead.
From first impressions the septet of BTS are just another fresh-faced boyband with catchy hooks, hair tosses and screaming fans – we've seen it all before, right? Except that they're South Korean in a white-washed music world.
But behind the facade is some raw talent, a highly skilled back-room and the use of social media as a jack-hammer, not just a tool. After charting two of their albums at #1 in the Billboard Hot 200 last year, a first for a Korean band, appearances on the American Music Awards, the Grammies, Ellen, all the popular Tonight Shows, the front cover of TIME and a series of sell-out concerts around the US, the seven young men are about to take the next big step, and it will be big.
Days after BTS announcing their forthcoming Map of the Soul: Persona album coming April 12, they also announced they are appearing on SNL, Saturday Night Live, (NOT Donald Trump's favorite TV show) the day after.
Saturday Night Live announced that BTS will make their musical debut with Emma Stone, a self-declared K-pop fan, on the April 13 episode.
SNL is a highly coveted stage for any performer and has the ability to bring an artist to new heights of their career. A pre-fame Adele performing in a 2008 episode went on to the highest-rated episode in 14 years and sent her 19 album to new highs on the charts.
BTS, although still in their early to mid-20s, are already seasoned live and television performers. There would be more BTS live YouTube clips on the net than any other performer, period. They know the performance craft and how to play an audience. The sales of their music speaks for itself, their YouTube click numbers are astonishing. Type 'BTS' into Google and you get 490,000,000 results!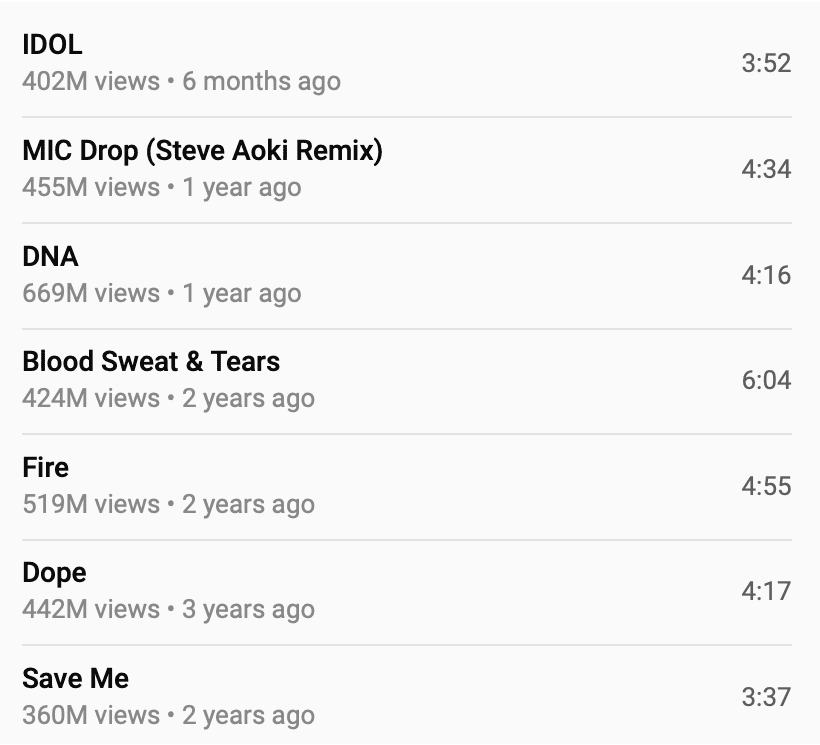 And that's part of the magic formula that separates them from just about every previous band. Whilst using social media is nothing new, BTS has amassed an enormous world-wide audience of music downloaders, ticket and merchandise buyers and sheer screaming hordes beyond anything previously attainable. And there's a lot more to come as the fan base spreads out of Asia into the rest of the world.
Of course it's easy to say the band came along at the right time, given the rise and rise in social media's impact on our lives. But they've been first band to really harness the power in ways most other bands never even thought about.
Their fanbase is called 'Army', an appropriate name given the onslaught on music fandom around the globe. That the enormous fanbase started in Asia and is spreading westward is something we've not seen before.
BTS also deliver a different message aimed squarely at their peers and not with the same gloss and sheen of most other K-Pop. It's sometimes raw, always relevant, reflecting their own battles and scars as young people growing up in a complex world. They cry, they share their fears, they argue on their videos, they're humble – it's very different.
The BTS-on-SNL program will be, easily, the biggest audience the show will EVER have, not by a little, by a LOT. That's quite an easy prediction given BTS's chart history, their YouTube viewer numbers, their growing appeal and the sell-out concerts, around the world.
For a crash course in BTS, check out this video (below). There are also thousands, yes thousands, of other videos apart from their award-winning music videos as well. Such is the power of Army, the power of social media, the power of good music well performed, and the hope that cream always, eventually, rises to the top.
The Saturday Night Live episode airs in the US on April 13.
Another Yong bites the dust – K-Pop in crisis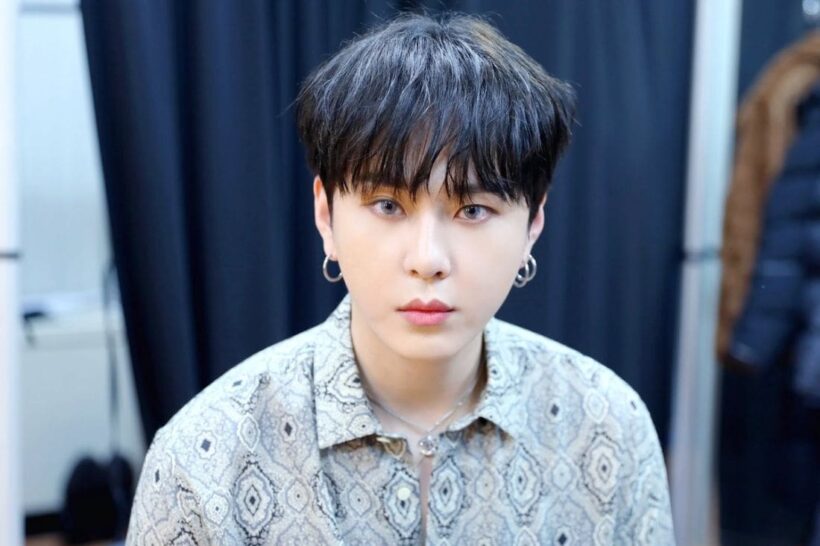 Another K-pop star has been forced to quit their band after admitting he watched sex videos received from another idol. 29 year old Yong Jun-hyung is the third singer to be engulfed in the scandal sweeping South Korea's squeaky clean music industry.
The member of boy band Highlight, formerly known as B2ST, admitted that he watched a video of singer Jung Joon-young having sex with women taken without their consent.
30 year old Jung was questioned by police after admitting he shared the footage with other men, including mega K-pop star Seungri, who is also embroiled in a sex-for-investment criminal investigation.
Both Seungri, a member of boy band BigBang, and Jung, have announced their retirement from show business earlier this week.
Yong "has watched the footage and had an inappropriate conversation with another artist," the singer's agency Around Us Entertainment said in a statement. They also announced that Yong will leave the band Highlight today.
South Korea has been battling a growing epidemic of so-called "molka", or spycam videos, mostly of women, secretly filmed by men.
As well as secretly filming women in schools, toilets and offices, "revenge porn", videos men take of themselves having sex with their exes or partners filmed without the women's consent, is believed to be equally widespread.
Yong, who has also worked as a record producer and actor, previously denied allegations that he had been involved in the ongoing K-pop sex scandal.
Thousands of women protested in Seoul last year on several occasions against spycam and revenge porn videos, as part of the north Asian country's ongoing #MeToo movement.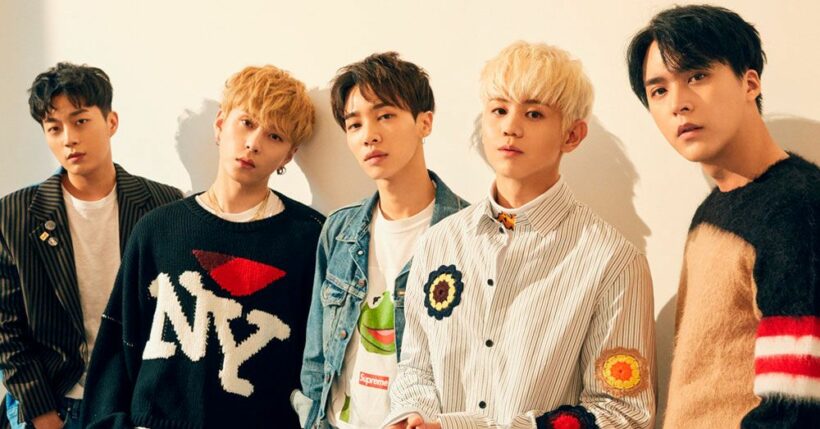 Highlight, formerly known as B2ST
Top 10 things to see in Phuket, on a budget (2019)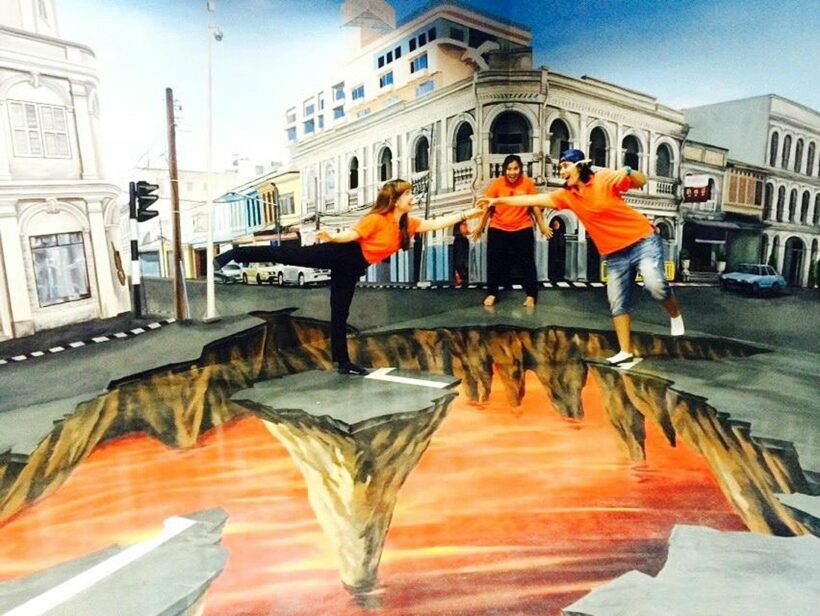 PHOTO: The Trick Eye Museum in Phuket Town
We can't all afford to stay in the lap of luxury in five star properties, and spend our Sunday's at extravagant hi-so brunches. Good luck to those who can! In Phuket you can have fantastic experiences that either cost you nothing or not much more.
Here is, in no particular order, our Top 10 things to see in Phuket on a budget….


Simon Cabaret/Simon Star/Aphrodite
Nothing like a big lady boy show! The ones in Phuket are family-friendly, world-standard presentations with astonishing costumes, sets and, mostly, appalling dancing – there's only so much you can do with a metre high headpiece and gaffer tape holding all your 'bits' in place. If you haven't been you MUST. Hard to not to enjoy yourself. Does it rival the big shows in Las Vegas? No. Is it worth the 1000 baht and a few hours on a humid night? Definitely.
At the end of the show you will get the opportunity to have your photo taken with the performers. Although they don't tell you before, you will be expected to pay for the pleasure. 100-200 baht is about the going rate. The three shows are in different parts of the island – the most famous Simon Cabaret in Patong which has been going for an astonishing 27 years without missing a beat.
OK, it's not 'cheap cheap' but it's worth every baht of your Phuket budget! Simon Cabaret. Aphrodite.



Trick Eye Museum

Right in the heart of Phuket Town and deserves your time. Bring a camera. You'll walk around various elaborate large interactive art and find you can pop yourself into the scene in a very clever way. Tickets start at 500 baht and you can spend an easy two hours or so. There's some car parking next door to the old Pearl Hotel otherwise go by taxi, plenty around that part of town. Popular with local and international schools for day trips too. The Trick Eye Museum will easily fit into your Phuket budget, no tricks!


Massage
Almost anywhere, anytime and something to fit into your Phuket budget. For less than 500 baht you're going to get to relax and indulge in one of Thailand's unique pleasures. In Patong you will hardly walk 10 metres without hearing the cry 'massage!?' But the better massages are out of tourist town, and usually much cheaper. Leaving out the more infamous massage available in less-reputable venues, there is usually a selection of different massages you can enjoy. If the sweet little Thai lady asks if you want it gentle or hard, be warned if you go for the 'hard' option you'll be screaming at times! The Thai massage can be quite firm and a challenge for the uninitiated, and those 'sweet' 5 foot Thai ladies will wind you up in knots, despite their petite stance. Start tame and go for a 1 hour foot massage. Read up more about massage and spa locations around Phuket HERE.



Upside Down House

Located on the ByPass Road in Samkong this is a curious wander around a house that's, well, upside down. Too many photos would spoil the fun but you'll fill an hour and snap off plenty of selfies in this attraction that will make you see the world from a whole different angle. Tickets for adults are 350 baht and children 190 baht. The Upside Down House won't turn your Phuket budget upside down


Any Temples

Of course you should visit a temple, or 'Wat'. Wat Chalong is largest complex of temples on the island. Buddhist temples have their own conventions and rules to read up about before you visit so you'll get the most out of your visit. Some of the temples have become distinctly commercial in recent years so best to try and find the ones that will give you the most authentic experience. Free unless you choose to make a donation.
THIS article about 'Things NOT to do' in Thailand will provide a bit of guidance for first time temple visitors. When it comes to budget tourism in Phuket you'll find nothing more fulfilling and low cost than visiting the island's magnificent temples.



Coral Island

So you've already come to a tropical island in Thailand. But many enjoy exploring the 30 or so other islands around Phuket. Some are a LONG way, some will have you travelling in a van for a a few hours before you even get on a boat. Others are really close, like Coral Island, just off the coast of Chalong. There are plenty of organised tours to Coral island and, depending on your tour and the beach you end up on, you'll have a great day or an awful day battling crowds you probably thought you'd be getting away from.
Coral Island has become really popular in the past five years so be prepared your tropical island getaway experience with a few others as well. We don't recommend any particular tour company but here's a start for you HERE something for all Phuket budgets. (In the website it says Coral Island is '10 kilometres south of Phuket'. It's not. It's only a kilometre or so of the shore from Chalong)



Khao Rang

A mid-island diversion from the history of Phuket Town and shopping at Central Festival, Khao Rang (also known as Rang Hill) is a popular viewpoint hangout for locals. It is located on the north side of Phuket Town and has stunning views over island. There are a number of restaurants and bars located on the hill offering local dishes and their most famous specialty is ice coffees.
The most popular at Khao Rang Breeze Restaurant and Tunk Ka expect to pay slightly above local prices for food and beverages. They call it a hill, but it's actually only 150 metres high which is not so tall at all, however the views are amazing from the viewpoint even at the low height and the landscaped gardens are beautiful under foot. Be careful of the monkeys up there who come out around sunset to forage for food… and iPhones! We're sure a visit here will fit into any Phuket budget.




Spend the Day at the Beach

It's one of the highlights of coming to Phuket, so go and get some sand between your toes. There are busy beaches and you'll also find almost totally deserted beached. At just 100 baht for a subbed, including the beach crew who sweep away your sand from your chair, it's a steal (on the major tourist beaches).
The Andaman Sea has crystal clear water during high season (December through May) however during the green season (June through November) the ocean is rough and it is not recommended to swim on the West Coast. With restrictions being enforced with the number of chairs allowed on the beach, and in certain zones, it can be fun trying to secure one later in the day.
Layan, Kamala, Surin and Patong Beaches are all zoned for chairs. Also note that at Patong Beach there are dedicated smoking zones too so if you are going to indulge you must do it in the smoking zones otherwise large fines could be imposed.

Catch the latest movie at the cinema
Especially great on a wet day in Phuket or if you need to take a load off from all the shopping at Central Festival or Jungceylon going to the cinema is well priced and features all the latest movies, including in English or with English sub-titles. Starting at just 140 baht a ticket (on selected days) for a standard seat through to 350 baht for a lazy boy style chair, right up to 900 baht for first class (totally worth the money) it's a cheap way to spend a couple of hours.
First Class in Phuket is comparable to a standard ticket in most Western countries, the doors open one hour before and you can have refreshments and a light snack before heading in, included in the price. Waiters bring in "complimentary popcorn, soft drinks" as well as a blanket for your viewing pleasure and the lazy boy seats go almost flat so you can enjoy the movie in comfort.
Thailand is very traditional, and respectful to the Royal Family, so before any movie they play the King's Anthem. All patrons stop munching, stand up and pay their respects.



Bang Wad Dam

Located in the middle of the island, South to North and East to West, the Bang Wad Dam in Kathu is a water reservoir that services much of Phuket. It has a 6km circle road around it and is shaded from the sun by lush trees and fauna. It is incredibly popular with the locals and expats who are getting in their daily exercise. There is (usually) minimal traffic and, if you don't mind the odd snake and creepy crawly, a perfect spot to to pound the pavements or ride your bike or motorbike.
If your up early on a Sunday morning there are regular runs/walks as well as charity events to participate in. It is also recommended to run/walk all in the same direction – if you don't know which way you soon will! Buy a fresh coconut or cold drink on your way round and support the local community.