SATURDAY MORNING NEWS BRIEFING – All your local news in 3 minutes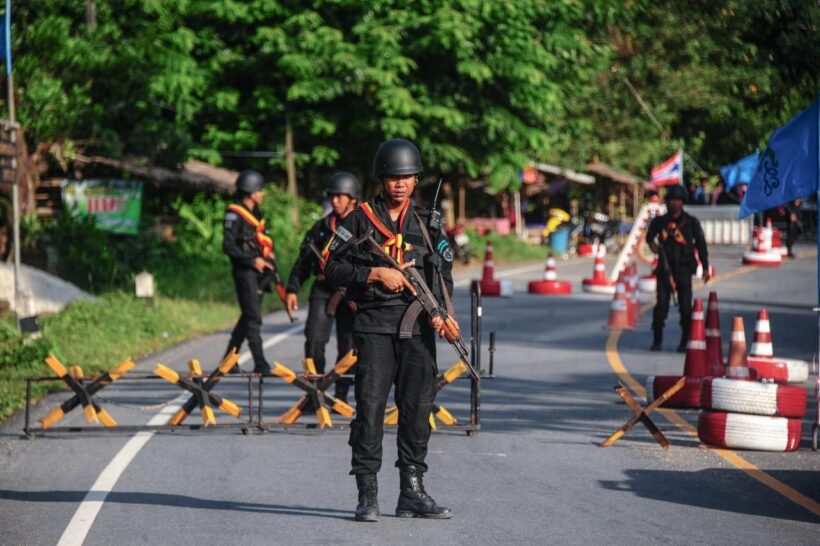 Welcome to your weekend. Was quite a bit of rain around the island last night and more is forecast today. But, as usual, still plenty of sunshine. Let's see what stories are making headlines today…
Woman found floating off Koh Phi Phi identified
Police on Koh Phi Phi say that the body of a woman found floating off Lo Dalum Bay on Wednesday is a New Zealand tourist. Police say that she was travelling with a tour group but decided to leave the tour and organised the rest of her stay on Phi Phi herself. The tour group contacted police after they read reports of the missing woman and were able to identify her from her tattoos. A Burmese worker discovered her floating off Koh Phi Phi on Wednesday. Police believe she had been dead for up to six hours when she was found. The investigation continues.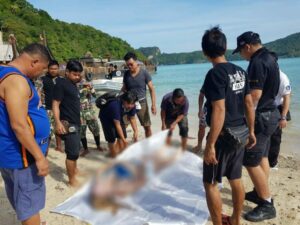 Arrest of five suspected southern militants
Security forces in Pattani yesterday announced the arrest of a gang of five suspected southern militants blamed for a string of deadly gun attacks in Pattani dating back to the year 2010.
Speaking at a press conference held in Pattani, the commander of the Pattani provincial police, says the five suspected militants normally met at tea shops to plot their attacks and then used mosques as a safe house.
He then pleaded for understanding from Muslim people in the province about the need of security forces to search some of the mosques.
The five suspects were blamed for six violent incidents as follows:
The shooting to death of Mr Apichart sae Chua and the torching of his body on March 9, 2010 at a grocery on Yarang road, Muang district;
The fatal shooting of Mr Veera Panthon, a lecturer at Pattani Technical College, in front of a laundry shop on Charoenpradit road in Muang district;
The fatal shooting of Pisut Ngernpot, a retired police officer, at the La-nga cemetery in Muang district on October 25, 2010;
The shooting to death of Mr Wichet Boonchai, a security guard, on April 7, 2011, near his lodging in Muang district;
The shooting of Pol Cpt Chote and the seizure of his pistol at a pier in Muang district on April 3, 2012; and
The fatal shooting of Mr Wichit Ratapaiboon as he was jogging on Charoenpradit road in Muang district on November 5, 2011.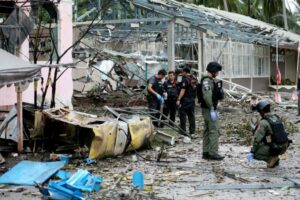 PM 'unfazed' by drooping popularity
PM General Prayut Chan-o-cha says he's unfazed by a state-conducted survey that shows the junta government's popularity had hit a three-year-low.
Rising unemployment, falling agricultural prices and increasing living costs were cited as the reasons for change in public sentiment towards the junta government in the survey. Meanwhile, politicians continue to urge Prayut to come clean on his future plans after he said recently that he was now a politician and that he did not rule out the possibility of becoming an "outside" PM after the next election. His reference to an outside Prime Minister is when a newly elected parliament couldn't decide on a PM and would call in an unelected PM to take the role.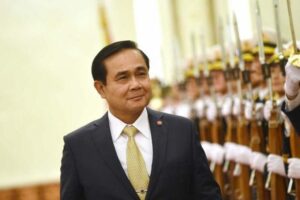 Gourmet Vertigo – Dinner 50 metres above Bangkok
A vertigo-enducing experience of a lifetime, the "Dinner in the Sky Thailand", has officially taken off high above the streets of Bangkok.
Operated in 45 countries, this global phenomenon features a high-altitude dinner table hoisted 50 metres above the ground where 22 guests are seated securely and enjoy a four-course gourmet dinner. The table, guests, chefs and food is lifted for an hour long dining experience by a 200-tonne European telescopic boom crane. Dinner in The Sky will run in Bangkok until the end of February.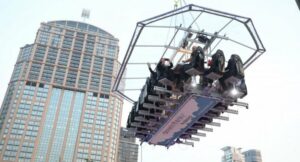 Yingluck's pics confirmed
The government has instructed police to track down and arrest fugitive former prime minister Yingluck Shinawatra so she can be brought back to Thailand to face justice… this from the deputy national police chief. He told reporters that the police were still hopeful they would succeed in seeing Yingluck brought home and prosecuted. Thai police had asked Interpol for up-to-date information before the New Year but were still awaiting a reply. Police yesterday confirmed the authenticity of Yingluck's photo taken with a Thai tourist in London although they weren't sure the picture had been taken recently.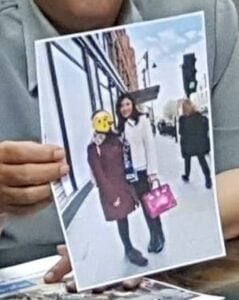 Phuket's tourist arrivals surge, hotel occupancy high
Official figures have been crunched showing that in 2017 the island's airport posted 11.3% year-on-year growth to reach an estimated 8.4 million incoming passengers. This was mainly driven by a 20% surge in Mainland Chinese travellers to the island and a rising number visitors during low season of 11.2% compared to the same period in 2016.
Another key trend is that 54% of Chinese and 55% of Australian tourist arrivals for last year were during the May – October low season. Hotel occupancy rates were also the highest in 2017 although there has been a slight fall of the average room rate paid by tourists.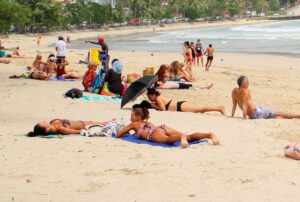 Japanese diver dies off Similans
Police are still questioning people over a diving incident at Koh Similan on Thursday. 37 year old Yoshida Saori from Japan was scuba diving alone near Koh Tachai. According to witnesses, she jumped from the boat when a big wave pushed her underneath the hull. Her head hit the propellor resulting in deep wounds and damage. She was being rushed to Takuapa Hospital by speed boat but died during the journey back to shore.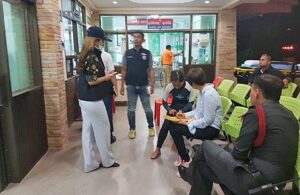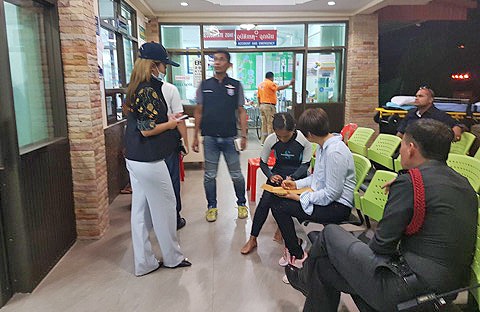 Police probe penis pigment procedure
Health officials turned up at the Lelux Hospital yesterday to investigate reports that it provides and advertises whitening services for male genitalia.
The hospital's marketing Director says he had already assured officials that laser treatments for male genitalia were safe. He admitted that health officials from the Nonthaburi Public Health Office had also asked about advertising the services but says the hospital didn't advertise the services, claiming that what has appeared on social media came from a post by a hospital staffer. (Yeah, I think that's called advertising.)
The Department of Health Services Support has decided to impose a 20,000-baht fine on the cosmetic surgery clinic in Nonthaburi for over-advertising its penis whitening service with the use of laser technology.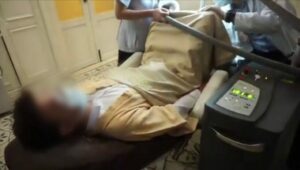 Keep in contact with The Thaiger by following our
Facebook page
.
Never miss out on future posts by
following The Thaiger
.
Thai PM: Do you know what will happen if I resign?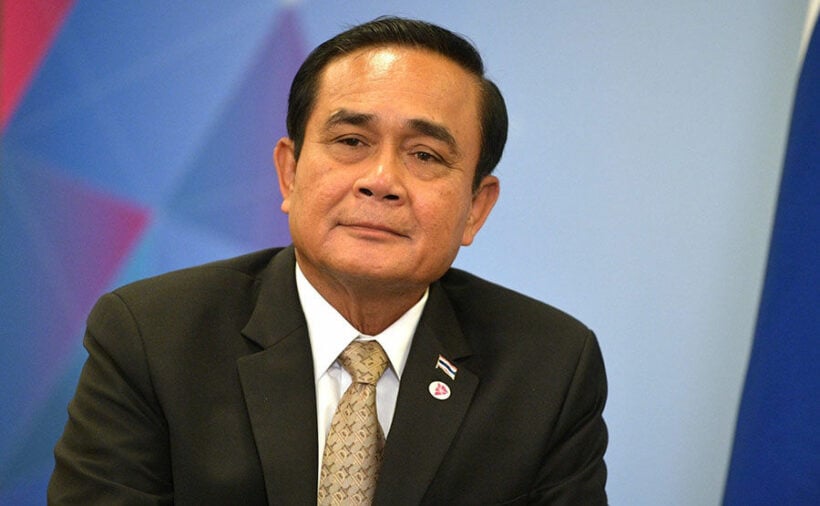 The Thai PM has asked opposition MPs if they know what will happen if he resigns – then proceeded to tell them. Speaking in Parliament yesterday, Prayut Chan-o-cha called on members of the opposition to clarify whether they want him to resign or to dissolve the House of Representatives.
Thai PBS World reports that his comment was in response to Pheu Thai MP Chulapant Amornvivat urging him to do the responsible thing and step down. The PM replied by asking if MPs knew what that would entail. He then went on to say that if he resigns, Cabinet will technically leave office, but be required to remain on in an acting capacity until there is a replacement Cabinet. He added that a new PM would be elected by Parliament, but the winning candidate would need half of MP and Senators' votes. He then pointed out that if he opts to dissolve the House of Representatives, all MPs lose their parliamentary status and a general election will be called.
Anti-government protests have been taking place since mid-July and show no sign of stopping. The primarily student-led movement is calling for the PM's resignation, the dissolution of Parliament, fresh elections, and a Charter (constitution) re-write, among other demands. So far, the PM has held fast despite growing calls for him to go.
SOURCE: Thai PBS World
Keep in contact with The Thaiger by following our
Facebook page
.
Never miss out on future posts by
following The Thaiger
.
Son of Sultan of Brunei dies at the age of 38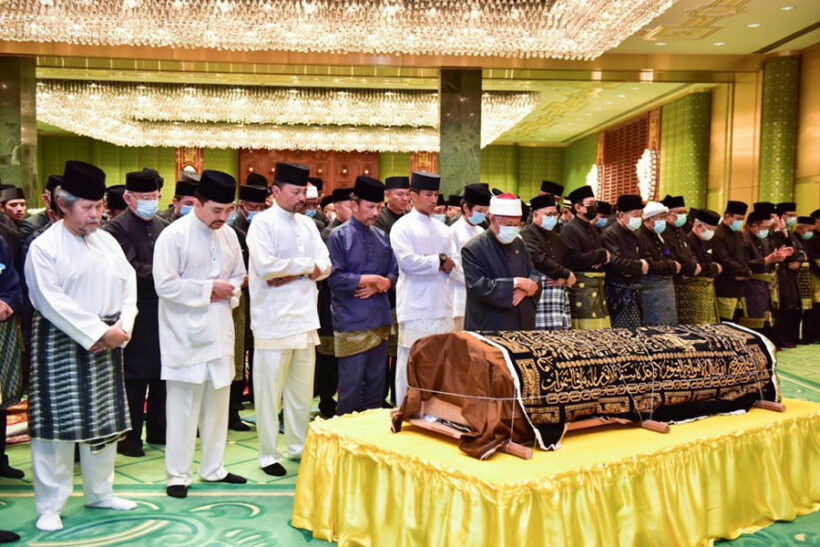 The son of the Sultan of Brunei has died at the age of 38, the government of Brunei has confirmed. Prince Azim, who was 4th in line to the throne, passed away on Saturday morning. While the cause of death has not been confirmed, his Wikipedia entry says he succumbed to a long illness.
CNN reports that the prince had made a name for himself as a Hollywood film producer, where he was known for hosting extravagant parties with celebrity guests that included Mariah Carey, Pamela Anderson, and Janet Jackson, among others. His success in film came despite international condemnation of his father's harsh rule in Brunei, where parts of Sharia law are in force and capital punishment involves death by stoning.
The nation of Brunei has entered a 7-day mourning period, with leaders from neighbouring countries expressing their condolences on the death of the prince. A statement from the Indonesian embassy in Brunei said Prince Azim, "will always be remembered fondly." The prime minister of Singapore, Lee Hsien Loong, described him as someone who was, "known for his kind and generous spirit, and for his dedication to charitable, educational, and youth causes."
SOURCE: CNN
Keep in contact with The Thaiger by following our
Facebook page
.
Never miss out on future posts by
following The Thaiger
.
Thanathorn, other former Future Forward Party officials, could face criminal charges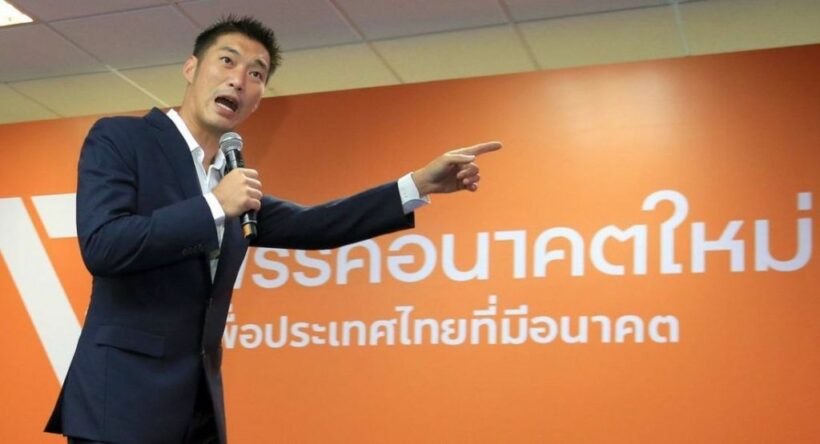 16 people from the dissolved Future Forward Party, including the former leader Thanathorn Juangroonruangkit, could face criminal charges pressed by the Election Commission for a large donation that exceeds the maximum allowed under the Political Parties Act.
The 191 million baht loan, which exceeds the limit of 10 million baht per donor per year, led the Constitutional Court to dissolve the Future Forward Party back in February. The Court also ordered the party's executive MPs be stripped of their parliamentary status and banned from politics for 10 years.
Thanathorn, who is accused of making the large donation to the party, could face a charge under Section 66 of the Political Parties Act which limits donations to 10 million baht per donor per year, a source told the Bangkok Post. If he's found guilty, Thanathorn could spend up to 5 years in prison and a fine of 100,000 baht. He could also be banned from political activity for another 5 years.
15 other former members of the Future Forward Party, including former secretary general Piyabutr Saengkanokkul and spokesperson Pannika Wanich, could face charges for dealing with funds from illegitimate sources, the source told the Bangkok Post. The violation holds a maximum penalty of 3 years in jail and a fine of 1 million baht.
The 191 million baht loan could also be seized and there has been talk that it could be given to the Political Party Development Fund.
The Future Forward Party had gained a large following, especially among young voters who were attracted to the progressive political policies. Thanathorn supports the recent pro-democracy movement which is calling on government and monarchy reform as well as a rewrite of the 2017 Constitution. Activists are also pushing PM Prayut Chan-o-cha to resign.
Thanathorn, also a staunch critic of Thailand's military, ran for prime minster against Prayut last year. Prayut, a former army general who led the 2014 military coup, beat Thanathorn with 500 to 244 parliament votes. Half of Prayut's votes came from senators who were appointed by the military junta National Council for Peace and Order, or NCPO.
SOURCE: Bangkok Post
Keep in contact with The Thaiger by following our
Facebook page
.
Never miss out on future posts by
following The Thaiger
.