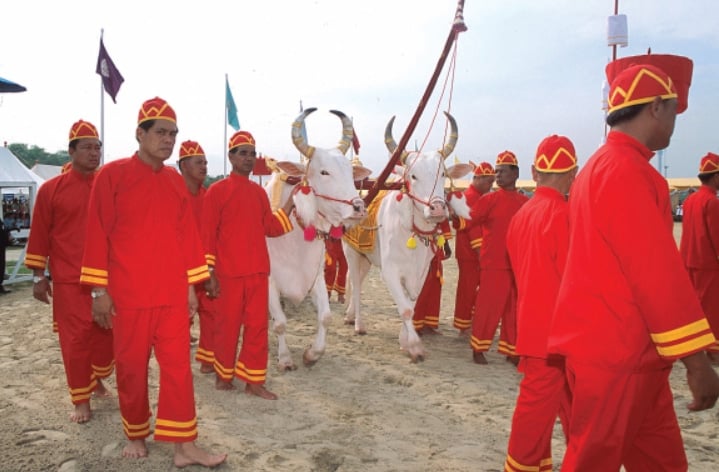 Thailand will have ample water and food this year and citizens will enjoy convenience in transportation according to the types of food preferred by the oxen involved in the annual Royal Ploughing Ceremony held on Monday morning.
His Majesty the King presided at the traditional rite that began at 8.29am at Sanam Luang.
Agriculture Ministry permanent secretary Lertviroj Kowatana, acting as Lord of the Plough, was given a choice of three pieces of cloth whose lengths were concealed.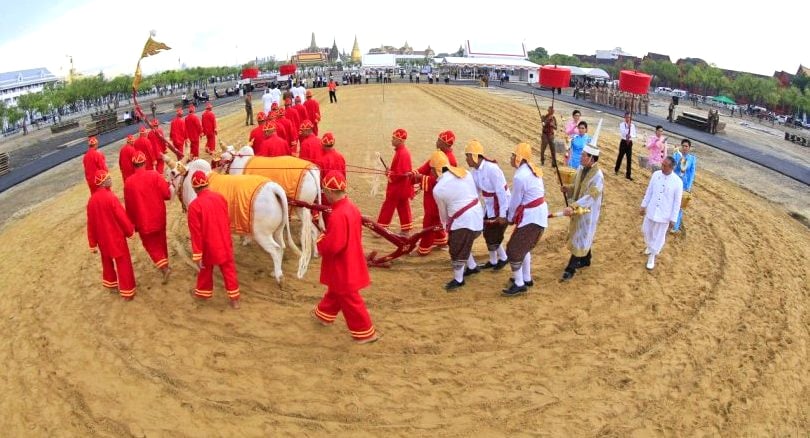 He drew the middle length, indicating there will be sufficient water for farming this year.
It was predicted that lowland paddy fields would have enough water and yield good crops, while those on higher ground would suffer some damage.
The oxen, offered seven types of food and drinks, chose water, grass and liquor.
These are interpreted to mean there will be enough farming water and ample food and that the transportation will be convenient, improved foreign trade and a prosperous economy.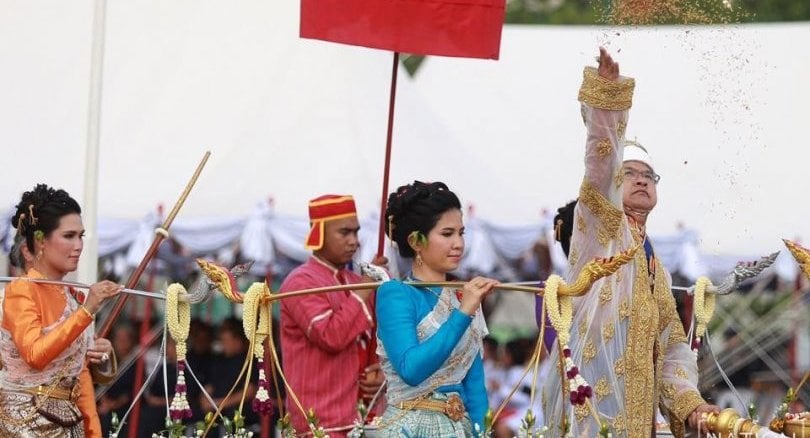 STORY: The Nation