Bangkok property trends continue to point upward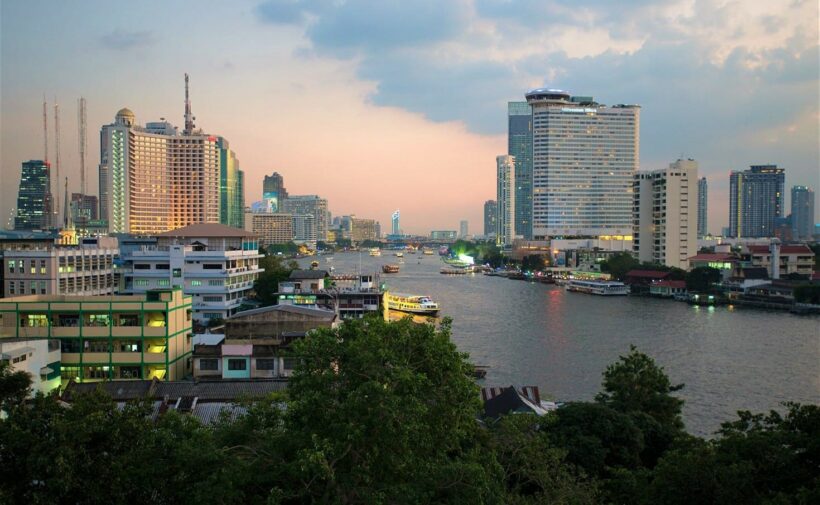 Bangkok's property market continues to show price growth with an eight-point increase in the DDproperty Property Index from 205 to 213 in the first quarter of 2018.
A strong opening for 2018, this growth is on the back of an improving economic outlook and an expected increase in Gross Domestic Product (GDP) this year to 4.2 percent (up 0.3 percent year on year), and in part due to the rising cost of developing projects in the popular but densely built-up areas in Bangkok.
The Index increased by 213 percent over the last three years, fuelled by escalating land prices, which are in turn dictating the type of projects being built. As a result, affordable residential projects are shifting to the city fringe and suburb areas, especially along the mass transit extension lines.
"The sophistication of Bangkok's property market is more apparent now than ever," said Mrs. Kamolpat Swaengkit, Country Manager for DDproperty.
"As values continue to move upwards, property's reputation as a valuable investment asset strengthens further. Developers are therefore taking note and it is no wonder that the year has welcomed joint ventures between local and foreign developers eyeing potential across the city. They have become a lot more selective on the kinds of projects they work on, with the focus on building the 'right' property for the location and ensuring it is suited to its target audience. We have seen a real shift in the market with this renewed attention to detail."
INFRASTRUCTURE IS KEY
The market has also been shaped by several external factors, with infrastructure being one of the most important and the ongoing development of the country's public transportation networks pivotal to future values.
"The government continues to inject investment into mass transit networks, opening up new corners of Bangkok and even further afield. I am sure we will continue to see a flurry of activity along these routes as investors plan to cash into the capital appreciation brought about by infrastructure growth. Nowhere is this more apparent than Chatuchak, a district that continues to lead the pack. Here our Index shows growth of 10 percent since the last quarter of 2017, and an eye-watering 80 percent over the last three years. The extension of the BTS Green Line is the primary catalyst for such rapid price appreciation," Mrs. Kamolpat explained.
Neighbouring Din Daeng, is also one to watch showing an impressive price increase of 39 percent over one year.
APPEAL OF VERTICAL LIVING
Supply has ramped up a few notches too. The DDproperty Property Index saw an 11 percent increase in the first quarter of 2018. Developers announced new project plans at the beginning of the year with condominiums making up 89 percent of this supply. This property class has become popular among developers due to better profit opportunities, as multiple units can be packed into one plot of land unlike landed houses.
Watthana remained the district with the highest supply volume for condos, accounting for 23 percent of all condo supply, followed by Klongtoey and Ratchathewi.
Meanwhile, Lat Prao and Prawet had the highest supply of townhouses and single-detached houses respectively in the first quarter of 2018.
"At the moment, buyers have considerable choice. Developers are trying to entice them to dig into their pockets by offering attractive promotions on their properties, which keeps the market moving forward. Coupled with the existing low interest rates and the potential for capital appreciation, we do not think that oversupply will be a concern going forward," Mrs. Kamolpat concluded.


Bangkok drug party busted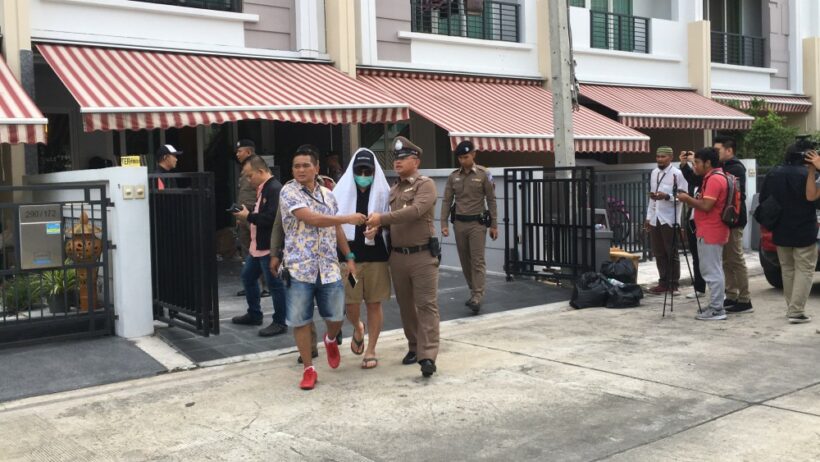 Bangkok police have called on the Office of the Narcotics Control Board to help find the source of the narcotics that the 28 suspects allegedly used at a party on Saturday, Wang Thong Lang deputy superintendent Pol Lt-Colonel Chaowarit Ngernchalard said on Sunday.
The suspects are in police custody for further interrogation and will be escorted to Criminal Court on Monday so police can apply for their first 12 day detention period, Chaowarit said. The 17 men and 11 women were rounded up at 5.30pm yesterday by 30 police team led by (guess who…) Maj-General Surachate Hakpan.
The suspects were found in a rented house with 177 ecstasy pills, 289 pills of a club drug known as Erimin 5 or Happy 5, about 250 grams of marijuana, 11.19 grams of ketamine powder and 13 bags of crystallised ketamine.
A 30 year old man, identified only as Teerapong, confessed that the house had been rented in his name and he often hosted drugs parties there. Police were acting on neighbours' complaints about noise and cars being parked outside their homes every weekend, deputy commissioner of the Tourist Police Bureau Pol Maj-General Surachate Hakpan, who led the raid, said. The house was rented for 25,000 baht per month since March.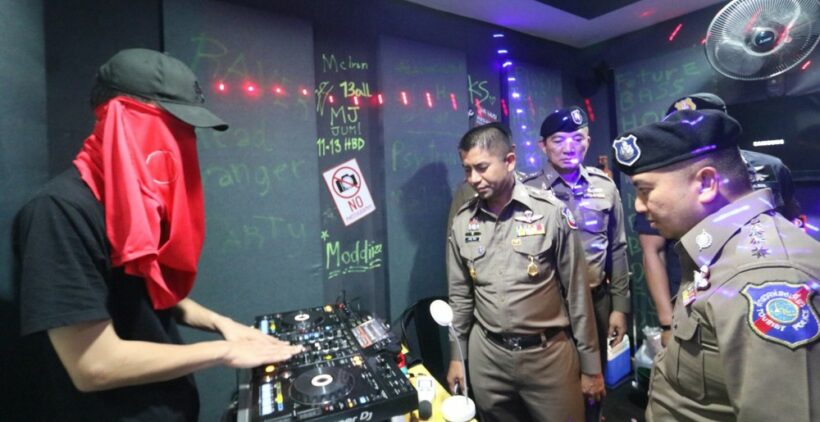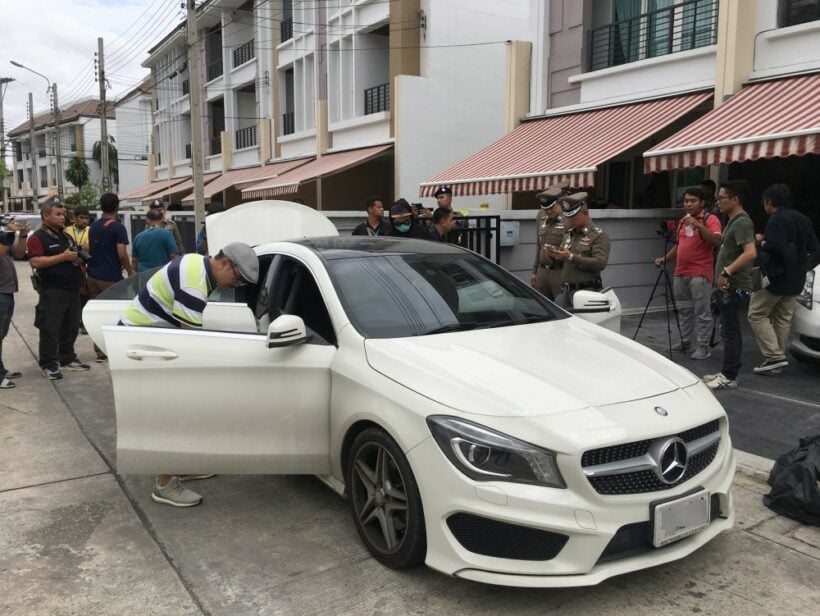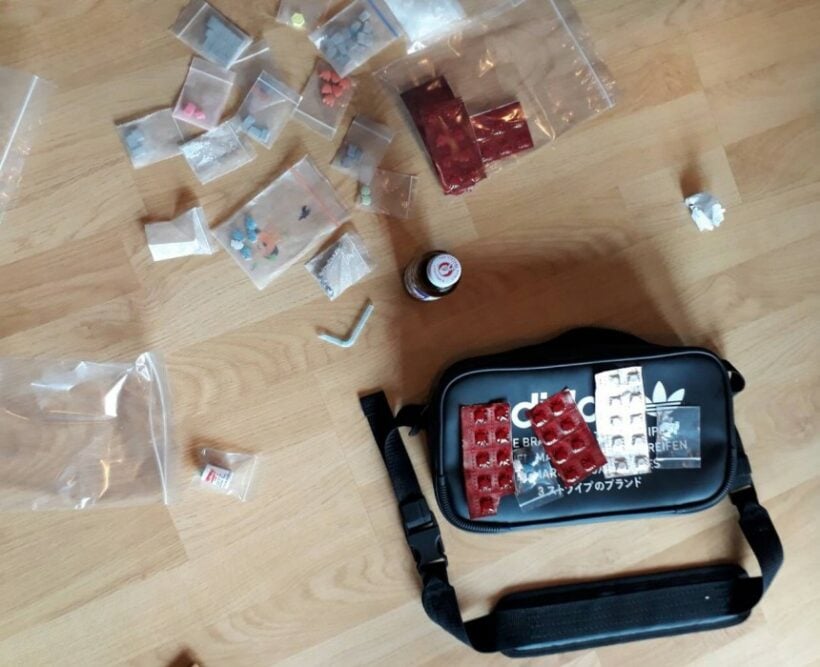 STORY: The Nation
Institute closed for seven days as police break up student gang brawls in BKK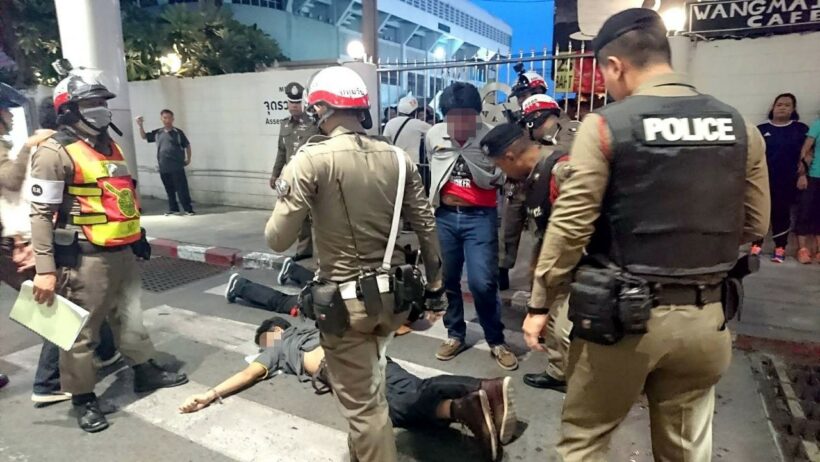 By Khanathit Srihirundaj
Bangkok police have held a meeting between representatives of Pathumwan and Uthenthawai colleges today. Yesterday students from their colleges fought on the skywalk near the National Stadium BTS station. Education Ministry officials attended the meeting to help find solutions to the issue of student brawls.
The meeting at Pathumwan Police Station was brokered by the deputy chief of the Metropolitan Police Bureau, Maj Gen Panurat Lakboon.
Pathumwan Institute of Technology has announced that it will remain closed for seven day and a police truck has been stationed at the entrance to prevent further violence.
Royal Thai Police deputy spokesman Col Krissana Patanacharoen said the latest incident took place at 6.45pm on Thursday when nine students – six Pathumwan students and three students from Uthenthawai – were apprehended along with two knives (one from each side) by 20 police officers. They were each fined 1,000 baht for carrying weapons and 5,000 baht for brawling in public.
Police have stepped up patrols to prevent fights between the adjacent institutions near Siam Square.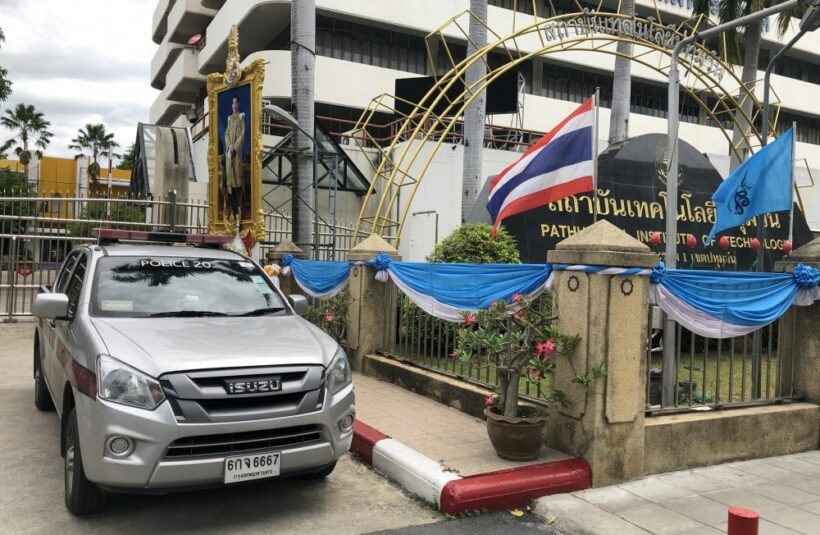 STORY: The Nation
Observations of a working expat couple, and their 9.5 kilogram cat 'George'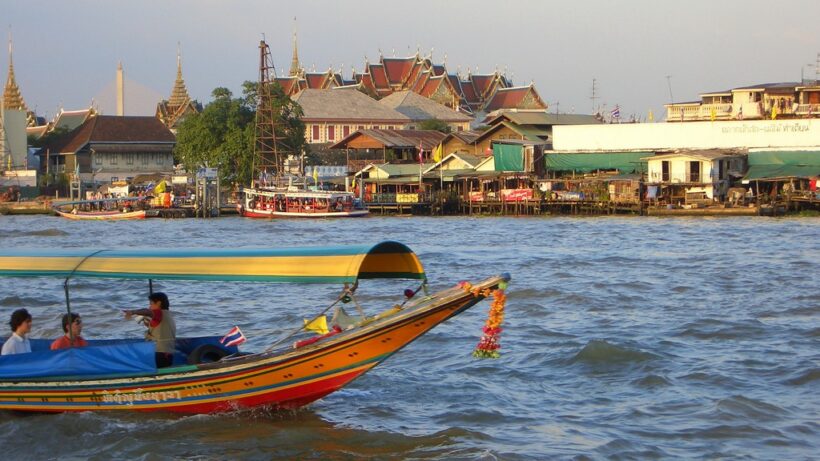 All expats have a story of how they ended up in the Land of Smiles. Few are just 'I got a job here'. It usually happens the other way around where people visit Thailand and find a reason to stay. John Read, writing for the Financial Times, and his husband German, have lived and worked in many of the world's cities and hot-spots but currently live in the Big Mango with their own take on 'nouveau expat' life…
"We both like hot weather, and were happy to push our winter clothes to the back of the closet. In the "cold" season (December to January) Thais melodramatically put on scarves, hats and down jackets, but the temperature rarely falls below 20C — nicer than cold, rainy Jerusalem, where it can dip below zero."
In this case the pair have settled into life in Bangkok working as foreign correspondents, along with their 9.5 kilogram cat 'George'. Having lived around the world they say they're always evaluating their new homes rated on the climate, food and social life.
"Bangkok delivers on all three counts. It has 8m people and can accurately call itself a world city. It pulls in foreigners from the region and overseas, whether Burmese builders, Australian restaurateurs or "ladyboys" from the Philippines who work at the clubs off Silom Road (fluent English is a plus when impersonating Beyoncé or Britney Spears). We have made more friends and acquaintances here in less than a year than we did in Jerusalem in nearly five."
Read about their adventures and observations of life in Bangkok, 'Building a new life in Bangkok, Thailand's world city' courtesy of Financial Times, HERE.