Report says Meay's death not caused by punishment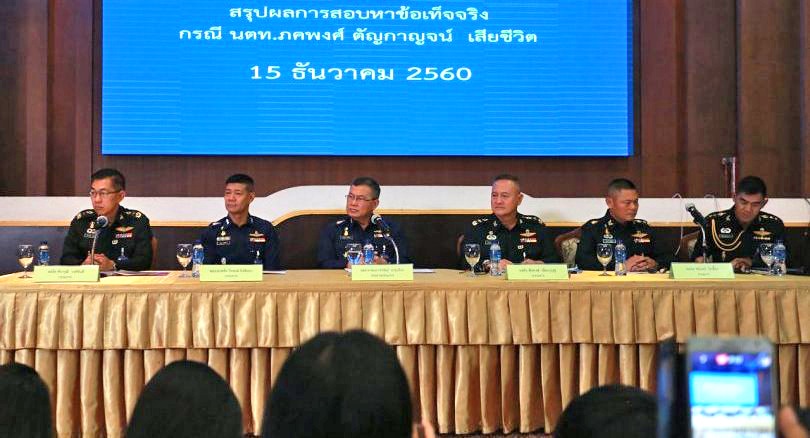 The military-established fact-finding committee has concluded that the death of 18-year-old cadet Phakhapong "Meay" Tanyakan was not caused by any punishment.
The committee, however, confirmed that Phakhapong was subject to inappropriate penalties at the Armed Forces Academies Preparatory School (AFAPS) during the 48 hours before his death on October 17.
Phakhapong's family said the probe results did not provide any new insights. Civil-society group Cross-Cultural Foundation said the committee's work suggested continuing efforts to protect members of military-linked units.
Phakhapong's elder sister Supicha Tanyakan yesterday vowed to continue fighting for justice over her sibling's untimely death.
She spoke up after the fact-finding committee held a press conference on Phakhapong's case. "We do not believe that the penalties could have caused the death," committee chair ACM Chawarat Marungruang said.
Supreme Commander General Thanchaiyan Srisuwan set up the committee last month, after Phakhapong's family publicly raised doubts about his untimely death.
According to the family, Phakhapong almost died on August 23 because of punishment meted out by senior students at the AFAPS. There are thus grounds to suspect that Phakhapong's death was related to inappropriate penalties such as headstands and more, they said.
While the Chawarat-headed committee invited Phakhapong's family to a meeting next Monday to explain the results of his committee's probe, Supicha separately said her family would have to go to a police station that day and would need to postpone the meeting with the committee.
At yesterday's press conference, Chawarat said that Phakhapong had shown signs of hyperventilation and stress. Some of his cardiac muscle cells also had an abnormal size – something not usually found among teenagers.
He added that an autopsy by the Institute of Pathology at the military-installed Phramongkutklao Hospital had identified acute cardiac arrest as the cause of Phakhapong's death.
Regarding damage to Phakhapong's rib, Chawarat said it was possible that four hours of cardiopulmonary resuscitation (CPR) – done in the hope of reviving the cadet – might have broken his fourth rib.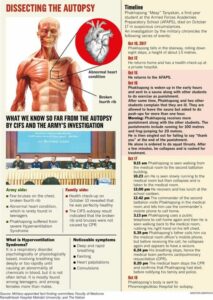 Click image for to read
Chawarat said his committee had interviewed 42 people before reaching its conclusions.
They included 22 AFAPS students, three medics, four administrative military officers at the AFAPS, Phakhapong's homeroom teacher, and two physical-education teachers at the preparatory school.
The rest were ambulance drivers and some other school officials.
Chawarat emphasised that the four senior students who had ordered inappropriate punishment had already been punished themselves – losing good behaviour points and their status as commanding students. He said the removal of such a status was a big dishonour to AFAPS students.
Cross-Cultural Foundation director Pornpen Khongkachonkiet, said the committee's conclusions reflected a tendency in the military to protect its own people and was a problem plaguing the entire military institution in Thailand.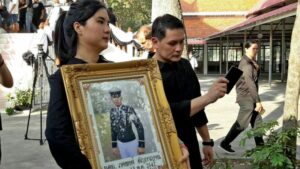 "From the press conference of the military today, we can see that they are trying to help cover up the crime of some person in their institute. It reflects the bigger problem of the military – their culture emphasises protecting their own," Pornpen said.
"It is normal for every organisation to have someone committing a crime. However, it is abnormal if the organisation tries to cover up the crime for these wrongdoers, which is an abuse of power."
She urged the military to instead promote transparency in every case involving military officers.
Regarding Phakhapong's death, she said the military should stop influencing the case and let the justice system work independently. She also said it was questionable to allow the military to investigate itself, which creates an inherent conflict of interest in the investigation. A neutral organisation should be investigating the death.
It has been reported that in the past decade, only two of at least nine known cases of soldiers who had died while in a military facility had gone through the courts. The two suspects, Private Yutkinan Boonniam and Corporal Kittikorn Suthiraphan, were found guilty.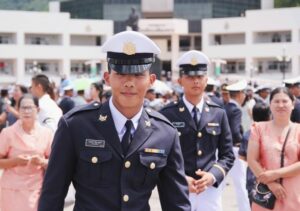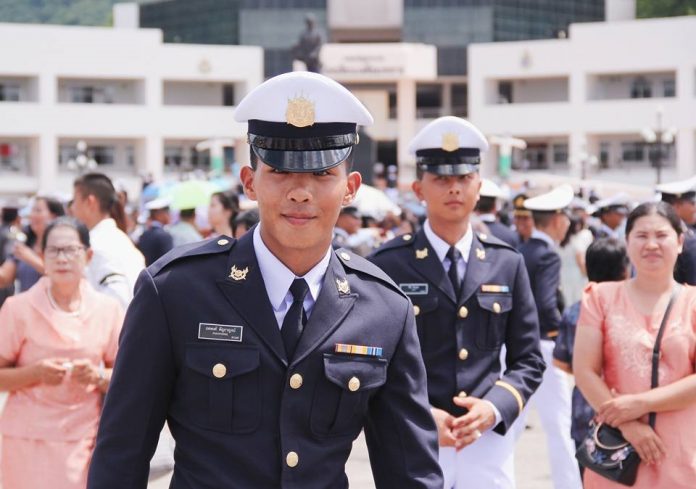 STORY: The Nation
Keep in contact with The Thaiger by following our
Facebook page
.
Never miss out on future posts by
following The Thaiger
.
Thailand News Today | State of Emergency lifted, Quarantine latest, Phuket Light Rail | October 22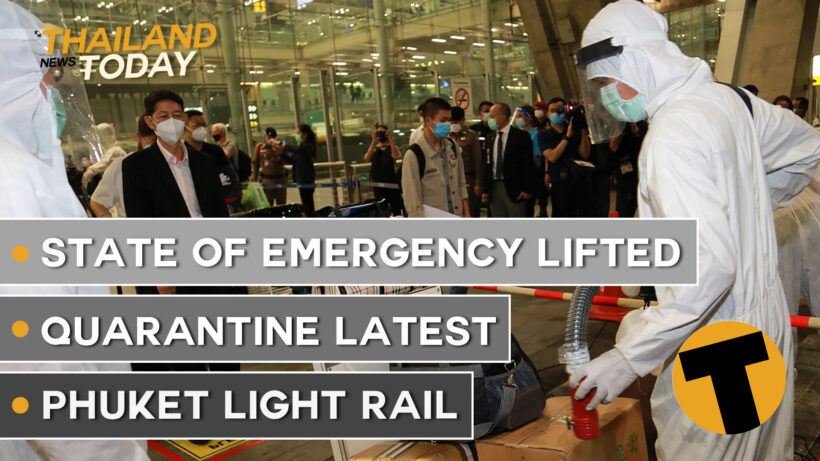 Today's latest news and information about Thailand. Like and subscribe to our YouTube channel too. Go on, right now 🙂 You can also LIKE our Facebook page https://facebook.com/thethaigernews to get even more information about Thailand.
Government lifts Bangkok's State of Emergency
Bangkok's State of Emergency has been lifted, according to a statement published in the Royal Gazette, making it official.
The order, that banned public gatherings over 5 people, and censoring critical media commentary, was imposed last Thursday morning by PM Prayut Chan-o-cha, leading to the breaking up a protest and the arrests of a number of activists.
Despite the State of Emergency, protesters ignored the orders and rallies only grew over the past week.
The emergency order also banned content on websites and social media considered to be a "threat to national security." Some Thai media outlets covering the protests were under fire, and authorities tried to suspend them under the emergency order. The court dismissed the requests to block those media companies, saying the Thai Constitution does not give the court power to shut down media platforms.
Large protest group amassed at Government House
The lifting of the State Emergency follows two key events last night.
A large, prepared protest group that marched on Government House demanding the resignation of the Thai PM – they even prepared a letter for him all ready to sign. Police had 2 buses, barbed wire and water cannon trucks, along with riot police, awaiting them. Both sides seemed poised for a confrontation but protests leaders peacefully dispersed the crowd at 9.35pm. The other was an address on national TV by Prayut Chan-o-cha, asking protesters to stand down and participate in dialogue with the government.
Negative Covid-19 results for first group on the Special Tourist Visa
Surely, the most anticipated and followed tourists ever to grace Thailand's shores. All 39 visitors who flew in from China this week on the new Special Tourist Visa have tested negative for Covid-19. While it's a small group, they're the first foreign tourists to arrive since travel restrictions were imposed in late-March.
More international tourists are expected to arrive next week under the auspices of the new Special Tourist Visa. If there are no positive Covid-19 cases in the first groups, the government says they could start to lift restrictions, like cutting down the mandatory quarantine period, or allowing more applicants under the STV.
Groups from China and Scandanavian countries are the next arrivals under the STV in the next few weeks.
Health Minister says quarantine could be reduced to 10 days, maybe eventually zero
Health officials have confirmed that they are ready to reduce the mandatory quarantine period for foreign tourists, provided other relevant bodies agree.
The current quarantine period is set at 14 days, but the Public Health Minister says this could be reduced to 10. He adds that if the reduction is successful, quarantine could be further reduced, eventually reaching a point where quarantine is no longer a requirement.
"The truth is, the Public Health Ministry is ready for the change, but other relevant agencies still have requested time to adjust. So, we have to wait and work together."
4.4 million methamphetamine pills seized near Laos border
Police seized 4.4 million methamphetamine pills worth more than 400 million baht after a police chase in the northeast near the Thai-Laos border.
Thai media reports that the alleged drug traffickers threw black bags full of the drugs out onto the road during the police chase and drove off into a rubber farm in the Bung Kla district.
Police had received a tip about drugs allegedly being trafficked across the Mekong River and were tracking a truck driving fast by the river.
Police searched the bags which contained over 4 million methamphetamine pills. Police also found 2,970 ecstasy pills.
Since October 1, the Royal Thai Navy has been involved in 18 drug trafficking busts, seizing methamphetamine, ecstasy, heroin and marijuana, totalling around 2.7 billion baht.
Phuket light rail study goes to Cabinet for approval
The Mass Rapid Transit Authority of Thailand has approved the findings of a study on Phase 1 development of a light rail system in Phuket.
The first phase, budgeted at 35 billion baht, will run 42 kilometres from Phuket Airport to Chalong intersection.
The findings of the study will be tabled in the Cabinet in 12 months time. If approved, bidding for joint investment will begin in early 2022, with trams expected to start running in 2026.
The service will have 21 stations, of which 19 will be at ground level, one at elevated level and one underground.
Critics say the route won't do much to benefit local communities and that the main Thepkasattri Road artery will be severely disrupted during the years of construction.
Keep in contact with The Thaiger by following our
Facebook page
.
Never miss out on future posts by
following The Thaiger
.
Expat in Koh Samui Prison on drug charges, nearly $3,000 raised to get her out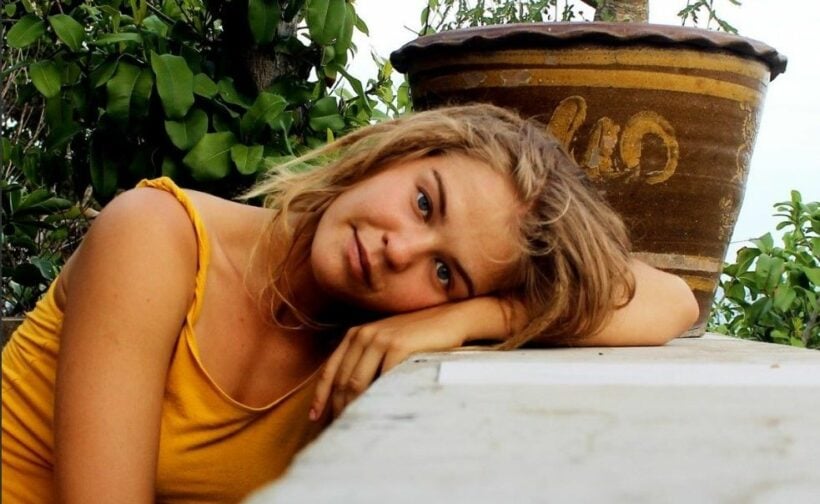 A 21 year old South African woman is locked in Thai prison after she allegedly signed for a package containing 250 grams of MDMA, an ingredient in ecstasy, according to a GoFundMe account. People say she's innocent and have raised $2,966 USD to get her out. She's apparently facing drug charges that carry life imprisonment.
Ashley Oosthuizen has been living in Thailand for more than 2 years. She worked as a teacher at an international school in Koh Samui, according to her Facebook page. The GoFundMe page says Ashley started Hot in the Biscuit, a breakfast and brunch restaurant on the island.
"She is well known in the community and liked by all who meet her. She is truly a wonderful human being with a heart of gold."
While Ashley was at work, a package was delivered and addressed to her former boss. She signed for the package, but didn't open it and set it aside. Later, the police raided the shop and searched the package, finding 250 grams of MDMA, according to the GoFundMe page.
Apparently, Ashley was arrested and charged with importation with intent to distribute a Category 1 narcotic. Importing a Category 1 substances carries a penalty of up to life imprisonment and a fine of 1 million to 5 million baht under Thailand's Narcotics Act.
"The case against her is absolutely horrible – there is no evidence excepting the unopened package addressed to her former friend but because the package contained 250 grams of drug they are holding her as the one responsible."
The GoFundMe page says Ashley was drug tested and came out negative. Her friends say they expect the case to be dismissed, but say Thai courts move "painfully slow" and they don't want Ashley spending time behind bars waiting for a court date.
"Thai prisons are not like Western prisons. She cannot stay there so long. She is only 21 years old. She is an innocent victim."
To donate to the GoFundMe account, or to read about Ashley's story, click HERE.
Keep in contact with The Thaiger by following our
Facebook page
.
Never miss out on future posts by
following The Thaiger
.
Foreign yachts allowed to dock in Thailand, tourists to quarantine onboard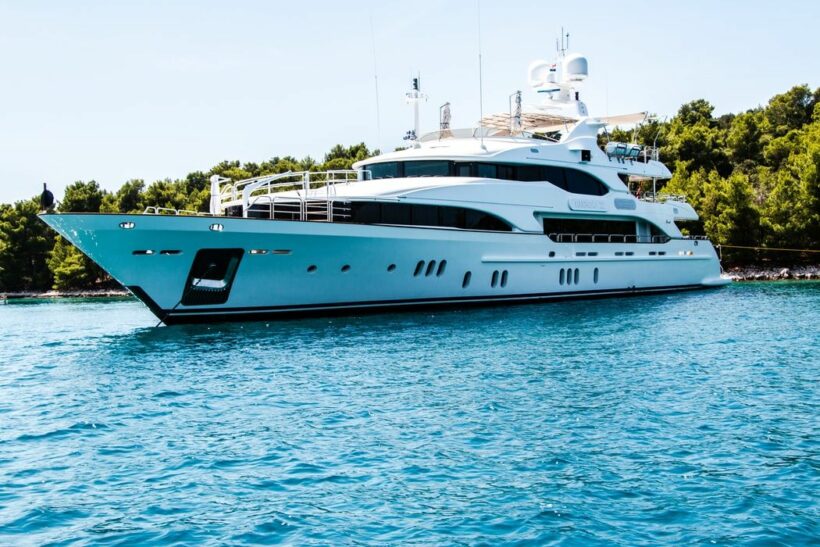 Overseas yachts are now allowed to dock in Thailand, but foreign tourists and crew members still need to adhere to strict health measures, according to the Centre for Covid-19 Situation Administration. Tourists will need to quarantine onboard the yacht for 14 days and be tested for Covid-19 tests 3 times before entering Thailand, according to the CCSA spokesperson Taweesilp Visanuyothin.
So far, there's around 60 yachts, each with about 600 to 650 tourists and crew members, that looking to dock in Thailand. The 27 superyachts and 33 cruisers could generate an income of 2.1 million baht.
Along with yachts, foreign ships are allowed to dock in Thailand to change vessels and head back to sea, the spokesperson says. Seafarers must also go through a 14 day quarantine period.
The spokesperson didn't go into detail about the visa requirements for the tourists and crew members travelling to Thailand on a yacht. Recently, Thailand started issuing the Special Tourist Visa to travellers from countries considered a low risk for spreading the coronavirus.
"At this stage, the countries considered as low-risk by the Department of Disease Control are China, Macao, Taiwan, Sweden, and Finland, Denmark, Norway, Switzerland, Japan, South Korea, Singapore, Australia, and New Zealand."
SOURCE: Phuket News
Keep in contact with The Thaiger by following our
Facebook page
.
Never miss out on future posts by
following The Thaiger
.