SATURDAY MORNING NEWS BRIEFING – All your local news in 3 minutes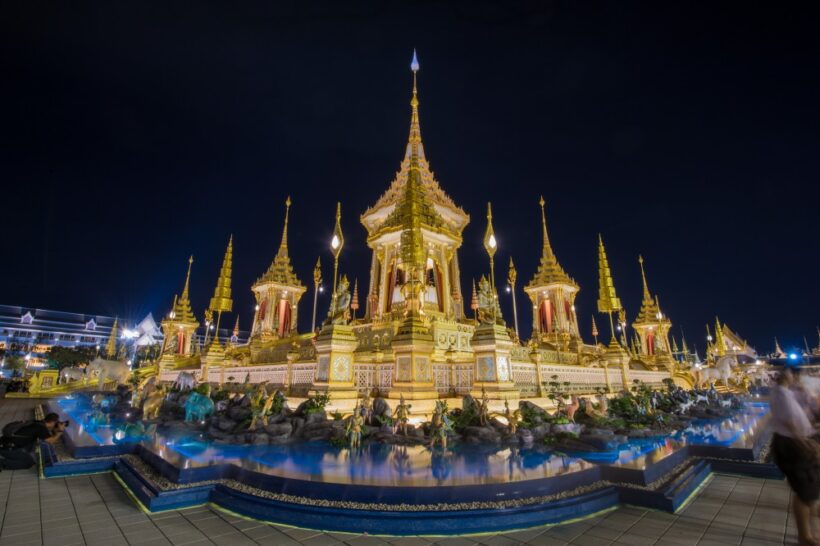 Welcome to your Saturday. A clear, cloudless sunrise this morning across the island but the forecast is for some rain. High-season weather is really trying to breakthrough. Let's enjoy it! Here's your Saturday news briefing…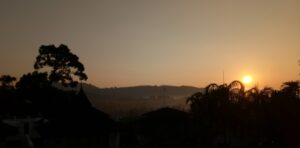 Mekong River projects gather steam
A meeting of the Lancang-Mekong Cooperation has brought together senior diplomats from China, Myanmar, Laos, Thailand, Cambodia and Vietnam. The LMC has identified 45 projects since its first summit in China's Sanya last year and many of them have made significant progress with strong financial support from China.
The plan, the list of projects and other reports of joint working groups, will be forwarded for final adoption when leaders of the six countries meet on January 10 in Phnom Penh.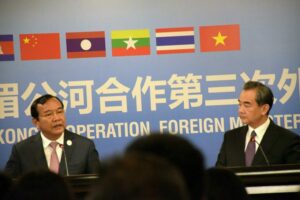 Thai Airways and Airbus investigating maintenance co-operation
Thai Airways and aircraft maker Airbus have signed a cooperation agreement to assess maintenance, repair and operations business opportunities for the Asia-Pacific region at U-Tapao Rayong-Pattaya International Airport.
Deputy Prime Minister Somkid Jatusripitak says Thailand aims to establish an aviation centre in the near future in order to cater to the expected growth in the tourism sector. Airbus says they expect the fleets operated by carriers in the Asia-Pacific region will double over the next 20 years, from around 6,100 to 17,000 aircraft.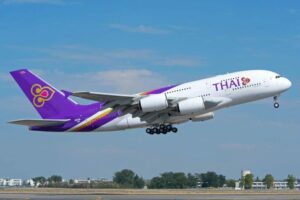 Surat Thani police have had a good year
Police have announced results of a crackdown on a drugs trafficking network in Surat Thani, three hours north of Phuket, resulting in the arrest of 10 suspects and the seizure of 360,000 methamphetamine pills and 8.2 kilograms of crystal methamphetamine or "ice" worth 88.2 million baht, three guns and 100 bullets.
Surat Thani's governor says police had made 30 drugs busts covering 40 suspects in 2017.
Military hands down official report into Meay's death
The military-established fact-finding committee has handed down its findings that the death of 18-year-old cadet Phakhapong Tanyakan was not caused by any punishment. The committee, however, confirmed that Phakhapong was subject to inappropriate penalties at the Armed Forces Academies Preparatory School during the 48 hours before his death on October 17.
Phakhapong's family says the probe results did not provide any new insights. Phakhapong's elder sister Supicha is vowing to continue fighting for justice over her sibling's untimely death. She spoke up after the fact-finding committee held a press conference yesterday.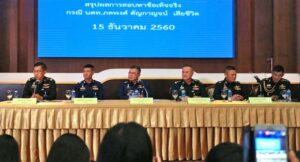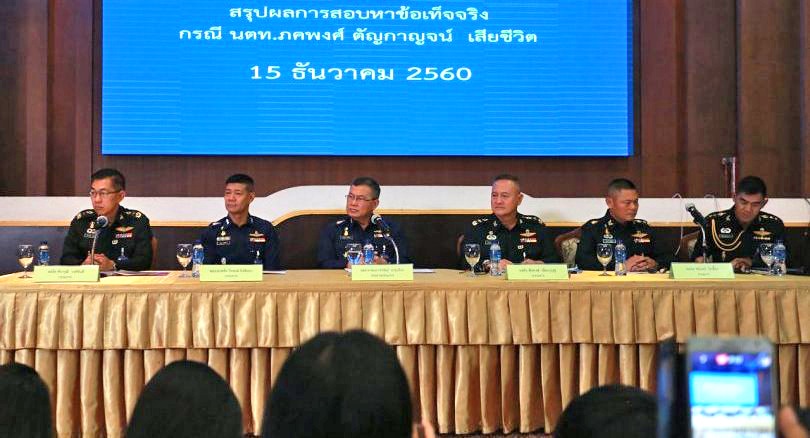 Phuket Marine Office announce new guidelines for high-season
The Phuket Marine Office Chief says there will be a large number of tourists, both local and foreigners, travelling by boat around Phuket's waters over the high season, creating a higher volume of marine traffic. He held a media conference yesterday to outline all the new safety guidelines for boats and tour groups over the high season and is promising to prosecute any captains or crews that stray from the rules including absolutely no drinking whilst they're in charge of vessels around Phuket and the islands.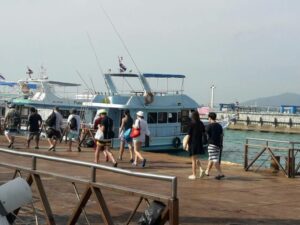 Japan-Thai high speed rail project between BKK and Chiang Mai
Japan is recommending Thailand begin construction of the first 380-kilometre section of the 672km Thai-Japanese high-speed train route.
The first section is from Bangkok to Phitsanulok, covering a total distance of 380 kilometres with an investment cost of 280 billion baht.
For the remaining section of the 672-kilometre high speed train route a Japanese spokesperson says the design of the second section from Phitsanulok to Chiang Mai will be started simultaneously when construction of the first section started.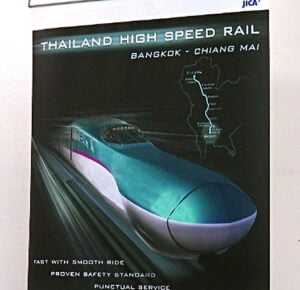 Association presses NACC for answers over Prawit
The Thai Constitution Protection Association has petitioned the National Anti-Corruption Commission to investigate Deputy Prime Minister Prawit Wongsuwon's wristwatch collection.
In the petition, they're submitting as evidence a number of photos circulated on social media showing the deputy prime minister wearing different brands of wristwatch.
Noting that the photos have provided an important piece of information to be probed by the NACC, the Association says it would like the anti-graft body to find out exactly how many expensive wristwatches which are owned by Gen Prawit and whether he has declared them with the NACC or not.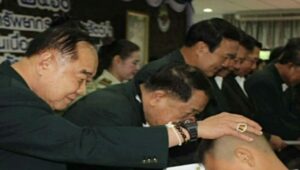 Fine Arts Department prepares for dismantling Royal Crematorium
The Fine Arts Department is making preparations to dismantle the Royal Crematorium after its closure for public viewing on December 31 and to move some of the structures to a new permanent exhibition building in Pathum Thani province.
The new permanent exhibition venue is set to be located on a 10-rai plot of land behind the National Archives in Honour of His Majesty King Bhumibol Adulyadej.
The moving of some structures from the Royal Crematorium, including the Songtham royal merit-making pavilion and the Thap Kaset government officials' pavilion to the new exhibition venue is expected to take about two years to complete.
11 die in early morning passenger van collision in Sa Kaew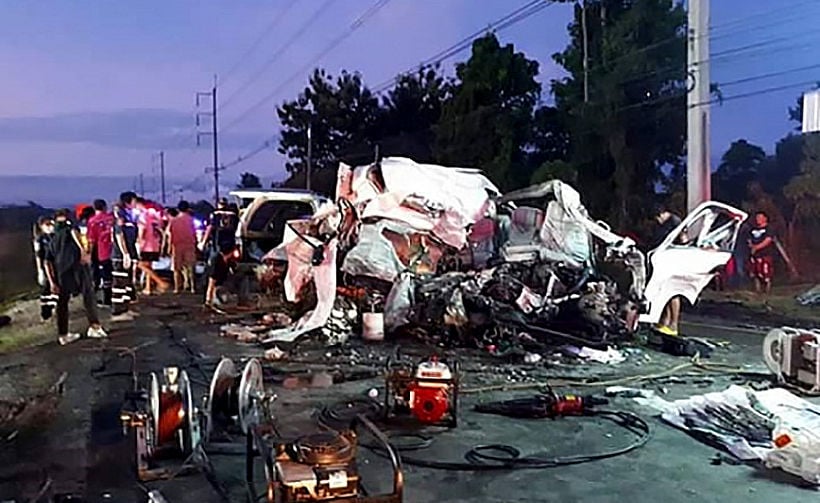 PHOTOS: The Nation
Eleven people have been killed and four others seriously injured after a chartered van carrying Lao workers collided with an 18 wheel truck in Sa Kaew province, east of Bangkok on the Cambodian border, early today (map below).
The Nation reports that they were travelling to the Chanthaburi immigration checkpoint to renew their visas.
Police suspect the Thai van driver, Sansern Sathongkhan, might have dozed off behind the wheel, and driven the passenger van into the opposite lane where it crashed head-on with the oncoming 18 wheel truck.
Police and rescue workers rushed to the scene at 4.15am on the Sakaew-Chanthaburi Road section of the highway near the entrance to the Wang Somboon District Office.
They found the dead bodies of the van driver and Lao passengers, many of whom were crushed in the wrecked van while others were flung out of the van with the force of the impact. Rescue workers were able to remove four seriously wounded people from the wreckage, including three Lao passengers and the truck driver, Subin Pengmoo, to rush them to the district hospital.
SOURCE: The Nation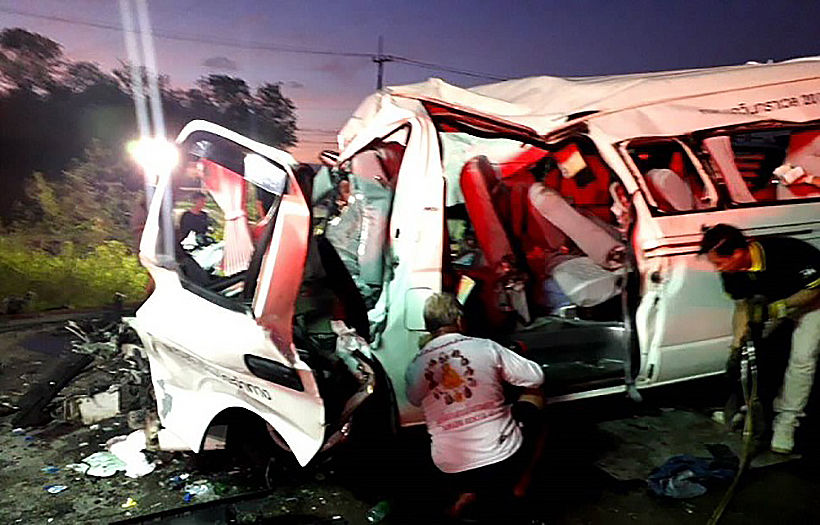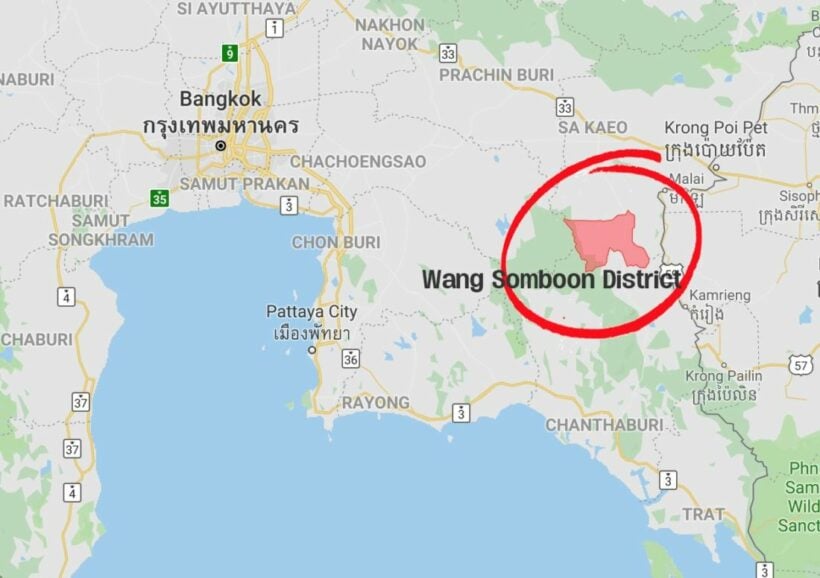 Chinese and Indians to be offered visa free arrival for 15 days in Thailand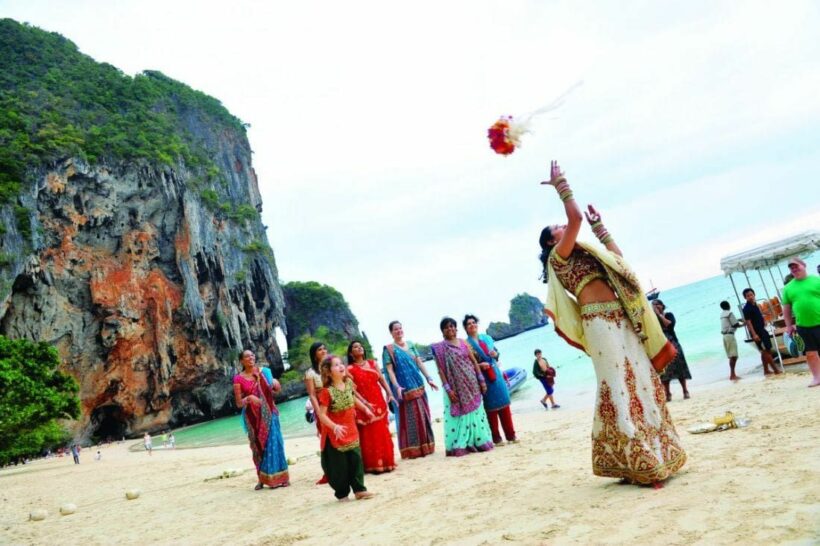 The Tourism and Sports Minister says he'll seek cabinet approval to offer visa exemptions to visitors from China and India for one year. Already Chinese tourists have a visa-on-arrival fees exemption. The current promotion is set to end on October 31 this year.
If the new visa exemption is approved by cabinet it will start on November 1 and run through to at least October 31, 2020.
The Tourism and Sports Minister Phiphat Ratchakitprakarn says the visa exemption will allow travel in Thailand for up to 15 days.
"Free visas is the ministry's must urgent stimulus policy, without which tourism arrival growth might not reach our target," the Minister told the Bangkok Post.
A slowing global economy and a strong Thai baht have put a small dent in the rise and rise of Thailand's 'teflon' tourist industry this year. But the arrival numbers have mostly recovered after a sluggish April and May this year.
The numbers show that 19.76 million tourists arrived in Thailand for the first half of 2019, a small increase of just 1.48% compared to H1, 2018. But Chinese tourists declined by 4.73% over the same period with the nationalities taking up the slack – including India – up 24% compared to the first half of 2018.
The minister says he is confident the visa exemption will help boost the number of travellers from India to reach some 3 million next year and help to encourage Chinese tourists back as well.
Vichit Prakobgosol, president of the Association of Thai Travel Agents says the visa exemption will bolster the number of inbound Indians and Chinese to Thailand and will be a significant boost in tough world economic conditions.
Department warns of possible floods and landslides for 12 provinces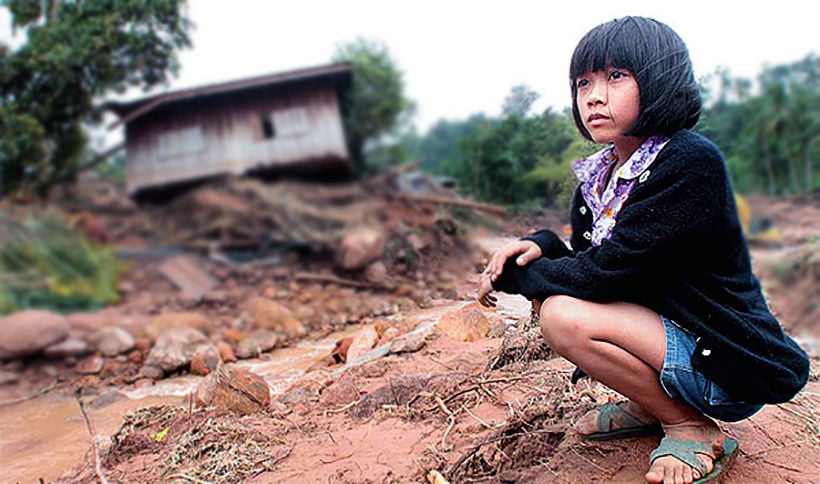 FILE PHOTO
Officials and emergency responders in 12 provinces have been instructed to be prepared, and put equipment on standby, to cope with possible floods and landslides until August 20 (Tuesday).
Department of Disaster Prevention and Mitigation director-general Chayaphol Thitisak says the alert was issued because of heavy downpours in the North, the Central and southeastern coastal areas.
Officials were told to monitor weather conditions, as well as rainfall and river levels around the clock while also preparing fast-moving teams and equipment to be stationed at disaster-prone areas, ready to aid residents. The locals have also been urged to follow weather reports closely, according to The Nation.
The 12 affected provinces include…
Mae Hong Son (Muang, Pang Mapha, Khun Yuam, Mae Sariang, Mae La Noi, Pai, Sop Moei districts), Chiang Rai (Mae Chan, Mae Suay , Mae Lao and Wiang Pa Pao districts), Phayao (Chiang Muan, Chiang Kham and Pong districts), Phrae (Song, Long, Wang Chin and Rong Kwang districts), Nan (Muang, Bo Klua, Chalerm Phrakiat, Wiang Sa, Chiang Klang, Tha Wang Pha, Na Noi, Na Mun, Pua, Thung Chang, Santisuk, Mae Jarim and Ban Luang districts), Uttaradit (Ban Khok, Tha Pla and Nam Pad districts), Tak (Tha Song Yang, Mae Ramat, Mae Sot and Pop Phra districts), Nakhon Nayok (Muang district), Trat (Bo Rai and Khlong Yai districts), Ranong (Muang, Kra Buri, La-un, and Kapoe dsitricts), Phang Nga (Muang, Kapong, Takua Pa and Tai Muang districts), and Trang (Na Yong district).
The department's hotline is 1784 and monitored 24/7.
FORECASTS: weather.com
Meanwhile the forecast from weather.com for Phang Nga is for mostly dry conditions during the warning period.

…whilst Chiang Rai's forecast includes a greater chance of rain.