Thailand donates to the Indonesian relief effort whilst thousands flee the region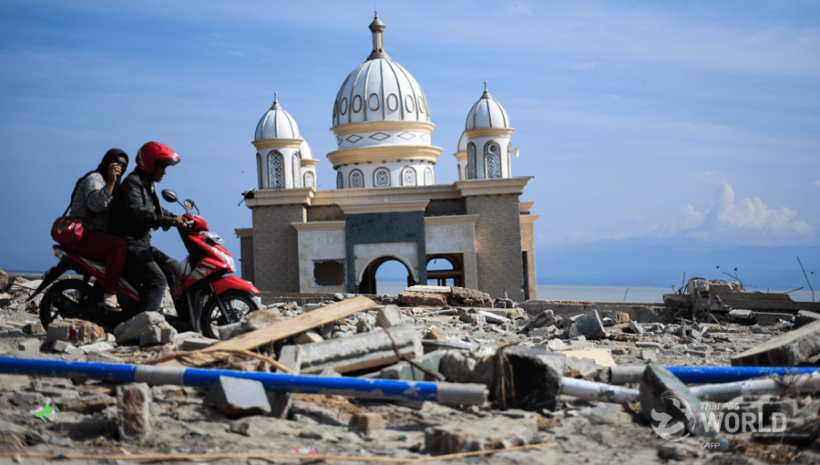 Thai PM Gen Prayut Chan-o-cha says the Kingdom of Thailand has made a donation of 5 million baht to the relief program to assist victims of Indonesia's earthquake and tsunami. International efforts to assist the Indonesian government to deal with the devastating natural disasters gathered pace amidst concerns over hundreds of thousands of survivors with little food and water.
Thai PBS reports that General Prayut handed over the donation to Indonesian Ambassador to Thailand Ahmad Rusdi at the Government House yesterday.
Gen Prayut expressed confidence in the Indonesian government's ability under President Joko Widodo's leadership, in coping with the effects of the disaster and in leading the country to recover from the crisis.
He also thanked Indonesia for coordinating the repatriation of 32 Thais who were evacuated from quake-stricken Palu town on Sulawesi island and flown back to Thailand. He said his government is in talks with Thai business operators with investments in Indonesia about securing more donations and help for Indonesia.
The Public Health Ministry said it has prepared a team of 25 health personnel to be dispatched to Indonesia.
Meanwhile, desperate residents on the west coast of Sulawesi island were scavenging for food in farms and orchards as the government struggled to overcome shortages of water, food, shelter and fuel in a disaster zone with no power and degraded communications.
Chaos has loomed at times with angry people in the region's main city of Palu, 1,500 km (930 miles) northeast of Jakarta, looting shops and thronging its small airport, scrambling for any flight out.
The official death toll from last Friday's 7.5 magnitude quake has risen to 1,407, many killed by tsunami waves and landslides it triggered. Officials say the toll will continue to rise.
Most of the confirmed dead have come from Palu and losses in remote areas remain unknown. Communications are down and bridges and roads have been destroyed or blocked by slips.
But international efforts to help are gearing up, after the government overcame a traditional reluctance to take foreign aid.
"The government of Indonesia is experienced and well-equipped in managing natural disasters, but sometimes, as with all other countries, outside help is also needed," UN Under-Secretary-General for Humanitarian Affairs and Emergency Relief Coordinator Mark Lowcock said in a statement.
SOURCE: Thai PBS
Die! Die! Korean Air 'nut rage' heiress assaults husband in video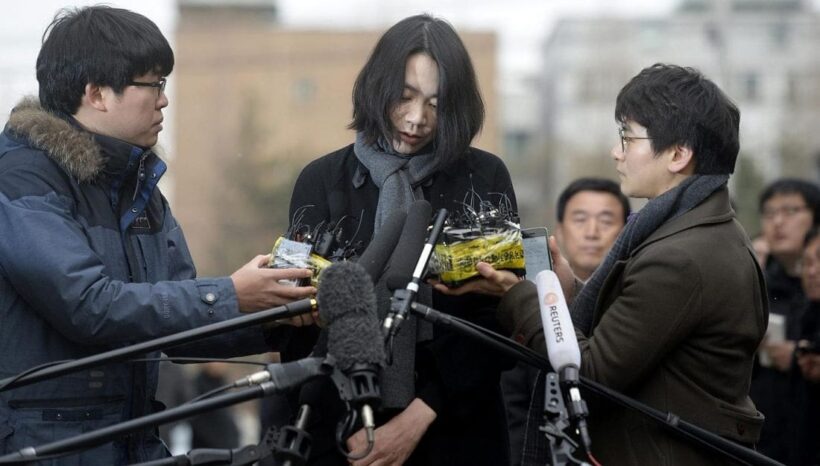 by The Korea Herald – Asia News Network
A video clip showing a woman who appears to be Cho Hyun-ah, formerly Korean Air vice-president, shouting at her husband, and photos showing his injuries has been revealed.
In the video, the woman shouts "Die! Die!" at her husband, surnamed Park, who filed for divorce last year citing physical and verbal abuse against him and their twin sons.
Photos released along with the video show injuries to the man's neck – apparently strangle marks.
The photos and video footage, which aired on KBS (Korean Broadcasting System), were submitted to the court as evidence by Park, who filed a complaint against Cho for assault and other charges on Tuesday.
Cho said Park was making false accusations to gain the upper hand in their divorce proceedings. She also accused him of destroying their marriage with his negligence of their children and addiction to drugs and alcohol.
Read the rest of this story HERE.
Read more about the original 'nut rage' incident HERE.
Students are dropping out along Cambodia's border with Thailand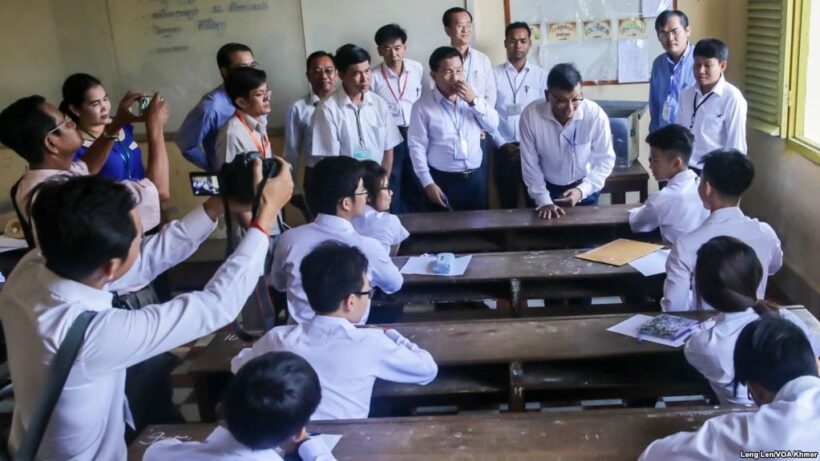 by VOA
A Cambodian official has reported that about 23% of children in three provinces along the border with Thailand have stopped attending school.
The Cambodian Education Minister Hangchuon Naron was speaking about the student dropout rate. He said that the rate in Battambang, Banteay Meanchey and Oddor Meanchey provinces was much higher than in other areas, where rates are 18 to 19 percent.
The education minister blamed poverty and parents who move to Thailand for work as the main reasons for the problem.
Cambodia's education ministry has begun training teachers to advise students to stay in school, while letting them choose their own study subjects. Teachers are also to advise students whose parents work abroad about the importance of education.
"So if teachers advise the students (to stay in school) that will help them to make the right decision. They could explain to those students that they need to pursue their studies successfully and then find local jobs as well."
But critics have expressed concern about the education ministry's plan.
President of the Cambodian Independent Teachers' Association, Ouk Chay Vy, says the plan fails to deal with the issues that cause students to drop out of school in the first place.
She says those reasons are poverty resulting from unemployment and a lack of land for farming. She noted that, in Cambodia, many students stop going to school because they need to work to support their families.
Ouk Chay Vy said a better plan would be for the government to try to increase the number of jobs so that citizens could have better living conditions.
"If the government could give them help, it would still not be enough," she added.
Suon Sinuon is a farmer from Banteay Meanchey. She said that three of her children dropped out of school while they were in the sixth and ninth grades. They went to Thailand to work and help support the family.
She said that the children did not want to stop going to school, but had no other choice because of the family's needs.
"Others who have enough money don't let their children migrate, but me, I am so poor that I had to let them go work in Thailand."
Radio Free Asia reported this story. Jonathan Evans adapted the report for VOA Learning English. George Grow was the editor. VOA partners with The Thaiger for weekend radio news.
Better analysis needed to track down the source of new chemicals in illicit drugs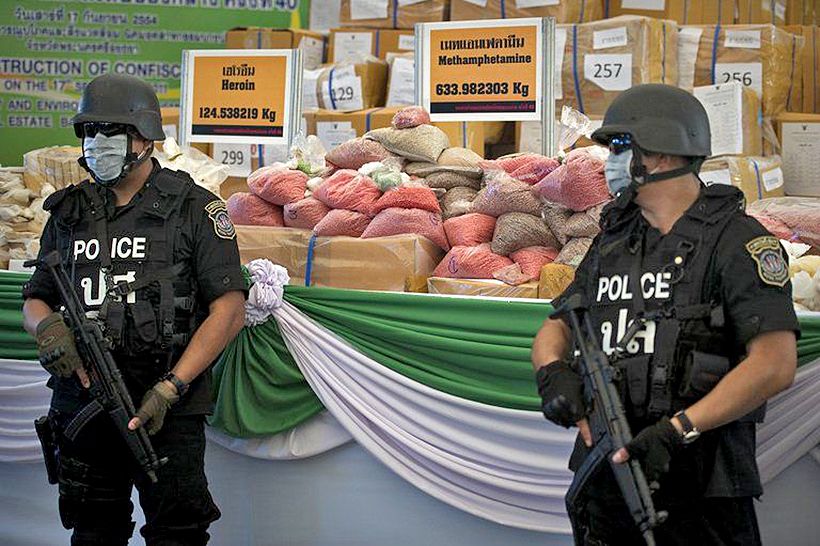 The Office of Narcotics Control Board has been training personnel in drug analysis to handle new illicit substances coming onto the streets.
A Chinese analysis lab has recently discovered 230 new psychotropic substances which are making their way into recreational drugs and other foods.
China has subsequently banned several beverages and sweets that contain these new illegal substances.
Thailand's Justice Minister Prajin Juntong says that better analysis was key in drug prevention and suppression, as it helped identify the sources of the precursor chemicals. Each source used different formulae or ingredients, he said.
"New chemicals that were not used in narcotics before, and not listed in official databases, are now being used. So each confiscated batch will no longer be destroyed right away but be analysed first."
"Lab tests are time-consuming and require new technology to ensure tests can keep up with the drug trade. This information was shared globally."
He reported that  Thailand has been cooperating with Australia, China and Singapore and other ASEAN countries in sharing knowledge and analysis techniques.
"Thailand usually serves as a transit country for narcotic smuggling to a third country."
China's National Narcotics Control Commission analyst Liu Peipei says her agency recently found 230 new psychoactive substances that could yield "highs", but had different ingredients from heroin, methamphetamine and other common drugs.
"Recently China has banned the sale of a beverage contaminated with a narcotic that may be harmful to consumers. We also found THC (the active chemical in cannabis) in chocolate and jelly," she said.
SOURCE: The Nation