Thailand donates to the Indonesian relief effort whilst thousands flee the region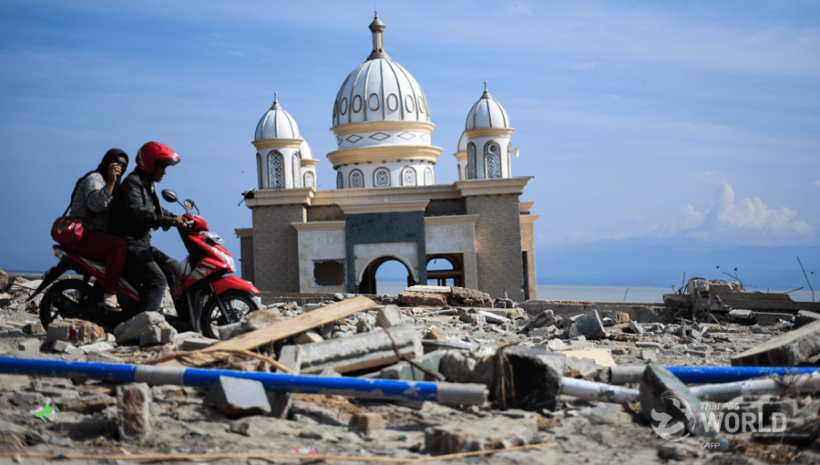 Thai PM Gen Prayut Chan-o-cha says the Kingdom of Thailand has made a donation of 5 million baht to the relief program to assist victims of Indonesia's earthquake and tsunami. International efforts to assist the Indonesian government to deal with the devastating natural disasters gathered pace amidst concerns over hundreds of thousands of survivors with little food and water.
Thai PBS reports that General Prayut handed over the donation to Indonesian Ambassador to Thailand Ahmad Rusdi at the Government House yesterday.
Gen Prayut expressed confidence in the Indonesian government's ability under President Joko Widodo's leadership, in coping with the effects of the disaster and in leading the country to recover from the crisis.
He also thanked Indonesia for coordinating the repatriation of 32 Thais who were evacuated from quake-stricken Palu town on Sulawesi island and flown back to Thailand. He said his government is in talks with Thai business operators with investments in Indonesia about securing more donations and help for Indonesia.
The Public Health Ministry said it has prepared a team of 25 health personnel to be dispatched to Indonesia.
Meanwhile, desperate residents on the west coast of Sulawesi island were scavenging for food in farms and orchards as the government struggled to overcome shortages of water, food, shelter and fuel in a disaster zone with no power and degraded communications.
Chaos has loomed at times with angry people in the region's main city of Palu, 1,500 km (930 miles) northeast of Jakarta, looting shops and thronging its small airport, scrambling for any flight out.
The official death toll from last Friday's 7.5 magnitude quake has risen to 1,407, many killed by tsunami waves and landslides it triggered. Officials say the toll will continue to rise.
Most of the confirmed dead have come from Palu and losses in remote areas remain unknown. Communications are down and bridges and roads have been destroyed or blocked by slips.
But international efforts to help are gearing up, after the government overcame a traditional reluctance to take foreign aid.
"The government of Indonesia is experienced and well-equipped in managing natural disasters, but sometimes, as with all other countries, outside help is also needed," UN Under-Secretary-General for Humanitarian Affairs and Emergency Relief Coordinator Mark Lowcock said in a statement.
SOURCE: Thai PBS

South Korea leads the way with entrepreneurship in Asia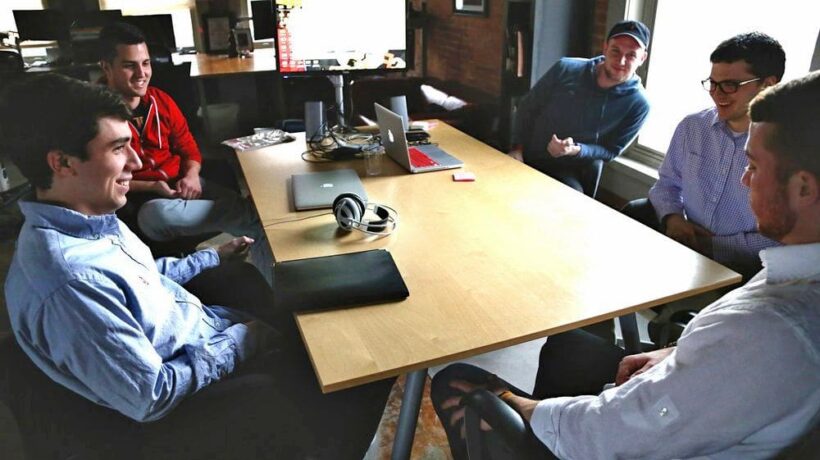 by DataLEADS – Asia News Network
South Korea tops the region in 'entrepreneurship environment' with a score of 54%, in the recently released Global Entrepreneurship Index.
The country jumped three spaces up from the last year. The tech giant has been ahead of producing new technologies and introducing new products to customers. It is closely followed by Singapore and Japan with a score of 53% and 52%respectively.
China is ranked fourth in the region with a score of 41%. China's physical infrastructure contributes to the country's score followed by its market dynamics. It is followed by Brunei and Malaysia that have as score of 34% and 33% respectively.
India is ranked seventh in the region with a score of 28%, just ahead of Thailand which sits in the middle of the list of countries with an 'entrepreneurship environment'.
Sri Lanka is ranked eleventh in the region. The country performed poorly in crucial indicators such as process innovation and technology absorption capacity, while performing above the global and regional averages in competition and product innovation. It is followed by Indonesia, Laos and Cambodia.
Pakistan, Myanmar and Bangladesh are ranked lowest in the region with a score of 16%, 14% and 12% respectively.
According to the report, the region's lowest scores on average are in the area of Risk Acceptance.
"If countries in the region improve their overall risk profile as well as the populations' attitudes towards taking risks, it is likely that the entrepreneurship ecosystems in the Asia-Pacific region will gain ground," reads the report.

SOURCE: The Nation
The Boracay renovation re-opens on October 26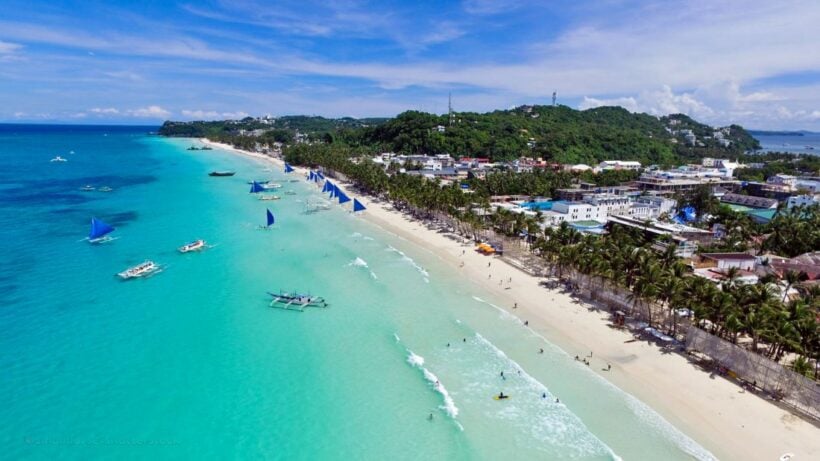 Fewer hotels, no smoking or partying on the beaches. And construction works will still be going on. Welcome to the new Boracay.
The Philippines' tourist magnet will reopen on October 26 after phase one of the island's rehabilitation is completed. But work is on-going improving roads, constructing sewage systems and some beaches still remain in a 'critical condition'. Some hotels won't be re-opening until next year as they sort out their basic infrastructure and sewage, as per the demands of The Philippines government.
And it's not as if they're making new air fares cheap or the schedules easy from gateway cities Singapore, Hong Kong and Bangkok. Travel time can reach an unbearable 21 hours depending on which routes you take.
The Philippines president, Rodrigo Duterte, surprised the island's travel industry back in April when he described Boracay as a 'cesspool'. He ordered an unprecedented shutdown closing the island to tourists for six months to clean up the sea and end the practice of pumping raw sewage into bays where tourists thought it was safe to swim.
ttrweekly.com reports that airlines stopped all flights to two airports, Caticlan and Kalibo, both on the neighouring Panday island that served visitors to Boracay. Kalibo, which is 68 km from the Caticlan ferry port has more international flights, while Caticlan airport, just a short distance to the ferry port, is served mainly by domestic flights from Manila, Cebu or Clark. Travellers take the ferry across the narrow 2 km straits between Panday and Boracay islands.
The first flight, courtesy of Cebu Pacific, will land at Caticlan airport October 26 from Manila, 315 km to the north.
One of Boracay's beaches, appropriately named Bulabog, will still under a construction cloud as the new sewage works there are behind schedule. But most of the other beaches are back in business although with fewer hotels and hotel rooms.
Before you head off to Boracay note that the "Party at the Beach" tagline, adopted for the island's advertising campaign, is no longer valid.  Beach parties are now banned. No drinking, no littering and take your cigarettes elsewhere please! Officials say they will strictly enforce the new beach code.
But we are told White Beach is ready and waiting for the first tourist footfall to get economic recovery for the 35,000 island residents back on track.
Government officials confirmed that around 90 resorts of the 296 properties registered would be compliant with new regulations on sewage treatment by October 26. It should give the island around 5,000 rooms down from the 15,000 that were in business last April.
Logistics are still critical for getting tourists to Boracay and the flights and connections are still unfriendly.
Caticlan (MPH) is the most convenient airport for the land and ferry transfer to Boracay but it requires a change of plane in Manila, Clark or Cebu.  The alternative is Kalibo, 65 km from the ferry port serving Boracay.
Out of Singapore, Cebu Pacific's best fare is US$289 on Skyscanner compared with US$345 if you book direct on the airline's website.
Out of Bangkok, AirAsia has the best deal to Boracay at US$279 roundtrip, but the trip is a long-haul trek of 13 hours and 50 minutes departing Bangkok at 2115 and arriving at 1200 on the following day at Caticlan. There's a change of plane in Manila.
Read the rest of the story HERE.
Giving peace a chance – Malaysian PM visits Thailand next week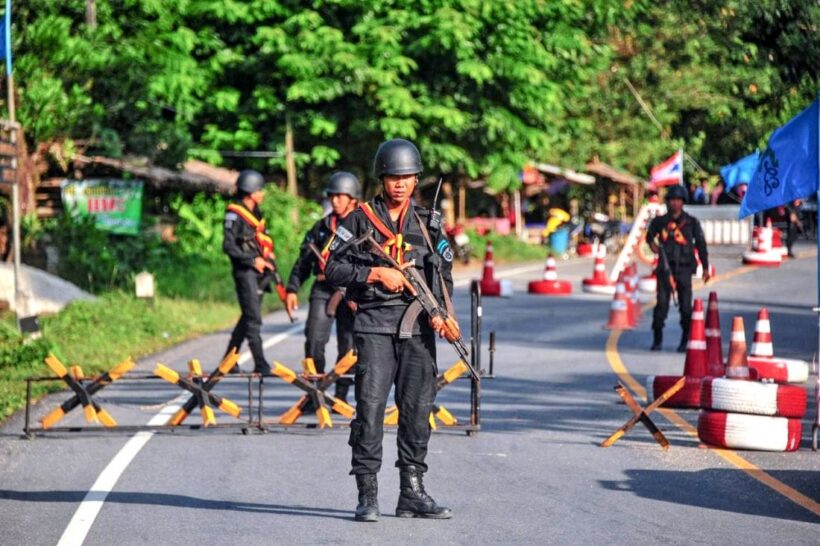 PHOTO: The Nation
This year's Malaysian election has opened up new opportunities for peace negotiations over the long-running border clashes and insurgency in southern Thailand.
New Malaysian PM Mahathir Mohamad, who will visit Thailand next week,  says he is keen to solve the  conflicts in southern Thailand coupled with the upcoming general elections in Thailand, which "provide a new window of opportunity for peace in the trouble-plagued region."
Panitan Wattanayagorn, an advisor to Deputy PM Prawit Wongsuwan in the area of security affairs, spoke to ThaiPBS World on Thursday evening, saying that signals from various militant groups in the three southern-most provinces have also been encouraging.
"The two day visit by PM Mahathir to Bangkok on October 24 will provide an important opportunity for Thailand and Malaysia to demonstrate their commitment in addressing the violence that has claimed thousands of lives in the three provinces over the past several years."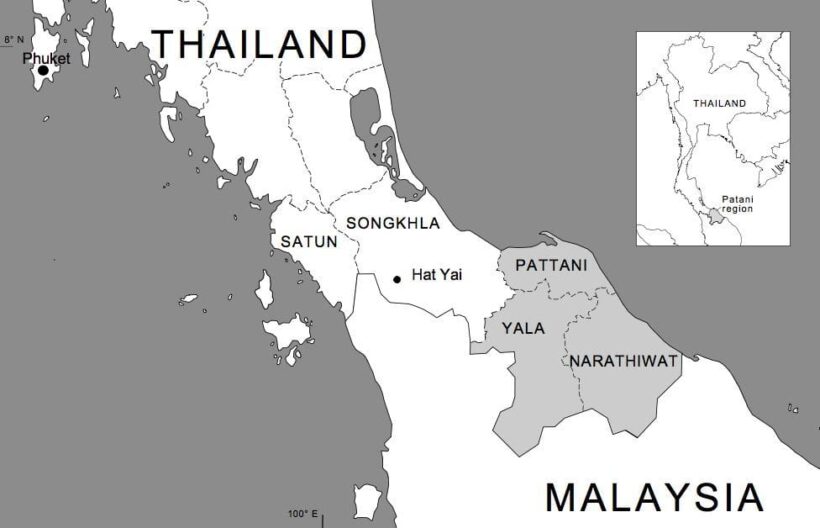 Abdul Rahim Noor, a former inspector general of Malaysian police who was recently appointed a new facilitator for the Malaysia-brokered peace talks between the Thai Government and the Mara Patani, an umbrella group of various insurgent factions, will also be attending meetings about the conflict.
Panitan described Rahim Noor as an "old hand" with experience dealing with issues on Thai-Malaysian border dating back to the days of the Communist Party of Malaya.    The appointment of Rahim Noor as the new facilitator coincides with a change in the team of Thai officials charged with carrying out the peace talks.
Panitan said, in the interview, that the stalled peace process in southern Thailand has now reached a critical stage.
"The political changes in Malaysia and PM Mahathir's expressed desire to help Thailand solve the conflicts should provide a new window of opportunity for the peace process," he said.
He added that the new political context in Thailand, after the general elections early next year, should also provide new impetus to the peace dialogue.
In his first visit to Thailand after taking office following a dramatic election victory in May, the 93 year old Mahathir is expected to make discussion of Thai-Malaysian cooperation in addressing the insurgency problem a headline discussion with PM Prayut.

PHOTO: Malaysian PM Mahathir Mohamad