Phuket
Phuket Governor inspects the Phoenix salvage site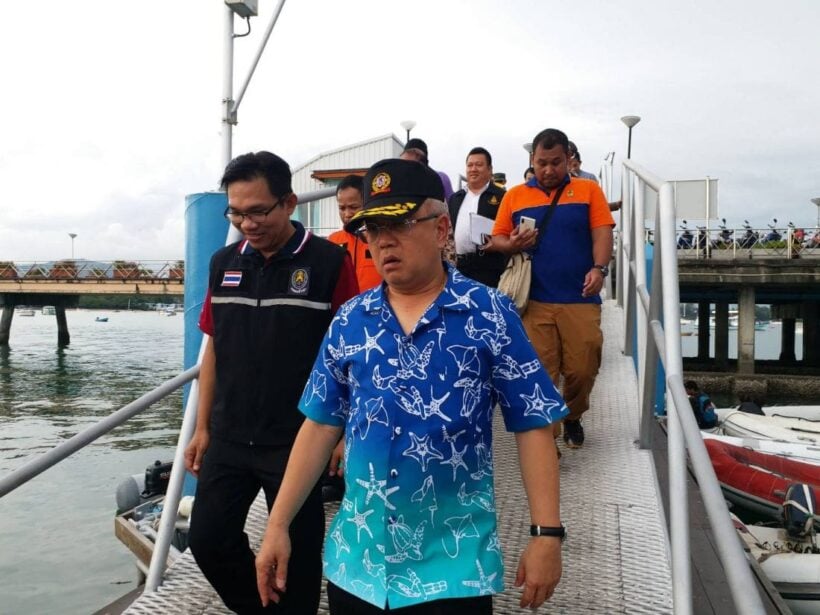 Phuket's Governor Pakkapong Tawaipat headed out to the scene of the salvation operations to recover the Phoenix, the boat that sank on July 5 causing the drowning death of 47 Chinese tourists.
The Phuket PR Office says a team of officials, headed up by the new Governor, departed from Chalong Pier on a speed boat at 4pm yesterday to the site of the Phoenix wreckage 19 kilometres south-west of the island – a trip of about 20 minutes.
Governor Pakkapong says, "Many government offices are working to increase confidence for tourists that are coming during the tourism season."
"Both Thai and foreign tourists especially Chinese tourists can be confident in safety measures that we have implemented."
The salvage operations for Phoenix have become mired in poor arrangements, several unsuccessful attempts and unsuitable weather since operations began several months ago. One contract diver has died during the operations.
Read more about his death HERE.
The Phoenix salvage boat operation expected to be finished before October 12, pending favorable weather condition.