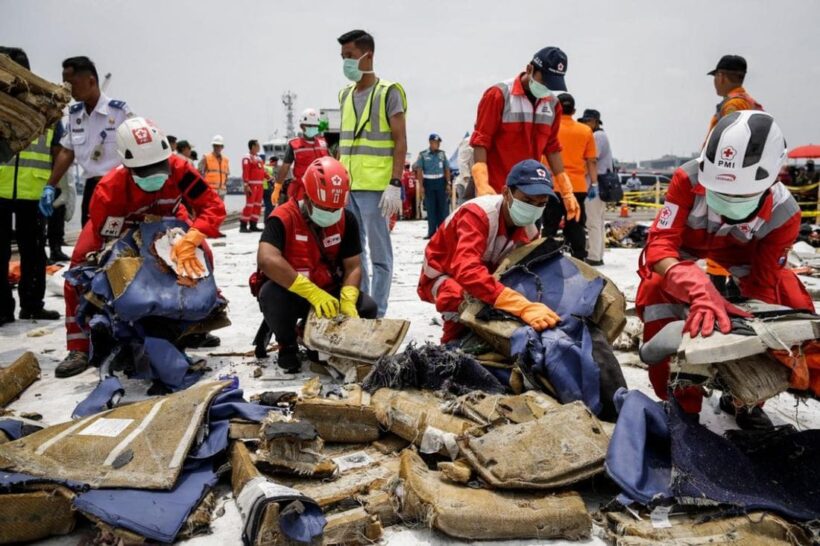 PHOTO: Search and recovery teams continue to comb the area off Jakarta for the missing jet
Indonesia's National Transportation Safety Committee has reported that an airspeed indicator on the Boeing 737 Max 8 jet that crashed last week (Lion Air 610) killing 189 people, was damaged for its last four flights. The plane had only notched up a total of 19 flights, including the fatal final flight.
KNKT chief Soerjanto Tjahjono explained to reporters that the damage became apparent after data had been downloaded from the plane's flight data recorder. He added that it will be up to Boeing and US aviation authorities what action or reporting will take place to prevent similar problems on other similar planes.
It has not been reported is the problems with the airspeed indicator were a mechanical or maintenance issue. At this stage there has been no announcement if US authorities would order checks on other Boeing Max 8 series jets.
Nurcahyo Utomo, the KNKT sub-committee head says they were trying to find out what the exact damage was, where in the system it failed and how it had been 'fixed' before the fatal Lion Air flight.
"We don't know yet where the problem lies, what repair has been done, what their reference books are, what components have been removed," he was quoted as saying in Reuters.
At this stage aviation experts say it is too early to determine the eventual causes of the crash, just northeast of Jakarta, where the plane crashed 13 minutes after take-off.
Search teams are yet to locate and recover the plane's cockpit voice recorder from the sea floor.
At this stage, Boeing has declined to comment. The US manufacturer has delivered 219 of the 737 MAX 8 jets to customers globally. Another 4,564 orders are yet to be delivered.

SOURCE: Thai PBS, The Thaiger