Crashed Lion Air 737 had damaged air-speed indicators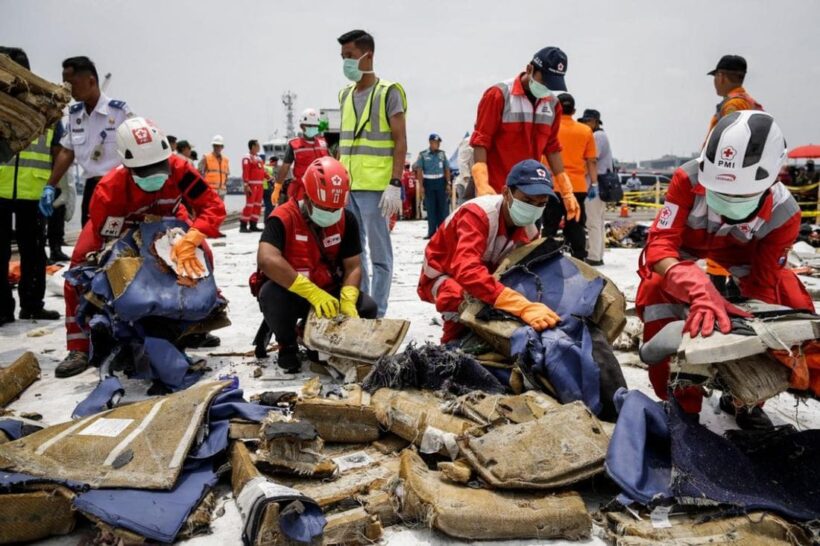 PHOTO: Search and recovery teams continue to comb the area off Jakarta for the missing jet
Indonesia's National Transportation Safety Committee has reported that an airspeed indicator on the Boeing 737 Max 8 jet that crashed last week (Lion Air 610) killing 189 people, was damaged for its last four flights. The plane had only notched up a total of 19 flights, including the fatal final flight.
KNKT chief Soerjanto Tjahjono explained to reporters that the damage became apparent after data had been downloaded from the plane's flight data recorder. He added that it will be up to Boeing and US aviation authorities what action or reporting will take place to prevent similar problems on other similar planes.
It has not been reported is the problems with the airspeed indicator were a mechanical or maintenance issue. At this stage there has been no announcement if US authorities would order checks on other Boeing Max 8 series jets.
Nurcahyo Utomo, the KNKT sub-committee head says they were trying to find out what the exact damage was, where in the system it failed and how it had been 'fixed' before the fatal Lion Air flight.
"We don't know yet where the problem lies, what repair has been done, what their reference books are, what components have been removed," he was quoted as saying in Reuters.
At this stage aviation experts say it is too early to determine the eventual causes of the crash, just northeast of Jakarta, where the plane crashed 13 minutes after take-off.
Search teams are yet to locate and recover the plane's cockpit voice recorder from the sea floor.
At this stage, Boeing has declined to comment. The US manufacturer has delivered 219 of the  737 MAX 8 jets to customers globally. Another 4,564 orders are yet to be delivered.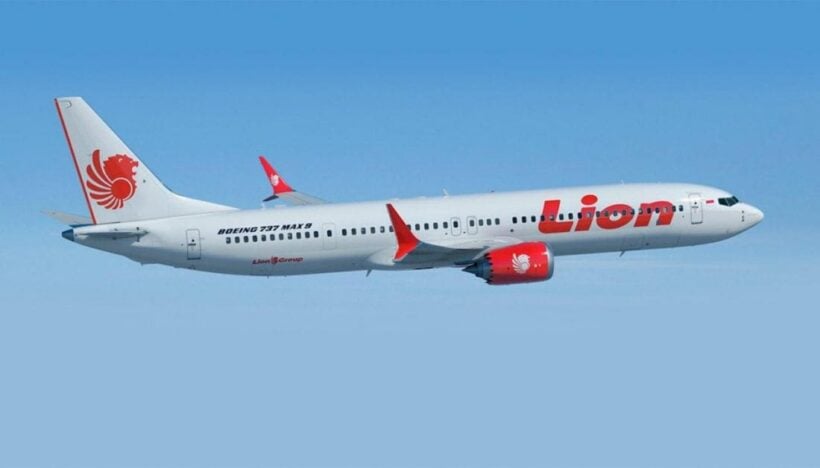 SOURCE: Thai PBS, The Thaiger

Flying in the dark – Lion Air crash investigation update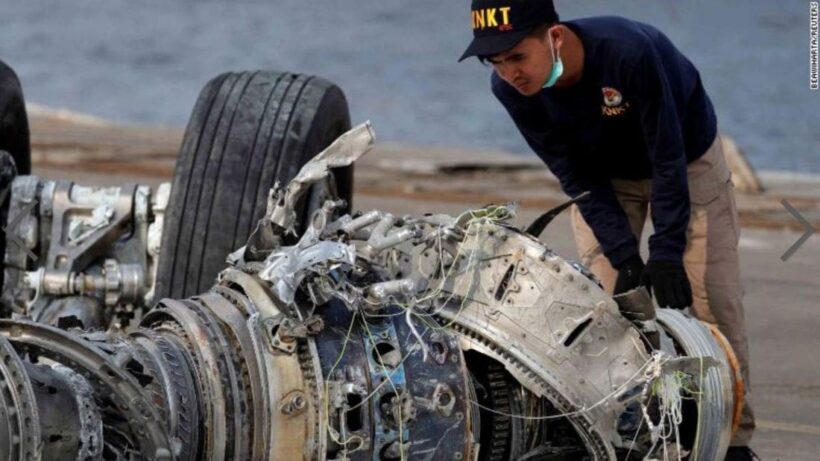 PHOTO: Komite Nasional Keselamatan Transportasi
As an investigation into the ill-fated JT610 Lion Air flight continues, questions are now being asked if the pilots actually knew how to fly the plane – that they may not have had full knowledge of the latest model, the Boeing 737 Max 8 jet.
A lawsuit against Boeing was filed last Thursday. The parents of one passenger are suing Boeing, claiming that the plane had an unsafe design. The suit alleges "Boeing failed to communicate a new safety feature that hadn't existed in previous 737s".
For its part, Lion Air's operational director accuses Boeing of "withholding information" from the company's pilots in the manuals about a safety feature that can automatically lower the airplane's nose to prevent a stall.
But the Boeing CEO Dennis Muilenburg told Fox Business Network last week that information was available as part of the training manual. Then on Wednesday last week, a Boeing spokesperson stated in an email that the company could not "discuss specifics of an ongoing investigation" but claimed the company "provided two updates for our operators around the world that re-emphasise existing procedures for these situations."
"We are confident in the safety of the 737 Max 8. Safety remains our top priority and is a core value for everyone at Boeing."
Lion Air has had a patchy safety record exacerbating a ban from European and US airspace between 2007 and 2016. Those bans have since been lifted, with the international civil aviation organisation giving Lion Air its top rating in terms of safety this year. Aviation experts consider the purchase of the Max 8 fleet may have been a tangible part of that boost to a top safety rating.
Mary Schiavo, a CNN aviation analyst and the former inspector general of the US Department of Transportation, says one of the selling points of the Boeing 737 fleet is that pilots can move from one plane to another easily if they are already trained on one of the jets.
She also said that updating a manual can be a long process for manufacturers and airlines and that, in this situation, there may have been an oversight. Schiavo speculates that Boeing likely "assumed it would save the plane when it looks like it might have doomed the plane."
A Federal Aviation Authority emergency directive sent to all Max 8 operators on November 7, in the wake of the Lion Air crash, explains that pilots can stop a malfunctioning automated system on those planes by pressing two buttons. The FAA bulletin said that "all carriers were to revise their manuals within three days".
"This condition, if not addressed, could cause the flight crew to have difficulty controlling the airplane, and lead to excessive nose-down attitude, significant altitude loss, and possible impact with terrain."
Last Wednesday, the Wall Street Journal reported that Southwest Airlines, a US budget carrier with a new fleet of MAX 8 planes, replaced two malfunctioning AOA (sensors that measure the plane's angle related to airspeed) sensors, in the three weeks before the fateful Lion Air crash.
As of today, the flight's cockpit voice recorder is still missing, thought to be buried in the mud at the ocean floor off Jakarta. The 'ping' to help locate the recorder went quiet about a week after the crash. The CVR would provide vital evidence into the pilot's actions and conversations leading to the incident.
Enterprising young Cambodian impresses with multi-lingual skills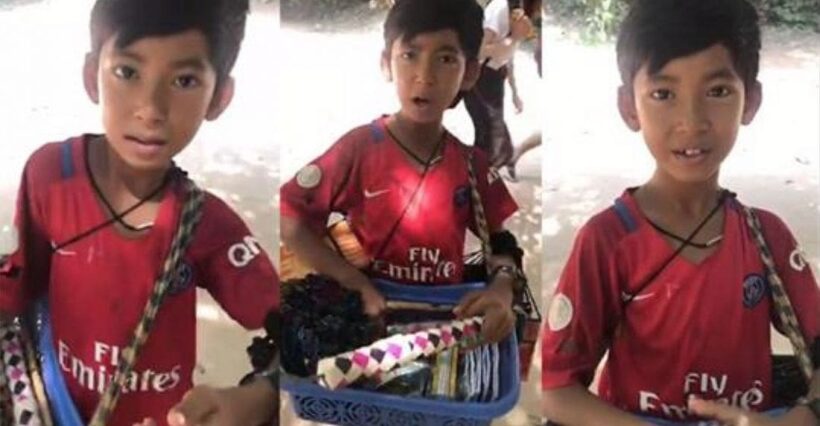 Young vendors become very resourceful at extracting money from tourists. All in the quest of making an honest living and bringing some money to their families. This young boy seems to have knowledge of at least seven languages, obviously representing the most popular languages spoken by the tourists he speaks to during his daily rounds.
Netizens are impressed by his talents but some are saying that the boy has to develop this skill in order to survive. A translation follows some of the many languages he is able to use in his daily work. Let's hope he gets the opportunity to use his skills in a prosperous career in the future.
We'll take five of whatever you're selling!
Two Khmer Rouge leaders sentenced to life in prison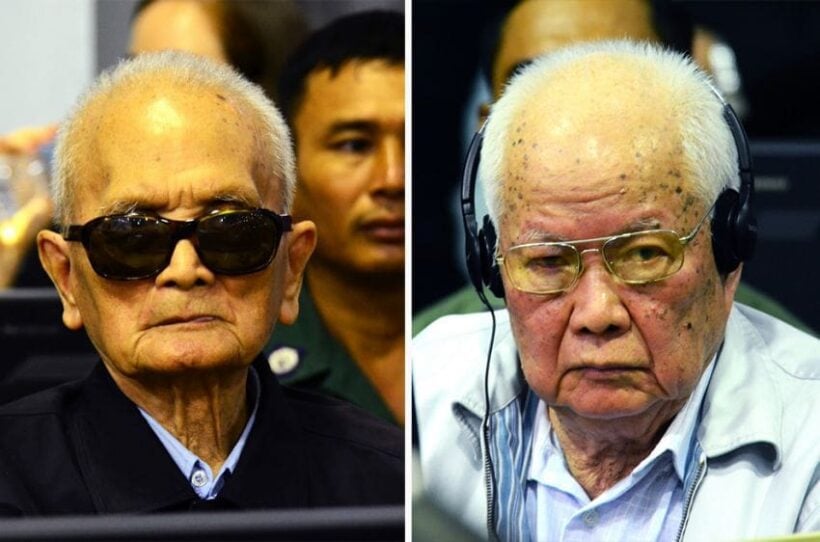 PHOTO: Pnomh Penh Post
A UN-backed court has found two leaders of Cambodia's murderous Khmer Rouge regime guilty of genocide. The judgement comes four decades after the regime which oversaw what became known as the Killing Fields, was overthrown.
Most of the victims of the 1975-79 regime died of starvation, torture, exhaustion or disease in labour camps. Others were simply bludgeoned to death during mass executions, many in areas just out of the Cambodian capital Phnom Penh.
Up to 2.2 million people, a quarter of Cambodia's population at the time, died during the four year rule of the Khmer Rouge.
The Extraordinary Chambers in the Courts of Cambodia (ECCC), said Khmer Rouge "Brother Number Two", 92 year old Nuon Chea and former President 87 year old Khieu Samphan were guilty of genocide against the Cham Muslim minority and Vietnamese people, and of crimes against humanity. The pair have been sentenced to life in prison.
They were already serving life sentences for 2014 convictions for crimes against humanity, in connection with the forced evacuation of Phnom Penh after the Khmer Rouge took power under their notorious leader Pol Pot in 1975.
There had been debate for years among legal experts at to whether the killings by the Khmer Rouge constituted genocide, as the vast majority of victims were fellow Cambodians.
The court found that during their rule, the Khmer Rouge's policy was to target Cham and Vietnamese people to create "an atheistic and homogenous society without class divisions", Judge Nil Nonn said in the verdict.
Hundreds of Vietnamese civilians and soldiers were also killed at the infamous S-21 interrogation centre, at a converted Phnom Penh school called Tuol Sleng, after being tortured to admit being spies. Tuol Sleng remains a gruesome tourist attraction and testament to the systematic torture and execution of those who ended up there during the brutal regime.
"The fate of all these prisoners was a foregone conclusion as they were all ultimately subject to execution."
Both Khieu Samphan and Nuon Chea appeared for the court session but Nuon Chea was excused after 40 minutes complaining of back pain. He continued to follow the proceedings from his cell.
Khieu Samphan, looking frail and gaunt. He stood in the dock with the help of prison guards when Nil Nonn read the verdict.
The court, a hybrid UN and Cambodian tribunal, was set up in 2005 to bring to justice "those most responsible" for the deaths under the Khmer Rouge. The court has convicted only three people.
Its first conviction was in 2010 when it sentenced Kaing Guek Eav, alias "Duch", head of S-21 where as many as 14,000 people were tortured and executed, to life in prison.
Two other Khmer Rouge leaders, Ta Mok and Ieng Sary, were facing charges but died before the case was concluded. Pol Pot died in 1998.