Southeast Asia
UPDATE: Investigation into Lion Air crash – one week later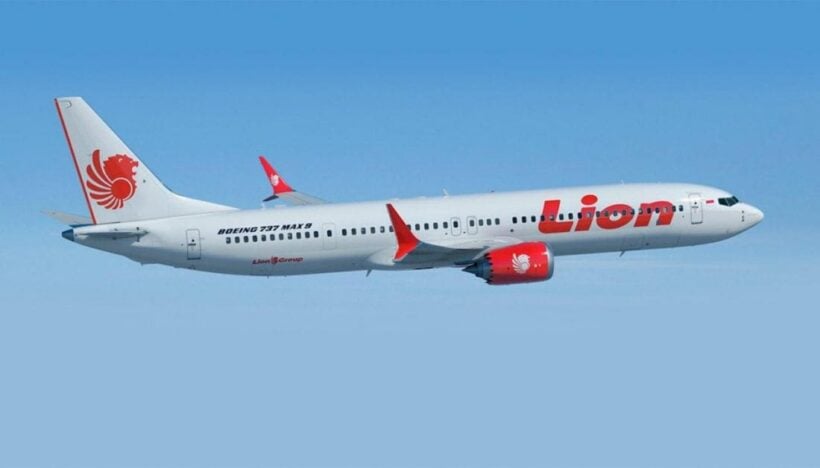 A few key new facts have emerged in recent days as the search for the plane fuselage and the investigations continue…
• Lion Air Flight 610 was intact with its engines running when it crashed at high speed into the Java Sea
• Investigators have already determined that Flight 610 did not explode in the air and was in "good shape" when it entered the water
• Investigators have confirmed there was a technical problem with the new Boeing 737 MAX 8 aircraft on the day of the crash
• Diving teams could no longer hear any signal from the cockpit voice recorder
• The plane's other 'black box', the flight data recorder, was located last Thursday
• The plane had only recorded 19 flights, including last Monday's flight
• On the day before, a passengers says the same plane "dropped as if it was losing power. It dropped about 400 feet"
The Lion Air Flight 610 was intact with its engines running when it crashed headlong into the Java Sea last Monday off the coast of Jakarta. The claim comes from the head of Indonesia's National Transportation Safety Committee.
Soerjanto Tjahjono says that Flight 610 did not explode in the air and was in "good shape" before it literally fell out of the sky, killing all 189 people on board.
He was speaking with victims' families today and claimed there were "technical problems" with the brand new Boeing 737 Max 8 aircraft when it took off last week. He did not elaborate on his claims or where he received the information.
Authorities have already confirmed the same plane, on a Bali-Jakarta flight the day before the crash, had experienced technical issues, including a sudden loss of altitude which was recorded on the flight path. The loss of altitude occurred at approximately the same time after take-off – around 10 minutes.
Divers are continuing to comb the waters off Java island coast for the aircraft's missing cockpit voice recorder (black box), which will likely shed vital clues on the plane's final moments before it crashed.
The head of Indonesia's Search and Rescue Agency says that after initially hearing a "ping" from the CVR on Saturday there has been silence ever since.
"We checked that spot, located around 50 metres from the location of finding the first black box. But haven't been able to find the black box."
The plane's flight data recorder was recovered last Thursday and has already shown that the plane had only performed 19 flights, including its final flight. Aviation data experts from four countries are now going though the rest of the vital recorded data to piece together evidence about the doomed flight's last minutes.
Analysts say finding the cockpit voice recorder is imperative and has implications for other airlines flying similar model 737s around the world.
The same Boeing 737 Max 8 jet had experienced a significant drop in altitude on a flight from Bali to Jakarta, according to passenger Robbi Gaharu.
"After 10 minutes in the air the plane dropped as if it was losing power. People panicked. It dropped about 400 feet. It felt like we were falling into "a really, really deep hole." He says he was able to confirm the altitude drop on a flight-tracking website.