Busan, South Korea – Best Destination in Asia, according to Lonely Planet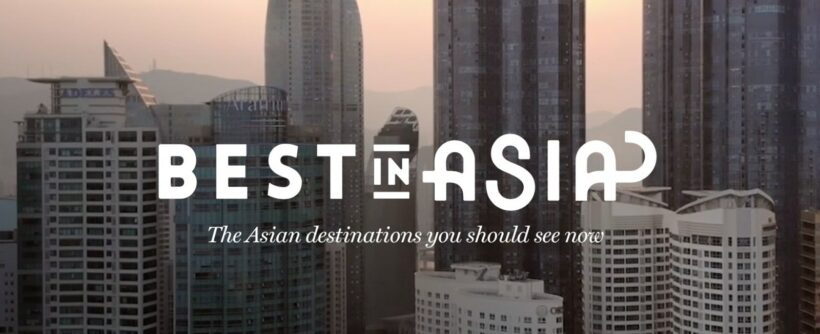 Lonely Planet have announced their Top Ten Asian destinations for 2018. Only one entry for Thailand – Chiang Mai.
The South Korean portside city of Busan has won the top gong as the best destination in Asia 2018 by the influential travel blog. Busan is described as a "confluence of scenery, culture and cuisine."
It's long been domestically lauded as the country's best beach getaway, but South Korea's second largest city packs an eclectic offering of activities to suit all travellers
This is the third edition of Lonely Planet's "Best in Asia" list – a list of ten destinations it rates as worthy of your tourist money from right around the Asian sphere.
The city also tops the Best in Asia list for offering travelers an "eclectic offering of activities, from hikes up to Buddhist temples and hot springs to seafood feasts at the largest fish market in the country."
Busan is the second-largest in South Korea after Seoul.

In second spot, a surprise emerging travel destination, is Uzbekistan, with its "dreamy mosaic-clad mosques and Silk Road lore."
"In late 2017, Uzbekistan took huge strides in opening up to tourism, announcing visa-free and e-visa schemes, new air routes and also extensions to its shiny high-speed rail network, making access to its collection of jewelled architecture and ancient cities easier than ever."

In third place is Vietnam's southern capital, Ho Chi Minh City – no surprise to anyone who have visited it recently.
"Aging apartment blocks are being colonised by vintage clothes stores and independent coffee shops, innovative breweries like Heart of Darkness and East West Brewing are fuelling one of the best craft beer scenes in Southeast Asia, and a selection of eclectic venues are strengthening the local music scene."

PHOTO: Lonely Planet
Here are the top 10 destinations in the Lonely Planet "Best in Asia 2018" list…
1. Busan, South Korea
2. Uzbekistan
3. Ho Chi Minh City, Vietnam
4. Western Ghats, India
5. Nagasaki, Japan
6. Chiang Mai, Thailand
7. Lumbini, Nepal
8. Arugam Bay, Sri Lanka
9. Sichuan Province, China
10. Komodo National Park, Indonesia
For the full list visit the Lonely Planet story HERE.
- The Thaiger
Data of 1.5 million patients stolen, including the Singapore PM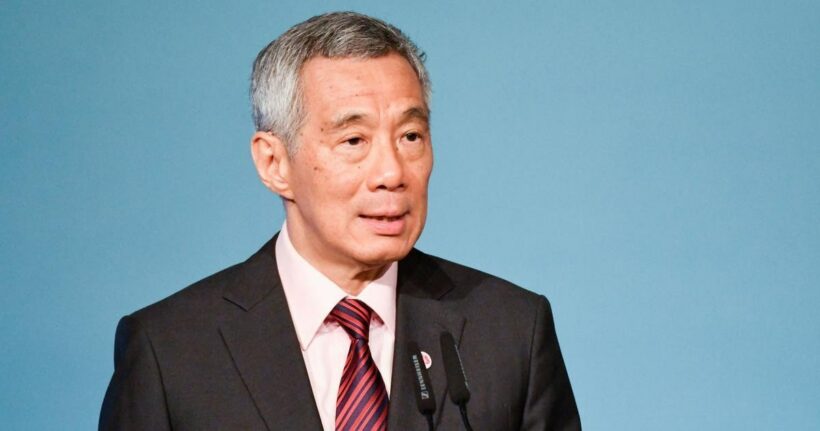 PHOTO: Singaporean PM Lee Hsien Loong​
The personal data of 1.5 million patients, including the Singaporean PM Lee Hsien Loong​ ​and a ​few ministers, ​has been stolen. Some 160,000 people also had their outpatient prescriptions stolen.​
In Singapore's worst cyber attack, hackers have stolen the personal particulars of 1.5 million patients. Of these, 160,000 people, including PM Lee Hsien Loong and a few ministers, had their outpatient prescriptions stolen as well.
The hackers infiltrated the computers of SingHealth, Singapore's largest group of healthcare institutions with four hospitals, five national speciality centres and eight polyclinics. Two other polyclinics used to be under SingHealth.At a multi-ministry press conference yesterday (July 20), the authorities said PM Lee's information was "specifically and repeatedly targeted".
The 1.5 million patients had visited SingHealth's specialist outpatient clinics and polyclinics from May 1, 2015, to July 4, 2018.Their non-medical personal data that was illegally accessed and copied included their names, IC numbers, addresses, gender, race and dates of birth.No record was tampered with and no other patient records such as diagnosis, test results and doctors' notes were breached.
There was no evidence of a similar breach in the other public healthcare IT systems.Health Minister Gan Kim Yong and Minister for Communications and Information S. Iswaran both described the leak as the most serious, unprecedented breach of personal data in Singapore.
Read the rest of the story HERE.
"Myanmar must be held accountable" – Fortify Rights Report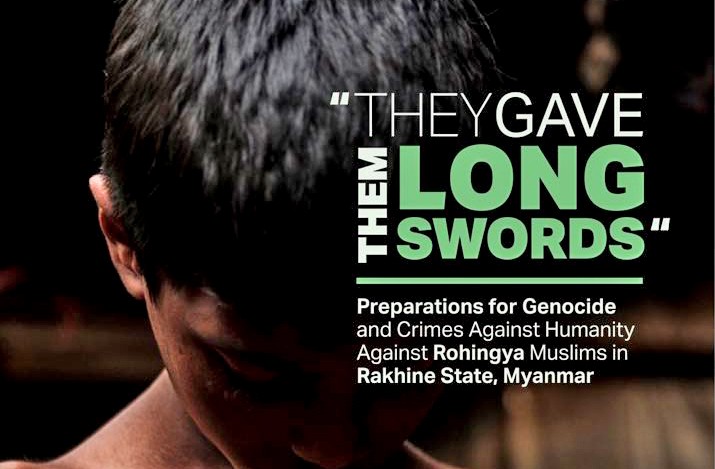 The Fortify Rights report is out. It names names and specifies responsibilities for the ongoing persecution of Myanmar's Rohingya. The Nation's Wasamon Audjarint and Sandy Leegumjorn compile this report about the document and its implications for Myanmar's military.
The international community must hold Myanmar accountable for the military-planned genocide of the Rohingya minority, a report unveiled yesterday said, describing the killings as "extensively and systematically planned".
The Fortify Rights report specifically identifies 22 military and police officials who it says were responsible for overseeing the crackdown. The report claimed there were reasonable grounds for the International Criminal Court (ICC) to issue arrest warrants against the perpetrators for crimes against humanity. It also called on the UN Security Council to immediately refer the situation to the ICC. The report calls on ASEAN, of which Myanmar has been a member since 1997, to hold an emergency meeting and develop an action plan to address the Rohingya crisis as well as to ensure international justice and accountability.
"ASEAN has a particular role to play in ending these atrocities. Governments have the ability to persuade all members of the UNSC to support an ICC referral vote or at least abstain from blocking it," said Matthe Smith, Fortify Rights' CEO.
"In its capacity as an ASEAN member, Malaysia under the new administration appears to be positive in pursuing the issue and bringing a solution," the NGO's Malaysia-based legal director Eric Paulsen said.
"It's going to be a huge step, but ASEAN must collectively do better and get Myanmar to take account of their crimes."
The 160 page report identifies 22 military and police officials who, according to the NGO, had "command responsibility for the clearance operations in northern Rakhine state".
Included in the list are Myanmar's top brass: Commander-in-Chief Sr General Min Aung Hliang, Deputy Commander-in-Chief V Sr General Soe Win, and the Joint Chief of Staff of the Army, Navy, and Air Force General Mya Tun Oo.
The report entitled "They Gave them Long Swords", describes how Myanmar authorities provided weapons and quasi-military training to non-Rohingya citizens in northern Rakhine state months before the attacks started. They also collected sharp or blunt objects from the Rohingya to "disarm" and weaken them, block access to humanitarian aid and restricted access to journalists and human rights monitors before the attack.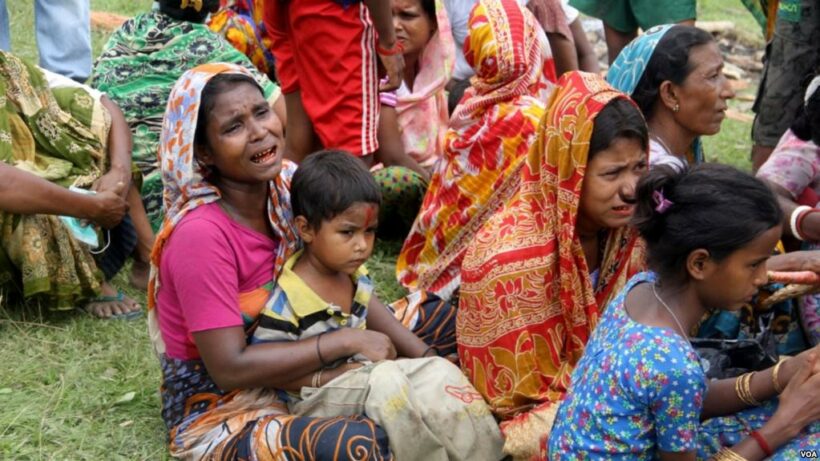 PHOTO: VOA
The report documents how Myanmar authorities committed mass killings, rape, and arson attacks against the Rohingya in Maungdaw township in October and November 2016. They also made preparations to commit another attack that extended throughout Maungdaw, Buthidaung and Rathedaung, all townships in northern Rakhine.
The report says that the Myanmar government's action could fit within the UN's Framework for Analysis of Atrocity Crimes as "preparatory actions" for genocide and crimes against humanity.
According to United Nations reports, in the months up to January 2018 almost 690,000 Rohingya escaped or were driven out of Rakhine and sought refuge in Bangladesh as refugees to escape continuing attacks. The report says that at least 27 Myanmar Army battalions of up to 11,000 soldiers, along with at least three combat police battalions of some 900 police personnel, were involved in the uprooting operation.
During a press conference to launch the report yesterday at the Foreign Correspondents' Club of Thailand, a Rohingya man identifying himself as "Hajismal" affirmed that what had happened was "a 100 per cent genocide that they have done against us".
"I didn't know the meaning of the term 'genocide' at first. I asked its meaning from my Thai friend, who explained to me that it involves serious human-rights violations. I then became certain that what I had experienced was nothing else but genocide," Hajismal said.
"My family members were also killed. Some of our people still remain in Rakhine state and are being killed day by day," he added.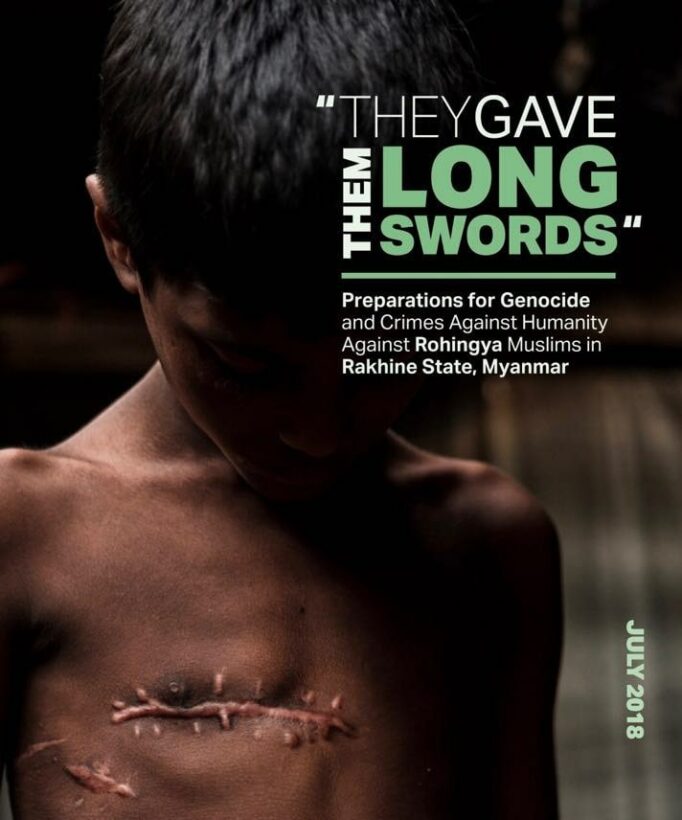 SOURCE: The Nation
Vaping pilot causes 737 to plunge 6,000 metres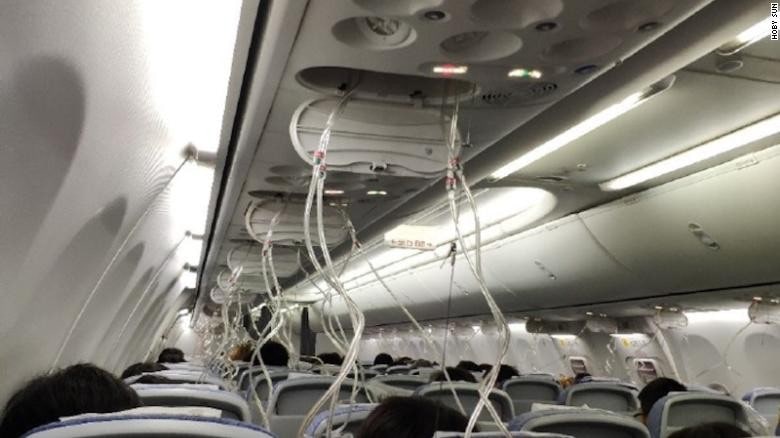 A vaping co-pilot in the cockpit of an Air China flight has caused the plane to plunge 6,000 meters (19,600 feet) after mistakenly flicking the wrong switch.
A senior official from the Civil Aviation Administration of China (CAAC) told reporters Friday that, without notifying the pilot, the unnamed co-pilot was trying to turn off air recycling fans to prevent the vapor from spreading into the passenger cabin. Instead, he toggled the wrong switches, which were close to his intended target, leading to a drop in oxygen levels that triggered altitude warnings.
Yikes!
The plane was a Boeing 737 carrying 153 passengers and 9 crew on a 3-hour flight from Hong Kong to the northeastern city of Dalian when the incident occurred. The plane landed safely in Dalian, according to the CAAC.
Chinese news agencies are reporting that, after the sudden drop in altitude, the plane eventually climbed back to around 7,500 metres (24,600 feet) and flew to its destination with a "less-than-adequate oxygen level" in the cabin.
In a video of Flight CA106 obtained by the Beijing News, a flight attendant is seen walking down the aisle to check on passengers, some of who are putting on oxygen masks in response to a pre-recorded announcement in Chinese and English asking them to do so.
Read the rest of this horrifying flight HERE.