Phuket
Injured Phuket monkey captured after swimming around Ao Po marina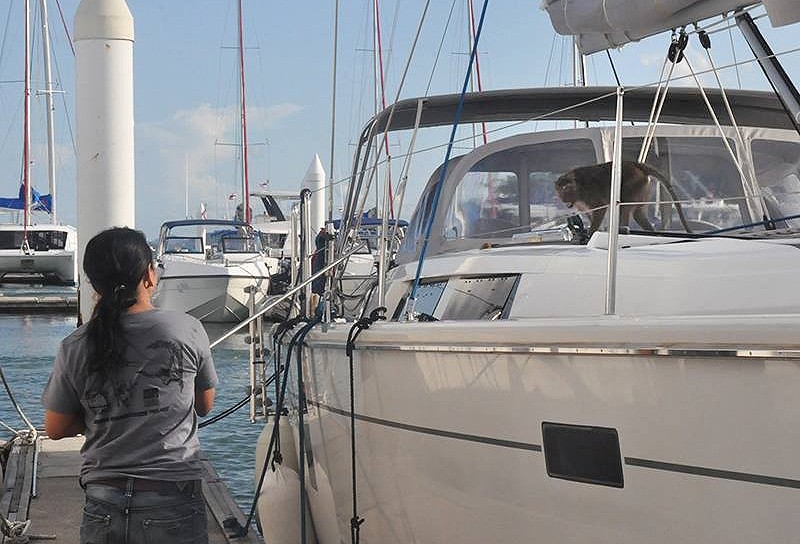 A monkey which was found injured in Ao Po, on the north-east coast of Phuket, is now recovering and getting veterinary attention. It was found at the Ao Po Grand Marina.
The Wildlife Animal Rescue Foundation of Thailand was notified last week about the monkey which some of the staff at the Ao Po marina believed had swam back from Koh Payu (where Phuket's excess monkey population were re-homed three weeks ago – The Thaiger doubts this theory).
Officers from the Khao Phra Taeo National Park were called when the distressed and injured monkey was discovered on a yacht in the marina.
A team arrived and were directed to find the panicked long-tailed macaque on a yacht. The monkey had a bad cut on its shoulder and neck.
Officers anaesthetised the monkey and took it to the national park centre for treatment. Witnesses told staff members of The Wildlife Animal Rescue Foundation of Thailand that they think the monkey might have swum from one of the small islands offshore and might have been struck by a boat propeller near the busy marina entrance.
Pongchart Chouehorm, the Director of the Natural and Wildlife Education Centre at Khao Phra Thaew Non-Hunting Area in Thalang, says that the monkey is now being cared for and should fully recover from its adventure.
Khun Pongchart also discussed the monkey matters with Jim Poulsen, a yacht broker of Lee Marine, who were looking after the yacht where the monkey was found.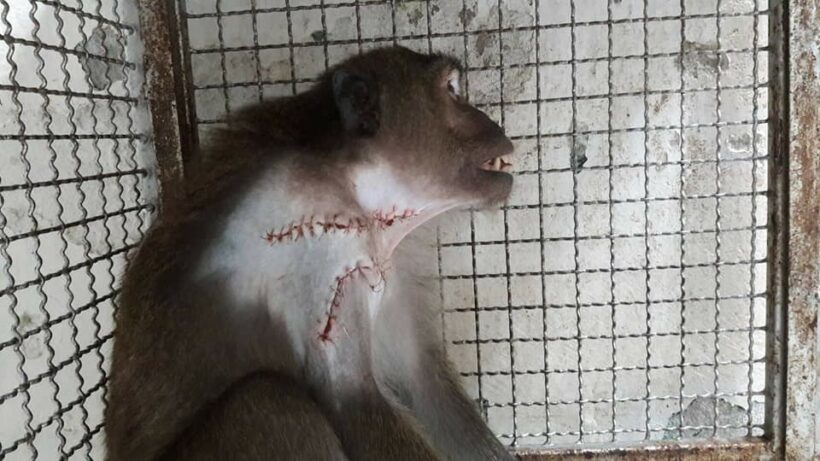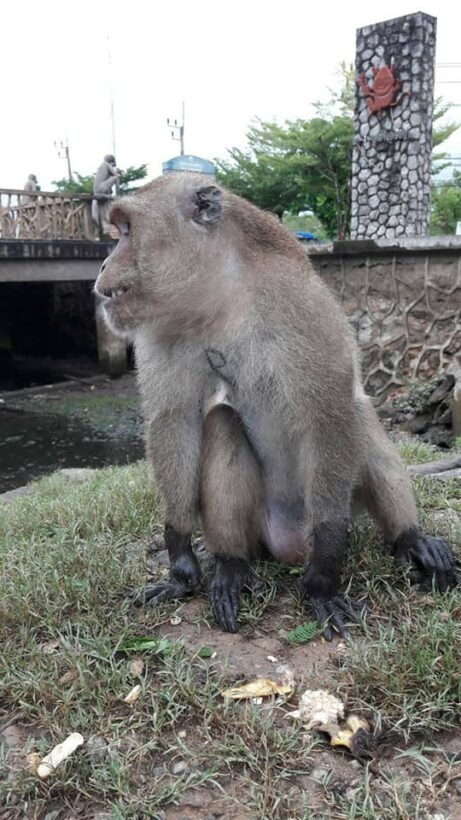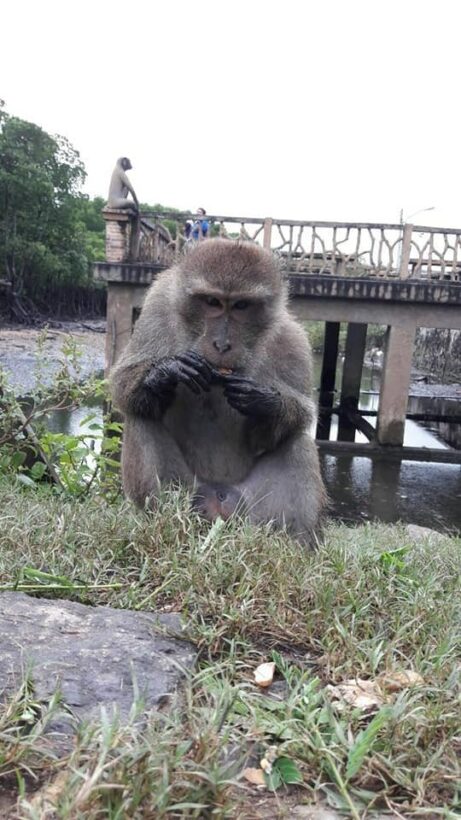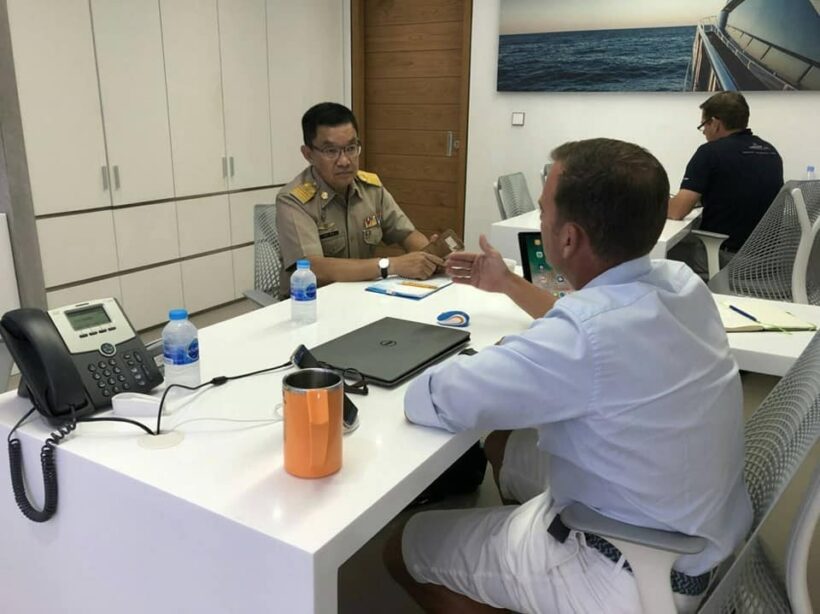 PHOTOS: Natural and Wildlife Education Centre at Khao Phra Thaew Non-Hunting Area and The Wildlife Animal Rescue Foundation of Thailand