Recharge Your Batteries at Holiday Inn Vana Nava Hua Hin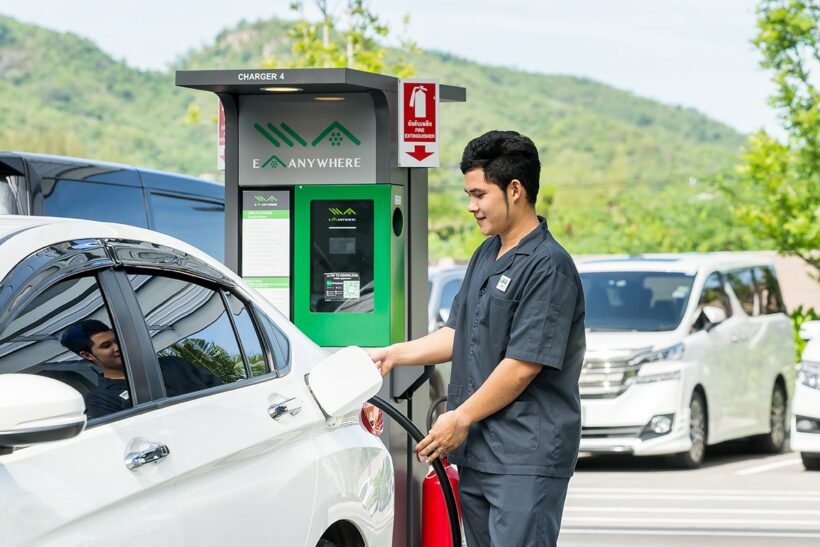 Holiday Inn Vana Nava Hua Hin, Asia's first integrated Holiday Inn hotel and water park, has demonstrated its commitment to innovation and sustainability by installing Hua Hin's first electric car charging station.
Launched in partnership with leading renewable energy company Energy Mahanakhon, the new 'EA Anywhere' charging station is a state-of-the-art facility that meets IEC international standards and can support all types of electric vehicle, including hybrid plug-ins (PHEVs) and battery-operated vehicles (BEVs).
The new charging station is located in the hotel's car park, meaning that guests can simply leave their vehicle to charge while they relax and recharge their own batteries at Holiday Inn Vana Nava Hua Hin. Electric car owners can also use a mobile app to locate the charging station and make payments.
Service fees for the new charging station are as follows:
· 60 mins – 50 baht
· 120 mins – 80 baht
· 180 mins – 110 baht
· 240 mins – 150 baht
By installing Hua Hin's first electric vehicle charging station, Holiday Inn Vana Nava Hua Hin is demonstrating its commitment to clean energy. The hotel is located just 3 hours' drive from Bangkok, which makes it perfect for guests travelling by car from the Thai capital.
"This partnership with Energy Mahanakhon is the first step in a very important movement and part of what we feel is our social responsibility," said Franck Rodriguez, General Manager of the Holiday Inn Vana Nava Hua Hin.
"The 200km journey between Bangkok and Hua Hin is a hugely popular route, travelled by millions of people each year, including domestic and international tourists. If every journey was taken by electric vehicle, this would have a hugely beneficial impact on the environment."
The number of electric vehicles in Thailand is expected to rise rapidly in line with global demand and with it the need for charging stations. Energy Mahanakhon has currently installed approximately 200 stations across Thailand, with a total of 1,000 targeted for this year.
Holiday Inn Vana Nava Hua Hin is a bold new hotel that rises dramatically from Thailand's golden Gulf coast, overlooking the sea. Directly accessible from the Vana Nava Hua Hin Water Jungle, which features 19 thrilling rides and slides, the hotel is suited to all types of holiday, including family vacations, weekend breaks and corporate retreats.
In addition to the water park, the hotel features restaurants, bars, outdoor pools, a spa and fitness centre. Its crowning glory is the spectacular 27th floor rooftop oasis, Vana Nava Sky Bar, which was designed by Ashley Sutton and features a stylish bar, restaurant, function space, outdoor pool and glass-floored observation deck. The hotel also features a collection of modern meeting spaces, including a 900-delegate capacity pillar-free balloon.


Find more property for sale and rent across Thailand at Thaiger Property, powered by FazWaz. You can even list your property for free.

Saturday night suicide linked to Hua Hin murder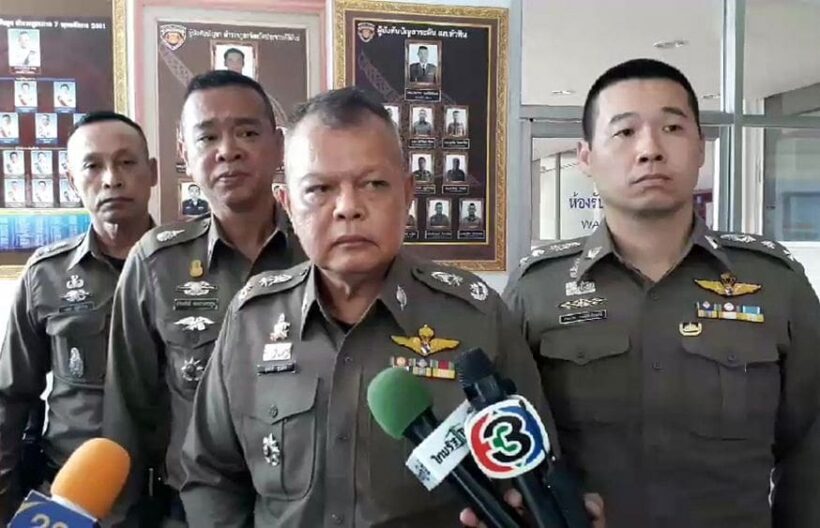 by Wimon Thabkhong and Apichat Hongsakul
A 26 year old man, thought to have to committed suicide, is the main suspect in the murder of a 39 year old Bangkok woman in Hua Hin, according to local police.
Read the original story of the crimes HERE.
The Thai man, who allegedly committed suicide by letting a train run over him on Saturday night in Prachuap Khiri Khan's Cha-am district, has been identified as the main suspect in the murder of a 39 year old Bangkok woman whose body, with multiple stab wounds in the neck, was found stuffed in a large plastic box in a house in Hua Hin district yesterday morning (Sunday).
The provincial police chief says the man, identified later as 26 year old Dithawat Dros, was linked to the murder case as he was the tenant of the rented house where the woman's body was found.
Police suspect that he might have killed the woman in anger and committed suicide to avoid punishment, police said. They are not aware of the motives for the murder at this stage.
Investigations continue into the alleged suicide and murder.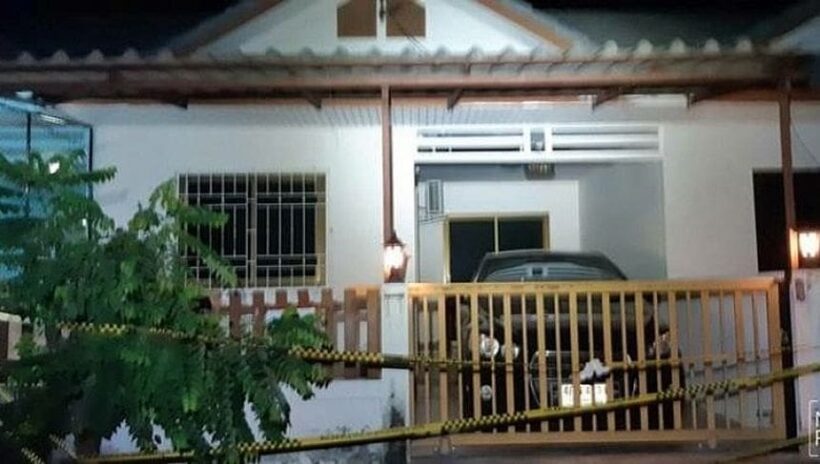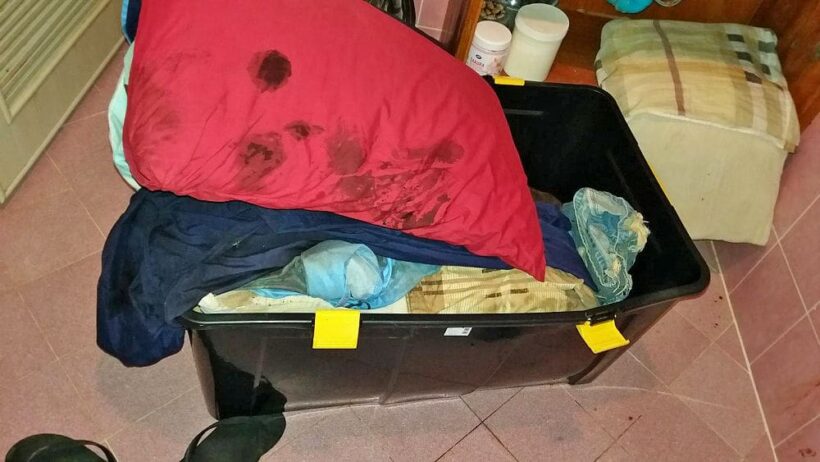 SOURCE: The Nation
Murdered Bangkok woman found in Hua Hin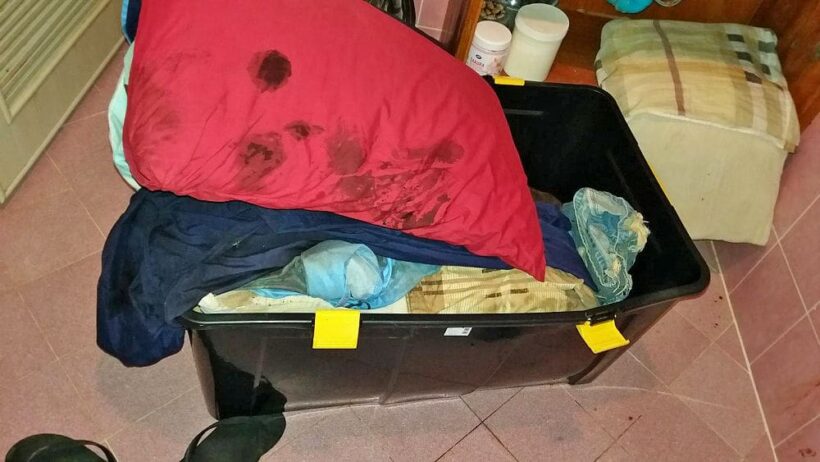 b

y Wimon Thabkhong and 

Apichat Hongsakul
The body of a 39 year old Bangkok woman, with multiple stab wounds in the neck, has been discovered stuffed in a large plastic box in the toilet of a rented house in Hua Hin district, Prachuap Khiri Khan province today (Sunday).

The woman, who doctors estimate has been dead for three days before the body was found, was later identified as Suchapat Hiranpanthachote.

A Hua Hin hotel had contacted police about a female guest who had left all her belongings in her room without checking out of the hotel as scheduled on October 9.

Suchapat's younger brother, who along with relatives came to Hua Hin to look for the missing woman after being unable to contact her, told police that the victim had left her home for Hua Hin on October 8, corroborating the hotel's information that she had checked in that night alone.

She reportedly left in her black car the next morning and never returned to the hotel. The brother joined police to check the rented house in question to look for her.

They encountered strong smell coming from the locked house, where the woman's black sedan was found parked. Her body and a bloodstained knife was found in the toilet.

A neighbour told police that the house was for rent and previously two men and a woman stayed there but in recent times there was only one man who stayed there. She said she had heard loud noises from that house three days ago but didn't suspect any wrongdoing. But she says she was later puzzled to see the male tenant leaving the house by jumping over the fence and riding away on a motorcycle.

She said she had smelt the bad odors from the house next door but never thought it was from a murder.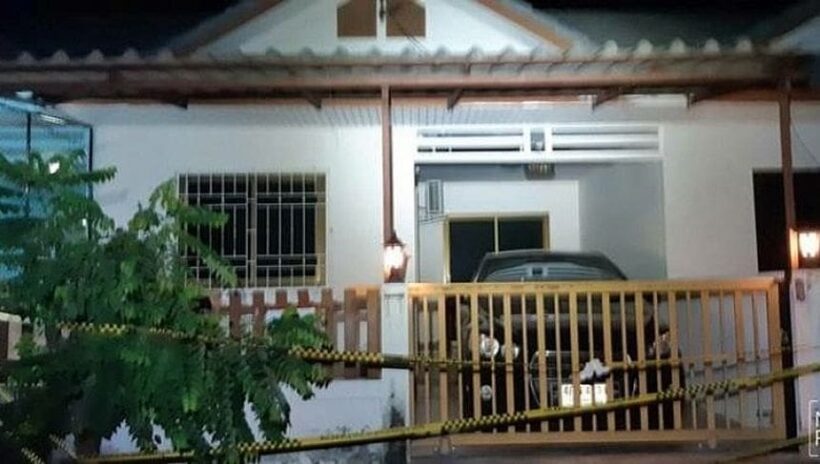 SOURCE: The Nation
Warning for horny pachyderms in Phetchaburi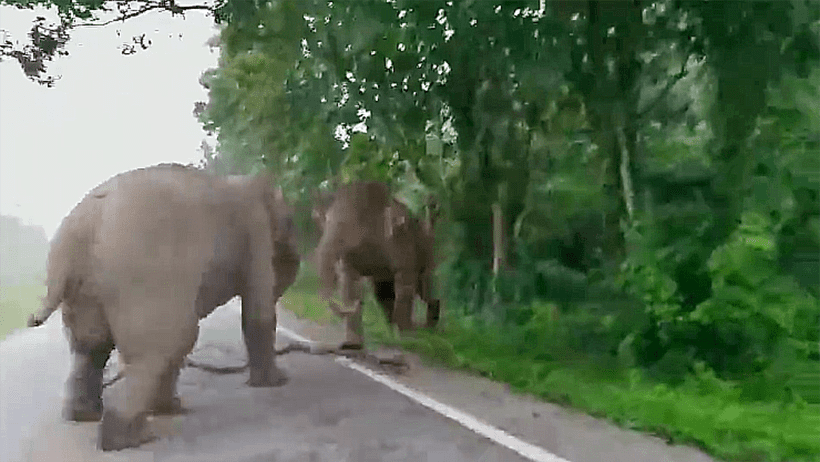 Sanook reports that the head of the Kaeng Krachan national park in Phetchaburi is warning us to take care after a video showing an elephant in 'musth'. An elephant in musth can have up to six times greater reproductive hormones running through their veins.
According to the national park chief, elephants can become dangerous to their own kind as well as humans during this period that can last for many weeks.
The video showed a violent altercation between two elephants – one a bull elephant the other of unspecified gender – on the "Nong Plub – Huay Sat Yai" Road in the national park. Mana Phermphoon is warning the public to be on the lookout as his staff try to help the situation by isolating the animal.
Sometimes elephants in musth are denied food and water in an effort to calm them down. Many zookeepers have been killed and animals in the wild also present serious problems.
SOURCE: Sanook