Random search at Phuket prison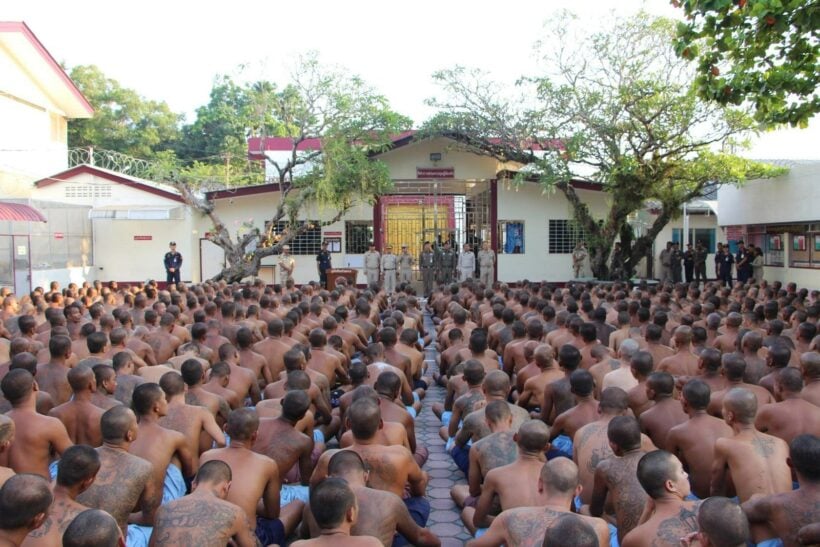 Phuket's Governor, along with the Deputy Police Region 8, Deputy Phuket Police Commander and other local authorities, led a team for an official search of the Phuket prison for drugs, other illegal items and mobile phones. However, no illegal items were found in the prison.
The search covered male and female prison sections and 250 prisoners were tested for drugs as part of the visit. No drugs were found during the testing.
"89% of the prisoners are jailed for drug cases. There are 2,589 prisoners housed at Phuket Prison at the moment, including 2,223 men and 366 women. The search is to make sure that the prison is free of drugs and other illegal items," said Phuket Prison Commander, Somkid Khammang.


Meanwhile, Phuket's Governor also made a speech to the prisoners.
"Everyone can make mistake for many reasons and everyone can also change and become a good person. I would like all prisoners to make the time spent here to beneficial to yourself and other members of the prison community. You can practice some occupational skills and learn how to live together peacefully. I want to cheer you up and encourage you all to be better people and focus on your future as a valuable member in your community."




Suspect arrested over 12 year old's rape last Wednesday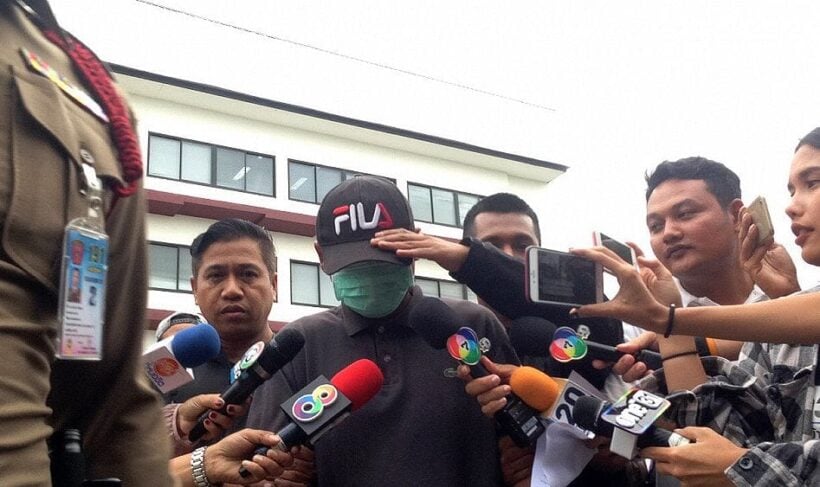 by Supachai Phetchthewee, Khanathit Srihirundaj
"Samruay initially confessed to police that he had raped the girl because he became sexually aroused after taking drugs."
A 42 year old suspect, wanted for the alleged rape of a 12 year old girl in an abandoned building in Bangkok's Bang Kapi district last Wednesday, has been arrested and taken into custody. 'Samruay Jitcheun' was arrested last night while lying low at the Bung Samran community in Ramkhamhaeng area following a tip-off about his whereabouts, police told a press conference this afternoon.
Samruay initially confessed to police that he had raped the girl because he became sexually aroused after taking drugs.
A police probe also found that Samruay had two arrest warrants for two separate theft cases against him: one in Sai Mai precinct and the other in Min Buri precinct, while he had also been arrested twice on charge of taking narcotic substances in Bangkok in 2012 and 2018.
The crime was initially labelled a gang-rape case but a police probe later determined that Samruay was the rape suspect while his male friend, who had accompanied him and the girl into the building at the time, allegedly was there to take drugs – an offence for which he will face separate charges, Samran explained.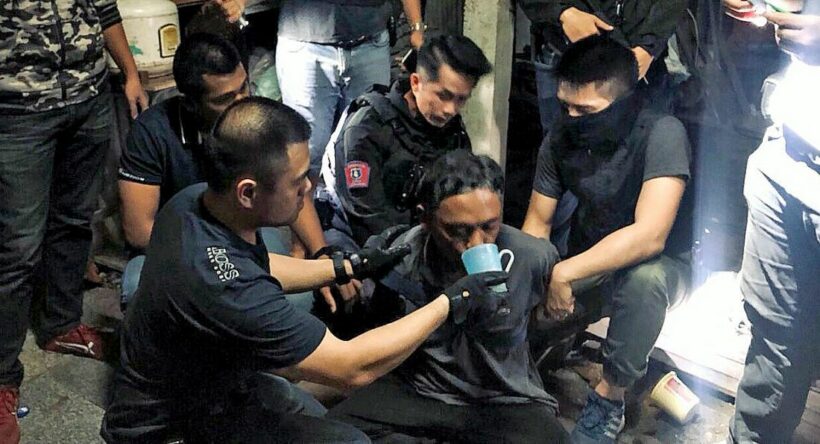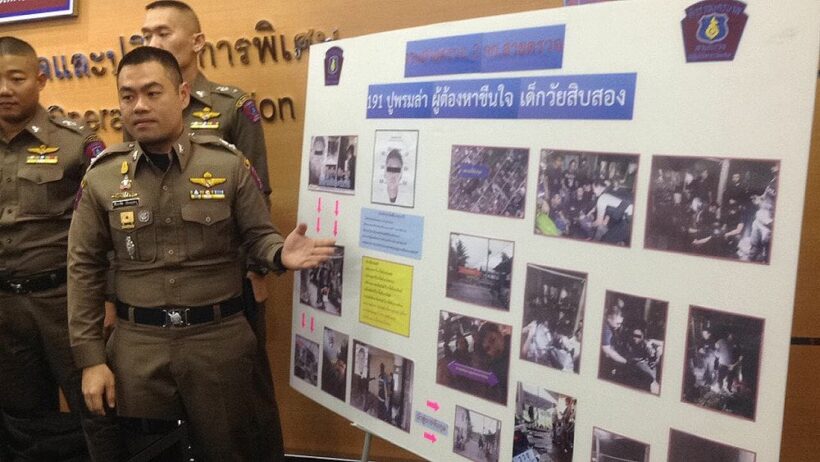 Police said Samruay was known as a family friend of the girl and reportedly gave her a lift to and from school occasionally.
He has been charged with raping a minor under 15 and "taking away" a minor from parents for a lewd act. On Wednesday, the day of the alleged attack, Samruay – who was involved previously in a drug crime and has no permanent job – showed up at the girl's house in the evening after having been out of contact with the family for a month.
Finding the girl alone at home, he allegedly lured her to go with him to buy snacks. The girl's mother was unable to locate the teen for hours before she showed up in her neighborhood late at night and told her mum she had been raped.
The mother and daughter filed a complaint at the Hua Mark Police Station, after which investigators inspected the alleged crime scene in an abandoned building at the end of Ramkhamhaeng Soi 81/4 in Bang Kapi district, and found traces of semen on a mattress.
According to the Women and Men Progressive Movement Foundation, which provides aid and legal consultation to victims of sexual assault or harassment cases, half of all rapes in Thailand as reported in 158 national news stories in 2011 were committed by family members (father, step-father, grandfather or brothers) or acquaintances (neighbour, friend, teacher or monk).
Only 33 per cent of such cases were committed by strangers.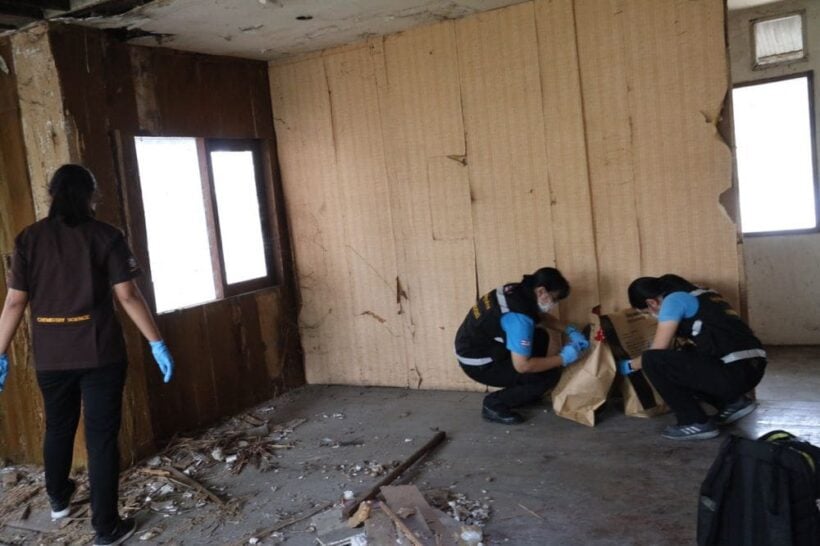 SOURCE: The Nation
Woman falls to her death from Bangkok hotel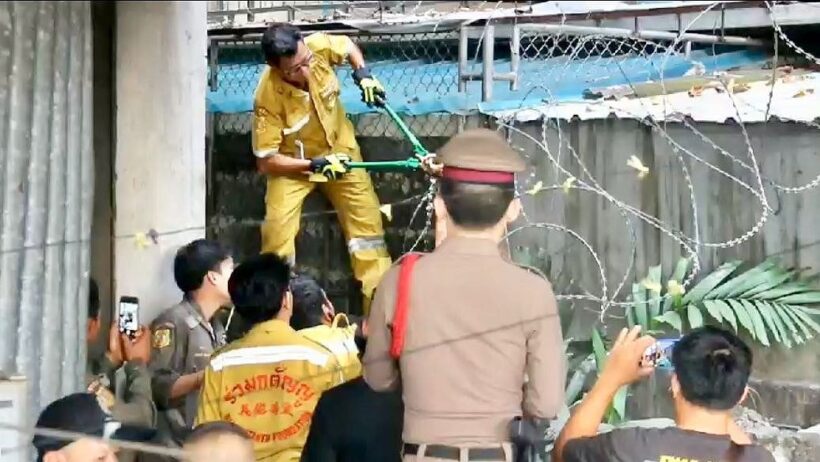 A Portuguese woman has died after an incident at a Bangkok hotel in the Maha Preuktharam sub-district this morning.
The 24 year old was found dead around at 8am Sunday morning after falling, or jumping, from a sixth floor open deck of a the hotel.
Bang Rak police deputy inspector Pol Captain Thanapat Suwannak says the body of the foreign tourist, later identified as Maceiras Rijo Vera, was found entangled in a barbed-wire fence at the base of the hotel.
The hotel is on Maha Nakhon Road in Maha Preuktharam sub-district.
Police determined that she was sharing a hotel room with her elder sister on the third floor. At this stage Police suspect she committed suicide but the investigation is continuing.
CCTV footage reportedly shows that she went to the open deck to perform her yoga at around 5am.
The woman's body was sent to the Police General Hospital for an autopsy.
The Portuguese embassy was contacted and asked to co-ordinate the transport of her body back Portugal.
SOURCE: The Nation
Tham Luang caves closing for retrieval of all rescue equipment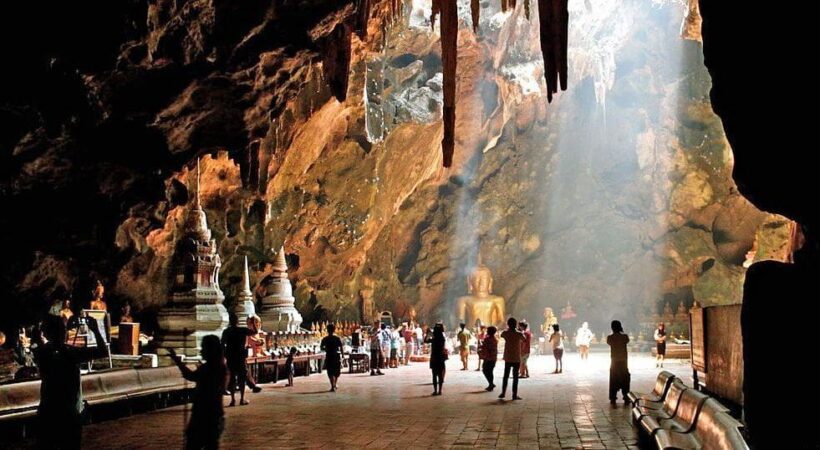 Chiang Rai's Tham Luang caves, the scene of the international cave rescue last July, will close to all visitors from February 19 to allow Thai Navy SEALs to enter and recover equipment left in the cave after the rescue mission.
The mission, which captured the attention of media around the world and changed the young men's lives forever, extracted 13 members of the local Mu Pa youth football team who became trapped by flooding last July when they headed there for a post-training one hour excursion.
Mr. Kavee Prasomphol, chief of the Tham Luang-Khunnam Nangnon national park in Mae Sai district, says the closure of the cave would also allow naval officers to document the scene inside the cave. The areas surrounding the cave remain open to the public.
On January 17, 2019, a SEAL team and rescue workers, including British cave diver Vernon Unsworth and park officials, inspected the cave's interior and found a large quantity of abandoned oxygen tanks, pumps and other equipment.
They entered the cave system only as far as the third chamber, but have not yet reached the location where the footballers took refuge for more than two weeks.
Enjoy The Thaiger's dedication to the rescuers and volunteers who found and retrieved the football team…