UPDATE: Visa revoked of American who funded the Phuket 'seastead'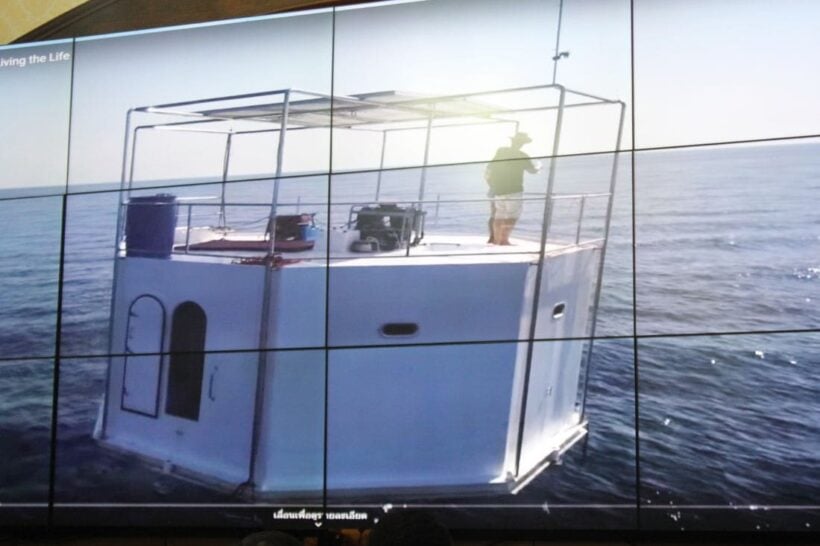 The Visa of the Michigan-based American man, who funded the 'seasteading' structure off the coast of Phuket, has been revoked while investigations continue into the legality of the matter. The factory that built the 'seastead' has been found with no license to build such a structure.
The Phuket Immigration Chief Col Katathorn Kamthieng says, "The American man who has invested in the 'seasteading' entered Thailand with a Non-Immigrant Visa for 90 days."
"His registered place is in Phuket but we haven't found him at his accommodation. He entered Phuket at the end of last year."
"His permit to stay in Thailand is now been revoked while the investigation continues. We believe he is still in Thailand. We are trying to contact him."
The Chief of Phuket Industrial Office Watcharin Chaiyanupong says, "The 'seastead' was built at a factory in Baan Ko-en in Mai Khao. We found that the factory has no license for maritime construction. It will be shut down."
The Phuket Marine Office reports that they will issue an order for the demolision and removal of the structure within 30 days. The structure is attached to the seabed south-east of Koh Racha Yai.
Read more about the story HERE and HERE.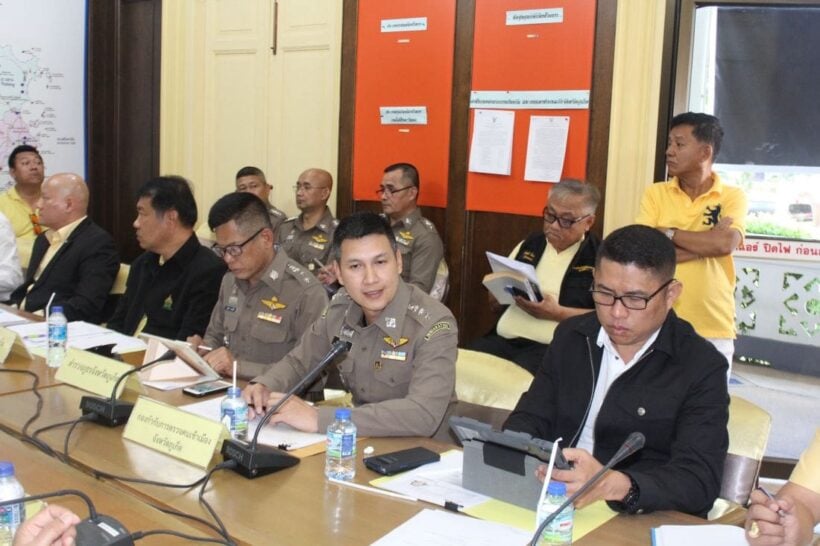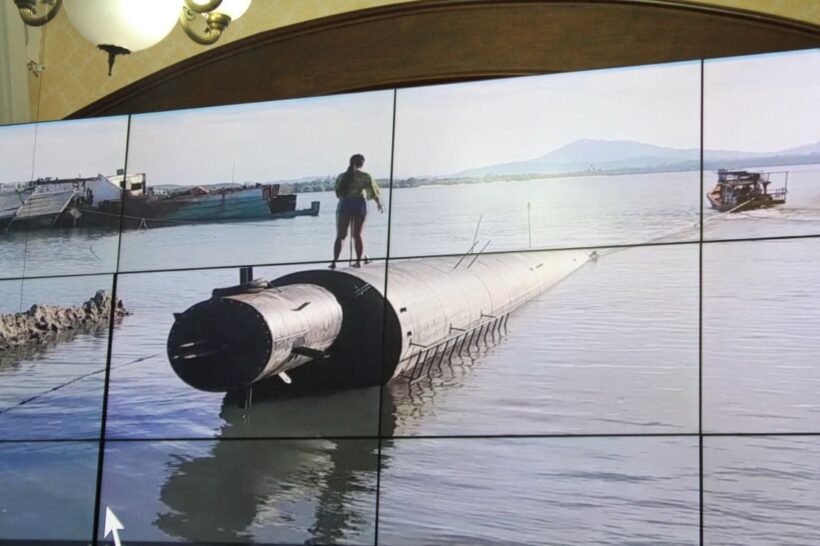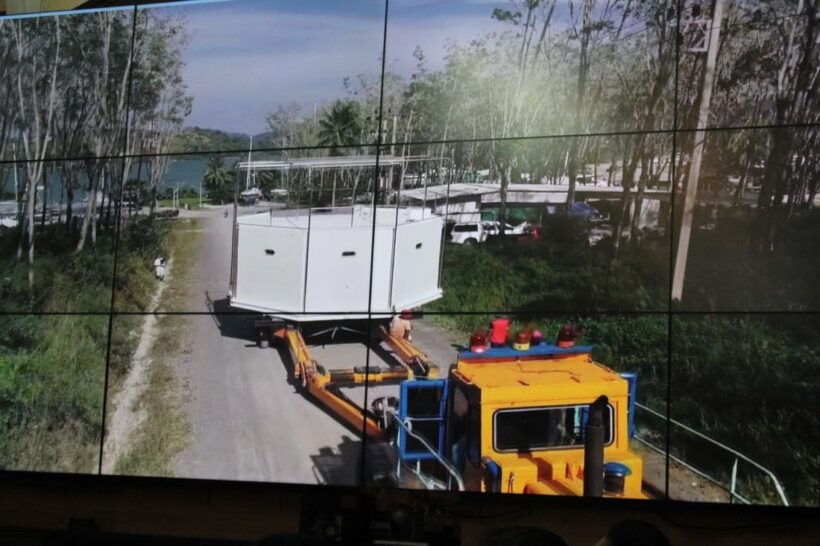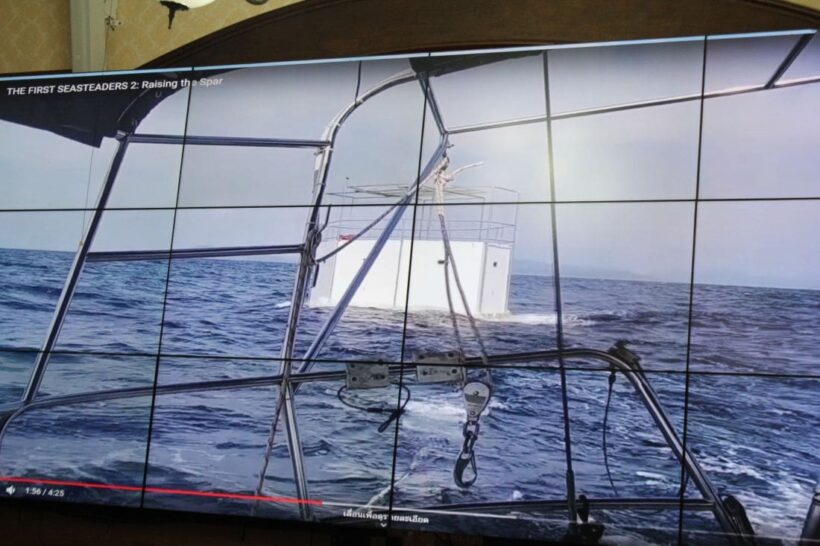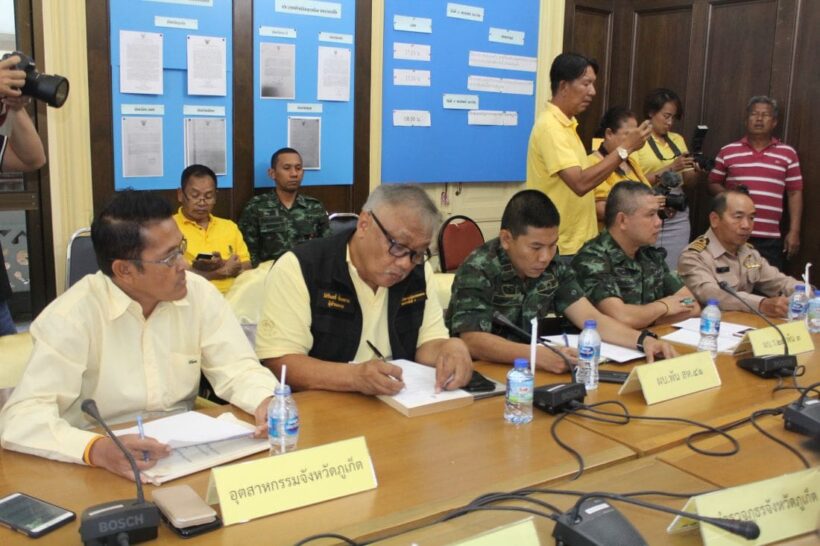 Read more headlines, reports & breaking news in Phuket. Or catch up on your Thailand news.
IKEA Thailand launches full online store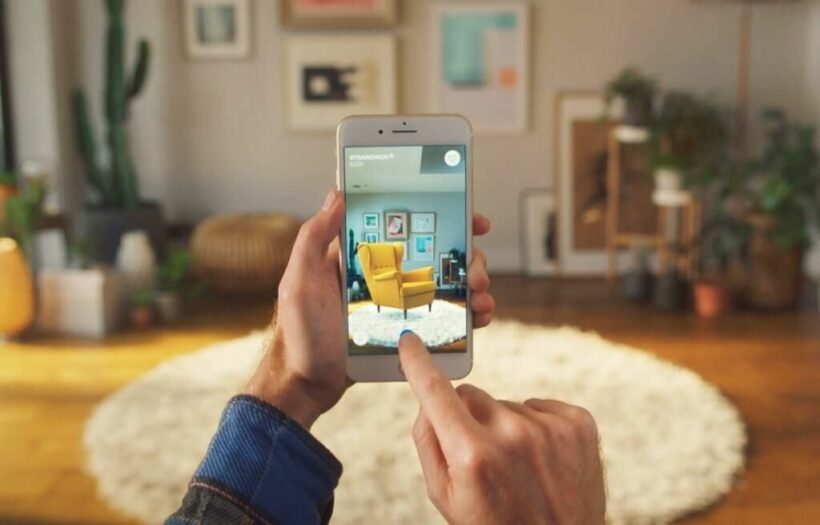 "…it took IKEA about two years to study the market demand, develop the infrastructure, and prepare everything before launching their e-commerce service in Southeast Asia."
by Kwanchai Rungfapairsarn
IKEA Thailand has announced the official launch of its IKEA Online Store as it gets set to better provide for individual customers across the Kingdom.
IKEA Thailand say the seamless online shopping experience will offer the same journey and impression customers get when they visit a physical IKEA store.
"We see the potential – it is a potential in Thailand for IKEA. We have only been accessible within Bangkok so far, and now we will be accessible for people from across the country," Lacia Sherlock, the deputy retail manager for Thailand, Singapore and the Philippines, said.
"The delivery prices need to be affordable and all the services need to be accessible for consumers living outside of Bangkok, so that they are able to get the assembly or whatever they need."
IKEA has developed the full e-commerce platform for modern shoppers providing a convenient channel to access it products and inspirations, 24 hours a day and from anywhere in Thailand.
Sherlock said it took IKEA about two years to study the market demand, develop the infrastructure, and prepare everything before launching their e-commerce service in Southeast Asia.
"We aim to provide an impressive online shopping experience similar to the shopping experience customers get when visiting our physical stores. The online store has been available in Singapore and Malaysia within Southeast Asia."
"We are pleased to now be able to provide this access to Thais. We have been wanting to do this for a long time, along with providing them with a superior experience and inspiration through both of our two Bangkok stores," said Sherlock.
IEA soft-launched its e-commerce service in Thailand on March 26 in order to test the system and procedures and ensure they were fully functional before yesterday's official launch.
"We are looking at achieving 17,000 online orders this year. We believe that the IKEA Online Store will help strengthen IKEA Thailand and drive sustainable growth, as our popular in-store shopping experience is complemented by our new online offering."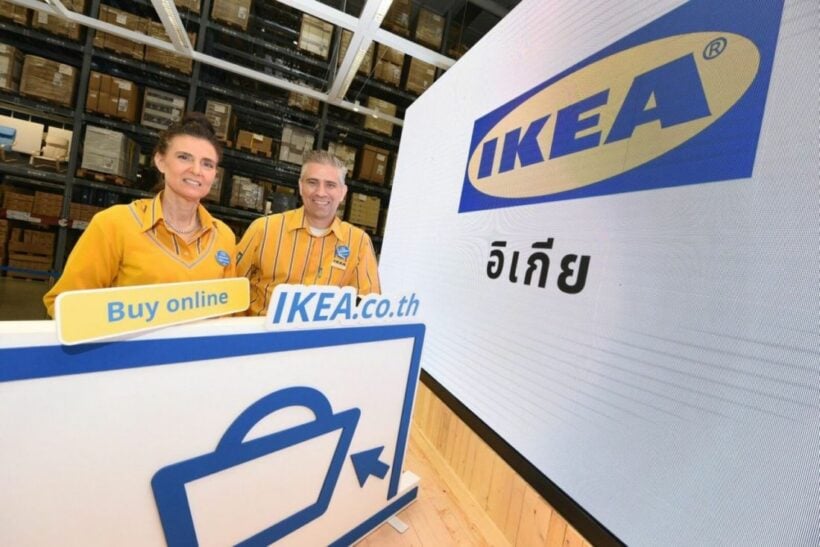 PHOTO: The Nation
Thanathorn is able to attend this afternoon's opening of Parliament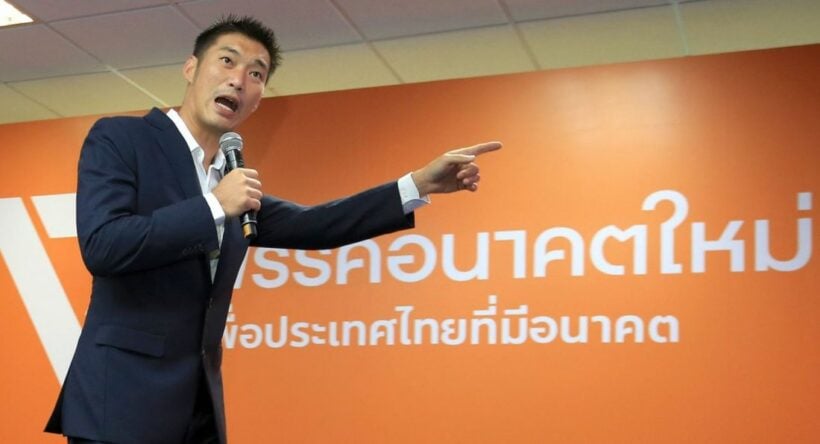 PHOTO: Future Forward party leader Thanathorn Juangroongruangkit, heading to the opening of Parliament today?
Future Forward party leader Thanathorn Juangroongruangkit has been told he can attend the opening of parliament today by His Majesty the King in the conference hall of the Ministry of Foreign Affairs.
But the 41 year old leader of Future Forward is yet to confirm his attendance after being told yesterday he would not be able to be part of the opening proceedings.
Sorasak Pienwech, the secretary-general of the House of Representatives, says his office is yet to receive a formal order from the Constitutional Court temporarily suspending Thanathorn's parliamentary membership so, as far as they're concerned, he is still a member of parliament and is permitted to attend today's opening at 3pm.
The Constitutional Court voted 8:1 yesterday to suspend Thanathorn's parliamentary membership after it unanimously voted to accept the Election Commission's media share ownership case against him.
As for the meeting of MPs tomorrow, in the conference hall of TOT Company on Chaengwattana road, he said Thanathorn can attend because he has not yet taken an oath as constitutionally mandated.
After the oath-taking ceremony, however, he will have to stop performing his duties as an MP and will have to leave the meeting, according to Mr. Sorasak.
Informed sources said that Mr. Pornpektch Wichitcholachai, former president of the junta-appointed National Legislative Assembly, will be nominated as the only candidate and he is likely to be elected the Senate speaker because of his close connection with the junta, especially Prime Minister Prayut Chan-o-cha.
SOURCE: Thai PBS
Chinese, Taiwanese and Singaporeans dominate Asia's cruise market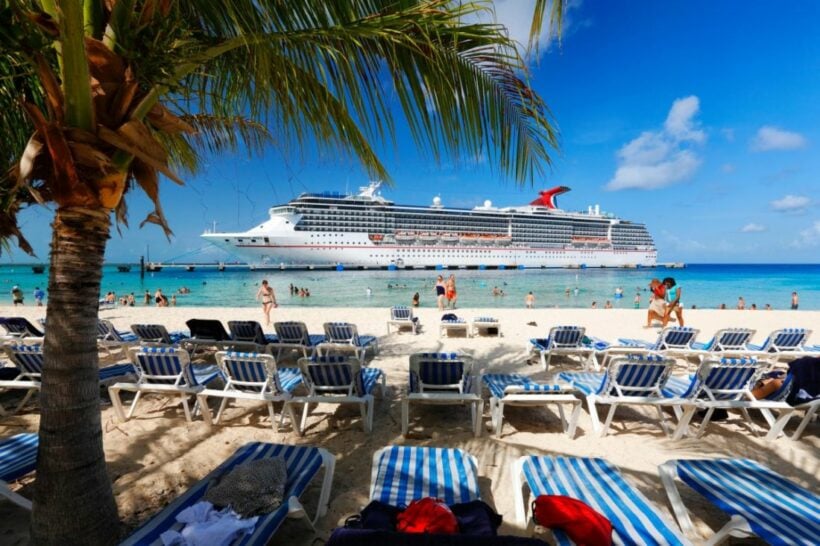 Chinese travellers continue to dominate Asia's passenger cruise market, but Taiwanese and Singaporeans aren't far behind. This according to the 2018 Asia Cruise Industry Ocean Source Market Report.
Commissioned by the Cruise Lines International Association, the report looks at the growth, demographics and trends of the top source markets in Asia.
While China continues to dominate the passenger share of Asia, cruise passengers from Taiwan and Singapore have been steadily growing in numbers. Multiple source markets, many of which registered double-digit growths in 2018, contributed to Asia's record-breaking 4.24 million ocean-going cruise passengers. Asia is the third largest cruise region after North America and Europe.
Asian cruise passengers have an estimated average age of 45.4 years, lower than the global average of 47 years. Only three markets show real divergence: India, a young 37-year average; Indonesia a 39-year average and Japan an older 57 years.
Asian cruise passengers predominantly sail in Asia with more than 50% (2,194,000) cruising in Mainland China, Hong Kong and Taiwan. Almost 40% (1,694,000) cruise in the rest of Asia.
Outside of Asia, the Mediterranean, Caribbean/South America, Baltics/Northern Europe, and Alaska were popular choices, in that order.
Shorter sailings remain the dominant choice of Asians, 89% of whom are sailing four to six nights with an average duration of 4.9 days.
SOURCE: TTR Weekly