UPDATE: Visa revoked of American who funded the Phuket 'seastead'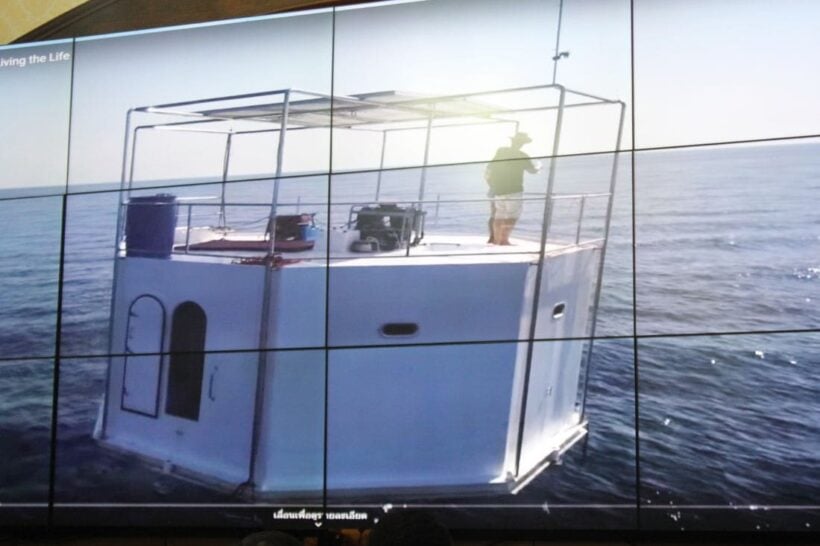 The Visa of the Michigan-based American man, who funded the 'seasteading' structure off the coast of Phuket, has been revoked while investigations continue into the legality of the matter. The factory that built the 'seastead' has been found with no license to build such a structure.
The Phuket Immigration Chief Col Katathorn Kamthieng says, "The American man who has invested in the 'seasteading' entered Thailand with a Non-Immigrant Visa for 90 days."
"His registered place is in Phuket but we haven't found him at his accommodation. He entered Phuket at the end of last year."
"His permit to stay in Thailand is now been revoked while the investigation continues. We believe he is still in Thailand. We are trying to contact him."
The Chief of Phuket Industrial Office Watcharin Chaiyanupong says, "The 'seastead' was built at a factory in Baan Ko-en in Mai Khao. We found that the factory has no license for maritime construction. It will be shut down."
The Phuket Marine Office reports that they will issue an order for the demolision and removal of the structure within 30 days. The structure is attached to the seabed south-east of Koh Racha Yai.
Read more about the story HERE and HERE.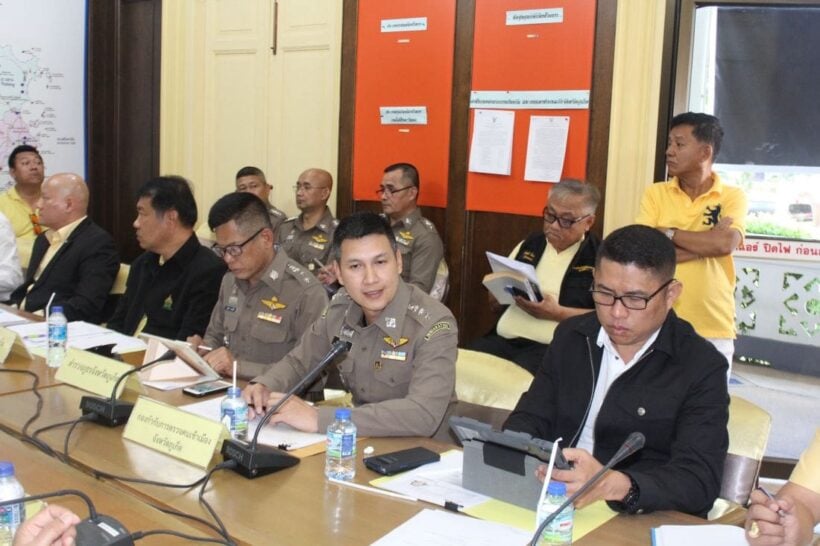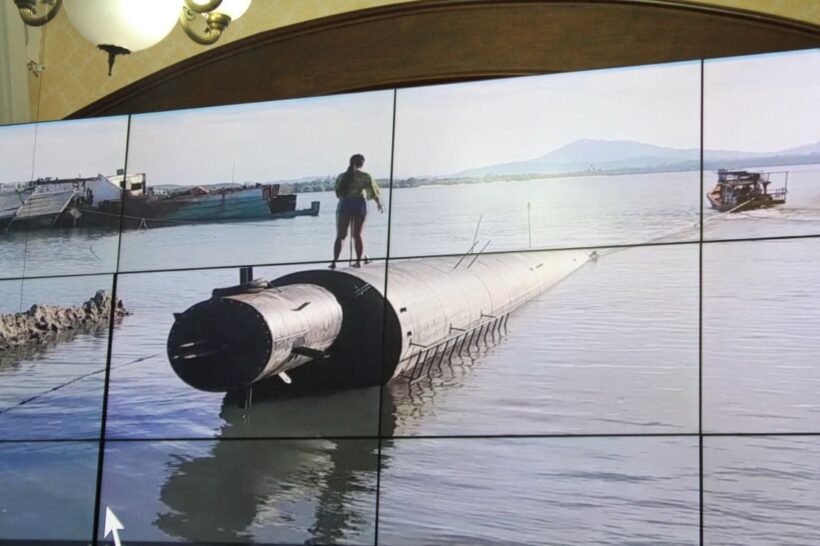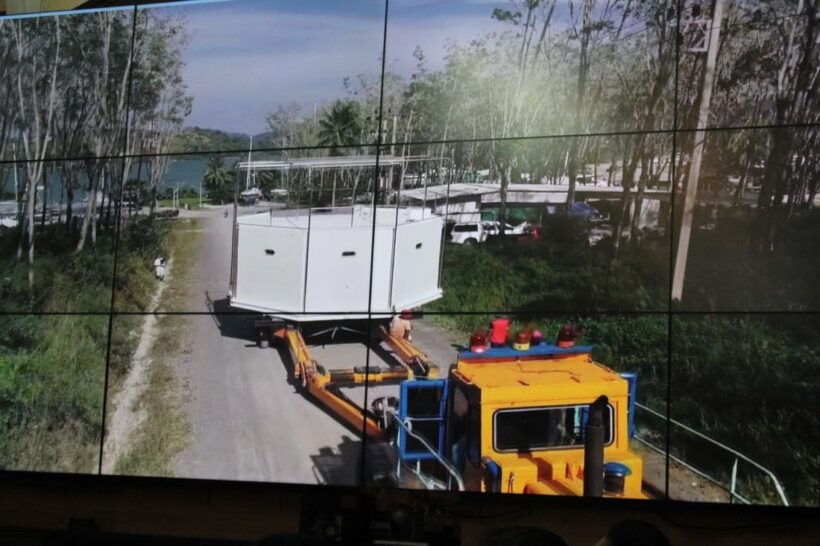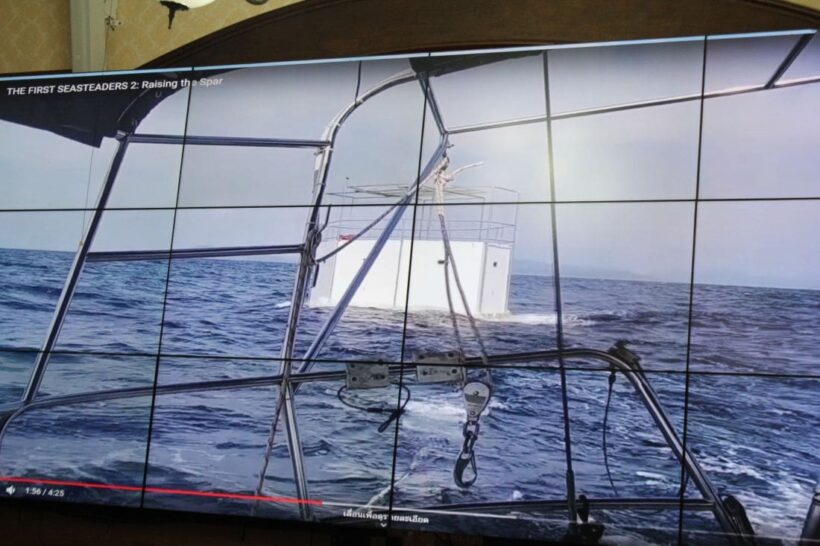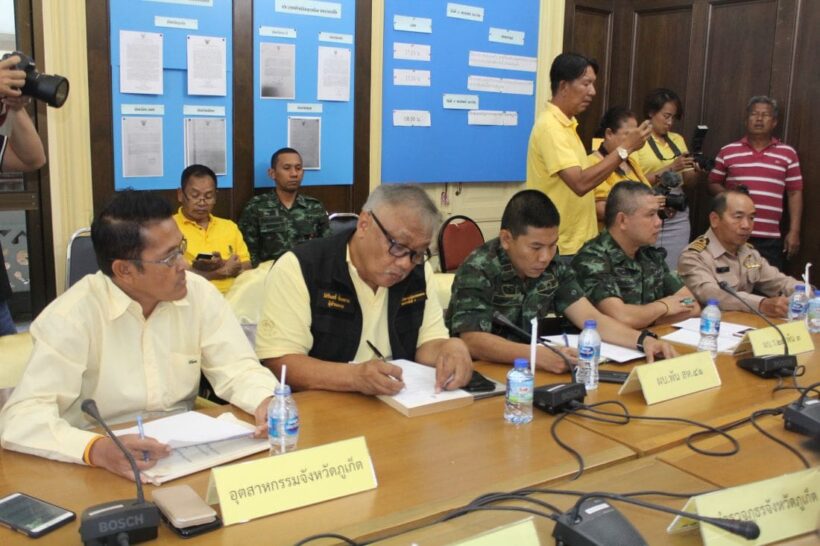 Keep in contact with The Thaiger by following our
Facebook page
.
5 year old Burmese girl raped, murdered in Tak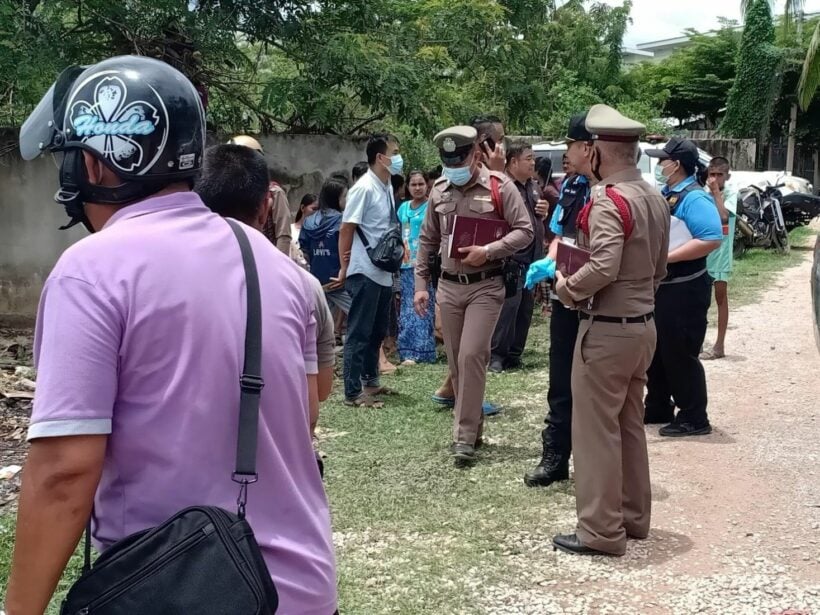 Villagers in the north western Tak province were shocked yesterday by reports of the rape and murder of a 5 year old Burmese girl. Her body was discovered in a forest in Mae Sot district. Police went to Muhajireen community in Mae Sot after being notified of the crime. They found the girl's body, her hands and legs bound with rope and her clothes torn.
It's was assumed the girl was raped and murdered. 3 suspects have been arrested while authorities await forensic test results. Mae Sot Hospital has confirmed the girl suffered internal injuries and bleeding. Doctors also found a piece of cloth stuffed in her mouth.
The community of about 100 residents were horrified by the news. They say the girl went missing at around 7pm on Friday and was found the next morning.
Witnesses claimed that they saw a man take the girl away while she was playing alone in the yard. He reportedly returned alone. It was later revealed the man had previously been convicted for rape and imprisoned for 7 years when he lived across the border in Myanmar.
SOURCE: Nation Thailand
Keep in contact with The Thaiger by following our
Facebook page
.
US ambassador meets deputy PM to discuss Thailand's "great investment potential"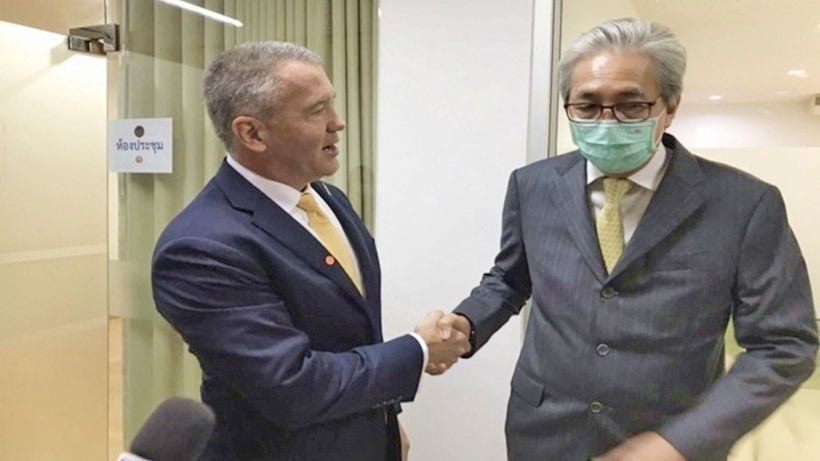 US Ambassador to Thailand Michael George DeSombre, who raised eyebrows in May when he described the US as "a better friend than China," has praised the kingdom's "great investment potential", highlighting the expansion of current projects and further support for industry as ways to promote further cooperation. Deputy PM Somkid Jatusripitak welcomed the ambassador to the open discussion amongst key trade officials.
The US Ambassador chose not to wear a facemark during the visit.
The DPM and the ambassador discussed cooperation between the 2 nations, to help strengthen the economies of both countries and promote more US investment in Thailand. The ambassador says Thailand has huge potential and suitability for US companies to invest, especially as part of the supply chain of the South East Asia region.
Somkid says DeSombre is enthusiastic about the development of mutual economic relations, revealing that the ambassador proposed ideas on what industries should receive more support from both sides.
The ambassador expressed confidence that Thailand will become a technological hub in the region, with immense growth potential in the manufacturing and service sectors, as well as stock exchanges that could connect to Hong Kong and Shenzhen.
"Thailand provides excellent medical services, an area which could be expanded to reach more clients and patients…. related agencies are ready to develop mutual exchange packages through the Board of Investment, to promote competitiveness and attract investment."
The DPM said Thailand doesn't need standalone investment from individual companies, but rather demands investment packages, which the ambassador says he'll be proposing soon.
Somkid also stressed that he's still working on the country's domestic and international economic affairs, while declining to comment regarding the recent political developments in ruliing Palang Pracharath Party.
Thailand's economic ministers will meet on Friday to discuss 2 main economic packages.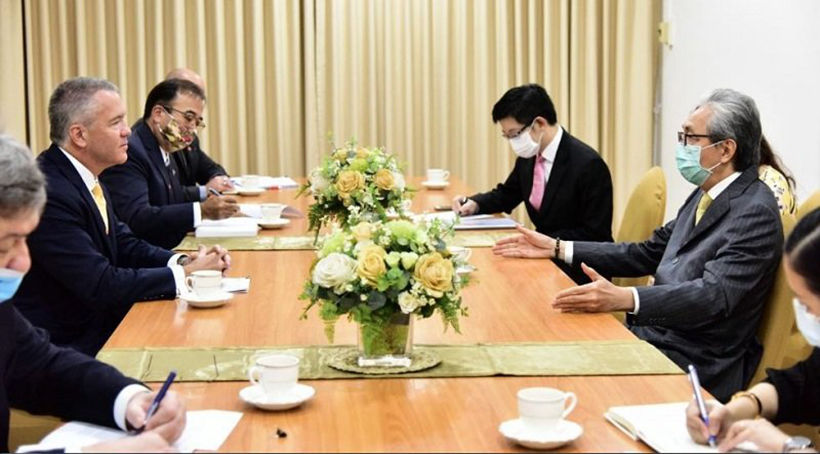 SOURCE: NNT
Keep in contact with The Thaiger by following our
Facebook page
.
Man fatally shot in hunting expedition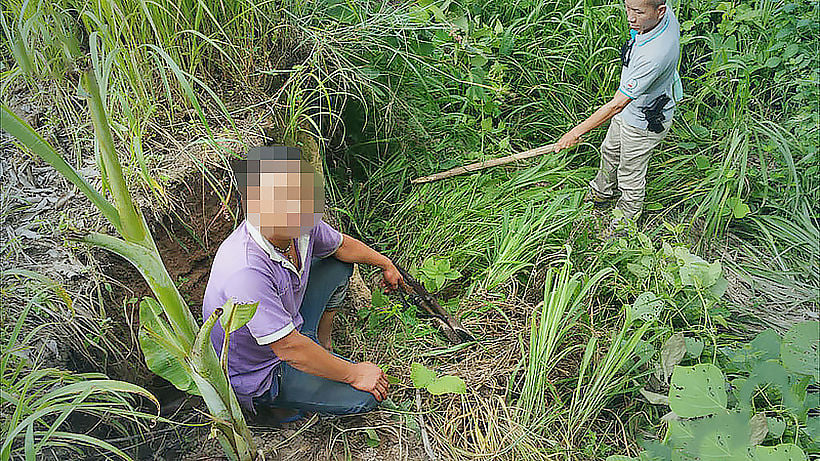 Authorities in Lamphun province, south of Chiang Mai, have arrested 29 year old Weerachai Rorwongtawan for allegedly shooting dead his friend, Phitsunu Tanupetchpan, while hunting with 2 other friends. The suspect told police he had invited his friends to go hunting with him, and that he and Phitsunu were in different areas of the forest. When he saw something moving among some bamboo, he thought it was an animal and fired. Phitsunu later died of his wounds.
Weerachai claims he was shocked to hear his friend's cries, and quickly decided to call the police and an ambulance. But the dead man's older brother pointed to inconsistencies in the alleged killer's story. He said Weerachai told him he thought Phitsunu was a wild cat and hence shot him. But when questioned by police he said he thought his friend was a rat.
He also said Weerachai did not confess initially that he had shot his brother, saying it was an accident. Police have confiscated the gun and are questioning Weerachai and the other people hunting at the same time. All were charged with use of narcotics after urine tests.
SOURCE: Nation Thailand
Keep in contact with The Thaiger by following our
Facebook page
.