Thailand Futsal: Jackson re-signs with Phuket; season opener postponed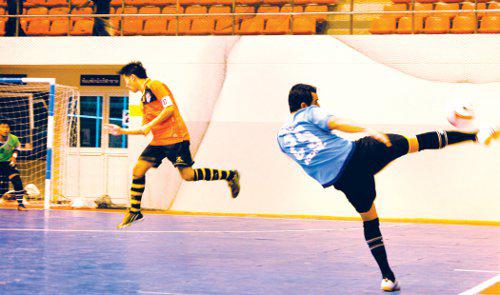 PHUKET: Due to the ongoing social-political unrest in the Kingdom's capital, the Futsal Thailand Premier League (FTPL) 2014 season's planned January 25 kickoff has been postponed.

It is now hoped that the season-opener will commence in February, an administrator of the island's pro five-a-side footy club Phuket United said.

"The [season] start was postponed due to the political [unrest]. The season should start around February 8, but we have to monitor the situation closely," he said.

Asked about this year's lineup, the coordinator confirmed that the club will have at least two foreign players in addition to a dozen confirmed Thai players.

"The two foreign players are Brazilian: Returning from last season, Jackson Santos and a new player, Francisco Edson Silva de Soares."

The news of Santos' surprise re-signing comes to the delight of the Andaman Pearls' 3,000-plus fan-base, who were initially disappointed after it was announced back in November that the club was not planning to re-sign the skilled Brazilian due to budget constraints.

"Action Jackson" was the club's top scorer last season with 36 goals, second in the national league behind fellow Brazilian Ramualdo Namorato, who scored 39 goals for Si Saket.

Santos, whose wife recently gave birth to a healthy baby girl, told the Gazette that he is very excited to return to Phuket this season, and will arrive back to the island for training tomorrow, Friday, January 24.

Unfortunately, Phuket United's other two Brazilian players from last season, Marcos and Jardel will not be returning to the club; Marcos was reported to have signed with Si Saket, while Jardel's Brazilian club, Ampére Futsal reportedly would not release him for loan to Phuket this season.

Santos' new Brazilian teammate, Francisco, nick- named "Gugu", played for Si Saket last season, helping the club finish 3rd in the league behind Chonburi and Thai Port – ahead of Bangkok and Phuket, respectively.

Looking ahead to their second season in Thailand's top futsal ranks, Phuket United are one of 12 teams to have confirmed their readiness to compete in the 2014 FTPL, sponsored by Siam Multimedia Co Ltd.

The other returning clubs include champs Chonburi (who also went on to be crowned AFC Futsal Club Champions late last year in Japan); league runners-up Thai Port; Royal Navy; Si Pathum Si Saket; Bangkok; Nonthaburi, Samut Sakhon; Highways Department, Prachinburi, CAT as well as Samut Songkhram – who transferred their squad, locale and competition right to a newly-formed club, Ayuthaya City.

Clubs that did not confirm readiness for the 2014 FTPL include Leo Bang Seu, Lampang United, Samut Prakarn and Surat Thani FC – whose places will be substituted by four new clubs: Chiang Mai, Pattaya Arena, Khon Kaen and Uthaithani.

The former four clubs will have the option to reinstate their right to compete in the 2015 season.

Keep checking the Gazette for regular updates about Phuket United and the FTPL 2014 season.
— Steven Layne
Keep in contact with The Thaiger by following our
Facebook page
.
Never miss out on future posts by
following The Thaiger
.
Pattaya firework party lights up the weekend | VIDEO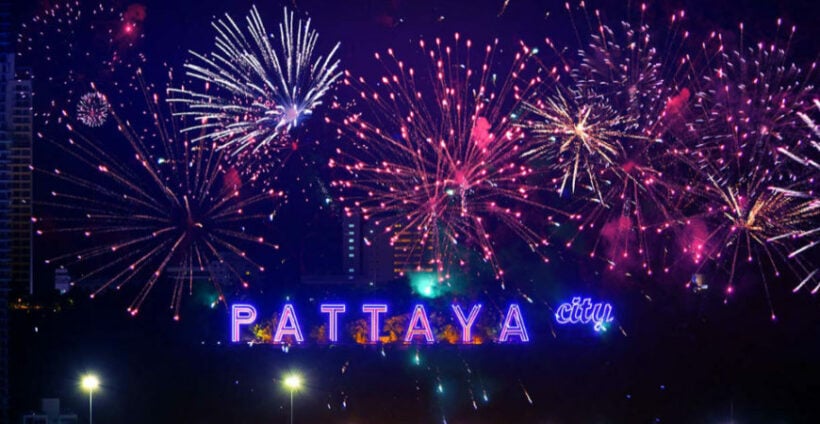 After much anticipation, the Pattaya Fireworks Festival lit up the sky this past weekend, delighting spectators with beautiful night beachside spectacle. More importantly, it was the first time Pattaya was packed with tourists since March this year, albeit mostly Thai tourists.
The event program was packed with long fireworks shows with hotels offering promotions for advanced bookings in an attempt to provide a much-needed boost to the local economy over the weekend.
To watch some of last night's events from Mike Bridge, click HEREand HERE.
The annual festival saw Thais and foreigners taking part in the festivities as local bars, pubs, restaurants, and food vendors enjoying a bit more padding in their pockets. Organisers didn't disappoint as they carried out their assurances to provide a world-class show with 4 fireworks shows per night. Such titles as "Shining in Sky," "Paradise Pattaya, Everyday for Everyone," "Pattaya Twilight, Decorated Stars," and "Light is Life," summed up the shows' themes.
During one of the shows' breaks, a 45 minute concert by popular Thai artist "Mean" graced the ears of onlookers, while an elephant show, by the Pattaya Elephant Camp, proved to be a sight for sore eyes. Marching bands featuring local Thai students started from the North Pattaya area and parading down Beach Road to the main stage area, located near Central Festival Mall filled the air with music, along with tiger shows and an art show by Nong Nooch Botanical Garden rounding up the schedule.
The popular Thai rock band "Big Ass" wrapped up the last fireworks show at 9:30 pm, with another popular Thai band "Boom Boom Cash" rocking out the night.
SOURCE: Bangkok Post
Keep in contact with The Thaiger by following our
Facebook page
.
Never miss out on future posts by
following The Thaiger
.
City officials plan to demolish abandoned Pattaya condo project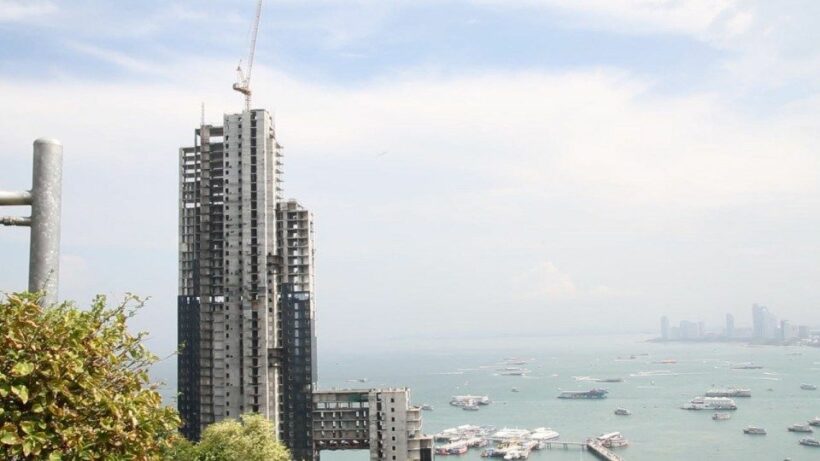 After years of talks, threats, and complaints, the abandoned Waterfront condo development at Pattaya's Bali Hai pier looks set to be demolished. The Waterfront Suites and Residence is a half-finished condo project that was stalled in 2014 after safety inspectors discovered that the building's fire escapes and elevator systems designs varied from the already approved construction designs. Read an earlier story about the eyesore HERE.
Pattaya's mayor, Sonthaya Khunplume, says officials plan to tear down what many have condemned as an eyesore, "as soon as possible" – and charge the owners for it. According to a Pattaya News report, the date of the demolition, along with the name of the company being hired to carry out the work, have not yet been confirmed.
The controversy surrounding the development dates back to 2014, when construction was halted following multiple legal threats and complaints from local residents. The Israeli-owned development company, Bali Hai, are accused of violating building regulations, by building a structure that exceeds the legal height limit, as well as restrictions on proximity to the beach. Local residents have also complained that the development obstructs the panoramic vista of the bay from Pattaya Hill, and the view of the memorial to the renowned Admiral Abhakara Kiartivongse, Prince of Chumphon.
For their part, the developers insist they have complied with all regulations and had the necessary paperwork and permits for the project. It seems however, that Pattaya officials have had enough, and, ignoring the developer's claims of bankruptcy, they say the whole Waterfront saga must end. They say the demolition will not affect lawsuits being brought by those who paid for condo units that never materialised, insisting that court hearings can still go ahead, regardless of the condition of the building.
SOURCE: The Pattaya News
Keep in contact with The Thaiger by following our
Facebook page
.
Never miss out on future posts by
following The Thaiger
.
Pandemic has washed away Pattaya's "soapy" massage parlours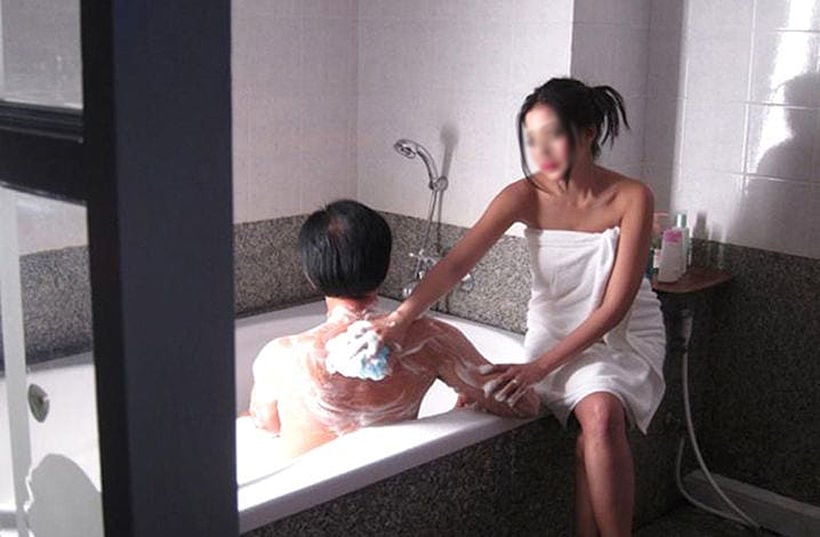 While the Covid pandemic has hit Thailand's businesses hard, it has also washed away its not-so-legal soapy massage parlours after tourism has dried up its clientele. Such places, known as glorified brothels, have left many masseuses out of work as boards have barricaded the once booming establishments.
Soapy Massage (àap-òp-nûat, อาบอบนวด, literally bath, steam, massage)…
These are the bigger massage parlours where girls are presented in the fishbowl and you get the full program (including sex) for a fixed price, depending on the girl starting from 1,500 and up to 5,000 Baht.
Only a few of the soapy services have survived the pandemic in Pattaya, with Honey Massage Parlour being one of them, according to The Pattaya Mail. After adjusting to the new requirements for social distancing, the business has re-opened on November 19. However, its largest shop has closed, once known as Honey 1 on Soi Honey, or Soi 11, the windows are dark and barricaded. Honey Inn is also up for sale.
25 year old masseuse Maywadee, says she used to work in such parlours where she would get a cut of the 1,500 to 2,500 baht fee. She says she used to see up to 7 clients a day, but now that number has been cut in half as Chinese and Japanese tourists, who were her largest group of customers have dwindled. Now, she is thinking about heading back to her home city of Chiang Mai, to sell handicrafts, as her Pattaya income has dried up.
Such parlours feature masseuses that are usually not native to the area, as many come from lower socio-economic areas such as Thailands northeastern provinces, otherwise known as Isaan. Many make the trip to tourist-driven cities like Pattaya, Koh Samui, Bangkok and others, in an attempt to make a higher salary than they would if they were back in Isaan.
SOURCE: The Pattaya Mail
Keep in contact with The Thaiger by following our
Facebook page
.
Never miss out on future posts by
following The Thaiger
.