Tenth Multihull Solutions Regatta gets underway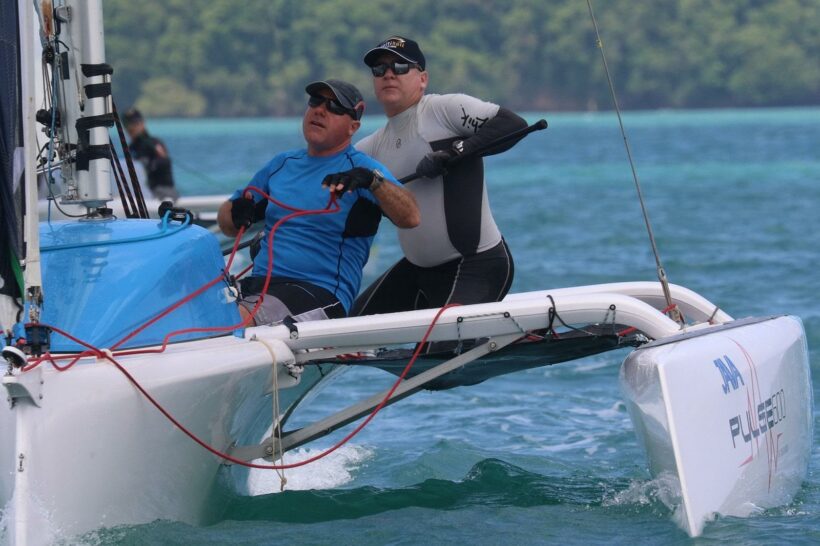 Day one in the 10th Multihull Solutions Regatta saw fifteen boats divided into four classes compete off the shores of host organizer Phuket Yacht Club in Chalong Bay in the 'Boat Lagoon' Race Day.      
Before the regatta started, Multihull Solutions' Andrew de Bruin said, "We are back for the 5th year as title sponsors to the Phuket Yacht Club's Multihull Regatta and, as usual, we look to be in for the windiest and friendliest regatta in the region. There will be some very exciting racing out on Chalong Bay. It's a great event for us and of course a natural fit for a company specializing in multihull yacht sales as we do, and I'm sure our involvement will continue."
The Racing Multihulls and Firefly 850 Sportboat classes had six boats each, while the Pulse 600 had two entries and Cruising Multihulls had three boats. 
Principal Race Officer Simon James ran windward-leewards for most classes for the first two races but sent the Cruising Class off a trip around Koh Lon for their second race of the day; the racing multis, including the Pulses, plus the Fireflies headed out and around the Cape Panwa safe water mark for their third and final race of the day.          

Dan Fidock's trimaran Fugazi (formerly Three Itch) jumped off the start line and never let up as its main hull spent most of the day kissing the water's surface as it cruised to line honours in each race. Bob Garner's Blade Runner with two seconds and a third, held on to second spot overall in Racing Multihulls with seven points after three races while Peter Wilcox's Cosmo was in third spot with eight points. Mick Tilden's 4-4-5 placings gave him fourth overall with 13 points, while Glywn Rowlands 6-5-4 finishes and 15 points gave Twister 2 fifth overall and Andrew de Bruin's Multihull Solutions H30 finished sixth with his 5-6-6 placings and 17 points.           
They come in all shapes and sizes in this year's Racing Multihull division ranging from Andrew de Bruin's and Mick Tilden's Pulse 600s to Peter Wilcox's recently launched 12m foiling-assisted Stealth Cosmo to Bob Garner's DM24 Blade Runner, Glywn Rowlands Stealth Twister 2, and Dan Fidock's, Fugazi, built by Dan Moore, which always draws plenty of attention.   
Cosmo, built by Asia Catamarans, has been in the water for less than two weeks, and suffered through a 40-knot bashing on a recent trip to Langkawi. There are only two Stealths in this race, but much Stealth news as Hurricane was recently sold to a fellow in San Diego and was being shipped there by Sevenstar via New York. And past Multihull Solutions competitors Top Cat and Gale Force have both been re-sold so lots of movement for Alan Cawardine's creations.

In the Firefly division, John Newnham's Twin Sharks renewed its heated rivalry with Hans Rahmann's Voodoo and race one saw the familiar Twin Sharks-Voodoo one-two finish. Twin Sharks continued to shine throughout the day capturing all three races while Voodoo faltered slightly earning 2-4-6 finished for third overall. George Eddings Blue Noze had a great day finishing 3-2-2 to hold on to second spot. Neil Ayre/Mick Coleman's recently purchased Advanced CAE (Mamba) and their 4-6-3 finishes were good enough for fourth place. Ray Waldron's Surf Patrol with a revamped crew was back to avenge its nose dive and capsize of last year and finished 6-3-4 on the day to hold down fifth spot. Jonathon Kingdon's Moto Inzi took three fifth-place finishes to hold down sixth. The Fireflys were designed by Phuketian Mark Pescott, who is racing on Surf Patrol for this regatta.
Mick Tilden's Pixalux and lead sponsor Andrew de Bruin with his Multihull Solutions H30 did battle in the two-boat Pulse 600 division. Tilden, who used to own a share in Fujin, put his competitive monohull racing career on hold when he discovered the joys of sailing a Corsair Pulse 600. Today's racing saw Mick take all three races with Andrew coming a close second. 
The Cruising Multihull three-boat class saw Anthony Passmore's DaVinci, Bill Kane's The Sting, and Rick Fielding's Mojo finish 1-2-3 in the two races they sailed.  
This event is a veritable who's who of sailing in Phuket, as everyone who is anyone is involved in the regatta in some way.




TAT criticises operators of suspended Pattaya-Hua Hin ferry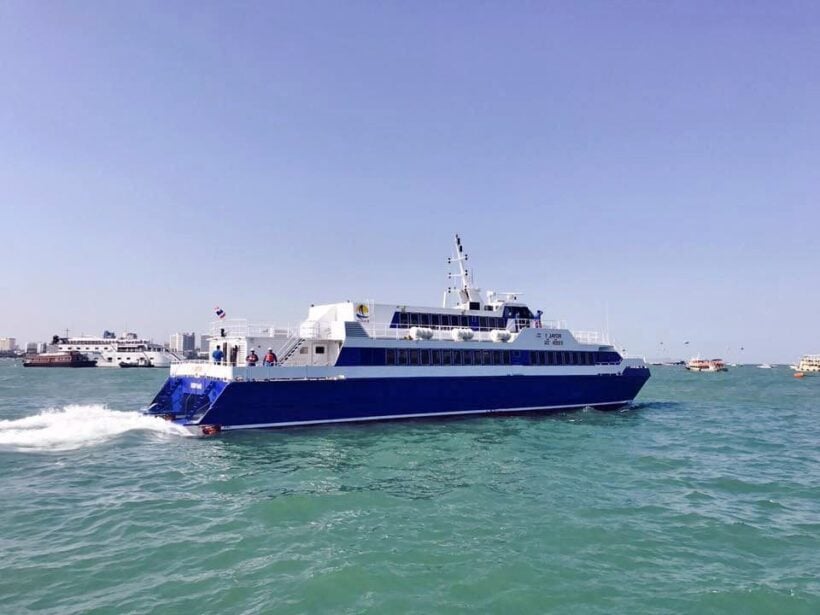 The Tourism Authority of Thailand is criticising the operator of the Pattaya-Hua Hin ferry service over the suspension of boat trips on the grounds that it is low season and too few passengers.
The Prachuap Khiri Khan Harbour Office announced this morning that the Royal Passenger Line would suspend the service from September 20 to October 31 and would resume services on November 1.
However, Orasa Avudhkhom, director of the Prachuap Khiri Khan Office of TAT, says that the low season should not be a reason for suspending services. She said boat services should only be suspended if the sea was too rough or weather conditions were hazardous.
She said the suspension of services will affect tourism in Hua Hin. The ferry route concessionaire should have used marketing campaigns during the low season to attract business, instead of suspending the services, she said.
Man arrested for alleged attempted rape of nine year old girl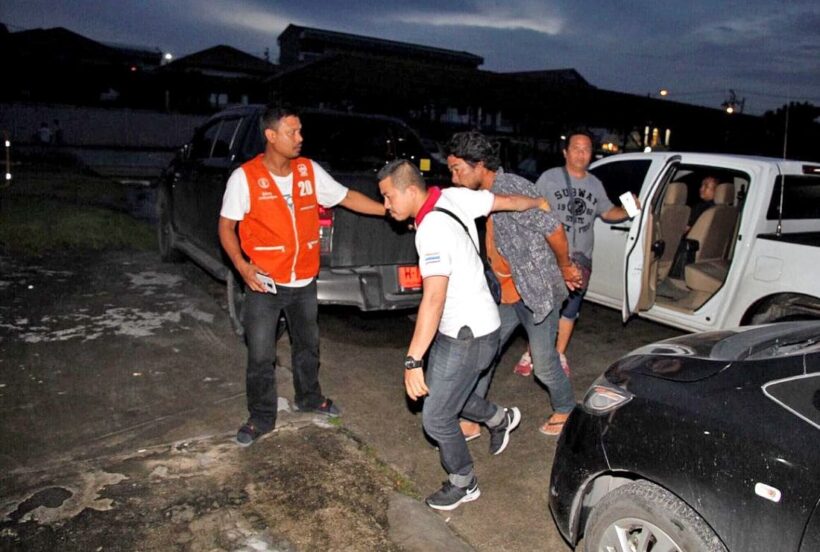 by Kornkamon Aksorndech and Supachai Phetchthewee

Police have arrested a motorcycle taxi driver for allegedly luring a nine year old girl into a Bangkok temple toilet yesterday in an attempt to rape her.

The alleged incident took place at 5pm at the Wat Yoo Dee Bumrungtham (Wat Or Ngern) toilet in the Saimai district.

The alleged assault was stopped when the girl screamed for help and a monk, armed with a metal bar, managed to rescue the young girl as her attacker fled.

Based on the description they gave, police questioned the accused man who had been previously arrested for marijuana possession. He gave his name as Ae, although he carried no ID.

Ae, aged in his 40s, reportedly told police that the girl hailed his motorcycle taxi to go to her mother's house in Sukha Pibal 5 area and on the way he made a stop to use the toilet.

He allegedly told the girl to go into the toilet and then ...
Russian tourist stung by 'fire jellyfish' at Patong Beach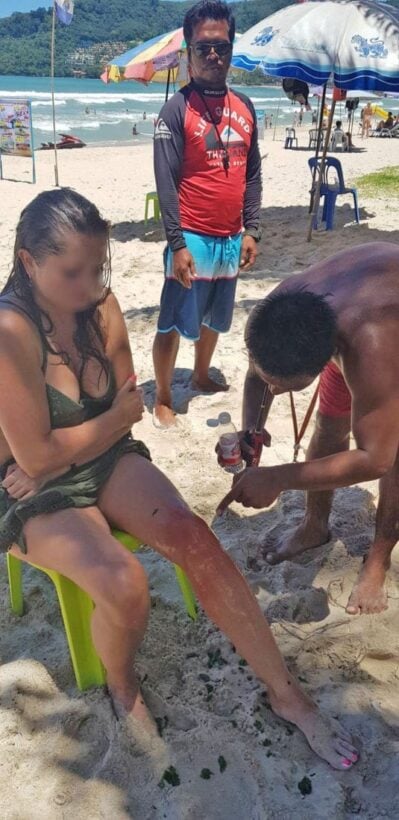 PHOTOS: Patong Lifeguards / Newshawk Phuket

A female Russian tourist has sustained a painful sting on her leg from a 'fire jellyfish' at Patong beach today (September 20).

Patong lifeguards are warning of jellyfish known locally as the 'fire jellyfish' at Patong Beach.

Fire Jellyfish or Morbakka fenneri can be discovered in tropical watersa. The physical appearance of this jellyfish is slightly larger than most jellyfish. The fire jellyfish can be seen from their pink coloured body, four inch body length and their bell is two-inches in diameter. Their stings are also painful but no worse than other jellyfish.

Patong lifeguards say, "We have provided first aid to a the Russian lady who refused to go to a hospital. If you are stung by one, pouring sea water or vinegar on the affected area can help relieve some of  the pain. Please don't use fresh water and don't scratch."

"Many tourists sustai...