Tenth Multihull Solutions Regatta gets underway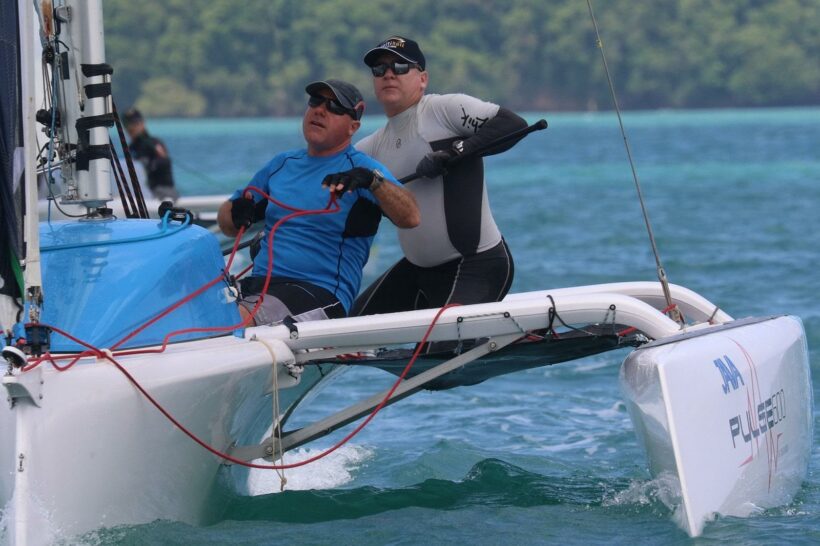 Day one in the 10th Multihull Solutions Regatta saw fifteen boats divided into four classes compete off the shores of host organizer Phuket Yacht Club in Chalong Bay in the 'Boat Lagoon' Race Day.      
Before the regatta started, Multihull Solutions' Andrew de Bruin said, "We are back for the 5th year as title sponsors to the Phuket Yacht Club's Multihull Regatta and, as usual, we look to be in for the windiest and friendliest regatta in the region. There will be some very exciting racing out on Chalong Bay. It's a great event for us and of course a natural fit for a company specializing in multihull yacht sales as we do, and I'm sure our involvement will continue."
The Racing Multihulls and Firefly 850 Sportboat classes had six boats each, while the Pulse 600 had two entries and Cruising Multihulls had three boats. 
Principal Race Officer Simon James ran windward-leewards for most classes for the first two races but sent the Cruising Class off a trip around Koh Lon for their second race of the day; the racing multis, including the Pulses, plus the Fireflies headed out and around the Cape Panwa safe water mark for their third and final race of the day.          

Dan Fidock's trimaran Fugazi (formerly Three Itch) jumped off the start line and never let up as its main hull spent most of the day kissing the water's surface as it cruised to line honours in each race. Bob Garner's Blade Runner with two seconds and a third, held on to second spot overall in Racing Multihulls with seven points after three races while Peter Wilcox's Cosmo was in third spot with eight points. Mick Tilden's 4-4-5 placings gave him fourth overall with 13 points, while Glywn Rowlands 6-5-4 finishes and 15 points gave Twister 2 fifth overall and Andrew de Bruin's Multihull Solutions H30 finished sixth with his 5-6-6 placings and 17 points.           
They come in all shapes and sizes in this year's Racing Multihull division ranging from Andrew de Bruin's and Mick Tilden's Pulse 600s to Peter Wilcox's recently launched 12m foiling-assisted Stealth Cosmo to Bob Garner's DM24 Blade Runner, Glywn Rowlands Stealth Twister 2, and Dan Fidock's, Fugazi, built by Dan Moore, which always draws plenty of attention.   
Cosmo, built by Asia Catamarans, has been in the water for less than two weeks, and suffered through a 40-knot bashing on a recent trip to Langkawi. There are only two Stealths in this race, but much Stealth news as Hurricane was recently sold to a fellow in San Diego and was being shipped there by Sevenstar via New York. And past Multihull Solutions competitors Top Cat and Gale Force have both been re-sold so lots of movement for Alan Cawardine's creations.

In the Firefly division, John Newnham's Twin Sharks renewed its heated rivalry with Hans Rahmann's Voodoo and race one saw the familiar Twin Sharks-Voodoo one-two finish. Twin Sharks continued to shine throughout the day capturing all three races while Voodoo faltered slightly earning 2-4-6 finished for third overall. George Eddings Blue Noze had a great day finishing 3-2-2 to hold on to second spot. Neil Ayre/Mick Coleman's recently purchased Advanced CAE (Mamba) and their 4-6-3 finishes were good enough for fourth place. Ray Waldron's Surf Patrol with a revamped crew was back to avenge its nose dive and capsize of last year and finished 6-3-4 on the day to hold down fifth spot. Jonathon Kingdon's Moto Inzi took three fifth-place finishes to hold down sixth. The Fireflys were designed by Phuketian Mark Pescott, who is racing on Surf Patrol for this regatta.
Mick Tilden's Pixalux and lead sponsor Andrew de Bruin with his Multihull Solutions H30 did battle in the two-boat Pulse 600 division. Tilden, who used to own a share in Fujin, put his competitive monohull racing career on hold when he discovered the joys of sailing a Corsair Pulse 600. Today's racing saw Mick take all three races with Andrew coming a close second. 
The Cruising Multihull three-boat class saw Anthony Passmore's DaVinci, Bill Kane's The Sting, and Rick Fielding's Mojo finish 1-2-3 in the two races they sailed.  
This event is a veritable who's who of sailing in Phuket, as everyone who is anyone is involved in the regatta in some way.





Read more headlines, reports & breaking news in Phuket. Or catch up on your Thailand news.
Man found dead after missing in Nakhon Si Thammarat forest for ten days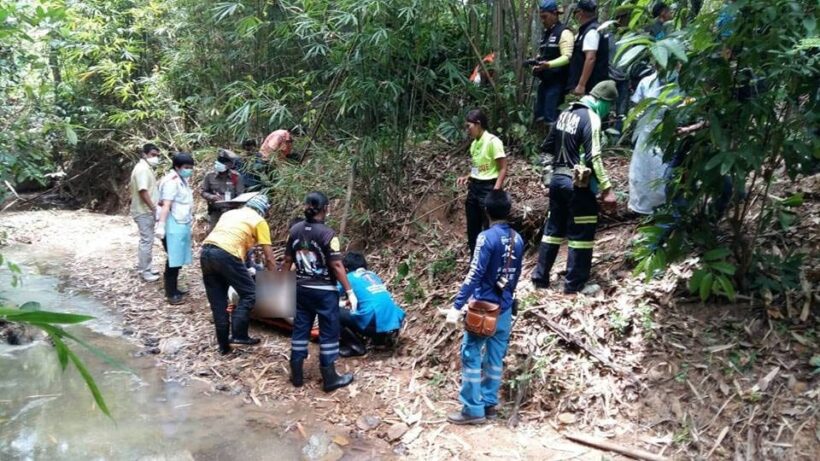 PHOTOS: Krabi Pitak Pracha Rescue Foundation
A man who has been missing since Songkran in the Nangnon Mountain Ranges in Nakhon Si Thammarat, has been found.
The Krabi Pitak Pracha Rescue Foundation report that the body of the man was found in the forests on Nangnon Mountain Range, Thungyai District in Nakhon Si Thammarat yesterday.
A team of rescue workers from nearby provinces have been searching for 46 year old Sukkasem Sorntao since April 13.
He was found lying face down in a stream. The body had already started to decompose. He was found 10 kilometres from where he was last seen after he ventured into the forest with his son-in-law to search for honey.
Police are continuing their investigation into his death while his body was taken to a hospital for an autopsy.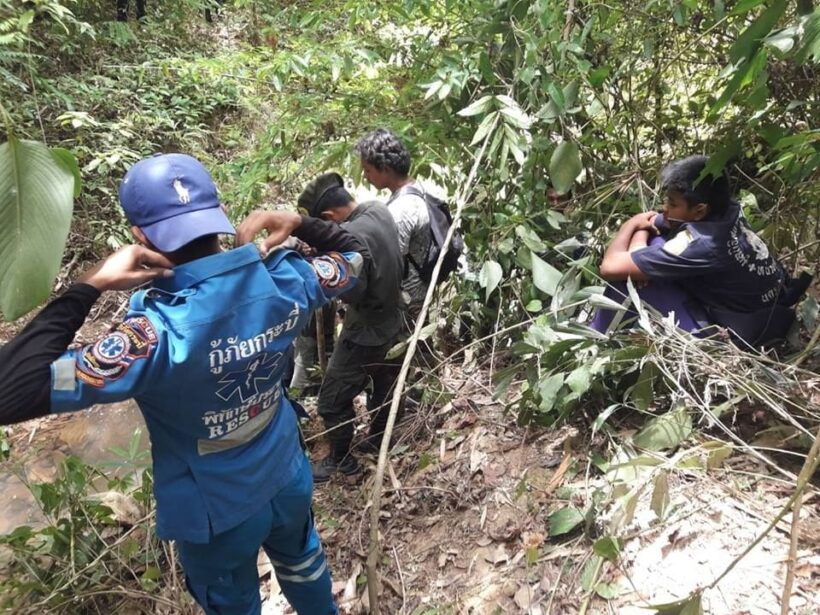 Sri Lanka attacks 'retaliation for Christchurch' – Government minister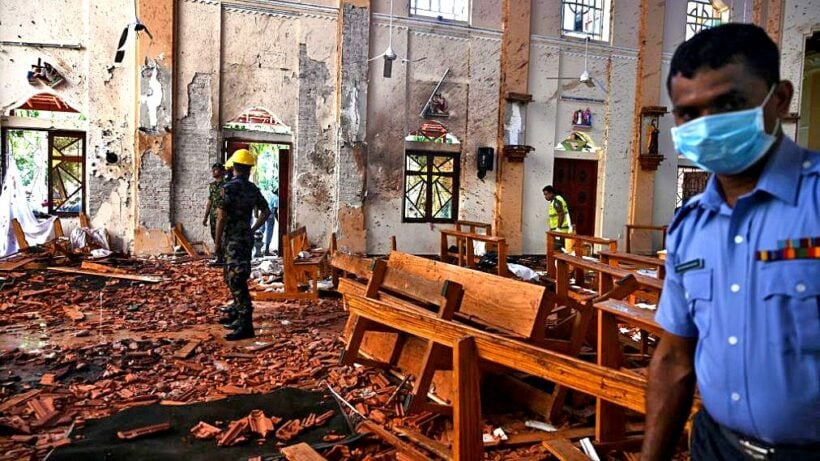 The Islamist suicide bombings that killed 321 people, and injured many others in Sri Lanka at the weekend, are believed to have been carried out in revenge for last month's attacks on two mosques in Christchurch, New Zealand. Fifty people were shot dead on March 15 at two mosques in the South Island, New Zealand city by an avowed white nationalist.
This revelation from the state minister of defence Ruwan Wijewardene as he spoke to parliament yesterday.
The death toll from the Sunday bomb attacks on churches and up-scale hotels, mostly around the Sri Lankan capital Colombo, is now at 321 with hundreds more wounded and still in hospital.
Wijewardene says the group behind the Sri Lanka bombings was the little-known National Thowheeth Jama'ath (NTJ), an extremist Islamist group previously blamed for defacing Buddhist statues.
Police have detained at least 40 people as they investigate the worst act of violence in the country since a civil war ended in Sri Lanka a decade ago.
More than a thousand people gathered yesterday at St Sebastian's Church in Negombo, north of the capital, which was among those hit in the blasts, to pay tribute to the dead.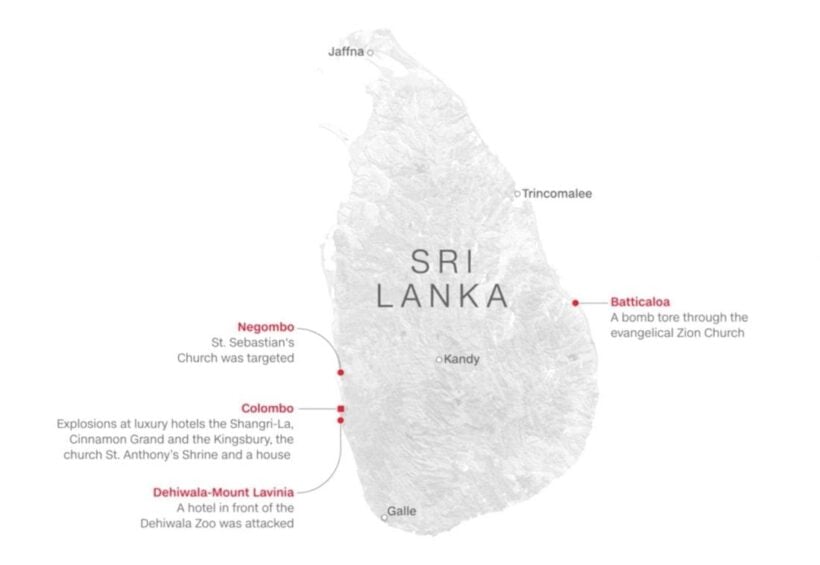 Thanathorn faces more charges from EC over media shares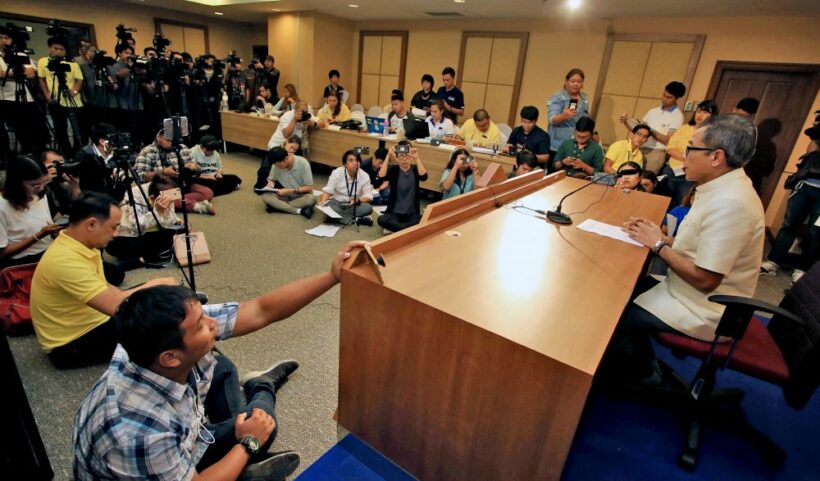 Future Forward's Thanathorn Juangroongruangkit, the 40 year old leader of the new party, has cut short his trip to Europe over an 'unexpected incident'
The Thai Election Commission yesterday unanimously resolved to press charges against Thanathorn over an alleged violation of Thai media shareholding rules.
Citing investigations by two EC panels, Sawang Boonmee, the EC deputy secretary-general, told a press conference that Thanathorn had allegedly violated the law by owning or holding 675,000 shares in V-Luck Media Company while registering as a candidate for the general election.
"Thanathorn's share certificate number is from 1350001 to 2025000," said Sawang, referring to the findings of two panels the EC had set up to investigate the case.
Thanathorn has been accused of contravening the electoral laws that state a shareholder in a media company is barred from contesting an election for member of parliament, according to the EC. The action is punishable by disqualification. The case was filed by Srisuwan Janya, secretary-general of the Association for Protection of the Thai Constitution, on March 25.
An EC source said the agency had yet to suspend Thanathorn's right to contest in elections for one year or give him an "orange" card, as it was just an initial charge. Thanathorn will have seven days to give testimony or submit documents in his defence to the EC, Sawang said, adding his lawyers would also be allowed to witness the trial.
After the testimony, the EC will finalise the case as soon as possible in order to finish it before May 9 when it will announce the election results.
Thanathorn, whose party is tipped to win around 80 MP seats in the new lower house, was on the way back from his tour to Europe. He posted on his Facebook page yesterday that he had been notified to quickly return to Thailand to face an "unexpected incident".
Future Forward secretary-general, Piyabutr Saengkanokkul has questioned the EC's decision, saying the poll agency needs to wait until Thanathorn is endorsed as an MP before it can question his qualification.
Meanwhile, Raksagecha Chaechai, secretary-general of the Office of Ombudsman, said the EC had until today (Wednesday) to submit an explanation to the office regarding a petition seeking an annulment of the March 24 election.
The office last week resolved to accept the petition filed by the now-defunct Thai Raksa Chart Party's former MP candidate, Reungkrai Leekijwatana, who asked the office to submit its opinion to the Administrative Court or the Constitutional Court regarding whether last month's election should be annulled.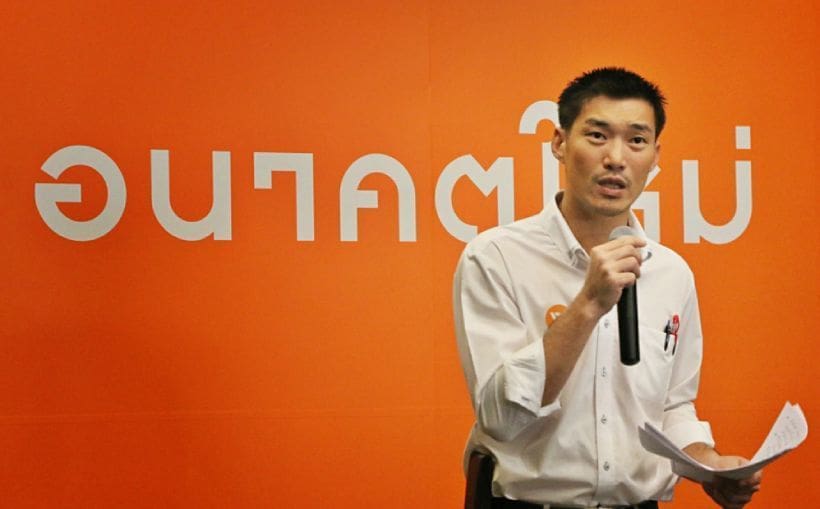 SOURCE: The Nation