Ten reef sharks found off Phuket
Blacktip reef sharks have been found in shallow water in Koh Hong area, Krabi, today (September 5).
The sharks were about on metre long and weighing an estimated 10 kilograms each. They were spotted at the beach in Koh Hong where they hunt for small fish in the shallow waters. The national park officers were able to get some pictures of them while the hunt was on before heading out for deeper water about 30 minutes later.
"The sharks routinely come to find food around Koh Hong Beach as the area is lush and full of small fish. Mainly they come into the shallow waters at night," said Jumpen Pompakdee, head of the Koh Hong National Park.
"Blacktip reef sharks are not aggressive nor harmful. This year they visited the beach less often. We found them only 2 or 3 times. I believe they live around Koh Hong area and it is prohibited to fish right across this national park area."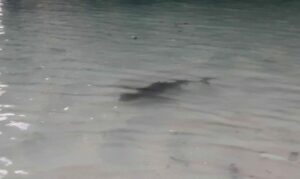 PHOTOS: Wichai Mungkhala, Krabi Press
Keep in contact with The Thaiger by following our
Facebook page
.
Surat Thani man "goes berserk" after 5 days in quarantine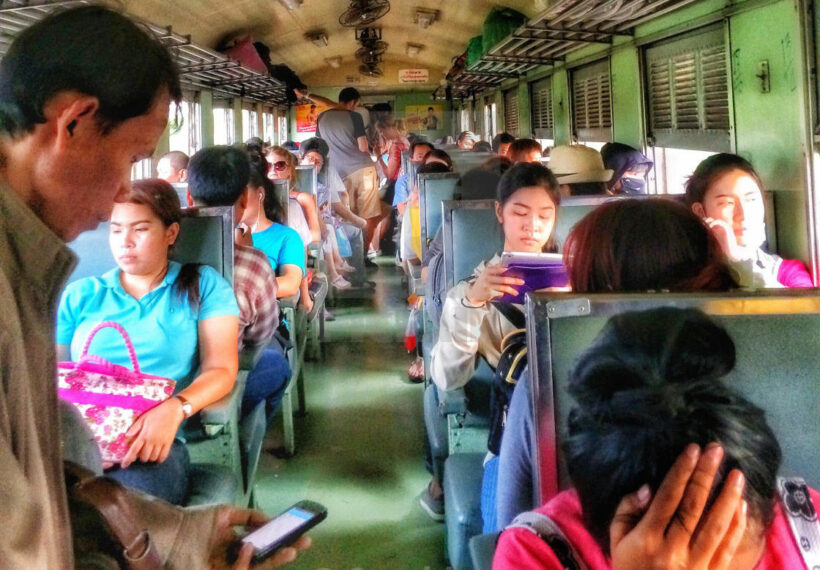 Wiang Sa Police Station in Surat Thani province was notified that a 32 year old Thai man was unable to control himself and was screaming continuously inside his house.
The man's mother says that her son had just arrived back from Bangkok and she had locked him inside the house following the quarantine order. But after the 5th day of confinement, he started to show signs of stress and "loss of control". She explained that her son had a history of mental illness and might not have been taking his medication while living in Bangkok.
Police officers told his mother to distract her son by talking to him while they snuck into the house via the backdoor. Once inside, they apprehended the man and took him to the police station. It took about an hour before they could calm him down.
He was later sent to a hospital to be checked by medical experts.
SOURCE: The Nation
Keep in contact with The Thaiger by following our
Facebook page
.
Train engineer attempts to destroy USNS Mercy hospital ship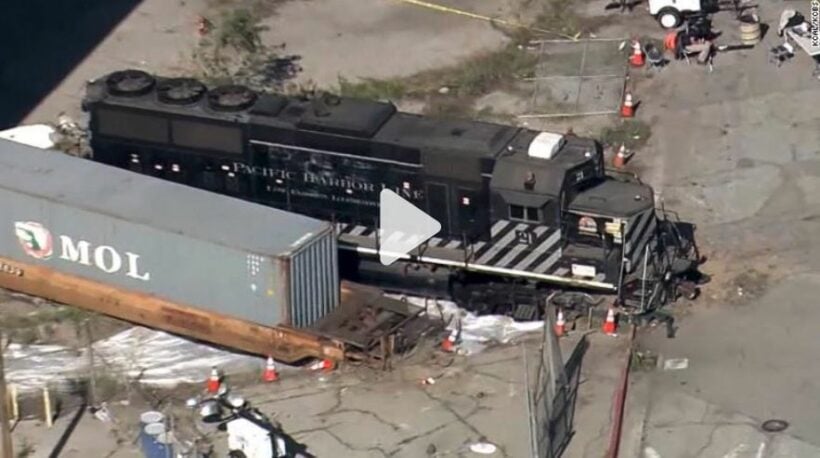 US Federal prosecutors report an engineer deliberately ran a train off the tracks at high speed near the Port of Los Angeles in an attempt to destroy the USNS Mercy hospital ship. The Pacific Harbour Line train derailed yesterday off the end of the track and crashing through multiple barriers, eventually coming to rest about 227 metres from the docked naval medical ship.
Federal prosecutors allege 44 year ol train engineer Eduardo Moreno, of San Pedro California intended to hit the ship, saying he believed it was "suspicious" and did not believe "the ship is what they say it's for.'"
Moreno allowed the train to steam past the end of the track, crashing through a concrete barrier designed to prevent just such a mishap. The train continued on to smash through a steel barrier and a chain-link fence, slid through one parking lot and then a second gravel-filled lot, careening through a second chain-link fence. It came to rest after passing under a ramp leading to the Vincent Thomas Bridge where it leaked hazardous fule. The train remained in that position Wednesday.
No one was injured in the derailment, but the fuel leak required a hazmat response.
Authorities say Moreno admitted to crashing the train intentionally but said he did not plan it in advance. It is believed that he acted alone however an FBI investigation has found Moreno is a member of a Facebook group that studies train crashes.
He allegedly made statements to a California Highway Patrol officer that included "You only get this chance once. The whole world is watching. I had to. People don't know what's going on here. Now they will."
Officials say video from inside the train's cab shows Moreno holding a lighted flare during the incident. Speculation is that he had hopes of igniting the fuel after the spill from the crash.
The 'Mercy' hospital ship arrived at the Port of Los Angeles this weekend. The Navy's hospital vessel was brought in to handle non-coronavirus patients, to help ease the burden of local hospitals that are surging with current Covid-19 cases. The ship has about 1,000 hospital beds.
SOURCE: CNN
Keep in contact with The Thaiger by following our
Facebook page
.
More than 100 horses dead as African Horse Sickness strikes Thailand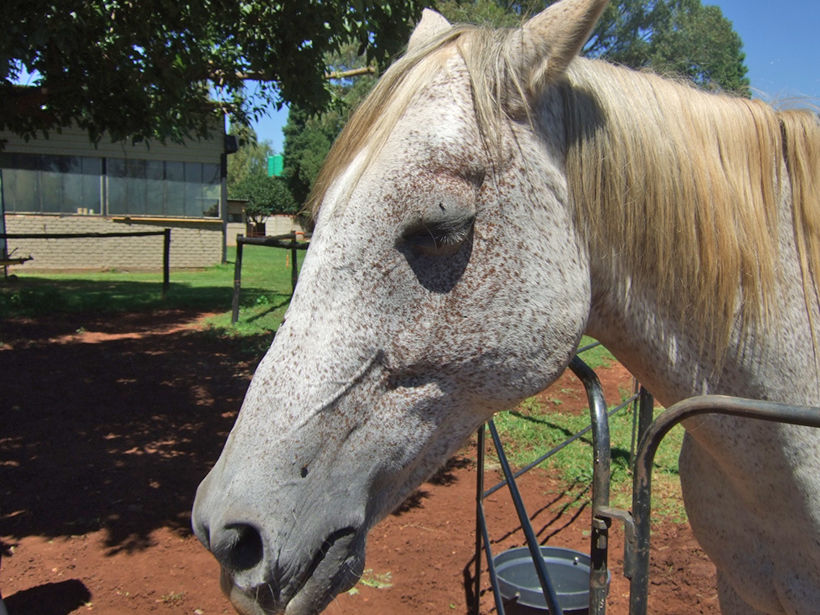 "This disease has just occurred in Thailand. We've never had it in the past"
The director-general of the Department of Livestock Development, Sorawit Thanito, says more than 100 horses in Thailand have died from African Horse Sickness (AHS). It's the country's first instance of the illness, which only affects animals. Latest government data show at least 131 horses have died across 4 provinces
Sorawit says the government has quarantined sick horses to limit the spread of the disease, adding that the government was notified in late March of AHS in the country.
"We have to investigate how this virus got to Thailand."
"Horses that contract the illness can have fevers of over 39C, difficulty breathing and bleeding in the eyes."
There has never been a case of AHS reported in humans and it is not related to the outbreak of the Covid-19 coronavirus, according to Sorawit.
The World Organisation for Animal Health suspended Thailand's status as an "AHS Free Country" on March 27. Myanmar and Kyrgyzstan had their AHS-free statuses suspended in 2018. AHS is endemic in the central tropical regions of Africa, from where it spreads regularly to Southern Africa and occasionally to North Africa, according to the OIE.
SOURCE: Reuters
Keep in contact with The Thaiger by following our
Facebook page
.