Phuket
Suspect in Sattahip double murder surrenders to Patong Police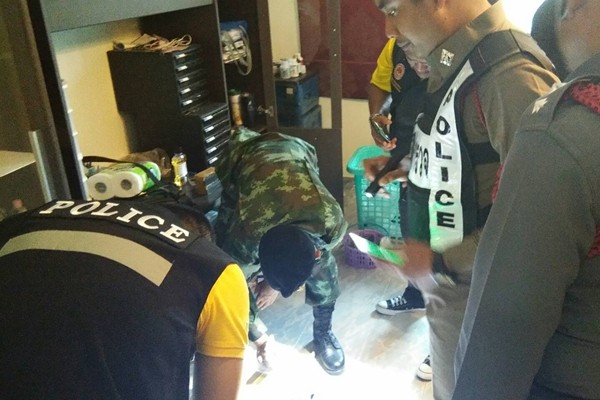 One of the suspects in Sunday's Sattahip double murder case has surrendered himself to Patong Police yesterday (Aug 2). Chonburi police have already taken the man back to Chonburi province for further questioning.
Read more about the double execution-style murders in the car park of Buddha Mountain in Sattahip HERE.
The Phuket Provincial Police Commander Maj Gen Teeraphol Thipjaroen says, "At about 2pm yesterday 34 year old Phuket man Iirasak Unaiban, also known as 'Max' and 'Poppy', one of the wanted suspects in the double murder case, surrendered himself to Patong Police."
"Chonburi Police immediately took him back to Chonburi for further questioning in relation to the case. If anything further links the murder case with the Phuket area or people we will continue to cooperate in the case."
Police searched Patong Bar owner Panya 'Sia Auan' Yingdang's accommodation for evidence on Wednesday that may link him to the Sattahip double murder over the weekend. He remains at large.
Read more about that search HERE.