Koh Samui
7,000 pirated items seized in Samui sting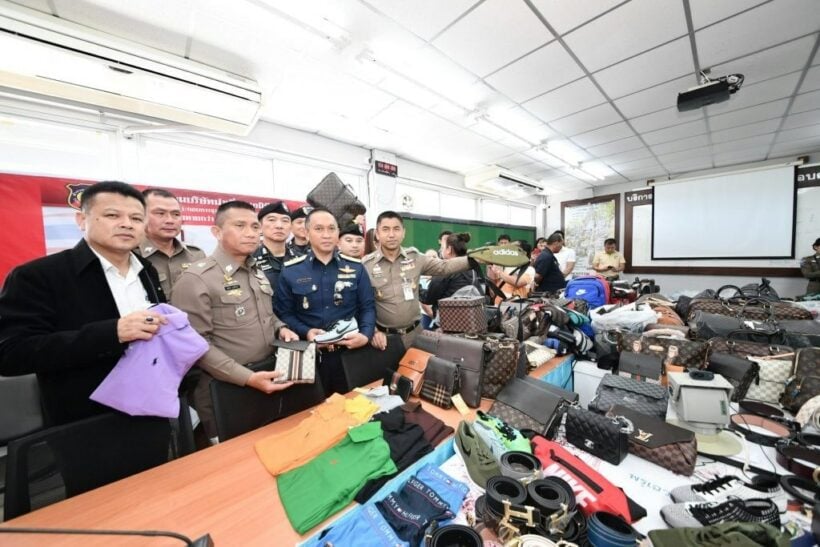 Thailand's favourite neighbourhood crime buster, Big Joke and his tourist police taskforce, have been working the markets of Koh Samui – the distribution network selling pirated goods on the island.
Pol Maj Gen Surachet Hakpal says he was following orders from PM Prayut Chan-ocha to stamp out piracy. The deputy head of the tourist police was pictured on the Tourist Police website surrounded by fake goods that were on sale at Chaweng Beach.
Some 7,000 items worth 2 million baht were seized at seven locations. Seven arrests were made during the seizures. Shops were targeted as well as a warehouse where pirated goods were being stored.
There were designer bags, shoes, clothing, sunglasses, belts and watches bearing fake names like Nike, Levis, Tommy Hilfiger, Ray Ban, Under Armour and Polo.

SOURCE: Thai Tourist Police