Phuket Sports: Tyres, teams and tracks – F1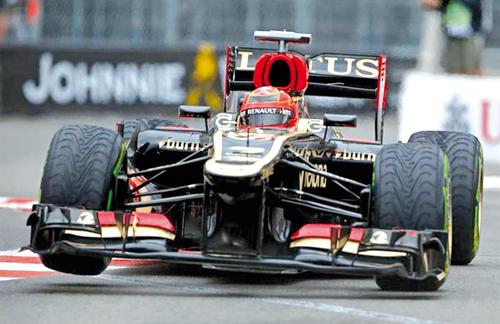 PHUKET: We are seven races down in a nineteen race season. It is a good time to reflect.
Pirelli succumbed to pressure and ran Montreal on intermediates instead of softs on a surface as smooth as a worm's belly. That proved what we all knew; with tyres that do not degrade on a smooth dry track, the fastest car will win. In good conditions, Christian Horner, Sebastian Vettel and Mark Webber are all good enough to keep Newey's great car on track to win. But therein is the problem. TV coverage in Montreal ignored Vettel, because starting first, racing away, and finishing first is dreary. Happily, there were great dogfights down the order, which maintained my will to live.
My Montreal "Man of the Match" was Fernando Alonso, who qualified sixth and finished second, going ahead of Kimi Räikkönen in the Championship. This year's Ferrari is a step up from 2012's, but still cannot qualify well. Ferrari probably cannot reduce the technical gap to Red Bull this year, so the team's fate rests on Alonso's astonishing skill and resolve. Felipe Massa is struggling, with just one podium finish so far.
Similarly, Lotus struggles to qualify, but also races well thanks to good tyre management and a great driver. The car looked bad in the wet Montreal qualifying and little better in the dry race. It seems Lotus has not managed its upgrades as well as Ferarri, and without improvements, I fear they will lose Kimi. They just lost Technical Director James Allison. Allison drove the Lotus vision, and it's hard to find a replacement of his calibre with their budget. But they are promising more for Silverstone; I'm looking forward to it.
Lewis Hamilton drove a blinder in Montreal, qualifying second and finishing third. His body language, however, still showed a man in a dark place. It could have been the rumbling Tyre Wars episode in Spain but that was Ross Brawn's problem. Or it could be Lewis' own issues. But he has certainly shown that on a glossy dry track even a Mercedes can manage its rear tyres. The FIA met on June 20 to hear the "Tyregate" case, and duly delivered Mercedes a minor slap. So all is back to normal.
McLaren is starting to look like a great aristocratic family fallen on hard times. McLaren is sixth in the constructors' championship, with the budget for a top three team. That cannot be sustained, so they are looking down the end of a barrel, with a colossal shortfall in prize-money to make good unless they can do something. They have promised it for Silverstone. I would love it if I am wrong, and they can do it.
When Ron Dennis ran McLaren, there was a visionary at the helm, and from 1997 to 2006 they had Adrian Newey as their technical lead. McLaren was undone by the "Spygate" scandal in 2007 where, for many, Alonso covered himself in slime. Dennis handed over to Martin Whitmarsh as Team Principal in 2009, and he has yet to win a title. The McLaren increasingly looks like the proverbial camel built by a committee designing a horse. Even McLaren's public reactions are corporate, dull, bureaucratic and repetitive. If McLaren could get James Allison from Lotus, that could be an answer. But the clever money is on him joining Ferrari.
Force India will be pleased to have had two cars in the points at Montreal. It is now the leading team of the second division, and is pushing for promotion. The car is not on the pace, but is excellent on tyres – in Montreal Paul di Resta amazingly completed 56 competitive laps on one set of mediums. Williams, which must have hoped for a point when Valtteri Bottas qualified third, ended with nothing. Williams is another grand old team wandering in the wilderness.
Pirelli announced that their tyres will remain unchanged. Teams failed unanimously to accept the prototype tested in Canada, so "The tyre construction will remain unchanged, contrary to Pirelli's initial plans", said the Italian manufacturer.
But Pirelli also announced the tyres for the next three races; harder compounds than last year. Silverstone and Hungaroring get the two hardest compounds in the range; Nurburgring gets soft and mediums. Lotus has already criticized the exceptionally conservative choice, which favors Red Bull and Mercedes. The sound of Pirelli crumbling under pressure is starting to mimic thunder.
Red Bull looks formidable and, having gained from "tyre wars", I fear a return to the dark Schumacher days. And I am not the only one. The mind-numbing Vettel Factor has affected Silverstone, where tickets are not sold out. Fans are voting with their feet.
Given the tyre choices, I dread seeing nothing but Vettel's exhaust pipe for the next three races. The podium in Silverstone looks like being Vettel, Alonso, and Hamilton or Räikkönen. Let's hope I am mistaken. Silverstone is a classic track, the home track for so many teams, and one of the fastest circuits in F1, and there is always the possibility of rain. Let's hope for an upset! And look for something from Force India.
Join me at the Green Man to watch the race on the big screen on Sunday at 7pm. Qualifying rounds are at the same time on Saturday (click here for map).
Keep checking our online Phuket Sports pages, join our Facebook fan page or follow us on Twitter for the latest local, national and international sporting news.
— The Digby
Keep in contact with The Thaiger by following our
Facebook page
.
Never miss out on future posts by
following The Thaiger
.
Thailand's Social Security Office forced to explain investment in Sri Panwa Phuket Resort trust fund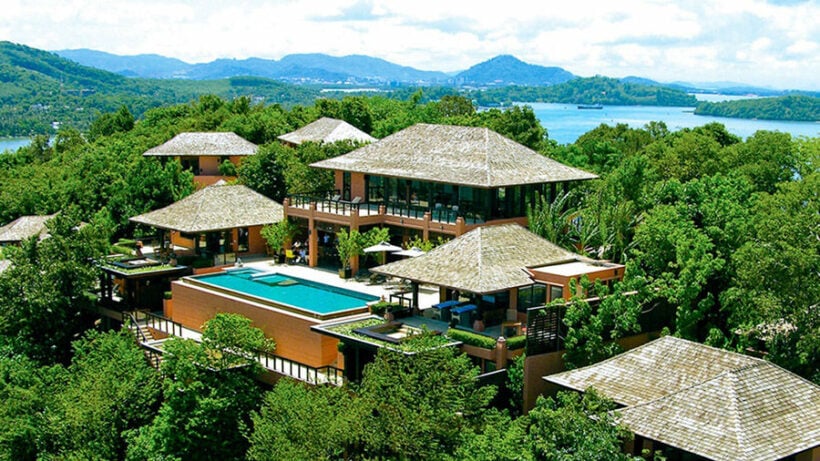 The Social Security Office, a department under the direction of Thailand's Ministry of Labour, is being asked to explain its investment in the trust fund of Phuket's Sri Panwa Phuket Resort. The demand comes as members of the opposition and political activists call for an investigation into the property's land rights. The owner of Sri Panwa Phuket, Vorasit Issara, has been condemned online recently, with his property attracting multiple negative reviews, after he criticised anti-government protest leader, Panusaya Sithijirawattanakul.
Thai PBS World reports that the Civil Society for State Welfare is calling on the SSO to clarify its investment in the Sri Panwa Hospitality Real Estate Investment Trust, thought to be worth around 500 million baht. Nimit Thian-udom says that, while the SSO's investment does not break any laws, the board must explain the reasons behind the investment decision and clarify the return on that investment. In addition, he says the SSO should attach more importance to good governance when choosing where to invest.
The call for clarity is echoed by opposition MP Chirayu Huangsap, from the Pheu Thai Party, who calls on the Labour Minister to explain the investment. He adds that any discrepancies will be reported to both the National Anti-Corruption Commission and the Public Sector Anti-Corruption Commission.
The land rights of the luxury Sri Panwa Phuket resort, which sits on prime land atop Phuket's Cape Panwa, overlooking the south-eastern tip of the island, are also being called into question. Veera Somkwamkid, from the People's Network Against Corruption, says he is looking into the property's land rights and will pass his findings to the Department of Special Investigations.
For his part, the Labour Minister, Somsak Thepsuthin, says he doesn't know if the property has been legally built, saying it's up to the DSI to investigate and that a complaint does not need to be filed in order for them to do so.
Meanwhile, review site Tripadvisor has had to suspend reviews for the Sri Panwa resort, as anti-government netizens exact their revenge on the proprietor by posting negative feedback on the property.
"Due to a recent event that has attracted media attention and has caused an influx of review submissions that do not describe a first-hand experience, we have temporarily suspended publishing new reviews for this listing."
SOURCE: Thai PBS World
Catch up with the latest daily "Thailand News Today" here on The Thaiger.
Keep in contact with The Thaiger by following our
Facebook page
.
Never miss out on future posts by
following The Thaiger
.
Phuket, Chiang Mai, Chachoengsao join UNESCO's learning cities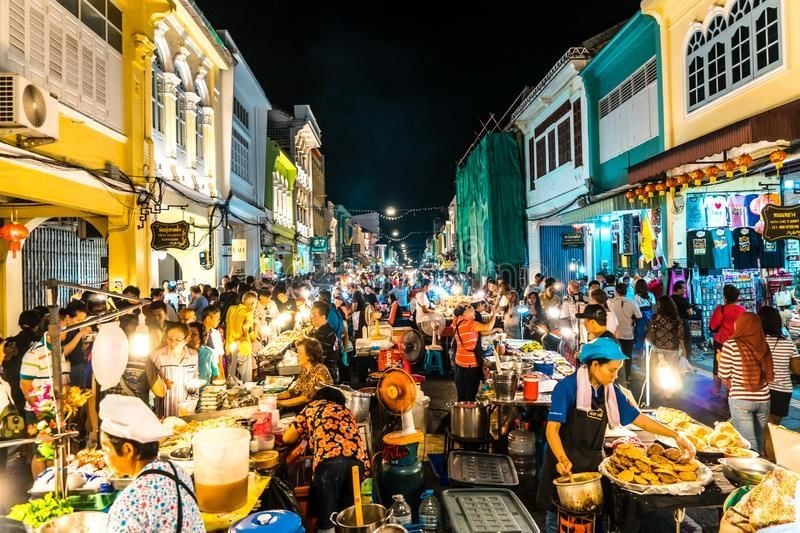 3 cities in Thailand recently joined UNESCO's membership of so called "learning cities" which are said to promote "lifelong learning" and sustainable development. Chachoengsao, Chiang Mai and Phuket joined the UNESCO's Global Network of Learning Cities. Altogether, 55 cities from 27 countries, adding up to 230 cities in 64 countries around the world, according to UNESCO.
"These cities are outstanding examples of how lifelong learning can become a reality at local level. They have proven that effective lifelong learning policies and practices can support the development of inclusive, safe, resilient and sustainable cities and contribute to the 2030 Agenda."
The UNESCO Institute for Lifelong Learning David Atchoarena says the recent new members have shown that they can make "lifelong learning a reality," even after enduring the pandemic.
"With unprecedented urgency, the Covid-19-19 pandemic has underlined the necessity to build more resilient education systems for the future. With more than half of humanity living in urban areas, cities must be at the centre of this undertaking."
David says he hopes it will inspire other cities in Thailand to follow.
"I very much hope that we will see many other cities from Thailand joining the network and working on providing lifelong learning opportunities for all to ensure a sustainable and peaceful future."
The mayor of Chachoengsao, Kolayuth Chaisang, says his goal is to provide "effective education, thoroughly and equally to all citizens." According to the Bangkok Post, the city is a key urban centre both economically and culturally.
The mayor of Chiang Mai, Tussanai Buranupakorn, says he wants to revitalise the city, while also maintaining the cultural significance. The city has a number of educational institutes, which goes along with UNESCO's learning city principles.
Phuket is a hub of sustainable creativity, according to the Bangkok Post. The mayor of Phuket, Somjai Suwansupana, says he wants to preserve the city's "identity, local wisdom assets and the charm of our multiculturalism."
SOURCES: UNESCO |Bangkok Post
Keep in contact with The Thaiger by following our
Facebook page
.
Never miss out on future posts by
following The Thaiger
.
Newborn baby found on bench in Phuket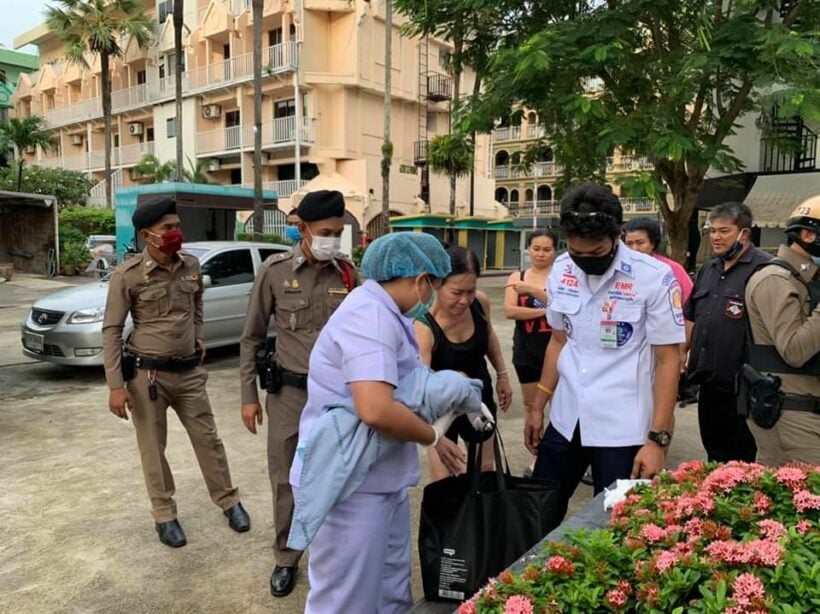 A newborn baby was found on a bench at a neighborhood by Phuket's Patong Road. The baby boy was wrapped in cloth and left inside a reusable shopping bag. The bag also had a bottle of milk, diapers and clothing.
A woman walking by early in the morning heard the baby crying. She followed the cries and found the baby on the bench. She called police and calmed the baby, feeding him milk that was left in the bag.
Police took the baby to the Patong Hospital. The baby, about a week old, is in good health, police say.
"Police and rescue workers together rushed to the scene and called Patong Hospital to have a medical team meet us there … This baby is healthy and does not appear to have suffered any injuries. He is now safe and being cared for at Patong Hospital."
Police are reviewing surveillance camera footage to see if they can track down the mother, or whoever left the baby behind.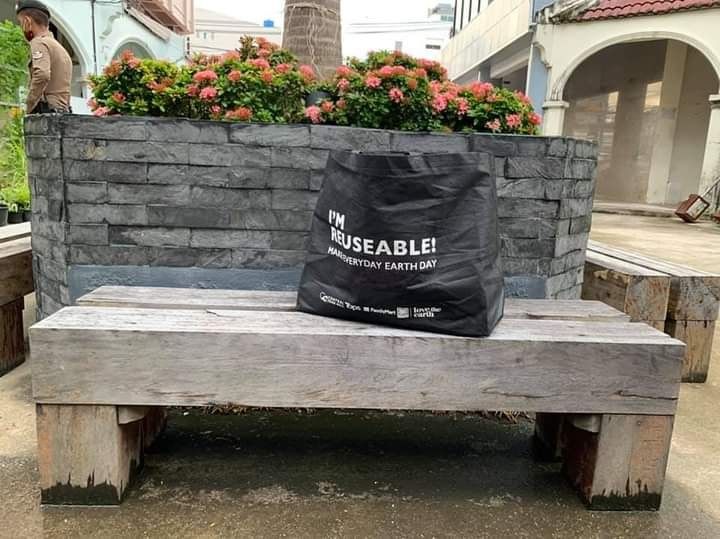 SOURCE: Phuket News
Catch up with the latest daily "Thailand News Today" here on The Thaiger.
Keep in contact with The Thaiger by following our
Facebook page
.
Never miss out on future posts by
following The Thaiger
.