Phuket Sports: Monaco, Montreal, modifications – F1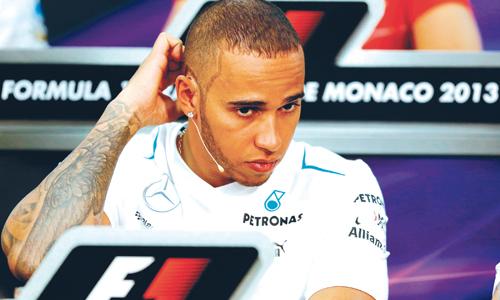 PHUKET: A crash laden Monaco was good for Mercedes; Nico Rosberg, now probably their number one driver, led from start to finish. This is not a harbinger of things to come in 2013; Monaco is a special race. Monaco, Spa and Suzuka are often quoted as the three tracks where driver skill can overcome technical differences between their cars.
But a few bottles of bubbly must have been popped in Brackley recently, where interestingly, Robert Kubica has been driving in the Mercedes simulator. Is Mercedes considering a post-Hamilton option? Kubica is a close friend of new Mercedes motor sport boss Toto Wolff. Kubica was branded "arguably the best driver in F1" in 2010. Then his Ronde di Andora rally crash, in which his forearm was partially severed, brought everything to a halt until late last year when he started rallying again.
I said last season that Hamilton's move was extremely dangerous for him. He left a team that was built around him, and he will never get that again. I presume he did that to exorcise his self-doubt. With his bizarre facial hair and extreme tattoos, he seems to be screaming for attention. While he is a very talented driver, there are plenty more where he came from. We may have seen the best of Lewis Hamilton. For me that is sad because he was a hero.
Monaco was good for Red Bull. They did not win, but they increased their lead in both championships. It was good for Force India, when Adrian Sutil managed to pip Jenson Button for fifth. Monaco was bad for Ferrari; Fernando Alonso only managed seventh, and Felipe Massa crashed when his suspension failed. It was bad for Lotus; Kimi Räikkönen took a puncture after Sergio Perez hit him and finished tenth, while Romain Grosjean has been given a 10-place grid penalty in Canada for causing a crash. Actually, he had four accidents in three days.
Monaco was bad for McLaren. Jensen Button got a miserable sixth, and Sergio Perez made a series of aggressive overtaking moves, in one of which he collided with Kimi. He then retired. Räikkönen, said: "Maybe someone should punch him in the face". Williams did nothing, and announced it is moving from Renault engines to Mercedes next year. They certainly need something.
The difficulties for Räikkönen and Alonso boosted Vettel. The leaders are now: Sebastian Vettel 107 points, Räikkönen 86, Alonso 78. They are followed by Hamilton 62, Mark Webber 57, Nico Rosberg 47 and Massa 45. The rest of the field is led by Paul di Resta 28, Grosjean 26, and Button 25.
In the Constructors' Championship, Red Bull is on 164, from Ferrari 123, Lotus 112 and Mercedes 109. Behind them, Force India on 44 is now ahead of McLaren on 37 and that is an exciting battle. Force India is in effect McLaren's second team.
The high-speed Circuit Gilles-Villeneuve is a set-up challenge; its 75 seconds lap time is the quickest of the season. It's a short track with long straights demanding low down force, connected by tight hairpins where cars brake to under 60 kilometers per hour. As most of the corners are chicanes, kerbs are used extensively, and the set-up trade-off is between roll stiffness to allow the driver to change direction, and soft suspension to ride the kerbs.
High speed straights and tight slow corners are hard on brakes, but that will not trouble most teams. Raw power is needed for the long straights. On the other hand, the lowest pit loss time of the year – 15.9 seconds, supports higher stop strategies. The circuit is very narrow with close walls, so it can produce exciting races, with a high probability of a safety car to put demands on strategy.
Weather is ever a factor in Montreal. Low temperatures cause trouble for tyres, and there is always a threat of rain.
'Tyre wars' continue. Pirelli has bowed to pressure and the medium compound replaces the soft as the prime tyre, which will help Red Bull. The option of the super soft remains. Pirelli has also announced a new rear construction for teams to evaluate on Friday before its planned introduction at Silverstone.
Meanwhile, a second front opened in 'tyre wars' when Red Bull discovered that Mercedes stayed in Barcelona after the Spanish Grand Prix to conduct a 1,000km tyre test. Red Bull and Ferrari launched a protest claiming it flouted F1 rules. Pirelli denied that Mercedes had any advantage from the test which largely focused on next year's tyres. There was also some running on the modified tyres Pirelli will test further during practice for this week's Canadian Grand Prix. Modifications are intended to eliminate the high-speed delamination that occurred in Bahrain and Spain.
Red Bull cannot both expect Pirelli to produce more Red Bull friendly tyres for Silverstone, and not allow them to be tested. The test was determined by Pirelli. Mercedes had no idea what they were testing. Most tests were performed with tyre specifications that will not be used in 2013.
Pirelli is working on a 2014 tyre even though it has yet to sign a contract for next season. Assuming it stays on, Pirelli says it will give teams more information in September.
And then, in a delicious twist the FIA revealed that Ferrari, the other Mercedes protester, conducted a similar test for Pirelli between the Bahrain and Spanish Grands Prix. Glasshouses and stones? It is set to rumble on, since Red Bull wants it all its own way.
Upon whom will Montreal smile? Vettel, Alonso and Kimi are all contenders, and the Safety Car lottery may yet sort it out in someone's benefit.

If you have the stamina, watch it with the Digby in person at Phuket's Green Man – 1am Monday morning. Qualifying at midnight Saturday (click here for map).
Keep checking our online Phuket Sports pages, join our Facebook fan page or follow us on Twitter for the latest local, national and international sporting news.
— The Digby
Keep in contact with The Thaiger by following our
Facebook page
.
Never miss out on future posts by
following The Thaiger
.
Phuket workshop helps residents cope with high stress brought on by the economic crisis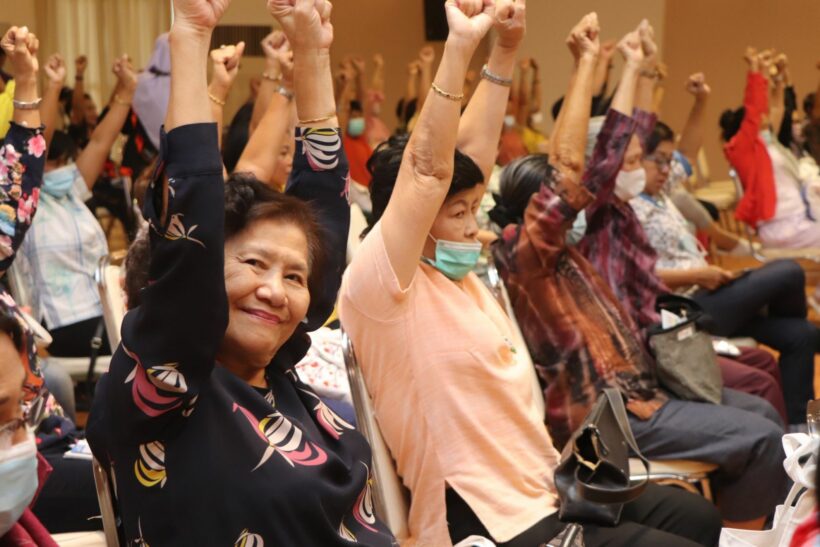 Hundreds of residents in Phuket's Wichit subdistrict attended a workshop focused on reducing stress from to the pandemic-induced economic crisis. A psychologist was even on site to help those who had extreme mental stress and a Buddhist monk taught meditation techniques to reduce physiological effects of stress.
The event was planned in response to an online survey conducted by the municipality asking residents about how much stress they were experiencing from the economic climate. They found that some residents had serious stress issues brought on by the pandemic and financial problems, according to Wichit Mayor Kreetha Chotiwichphiphat.
"The loss of income due to the economic crisis brought on by the Covid-19 situation has resulted in some people in the area suffering serious stress, which can lead to serious mental health issues."
Around 350 people attended the event. The mayor says it was the first step in caring for the residents' mental health. Local officials plan to hold similar workshops in the future.
"It was a good opportunity for people to realise the importance of mental health and to learn techniques of how to deal with stress, which will help people to maintain their physical health and avoid developing mental health problems."
SOURCE: Phuket News
Keep in contact with The Thaiger by following our
Facebook page
.
Never miss out on future posts by
following The Thaiger
.
Phuket's Soi Dog Foundation opens Humane Education Centre at Mai Khao shelter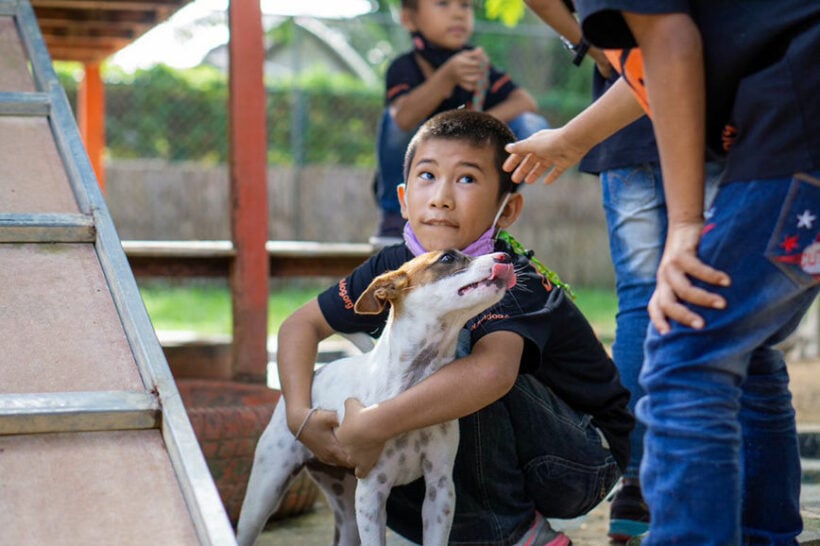 The Soi Dog Foundation has officially opened its Humane Education Centre, the first of its kind in Thailand dedicated to the welfare of stray animals. The centre, located at the Soi Dog shelter in northern Phuket, forms part of the foundation's Humane Education program. Rolled out in 2017, the program sees a team visit Thai schools to teach the next generation the basic principles of animal welfare and promote empathetic attitudes towards both owned pets and free-roaming strays.
The program has reached a total of 15,058 students and 861 teachers to date. With a dedicated classroom as well as educational tools and resources now on site at the shelter, Soi Dog will be able to expand the programme and reach an even greater number of young minds.
Co-founder and president of Soi Dog Foundation International John Dalley said, "The cornerstones of what we do – what I believe very firmly are the answers to the stray dog problem throughout Asia – are large-scale sterilisation of stray dogs and cats and education of, particularly, the next generation.
"We see all the time the problems that are being caused through us not respecting the environment and not respecting the other animals with whom we share this planet. That's why education is so important."
John also thanked the supporters and donors who made the construction of the centre possible. After cutting the ribbon, the students filed into the brand-new facility for the very first on-site class – a fun and interactive hour of roleplaying, brainstorming and problem solving.
Humane Education Manager Nuttawut "Film" Kumngern. said… "We want to encourage kindness toward animals, especially free-roaming dogs and cats, and teach youngsters to be responsible pet owners. This will sustainably reduce animal cruelty and pet abandonment."
"We hope to one day see animal welfare incorporated into the curriculum in Thai schools, and our education centre is a great start."
Soi Dog is ready to welcome school groups from Phuket and other provinces to the centre which can accommodate up to 40 students at any one time. Schools interested in participating are encouraged to email film@soidog.org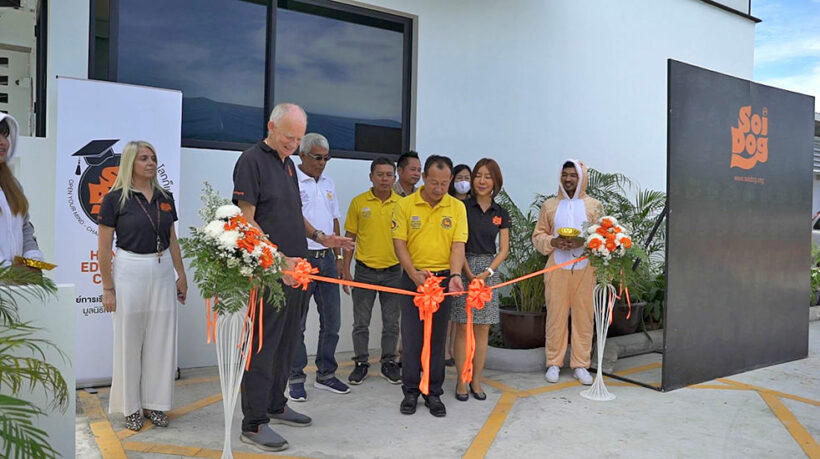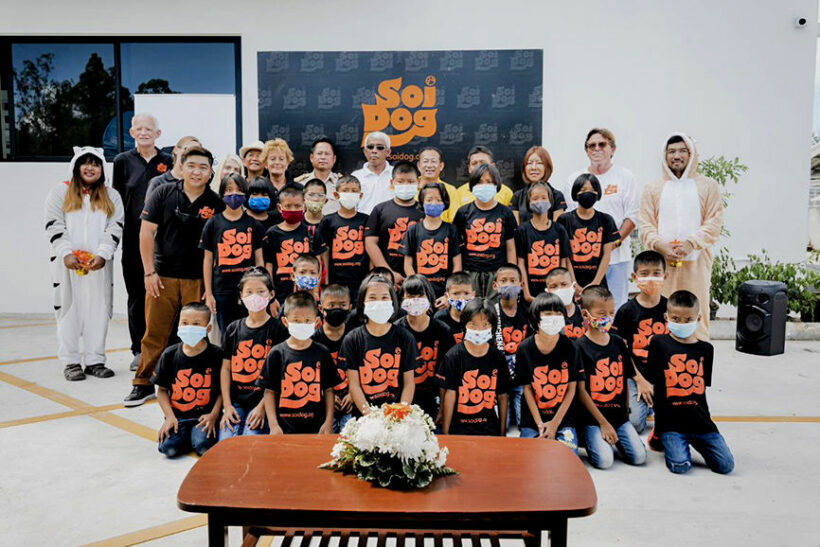 Keep in contact with The Thaiger by following our
Facebook page
.
Never miss out on future posts by
following The Thaiger
.
Police have yet to investigate illegal hiring of foreign teachers at international school in Phuket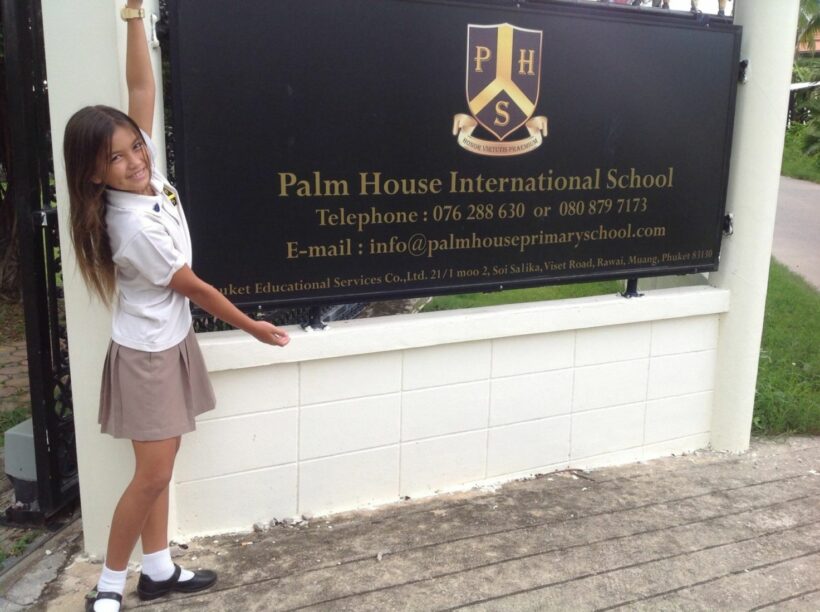 Chalong police in Phuket say they have yet to start investigating the illegal hiring of foreign teachers at an international school in Rawai, south of the island. Palm House International School allegedly hired foreign teachers illegally in which 2 were arrested by Phuket Immigration police on November 4.
Somkiet Sarasin, the leading investigator of the case, says the 2 Brits were informed that police were processing a charge of working illegally in the country against them, in which both denied the charges. Somkiet says the 2 were released on bail, but did not confirm the amount of bail that was set by the police.
"They are still staying in Thailand. I am not worried. I have their passports. I am not available to explain [any details] because the investigation is still ongoing."
"This is normal for an investigation when the suspects deny the charge against them. I have to check more information against their claims. This case will probably be concluded next month."
However, the investigation has yet to begin, with Somkiet saying he has not even questioned the owner of the school, despite his claims the case would be finished next month.
"The investigation into the school will take time. The investigation into the two British people must be finished first."
Such allegations of foreign teachers working illegally have recently been in the news after Sarasas Witaed Sainoi Pitiyakarn School, in the central province of Nonthaburi, saw 7 foreign teachers probed for being hired illegally. That school, along with others in its private network, made nationwide news after CCTV caught a Thai teacher hitting, pushing and dragging a young student in the classroom. Such widespread violence against students has long been a sad component of many Thai schools, in which some of the teachers are unqualified and unlicensed to teach, but are hired anyway.
SOURCE: The Phuket News
Keep in contact with The Thaiger by following our
Facebook page
.
Never miss out on future posts by
following The Thaiger
.