Phuket FC look to swoop down on Krabi Andaman Eagles tonight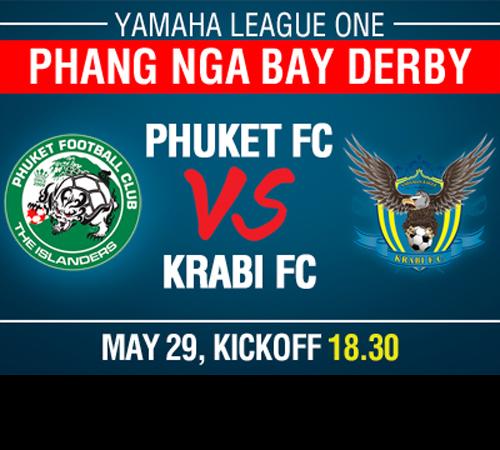 PHUKET: Despite a tough away draw last Saturday in Trat, Phuket FC are in high spirits ahead of tonight's Yamaha League One (YL1) Phang Nga Bay derby match with Southern rivals, Krabi FC.

The all-Southern match-up, both sides 13th of the 34-fixture YL1 2013 season, will be played at Phuket's Surakul Stadium with a 6:30pm kickoff (click here for map). Tickets for adults are 100 baht, while youth and uniformed students get in free.

The Phuket Islanders and the Krabi "Andaman Eagles" have met in the national YL1 league twice, both times last year.

Krabi prevailed 1-0 at Phuket's Surakul Stadium last July (click here for match report), while in the last match these sides played each other, in August of last year, Phuket drew in Krabi.

The local home fans had difficulty swallowing that result, as hundreds of Phuket fans were held hostage in Krabi stadium for hours after the match (click here for article).

The two sides have played in various friendlies over the last two years, none of which Phuket has prevailed. The last time Phuket got an advantage over the Andaman Eagles was in the 2010 Division 2, AIS Southern regional league, when Phuket won at home 2-1, having lost 3-2 in Krabi that same season. Phuket went on to win the league that year and finish as runners up in the national level playoffs for promotion to division 1.

Krabi won the Southern division 2 league the following season (2011), finished 4th of the division 2 promotion playoffs, and last year played their first season in the YL1 season, of which they finished 6th, compared to Phuket who finished 13th.

In the current rankings, Phuket are slightly better off in 5th place with 19 points, 9 behind league leaders Air Force United; Krabi are in 8th place with 17 points.

All previous results considered, Phuket Head Coach Paniphon "Tu" Kerdyaem says he is confident in his side tonight.

"Team spirit is starting to come back, and I want everyone to forget the nightmare that has passed," he told Thai media syndicate, Siam Sports.

"The players, staff and administrative board have all united into a single unit in order to achieve Phuket's goal of getting promoted to the Thai Premier League. Therefore, I want everyone to forget the past and turn to focus on tonight's match against Krabi, which we need to win in order to get back on track," he said.

Team dismisses two key players

Some more bad news that Islander fans will need to get over is a decision by the team to release two of its skillful Thai players, with the club in the process of ending the contracts for veteran defender, #4 Nonthapan "Berm" Jiensathawong and recent signing, #23 Kritsada "Por" Sakeaw.

According to the Thai sports media syndicate, Siam Sport, the two idol-like players will be dismissed for "being undisciplined".

One of Phuket FC's managers, Niwat Nuisa-nga told Siam Sports that "Both of these players are definitely not in the team's plans anymore.

"As for Nonthapan, he has not been disciplined and broke rules of the club. We're preparing to send him back to his original team, SCG Muang Thong United [top side in the Thai Premier League]."

Mr Niwat said that this would be finalized by the second half of the season, or after 17 fixtures of the 34-fixture season.

He went on to explain that due to an injury early on in the season, Por has been unable and unwilling to join the team on any training practices for nearly five weeks now.

Early in the season, the skilled midfielder had scored two goals, making him the team's joint third top scorer, along with Ivorian defender, Nenebi and French Midfielder, Doumeng, who trail Georgian striker, Giorgi Tsimakuridze (3 goals) and Phuket's latest Brazilian sensation, Luiz "Dudu" Purcino (6 goals).

Moreover, Por was also named man-of-the-match in at least three matches this season, that the Gazette is aware of.

"Even though he gives the excuse that he is injured, we're going to let him go because he doesn't show the same spirit as several other players such as Dudu and Niran Panthong, who, although suffering from injuries, still join our practices."

Other YL1 matches to be played tonight are as follows:

11 Trat FC vs 9 Gulf Saraburi
2 PTT Rayong vs 15 Rayong FC
6 Korat vs 4 Port Lions
3 Bangkok FC vs 12 Khon Kaen FC
14 Royal Navy vs 17 TTM
10 Nakhon Pathom Utd vs 13 Si Racha
1 Airforce Utd vs 7 BBCU
18 Ayutthaya FC vs 16 Rayong Utd
Win, lose or draw tonight, Phuket waste no time to hit the road, set to play Saraburi this Sunday in Central Thailand with a 6pm kickoff. The Islanders' next home match after that will be on June 9 vs PTT Rayong.
Keep checking our online
Phuket Sports
pages, join our
Facebook fan page
or follow us on Twitter for the latest local, national and international sporting news.
— Steven Layne
Keep in contact with The Thaiger by following our
Facebook page
.
Never miss out on future posts by
following The Thaiger
.
Phuket's annual Vegetarian Festival lowers flags, spirits return to the heavens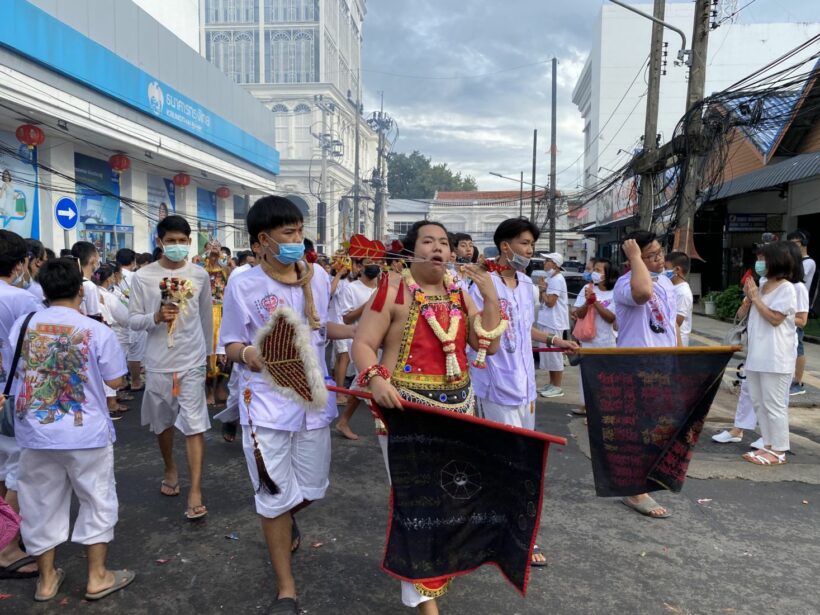 WARNING! Content below contains photos of self-mutilation that some may find disturbing.
The flags on Go Teng poles were lowered on Monday, ending Phuket's annual Vegetarian Festival and symbolising that the spirits have returned the heavens. The flags are raised at the start of the festivities each year at participating shrines, calling on the spirits to descend from the heavens.
This year, 2 men were electrocuted while taking down the festival flags. A steel pole with the flag touched a power pole, electrocuting and burning the workers as they were trying to lower the flags. They were taken to the hospital.
During the festival's street processions and ceremonies so-called "mah songs" channel the descended spirits. They enter a trance-like state and many practice self-mutilation to channel the spirits. "Mah" means horse in Thai, and some say the mah song acts as a horse for the spirit to ride.
Some mah song pierce their cheeks and other parts of their body with steel spikes and sometimes swords or other bizarre choices (we've seen petrol pumps, javelins, samurai swords and kitchen utensils). During the street procession, they walk for hours with the self-inflicted piercings, seemingly posessed by 'spirits' and muttering all sort of strange chants, verging on mild cases of Tourette syndrome. A team of devotees for each mah song wipe away blood and keep the wounds clean. Some mah songs even slice their tongue for the street procession. Blood drips on their chest and the ground. Waiting bystanders line the streets hoping for the blessing of a passing mah song. Some mah songs carry a black flag.
The event is an annual spiritual 'cleansing' for those in watching the processions. Onlookers lining the street bow their heads and place their hands in the "wai" position as the mah song waves flags and banners over their heads. Businesses along the procession route often set up an altar outside their shop and mah songs stop at each one to do a short ritual.
The Phuket government gave the festival organisers the "okay" to hold this years event with hopes that it would increase domestic tourism and generate much-needed revenue after the Thai government's response to the Covid-19 pandemic crippled Phuket's tourist economy. Before this year's festival, Phuket City Mayor Somjai Suwansupana asked that the mah songs "limit the level of torturing." He also called for a limit on the number of people at ceremonies to prevent the spread of the coronavirus.
His calls were largely ignored.
The spirits will again return in 2021 to Phuket again cleanse the island's large Thai-Chinese community.
Photos of the 2020 Vegetarian Festival by Marina Krasnopolska.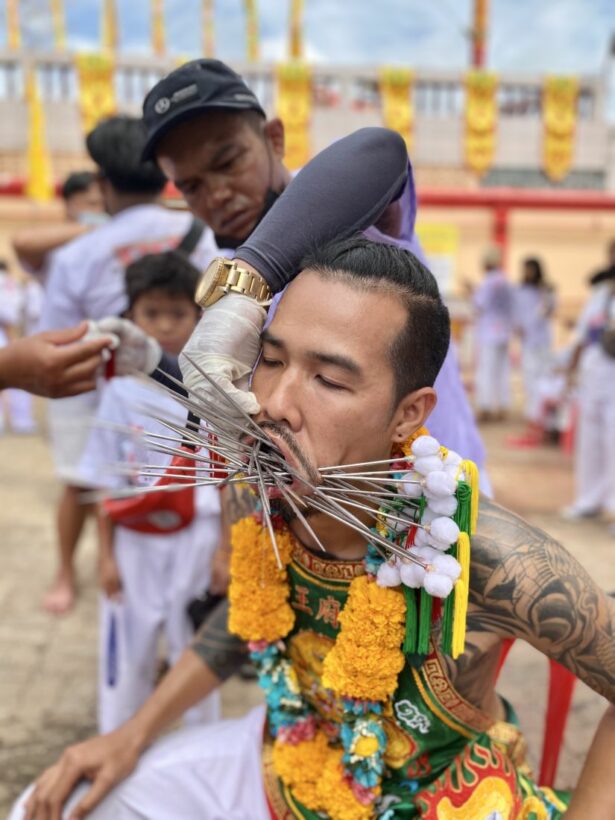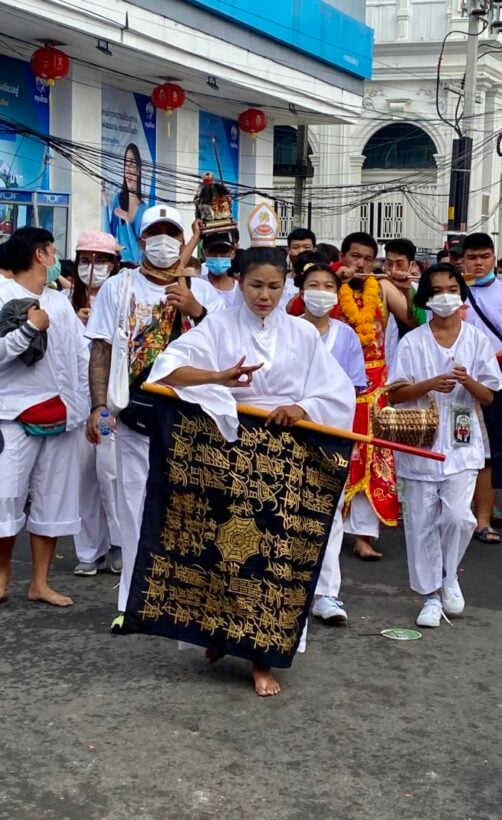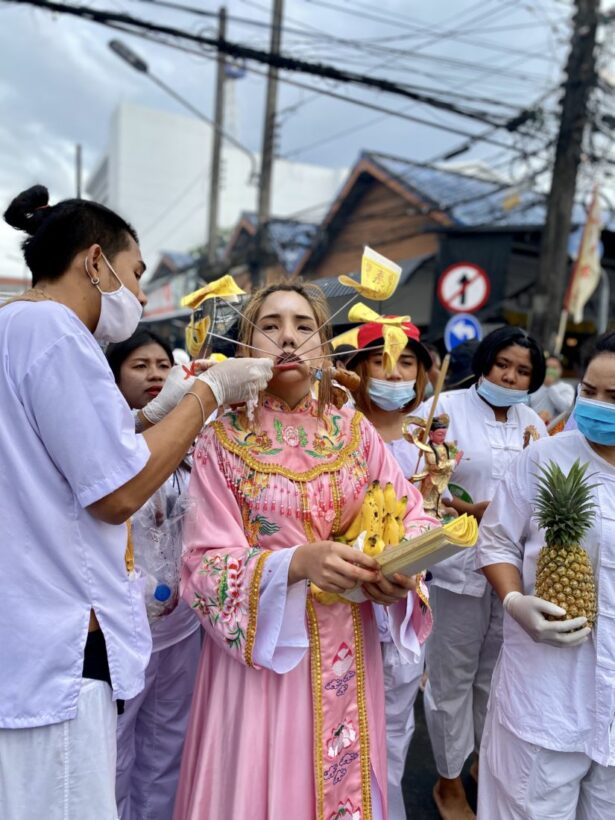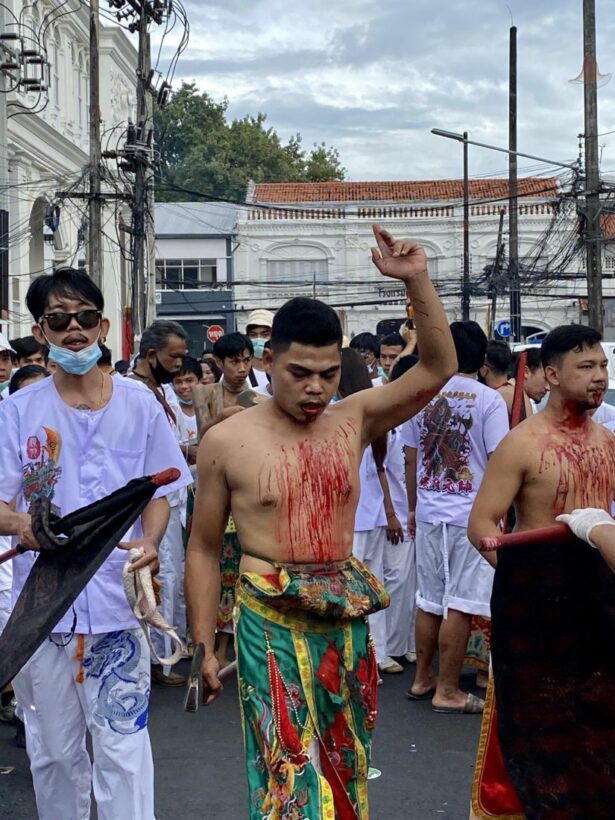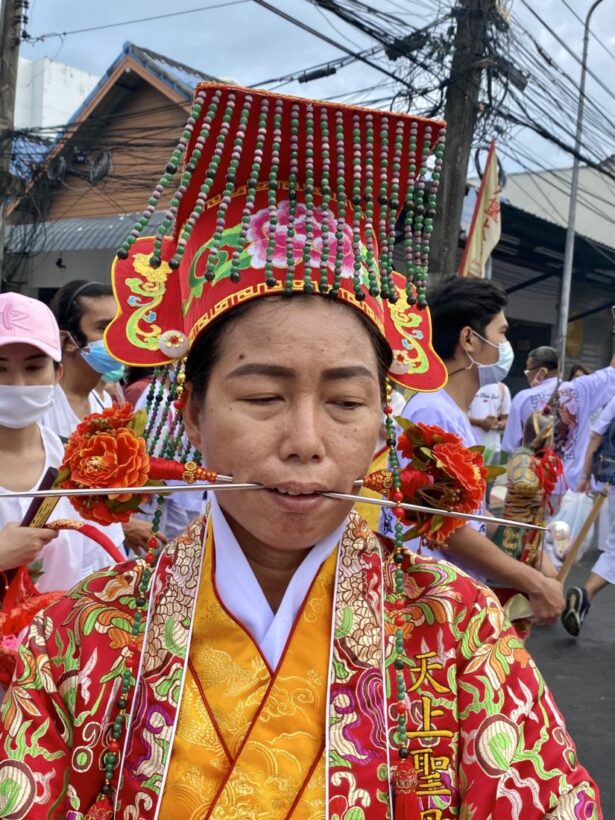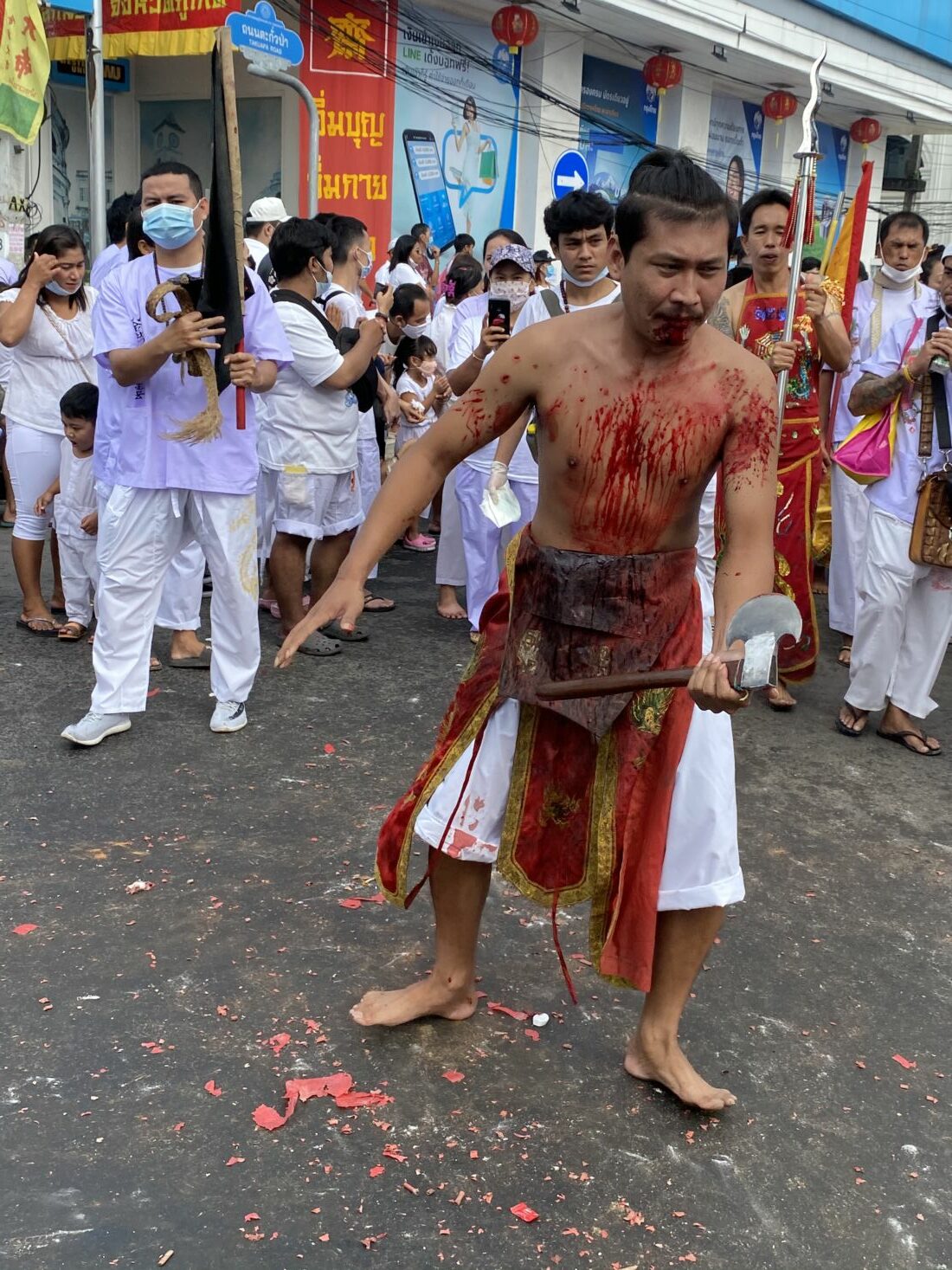 SOURCE: Phuket News
Catch up with the latest daily "Thailand News Today" here on The Thaiger.
Keep in contact with The Thaiger by following our
Facebook page
.
Never miss out on future posts by
following The Thaiger
.
Phuket told to prepare "response plan" in case of second Covid-19 outbreak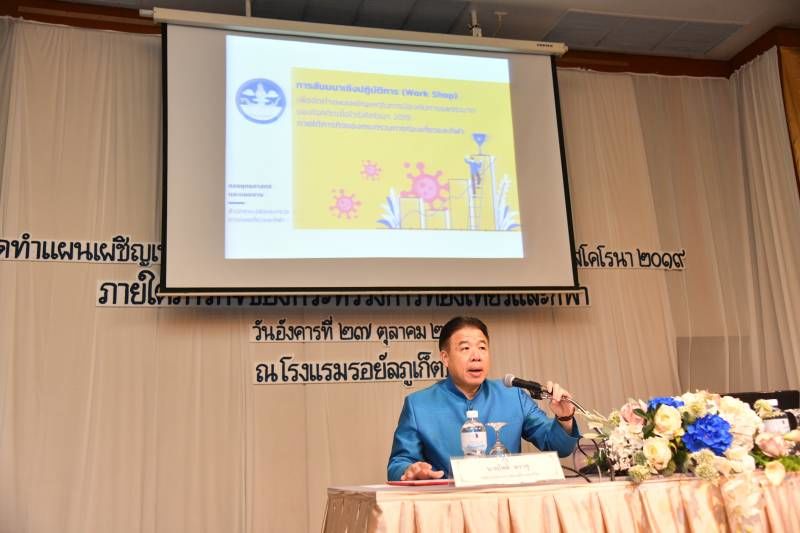 As Phuket awaits foreign tourists, city officials are told to prepare a "response plan" in case of a second wave of Covid-19. An official from the Ministry of Tourism and Sports held a workshop in Phuket today to discuss the risk of another outbreak as the country opens up to those on the Special Tourist Visa.
The ministry's permanent secretary Chote Trachu says now that the country is allowing tourists (who are required to quarantine upon arrival) an infection "may somehow slip through." He says a response plan needs to be in place in case this happens, adding that there should be corporation from the Ministry of Public Health and Ministry of Defense.
"If any tourists are found to be infected, the disease must not be allowed to spread among the people. There should be no panic, and public health officers will investigate the case. Tourist Police will track down the suspected person in an investigation with the Ministry of Public Health."
Chote says all provinces – not just Phuket – should have a response plan. Although tourists must go through a mandatory 14 day quarantine upon arrival, Chote says there are some cases where the incubation period for Covid-19 is longer than 14 days.
"There are a variety of cases. Sometimes, the infection does not show after 14 days, or even 15 or 16 days. Each situation is different."
Recently, a woman in Koh Samui tested positive for the coronavirus 5 days after she was released from a Samut Prakan quarantine facility. Traces of the virus were found on gym equipment the woman used at the quarantine, leading health officials to suspect she was infected before arriving to the island.
"We urge Thai people to not let their guard down. Everyone must wear masks, wash their hands and take care of personal hygiene. This will help prevent them from contracting the disease."
SOURCE: Phuket News
Keep in contact with The Thaiger by following our
Facebook page
.
Never miss out on future posts by
following The Thaiger
.
Approval sought for multi-billion-baht Phuket medical hub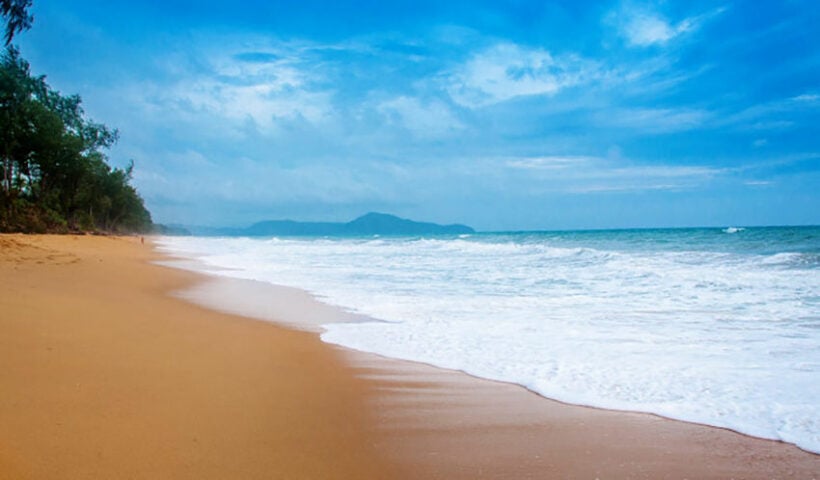 Industry officials are seeking the go-ahead for a project to transform over 140 rai of government land in Phuket into a world-leading medical hub. The project is budgeted at 3 – 4 billion baht, depending on which report you read. Kitkong Tantijaraswarodom, from the Federation of Thai Industries, believes the development of a medical and wellness hub in the sub-district of Mai Khao, north Phuket, will help revive the southern island's battered economy. Phuket has become increasingly reliant on a steady flow of tourists over the past 2 decades.
The southern division of the FTI covers Phuket, Krabi, Phang Nga, Nakhon Si Thammarat, Trang, Patthalung, Surat Thani, Ranong, Satun, Chumphon, and Songkhla.
"The FTI will ask the government to green-light the project during the scheduled mobile cabinet meeting on the island on November 3."
Kitkong says businesspeople in the south are anxious for the government to approve the project, which will provide both locals and foreign medical tourists with state-of-the-art medical care. The facility is expected to include long-term care, hospice and rehabilitation services, in addition to a dental hospital, sports therapy centre, and a medical training school for doctors, nurses, pharmacists and medical laboratory scientists.
The chair of the FTI's southern chapter is also calling on officials to provide small and medium-sized businesses with additional support, in the form of access to loans, in order to deal with cash shortages.
"In the short term, the FTI wants the government to help SMEs, especially those in the tourism sector."
SOURCE: Bangkok Post
Keep in contact with The Thaiger by following our
Facebook page
.
Never miss out on future posts by
following The Thaiger
.