Phuket boat sinking 'unlikely to hamper tourism'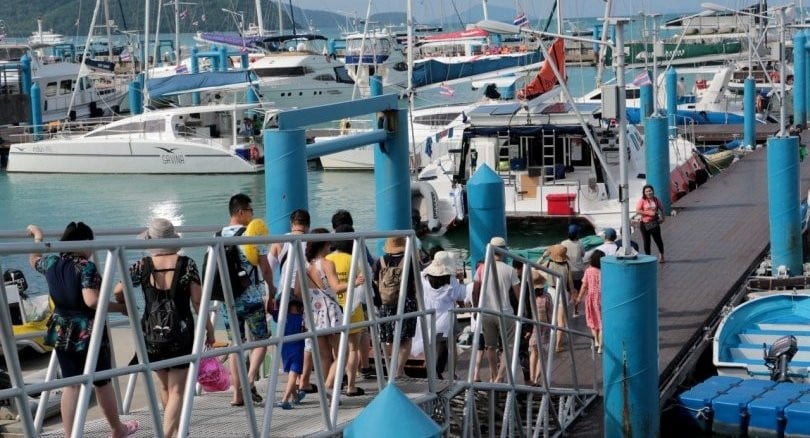 In the wake of last Thursday afternoon's tragedy, where more than 50 people have perished, mostly Chinese tourists, tourism officials, economist and tour boat operators are scrambling to keep the Great Chinese Tourism Money Machine on track in Phuket.
The Nation is reporting that the tour boat 'catastrophe' in Phuket was unlikely to harm the Thai tourism industry, but the government must respond to it decisively… this from the chief economist at Siam Commercial Bank this morning (Monday).
In the short run, Yunyong Thaicharoen says the government has to investigate the cause of the accident in which a dive boat sank in rough seas, leaving 42 Chinese tourists dead and another 14 missing.
He also stated that the government "must rebuild confidence among tourists, demonstrating that lessons were learned from this tragedy and steps taken to prevent a recurrence."
No pre-booked tours have been cancelled since the accident, but it is now low tourist season, Yunyong noted. He said Thailand would likely welcome 38.2 million foreign visitors this year, up 8 per cent over 2017.
Tourism grew by 13 per cent in the first five months of this year and 27 per cent among Chinese travellers.
Chinese tourists were heading out to the Andaman islands off Phuket as soon as Friday morning, from Rassada pier, whilst Chalong pier was closed to rescue craft departures only.
SOURCE: The Nation
Keep in contact with The Thaiger by following our Facebook page.
Never miss out on future posts by following The Thaiger.
Bryde's whale in Gulf of Thailand gives birth to third baby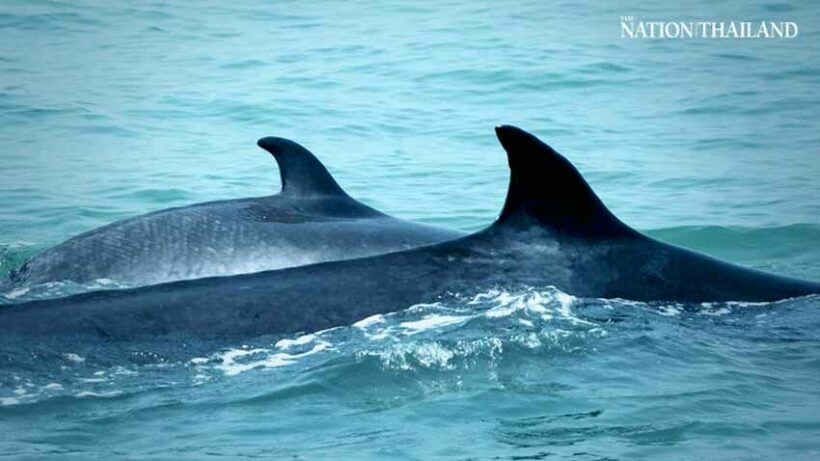 A Bryde's whale living in the Gulf of Thailand has given birth to her third baby whale. Nation Thailand reports that Mae Thong Dee was photographed by wildlife photographer Jirayu Ekkul, whose team has been monitoring the whale. It's understood she has a number of injuries, including a ripped dorsal fin and serious eye injuries.
"We found Mae Thong Dee and her baby whales about 2 hours after taking a ship to the Gulf of Thailand. It may have been our destiny to meet these whales."
Jirayu says that 2 years ago, there were concerns Mae Thong Dee wouldn't survive after sustaining injuries to her eyes, but the latest sighting has given them hope.
"I finally realise why she ate so much and lived in the gulf for over 9 months. It wanted to take care of its health to give birth to a baby whale."
The Bryde's whale belongs to the same group as blue whales and humpback whales. Usually spotted individually or in pairs, they will sometimes gather in groups of around 20 in feeding areas. The Bryde's whale is on Appendix II of the Convention on the Conservation of Migratory Species of Wild Animals, with its conservation status listed as unfavourable. It is also covered by the Memorandum of Understanding for the Conservation of Cetaceans and Their Habitats in the Pacific Islands Region. It was named after Johan Bryde, the Norwegian consul to South Africa, who helped create the first modern whaling station in the country.
SOURCE: Nation Thailand
Keep in contact with The Thaiger by following our Facebook page.
Never miss out on future posts by following The Thaiger.
Survey shows growing acceptance of Covid-19 vaccines in some countries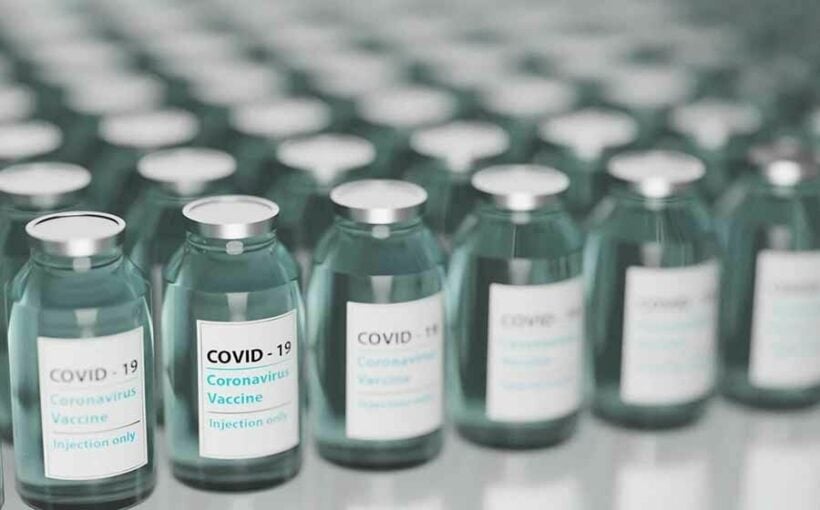 A survey of 6 countries shows that the number of people willing to be vaccinated against Covid-19 is on the rise. The poll, conducted by the international consultancy KekstCNC, indicates that the number of people willing to be vaccinated has risen since last year. The countries that took part were the US, the UK, France, Germany, Japan, and Sweden, with all reporting a similar trend.
The highest percentage in favour of vaccination was in the UK, where mass vaccination is well underway. 89% of those surveyed say they're in favour of being vaccinated, an increase on December's figure of 70%.
Sweden's percentage of those in favour of vaccination rose to 76%, from 53% in December. In the US, it was 64%, up from December's 58%, in Germany, 73% favour vaccination, up from 63%, and in Japan, the percentage is 64%, up from 50% in December.
Perhaps unsurprisingly, the numbers were lowest in vaccine-sceptical France, with 59% in favour of the vaccine. However, this is a significant rise from December's 40%.
In some countries, people were critical of the vaccine rollout, but 76% of people in the UK feel the government has done well. In the US, only 32% are happy with the vaccine rollout, in Germany and Japan it's 28%, 22% in France and just 20% in Sweden. Both the UK and Israel are seen as having the most success with the rollout of their vaccine programmes.
Covid-19 has now killed 2,543,285 people and infected 114,686,933 around the world since the start of the pandemic in December 2019. The US has recorded the highest number of deaths, at 525,776.
SOURCE: Bangkok Post
Keep in contact with The Thaiger by following our Facebook page.
Never miss out on future posts by following The Thaiger.
Injuries and arrests as Bangkok protests turn violent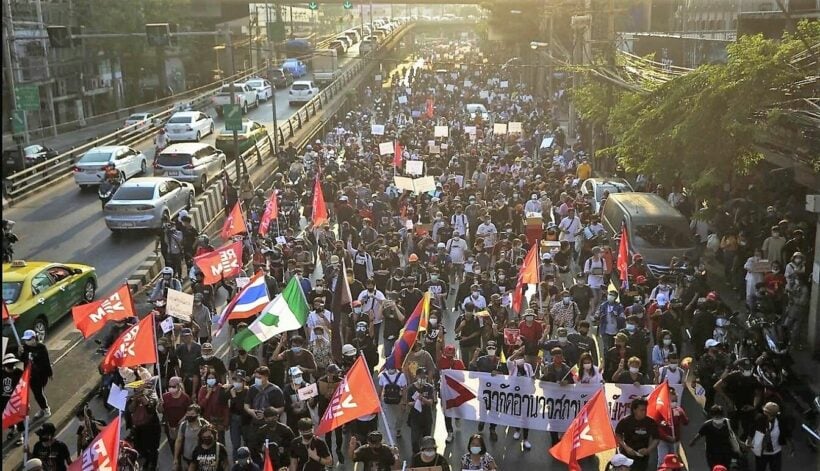 Pro-democracy protesters clashed with police in Bangkok yesterday, leading to injuries and arrests as activists attempted to reach the residence of PM Prayut Chan-o-cha. At least 33 people were injured, including 23 police officers. The clashes happened in front of 1st Infantry Regiment barracks, King's Guard on Vibhavadi Rangsit Road and involved around 1,500 activists from REDEM (Restart Democracy), part of the Free Youth group. The group has been protesting against the government and calling for reform of the monarchy since protests began in July of last year.
Yesterday, the Metropolitan Police Bureau deployed over 2,000 riot police, with barricades erected to prevent protesters reaching the PM's home. The Bangkok Post reports that at around 6.30pm, activists clashed with police. Officers deployed tear gas and water cannon and allegedly used rubber bullets as protesters threw objects their way.
Piya Tawichai from the MPB has denied that police used tear gas or water cannon, accusing protesters of instigating violence by using weapons and vandalising government property. Thai PBS World reports that yesterday's demonstration was the most violent anti-government protest in recent weeks. Protesters' demands include the PM's resignation and reform of the monarchy.
SOURCE: Bangkok Post | Thai PBS World
Keep in contact with The Thaiger by following our Facebook page.
Never miss out on future posts by following The Thaiger.