Phuket ATM scams run rife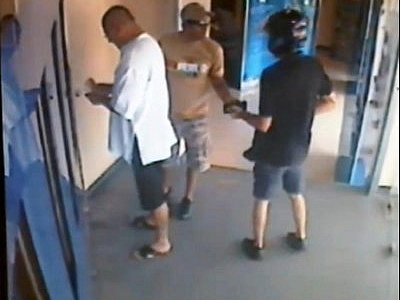 PHUKET: An English expat has gone public about 814,000 baht allegedly stolen from his bank account in an ATM scam.
Following the Phuket Gazette report of the arrest of a Romanian gang for ATM fraud in Patong on March 13, Paul Treherne felt it was time to let other people know about his own ordeal.
The four Romanians were arrested for stealing as much as 100 million baht through ATM card scams.
It is believed that fraudsters in the United Kingdom used "skimmers" to read data from genuine ATM cards.
Stored on USB drives, the data was later transferred to blank ATM cards in Thailand, police said.
The scammers then allegedly used the counterfeit cards to make fraudulent withdrawals from their victims' accounts.
Mr Treherne claims that his Thai Military Bank (TMB) card was cleverly "skimmed" right behind his back as he used an ATM at the United Overseas Bank (UOB) on Rat-U-Thit 200 Pi Road in Patong on January 27.
In surveillance footage shown to the Gazette by Mr Treherne, he was seen using an ATM as a European-looking man wearing a baseball cap and sunglasses approached from behind.
After Mr Treherne received his cash, he walked away from the machine. The suspect then produced a 1,000-baht note and called to him.
"He said, 'Hey, you've not gotten all of your money from the ATM. This just came out of it'," Mr Treherne said.
"The guy sounded French. He explained that he had this problem before and told me that I needed to check my account to be sure everything was correct," he said.
In the video, the suspect hovered around Mr Treherne, "helping" him with his "problem" as another man wearing a motorcycle helmet and carrying a shoulder bag approached an adjacent ATM.
In what appeared to be a very practiced maneuver, the "helper" managed to get possession of Mr Treherne's ATM card and pass it to the man in the motorcycle helmet.
The second suspect then opened his bag and put the card inside, running it through a skimmer, Mr Treherne believes.
The card was then passed back to the helper who managed to get it back to Mr Treherne while he was still preoccupied with the ATM.
It wasn't until February 5 that Mr Treherne realized his account had been plundered.
Through a series of withdrawals using a counterfeit card in Pattaya and Bangkok, the thieves managed to steal 814,000 baht from Mr Treherne's account.
Mr Treherne and his wife filed a report with Patong Police on February 5.
They later filed charges with the Pattaya Police after learning that four Frenchmen were arrested there in February for a similar scam. "One of the guys arrested in Pattaya – the skinny fellow – I'm sure he's the one in the motorcycle helmet that skimmed my card," he said.
Mr Treherne was also shown photographs from one ATM in Bangkok depicting a man with Arab features allegedly withdrawing money from his account.
Capt Teerasak Boonsaeng of Patong Police said they believe the gang responsible for Mr Treherne's case has yet to be arrested.
"Right now we are trying to compose a sketch of the suspect and issue an arrest warrant," he said.
Mr Treherne praised Kathu Police for their handling of the case.
"They have their eyes open and have been very helpful – especially Capt Teerasak. These guys are diligent and on top of the case," he said.
However, Mr Treherne is very dissatisfied with TMB in their response.
"They have not responded to any of my emails other than to issue an automatic response saying that my complaint was noted and that someone would contact me as soon as possible," he said.
"They are not taking responsibility for this. They [the suspects] didn't steal my money – they used a fake ATM card, not mine, to take money from TMB in a different city. They should give me back my money," he said.
"If this is the way it's going to be, I don't feel my money is safe with them," he added.
Anuchart Chatchayanukorn, manager at TMB's Jungceylon branch, told the Gazette, "As I know now, the case is with the police. We have already forwarded the documents and other information to both the police and our client."
— Nick Altstadt & Atchaa Khamlo
Keep in contact with The Thaiger by following our
Facebook page
.
Never miss out on future posts by
following The Thaiger
.
Approval sought for multi-billion-baht Phuket medical hub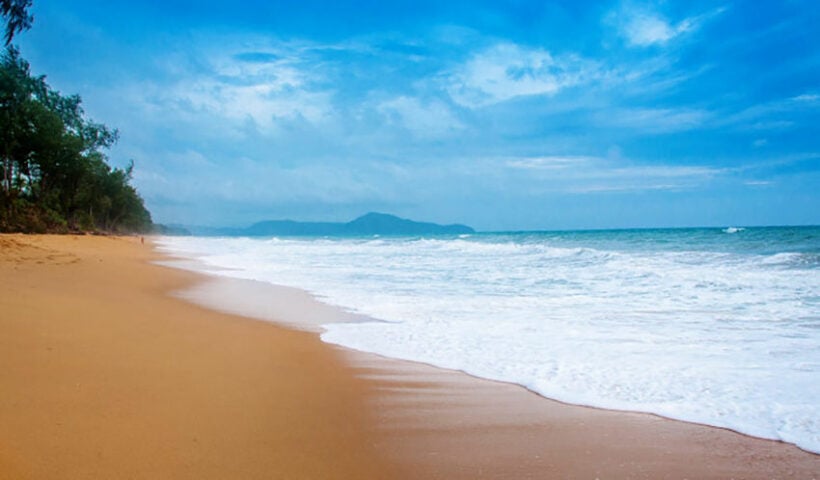 Industry officials are seeking the go-ahead for a project to transform over 140 rai of government land in Phuket into a world-leading medical hub. The project is budgeted at 3 – 4 billion baht, depending on which report you read. Kitkong Tantijaraswarodom, from the Federation of Thai Industries, believes the development of a medical and wellness hub in the sub-district of Mai Khao, north Phuket, will help revive the southern island's battered economy. Phuket has become increasingly reliant on a steady flow of tourists over the past 2 decades.
The southern division of the FTI covers Phuket, Krabi, Phang Nga, Nakhon Si Thammarat, Trang, Patthalung, Surat Thani, Ranong, Satun, Chumphon, and Songkhla.
"The FTI will ask the government to green-light the project during the scheduled mobile cabinet meeting on the island on November 3."
Kitkong says businesspeople in the south are anxious for the government to approve the project, which will provide both locals and foreign medical tourists with state-of-the-art medical care. The facility is expected to include long-term care, hospice and rehabilitation services, in addition to a dental hospital, sports therapy centre, and a medical training school for doctors, nurses, pharmacists and medical laboratory scientists.
The chair of the FTI's southern chapter is also calling on officials to provide small and medium-sized businesses with additional support, in the form of access to loans, in order to deal with cash shortages.
"In the short term, the FTI wants the government to help SMEs, especially those in the tourism sector."
SOURCE: Bangkok Post
Keep in contact with The Thaiger by following our
Facebook page
.
Never miss out on future posts by
following The Thaiger
.
Man's body discovered hanged in a Phuket Town apartment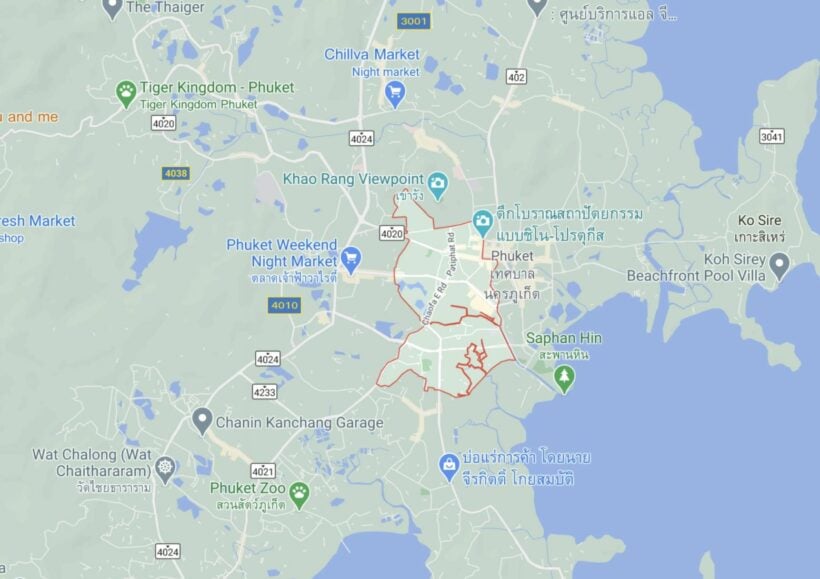 A man has been found hanged in Phuket Town apartment yesterday. Police are treating the cases as a suicide at the moment.
The man was found hanged from the apartment's ceiling fan. His lifeless body was discovered around 11am after neighbours complained to the manager about the smell coming from the man's room.
Police and the local Kusoldharm Foundation rescue workers attended the scene. Police later confirmed the incident happened in room on the 3rd floor of an apartment lock in Soi Phoonphol Soi 1, Talat Nuea in Phuket Town. Police said the man was 35-45 years of age and had a 29 year old girlfriend from Chumphon. He was paying 1,000 baht a month and had been renting the room for 2 months. Police estimate that the man had been dead for at least 3 days.
Police told media that the man had used, what appeared to be a dress, tied around his neck and then to the room's roof fan. The apartment manager told police that he had been late on on his recent rent, speculating that the man may have been suffering financial hardship.
The man's identity has not been released at this stage.
His body was taken to Vachira Hospital for an autopsy.
If you or anyone you know is in emotional distress, please contact the Samaritans of Thailand 24-hour hotline: 02 713 6791 (English), 02 713 6793 (Thai) or the Thai Mental Health Hotline at 1323 (Thai).
Keep in contact with The Thaiger by following our
Facebook page
.
Never miss out on future posts by
following The Thaiger
.
Bangkok Airways add 3 new local routes to their schedule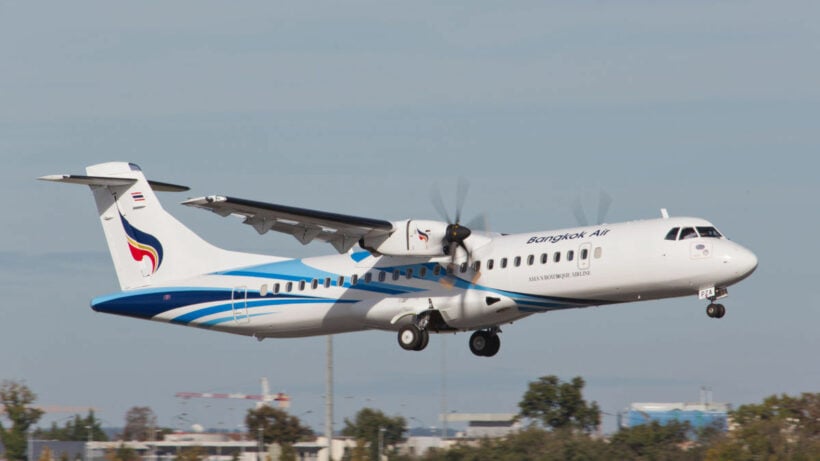 Some domestic routes are being added as local routes continue to expand. This time Bangkok Airways has announced it's resuming its Samui-Phuket, Phuket-Hat Yai and Phuket-Pattaya/Rayong (U-Tapao) flights.
The first additions to the schedule will be the Phuket-Samui flights resuming this Sunday, October 25, and the Phuket-Pattaya flights start again next Tuesday, October 27. The Phuket-Samui flights will be operating on Sundays and Wednesdays only on the airlines' ATR72 turbo prop regional planes, same as before.
A casual search on the Bangkok Airways website, for a return flight from Phuket to Samui on November 1, then back to Phuket on November 8 indicates the cheapest fare (promo) is 2,430 baht. Coming back, the cheapest fare we found, again labelled 'promo', was 2,630 baht. Bangkok Airways operate as a "full service" airline and don't compete with the country's discount airlines. But they operate these three routes exclusively – like it or leave it.
Bangkok Airways say that the flights will be operated "with the highest preventive measures and standards". Around the country the Civil Aviation Authority of Thailand have eased a few of the onboard restrictions, including the start of catering services which were originally banned under the initial flight rules when domestic routes started flying again at the start of July.
The daily direct services between Phuket and Hat Yai are also being operated on the ATR72 aircraft. The flight to Ha Yai leaves Phuket at 8.40am and arrives at Hat Yai at 9:.45am. The return flights leave Hat Yai back to Phuket at 10.25am each day. The route was very popular for the airline before the 'disruption' when airlines had their fleets grounded in April.
The service between Phuket and U-Tapao, linking the party city with the party island, will operate on Tuesdays, Thursdays and Saturdays, again with the ATR72. Phuket to U-Tapao will leave at 12.10pm and then from U-Tapao to Phuket at 4pm on the three days. U-Tapao is about a 50 minute drive from Pattaya and the airport also serves the greater Rayong area.
Keep in contact with The Thaiger by following our
Facebook page
.
Never miss out on future posts by
following The Thaiger
.