Pakistani and Indian bag snatchers arrested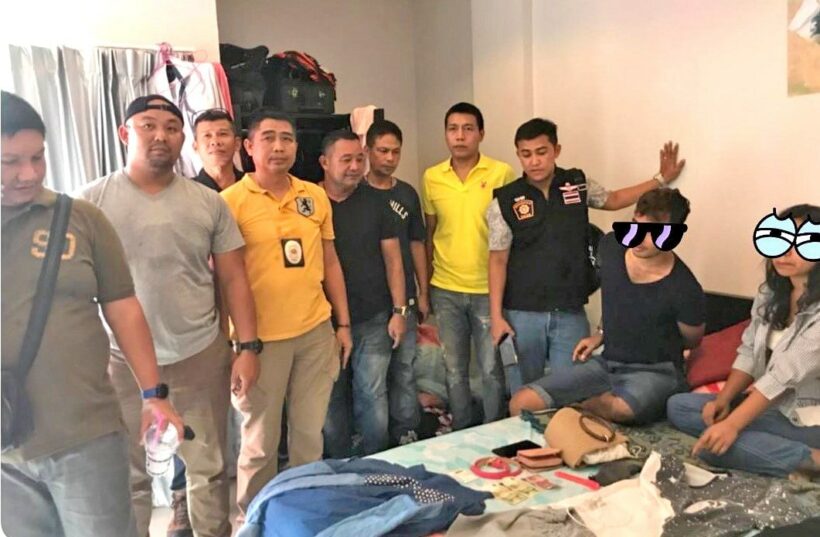 Police have arrested an Indian man and Pakistani woman who snatched two female Chinese tourists' bags on the weekend at Kata Beach.
Karon Police were notified of the incident that two suspects had snatched the Chinese ladies' bags on Kata Beach at 9.50pm on Sunday night (July 1).
Two female Chinese tourists were later identified as 16 year old Li Kexin and 23 year old Li Shan Shan.
Suspects snatched a bag which contained an iPhone 7 Plus, 15 Yuan of Chinese bank notes, Thai baht cash, ID cards and three passports.
Yesterday (July 2) Police tracked down and found the two suspects at a room in Patong. The two suspects are a 22 year old Indian man Md Mansur and 25 year old Pakistani woman Rubeka Gill.
The Phuket Tourist Police have found that Mansur and Gill have been living illegally in Thailand. They have been charged with overstaying as well as theft.
Police found a bag, wallet, iPhones, Chinese bank notes and other items in the rooms.



Keep in contact with The Thaiger by following our
Facebook page
.
Never miss out on future posts by
following The Thaiger
.
Positive test for ketamine now a "technical error" after authorities tout biggest drug bust ever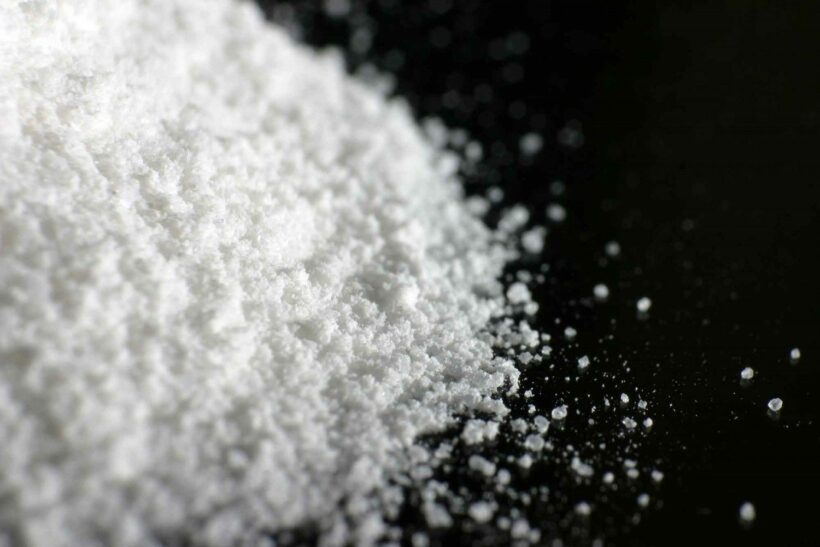 A "technical error" in field testing had led to the false claim that 11.5 tonnes of ketamine had been seized at a warehouse in Chachoesngsao province. Justice Minister Somsak Thepsuthin, made the admission at a media briefing called to clear up the matter.
The 475 sacks containing were seized by ONCB officials during a raid on a warehouse at tambon Tha Kham in Bang Pakong district, in Chachoengsao province, on November 12 which prompted authorities to tout the discovery as the biggest drug bust ever. But officials jumped the gun as the testing fluid that turned purple, indicating ketamine was found, was wrong after 66 sacks were further tested.
The further testing revealed the sacks were filled with trisodium phosphate, a compound used legally as a food additive and stain remover. Somsak said a "technical error in the field" led to the assumption it was ketamine as trisodium phosphate would also turn the testing fluid purple.
"No matter, we have admitted the mistake, and it may not be corrected in the short term."
Asked if the blunder could affect the credibility of the Justice Ministry and the ONCB, Somsak said he accepted all criticicism and to make the matter clear, he would ask the police Forensic Science Division, the Department of Medical Science and the ONCB to make lab tests with results being known this week.
"I accept the fact it might have been premature to hold a press conference to announce the seizure of a substance suspected to be a kind of drug. But in this case, the ONCB had been informed of the seizure of ketamine in Taiwan, investigated and found an undeniable link to it. It would have been a mistake if I did not make it public."
"The United Nations Office on Drugs and Crime said this also happened two or three times in other countries. This was the first time in Thailand. Moreover, on the day I held the press conference, I did not say it was 100% ketamine."
Authorities are saying they would find out where the substance in the warehouse came from, and for what purpose as they believed it could be used to conceal illicit drugs, including ketamine. The ONCB chief said the man who rented the warehouse to store the sacks had fled before the raid and avoided arrest. However, they are currently compiling a case to apply for a court warrant for his arrest in connection with the seizure of ketamine in Taiwan.
SOURCE: Bangkok Post
Keep in contact with The Thaiger by following our
Facebook page
.
Never miss out on future posts by
following The Thaiger
.
Thailand may have to wait for US vaccines from Pfizer and Moderna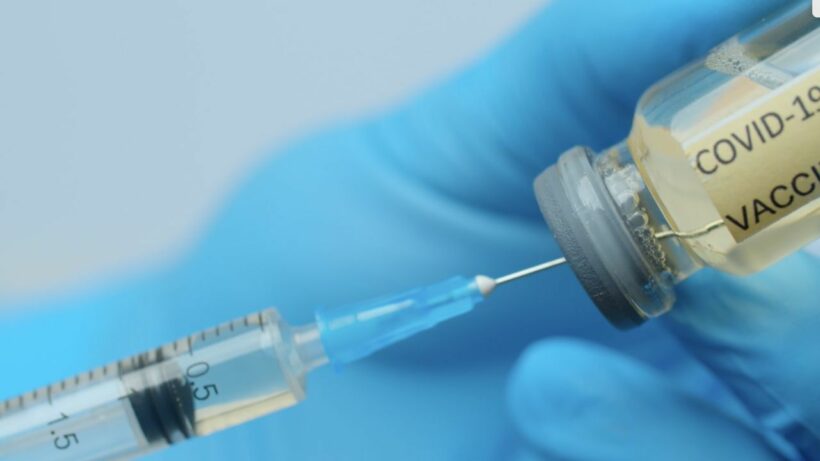 As news that US may acquire its first shipment of Covid vaccines in mid-December, Thailand may have to wait to share the vaccines as they will likely be made available to the US and Japan first, before the rest of the world. Pfizer and Moderna recently announced their vaccines were about 95% effective, with some countries starting to preorder the vaccines despite shipment challenges that include maintaining a low temperature during transport.
Already, the US and Japan have preordered 300 and 120 million doses respectively, according to Kiat Ruxrungtham, the director of Covid-19 vaccine research and development project of the Faculty of Medicine at Chulalongkorn University. But Thailand may have other options as Kiat said 11 other pharmaceutical companies are developing the vaccine that could be distributed on a large scale. Out of Thailand's 7 potential Covid-19 vaccines, 2 have successfully completed the animal testing stage and will proceed to human testing starting in April 2021.
However, Kiat says BioNet-Asia Co's vaccine may be lagging behind due to the short supply of vaccine precursors, as many have been bought by bigger companies. He adds that a team has been testing Cu-Cov19, an mRNA vaccine, on macaques at Chulalongkorn University's National Primate Research Centre in Saraburi with BioNet-Asia being the centre's partner.
He said the project does not had sufficient funding from the government, but the state is finding ways to preorder vaccines from Covax, a company working with the World Health Organization and cooperating with AstraZeneca and Oxford University.
Today, Thailand's CCSA reports 2 new imported cases of Covid, 1 of which is a 5 month old Indian baby girl, bringing the total number of cases to 3,922 with 0 new deaths. The Centre for Covid Situation Administration reported that the girl arrived on November 11 on the same flight as 2 previously confirmed cases. The baby tested positive 5 days later, while displaying symptoms such as a fever and vomitting.
SOURCE: The Phuket News
Keep in contact with The Thaiger by following our
Facebook page
.
Never miss out on future posts by
following The Thaiger
.
Qantas airline to require international travellers to have Covid vaccine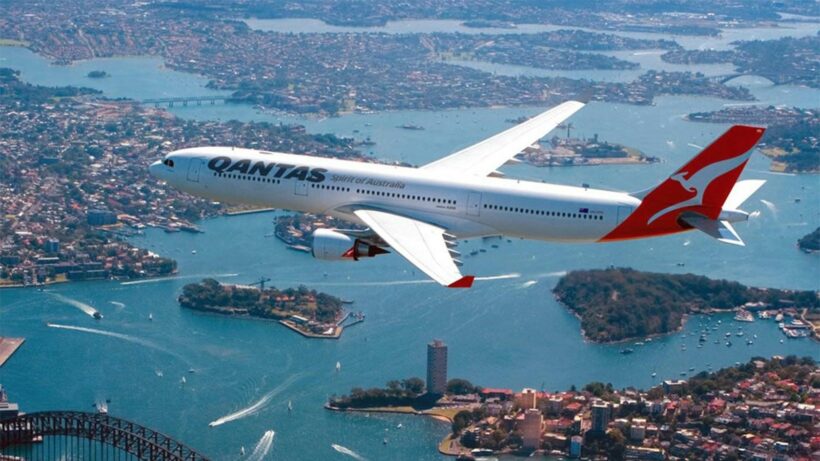 Qantas, the Australian airline, is announcing a new requirement that international travellers will need to have a vaccination against Covid-19 in a move that could become the norm for the rest of the industry. Qantas CEO Alan Joyce says the Australian flag carrier would implement the measure once a coronavirus vaccine was made available to the public.
"We are looking at changing our terms and conditions to say for international travellers that we will ask people to have a vaccination before they can get on the aircraft."
"Whether you need that domestically, we will have to see what happens with Covid-19 in the market but certainly, for international visitors coming out (to Australia) and people leaving the country, we think that is a necessity."
Joyce says the new rule is likely to become a standard practice by all airlines worldwide as many governments are now working to introduce electronic vaccination passports. Vaccination requirements are already widely used around the world for those wishing to enter certain countries, with many countries wanting travellers show they have been inoculated against yellow fever if they are coming from regions where that disease could be acquired.
The International Air Transport Association has also announced it is in the "final stages" of developing a digital health pass that it says can be used to record Covid-19 tests or vaccinations and will "support the safe reopening of borders," according to the IATA director general and CEO Alexandre de Juniac.
"We are bringing this to market in the coming months to also meet the needs of the various travel bubbles and public health corridors that are starting operation."
Australia's borders have been closed since March to help stop the spread of the virus, which has taken the lives of more than 1 million people worldwide. The country has even limited its own citizens arrivals from abroad by implementing a weekly quota that has left thousands stranded overseas. Qantas has grounded more than 200 planes and let go 8,500 staff members as it attempts to offset a US 1.9 billion loss.
SOURCE: Bangkok Post
Keep in contact with The Thaiger by following our
Facebook page
.
Never miss out on future posts by
following The Thaiger
.