Pabuk: The worst is over as southern Thailand mops up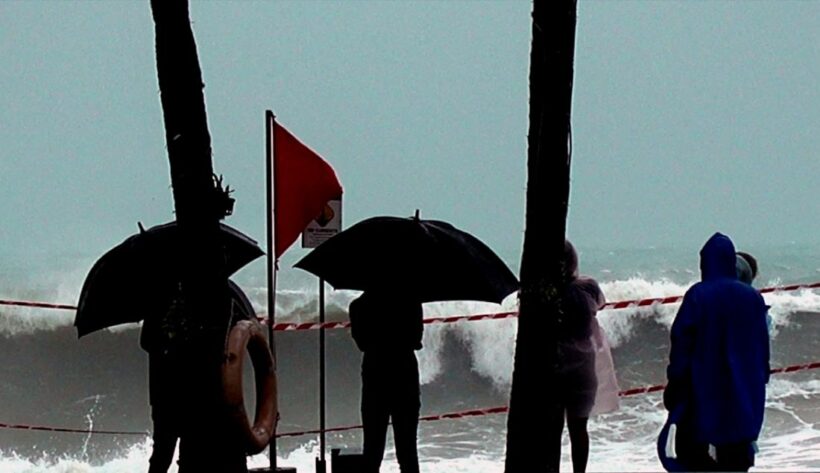 The potential for any further problems associated with Tropical Storm Pabuk are diminished as the remnants of the storm continue to move westward and out to sea away from the Andaman Coast.
The general consensus is that, whilst unseasonal and packing high wind speeds (for Thailand), the storm's impact was less than predicted causing minimal damage to infrastructure in the region.
The Thai Meteorological Department say that the storm made landfall in Nakhon Si Thammarat's Pak Phanang district at 4pm Friday, packing winds speeds of up to 75 kilometres per hour. The wind speeds, whilst high for Thailand, were not 'cyclonic' or as high as a 'typhoon'. But the unseasonal nature of the storm, arriving in January, was a very rare weather event.
The last major tropical storm to hit the southern coastal Gulf region in January was all the way back in 1962. It started, just like Pabuk, as a weather system off the western coast of the Philippines.
It also made landfall near Nakhon Si Thammarat on October 25, 1962, as winds peaked at 95 kph.
Harriet claimed the lives of at least 769 residents in the south of Thailand, with around 142 people reported missing, presumed dead, and 252 severe injuries.

The difference this time was the vastly improved weather prediction systems, the preparedness of officials and emergency responders, precautionary evacuations, closure of marine activities and improved building codes. You can imagine in 1962 the bamboo and shanty structures that would have adorned the shores of the southern coastal regions half a century ago.
Government officials left little to chance in preparations for Pabuk in the wake of several high profile marine safety issues in 2018 which attracted a lot of negative media about Thailand's commitment and readiness to look the growing number of tourists visiting the Kingdom.
Whilst there will be potential for winds and high waves today (Saturday), the danger is fading as the storm makes its way into the Indian Ocean and away from the Phang Nga coastline.
Surat Thani, Phang Nga and Phuket all forecast winds of up to 30 kph today and potential for rain storms, but the weather will continue to improve in all southern regions throughout Saturday.
The Thaiger expects authorities to lift its ban on the movement of tour boats and shipping around the Andaman sometime today which will allow the resumption of tourist and commercial traffic from tomorrow (Sunday).
Meanwhile, hundreds of stranded tourists were stuck at Koh Samui Airport, as Pabuk made its way through the region. Flights to the island were cancelled – as well as boats – leaving thousands of holidaymakers who hadn't earlier fled the island stranded.
The Thaiger will continue to keep you up to date with any important announcements or milestones in weather events as the day goes. It is expected than most airline traffic will return to normal today. Surat Thani and Koh Samui airports were closed, among others, during the height of storm alerts yesterday.
Please 'like' our Facebook page 'The Thaiger' to keep up to date with all your news.
Keep in contact with The Thaiger by following our
Facebook page
.
"Auf Wiedersehen" to overstaying German on Koh Samui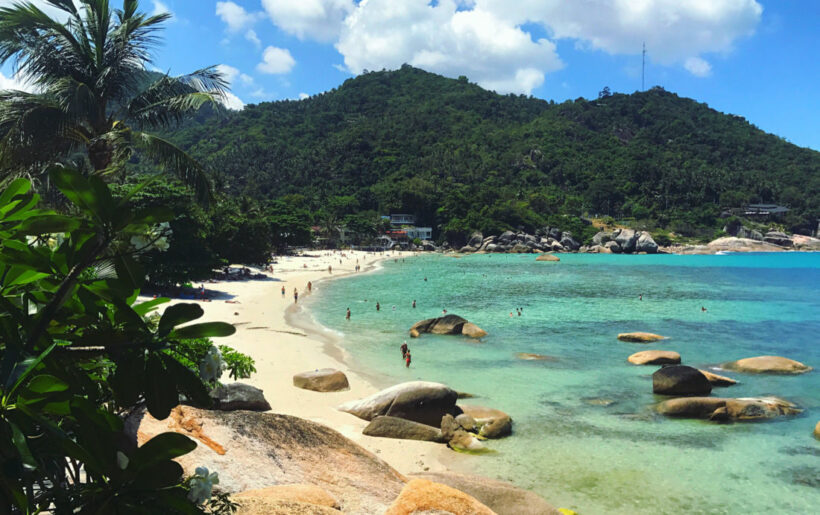 PHOTO: TripSavvy.com
A contingent of immigration and tourist police have arrested a 49 year old German who had overstayed his visa in the kingdom on Koh Samui for 14 days. He will likely be blacklisted from re-entering Thailand for a period following his overstay.
The man, identified only as Manfred L, was taken into custody near the Bo Phut market on the ring road that encircles the island.
Naew Na news agency, always the first with Immigration stories, says the arrest was in keeping with immigration policy and that the public could call 1178 to report violators. They published a picture of the arrested man with his face hidden by a graphic saying "bye".
We chose a pretty picture of Koh Samui instead.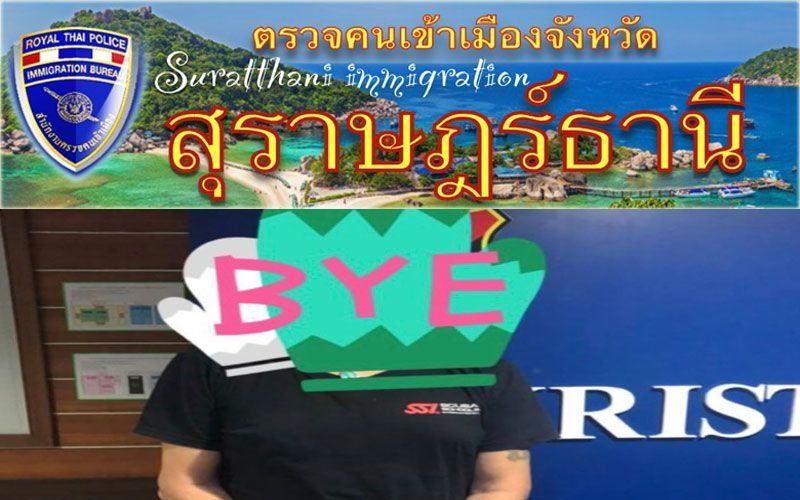 SOURCES: Naew Na News | Thai Visa
Keep in contact with The Thaiger by following our
Facebook page
.
Samui airport 'spy cam' taken offline after police raid home of British expat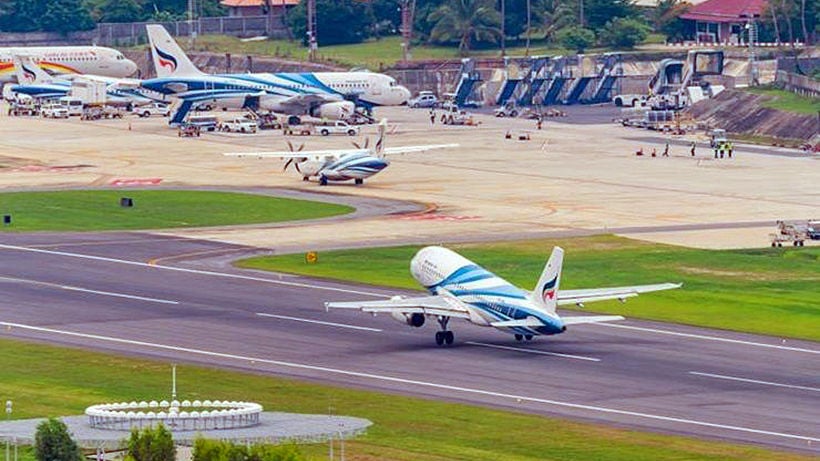 FILE PHOTO: panvimanresortkohphangan.com
Police, immigration and airport authorities have closed down a 'spy cam' that was providing real-time video of activities at Koh Samui's Airport.
Police headed to a house next to the Koh Samui Airport after complaints that a CCTV camera was recording take-offs and landings at the airport. The authorities deemed that the camera could pose a security risk.
The camera is one of many that give realtime views of locations on Samui for 44,600 followers on YouTube and Facebook. It is called "The Real Samui Webcam". The live cameras provide foreigners a snapshot of what is currently going on around the holiday island.
Authorities found a 72 year old British man whose passport and work permit were all in order. He works in the "detox" industry at a health company. He told police that the camera was located on his flat roof and had been put there by a friend. Channel 3 news reports the camera is now offline. The airport authority had claimed that the camera was a risk to security as the "airport is used by many important people".
But there are still plenty of live-streams of the Gulf island available. Looks like a nice day on Koh Samui!
SOURCE: ThaiVisa
Keep in contact with The Thaiger by following our
Facebook page
.
Russian man and his dog found dead on Koh Samui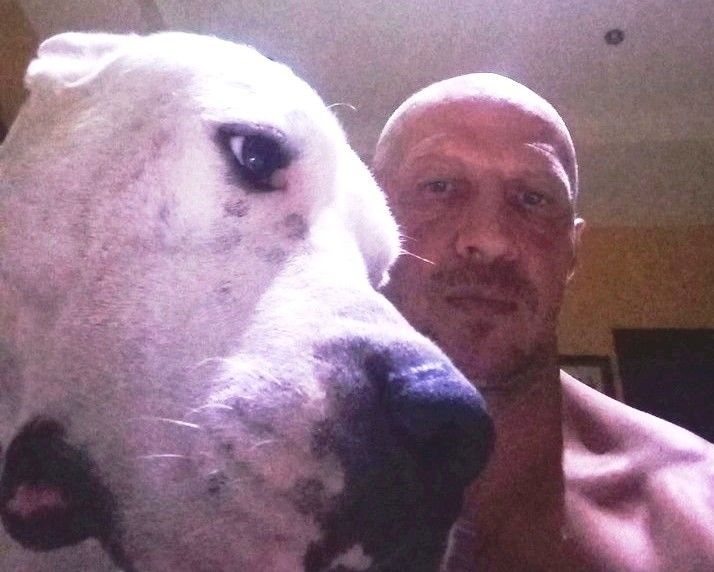 A 51 year old Russian man, identified as Vyacheslav Kolbunov, has been found dead at his home on Koh Samui.
A dead pit bull was also found in the room, with two other pit bulls discovered in an enclosure outside the home.
Koh Samui police and forensic officers discovered drug paraphernalia, along with a coffee cup and a glass containing brown liquid, which have been sent for testing. No signs of a struggle were found.
Mr Kolbunov's body was found on Friday night, after neighbours called police about a foul smell coming from the property. Police believe the man and his dog had been dead for several days.

Neighbours say the Russian had lived in the house for about 10 years and got along well with people. They say he loved animals and had three pit bulls and a cat.
Forensic experts will now carry out a postmortem examination, while Livestock officials will carry out checks on the pit bull. It's understood that Mr Kolbunov's gardener will also be brought in for questioning.
SOURCE: The Chiang Rai Times
Keep in contact with The Thaiger by following our
Facebook page
.