Pabuk: The worst is over as southern Thailand mops up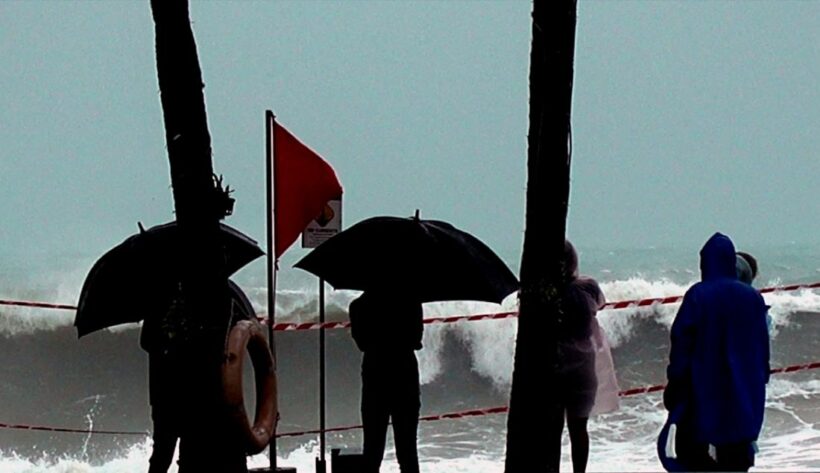 The potential for any further problems associated with Tropical Storm Pabuk are diminished as the remnants of the storm continue to move westward and out to sea away from the Andaman Coast.
The general consensus is that, whilst unseasonal and packing high wind speeds (for Thailand), the storm's impact was less than predicted causing minimal damage to infrastructure in the region.
The Thai Meteorological Department say that the storm made landfall in Nakhon Si Thammarat's Pak Phanang district at 4pm Friday, packing winds speeds of up to 75 kilometres per hour. The wind speeds, whilst high for Thailand, were not 'cyclonic' or as high as a 'typhoon'. But the unseasonal nature of the storm, arriving in January, was a very rare weather event.
The last major tropical storm to hit the southern coastal Gulf region in January was all the way back in 1962. It started, just like Pabuk, as a weather system off the western coast of the Philippines.
It also made landfall near Nakhon Si Thammarat on October 25, 1962, as winds peaked at 95 kph.
Harriet claimed the lives of at least 769 residents in the south of Thailand, with around 142 people reported missing, presumed dead, and 252 severe injuries.

The difference this time was the vastly improved weather prediction systems, the preparedness of officials and emergency responders, precautionary evacuations, closure of marine activities and improved building codes. You can imagine in 1962 the bamboo and shanty structures that would have adorned the shores of the southern coastal regions half a century ago.
Government officials left little to chance in preparations for Pabuk in the wake of several high profile marine safety issues in 2018 which attracted a lot of negative media about Thailand's commitment and readiness to look the growing number of tourists visiting the Kingdom.
Whilst there will be potential for winds and high waves today (Saturday), the danger is fading as the storm makes its way into the Indian Ocean and away from the Phang Nga coastline.
Surat Thani, Phang Nga and Phuket all forecast winds of up to 30 kph today and potential for rain storms, but the weather will continue to improve in all southern regions throughout Saturday.
The Thaiger expects authorities to lift its ban on the movement of tour boats and shipping around the Andaman sometime today which will allow the resumption of tourist and commercial traffic from tomorrow (Sunday).
Meanwhile, hundreds of stranded tourists were stuck at Koh Samui Airport, as Pabuk made its way through the region. Flights to the island were cancelled – as well as boats – leaving thousands of holidaymakers who hadn't earlier fled the island stranded.
The Thaiger will continue to keep you up to date with any important announcements or milestones in weather events as the day goes. It is expected than most airline traffic will return to normal today. Surat Thani and Koh Samui airports were closed, among others, during the height of storm alerts yesterday.
Please 'like' our Facebook page 'The Thaiger' to keep up to date with all your news.


Read more headlines, reports & breaking news in South Thailand. Or catch up on your Thailand news.
British man pioneers cannabis tom yum, police are not happy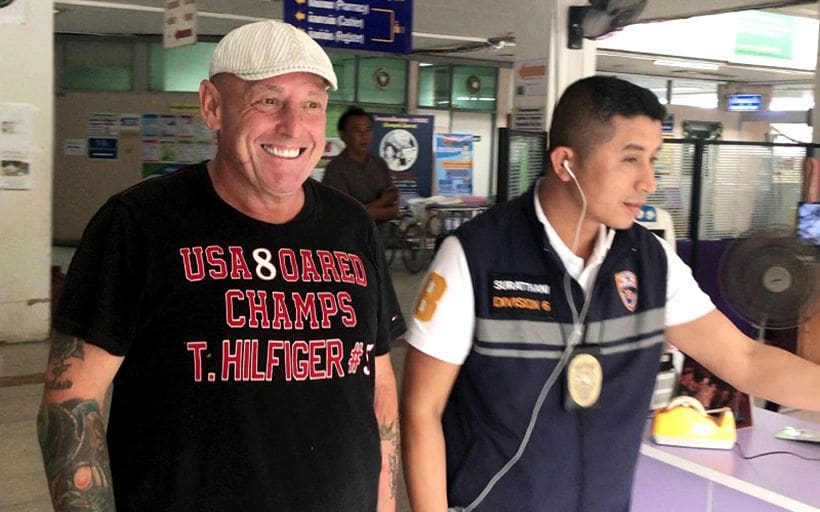 PHOTO: Khaosodenglish
A 58 year old real estate developer, living in Koh Samui for 22 years, is facing some trouble with the police for his 'medicinal' innovations in the kitchen.
Police have arrested and charged Gary Coughlan with drug offenses after they noticed he was acting a little 'unusual and erratic' this morning (Wednesday). He later tested positive for drug use.
Khaosod English reports, that when questioned by the police, he admitted to having tom yum goong shrimp soup infused with cannabis, apparently he praised its benefits for good sleep.
Coughlan also told police that he had obtained the marijuana from a Thai friend.
Thailand has recently legalised medical marijuana, yet unauthorised use still remains illegal and culprits face jail time up to one year.
Judging by the look on Gary's face we can assume he was happy with the results of his kitchen experiments.
SOURCE: Khaosodenglish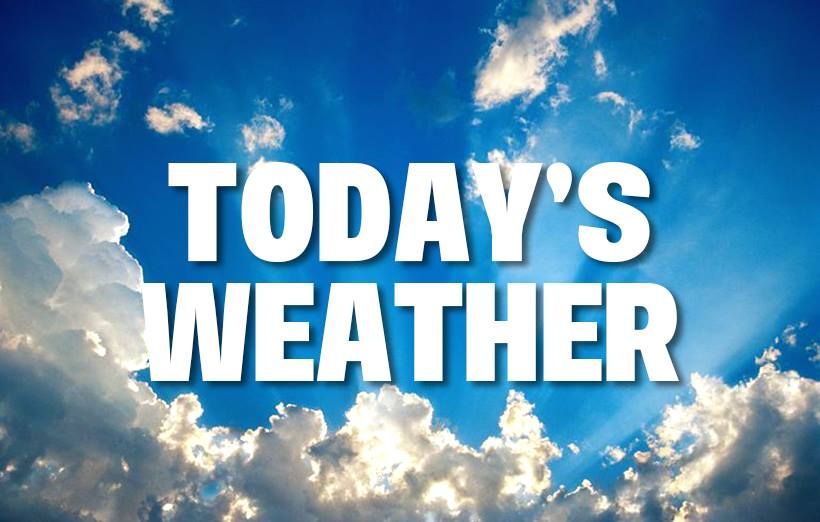 Bangkok
Morning clouds followed by afternoon sun. High 33ºC. Winds NE at 10 to 15 km/h.


Chiang Mai
Generally clear. High 30ºC. Winds ESE and variable.


Phuket
Afternoon showers. High 31ºC. Winds NNE and variable. Chance of rain 40%.


Ko Samui
Thundershowers. High 25ºC. Winds ENE at 10 to 15 km/h. Chance of rain 40%.


Pattaya
Partly cloudy. High 32ºC. Winds NW at 10 to 15 km/h.


Songkhla
Thunderstorms developing in the afternoon. High 29ºC. Winds ENE at 15 to 25 km/h. Chance of rain 80%.


French woman found floating off Koh Samui beach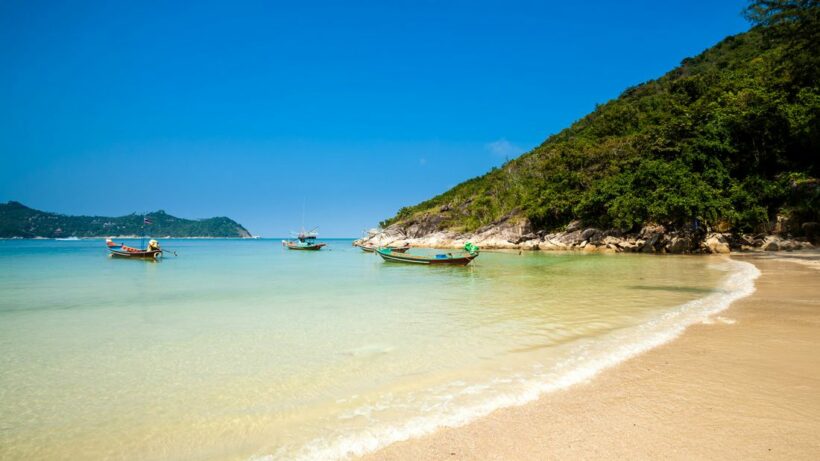 Samui police report that the body the body of 42 year old Maud Isabeile Bailley was found floating at sea off Ao Thongket beach around 2.30 pm yesterday (Tuesday).
The body was first seen floating by hotel staff who called police and rescue workers. Responders then brought the body back to shore.
A friend of the deceased has identified the body. She said that they had both lived on the island for almost two years learning Thai at a language school.
The friend said that Maud often complained about her family and her health and that that yesterday morning they had both visited a waterfall before she left on a bike.
The cause of death is under investigation by the police.
SOURCE: Bangkok Post