New tsunami warning buoy installed off Phuket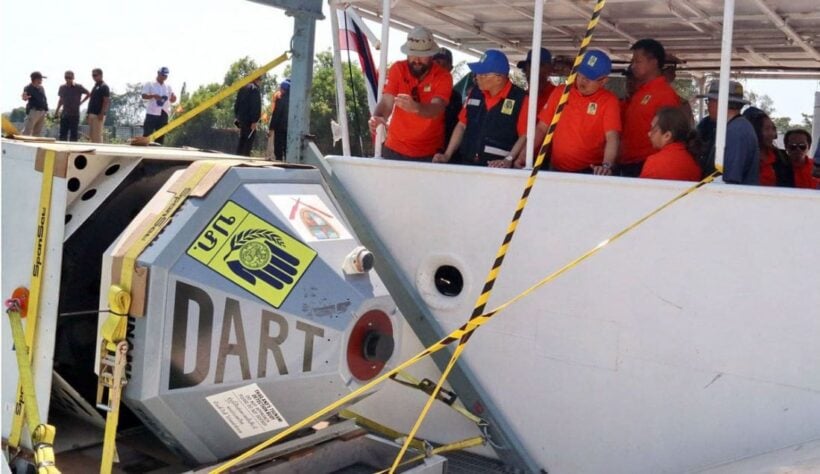 A tsunami-warning buoy, valued at 12 million baht, is to be installed off the coast of Phuket, to replace the one that had been broken two years ago. It replaces one that hasn't been working for 18 months. Two buoys were originally placed several hundred kilometres offshore in the original tsunami warning system following the 2004 Boxing Day tragedy.
The buoy, on board the MV SEAFDEC that departed Phuket yesterday afternoon, is being installed 290 kilometres off the Phuket coast.
This buoy will replace the one that stopped transmitting signals after a passing ship crashed into it, Disaster Prevention and Mitigation Department director-general Chayapol Thitisak said before the MV SEAFDEC was sent on its mission.
Watch Tim Newton's report about the tsunami warning bouys HERE.
Thailand has two tsunami-warning buoys, one located 290 kilometres northwest to Phuket/Phang Nga coast and another located 190 kilometres away, he said.
Once both buoys are operational, along with the international network of tsunami-warning systems in the Indian and Pacific oceans, Thailand will be able to get tsunami warnings well in time, he added.
Chayapol said this expensive buoy will be protected from accidents by bright signs and will be marked in all shipping route maps.
He emphasised that Thailand's tsunami-warning system was of international standards.
"We also have more than 2,000 disaster warning towers along the coast. These are sufficient," he said."
"In case Thailand is hit by another tsunami the public should follow warnings from government agencies and not panic."
The authorities learned that the previous buoy had stopped sending signals since October 2017, National Disaster Warning Centre director-general Suppapimit Paorik said.
"After the 2004 Boxing Day tsunami devastated many countries, including Thailand, and killed as many as 230,000 people, the Thai authorities have been working to improve the Kingdom's preparedness and relief measures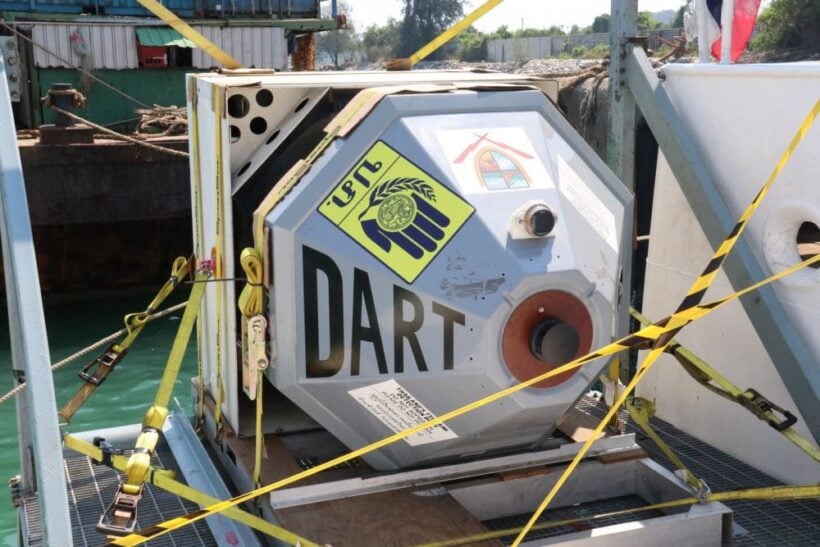 ."
SOURCE: The Nation
Keep in contact with The Thaiger by following our
Facebook page
.
Fishing industry seeks 50,000 men amidst Covid-19 migrant exodus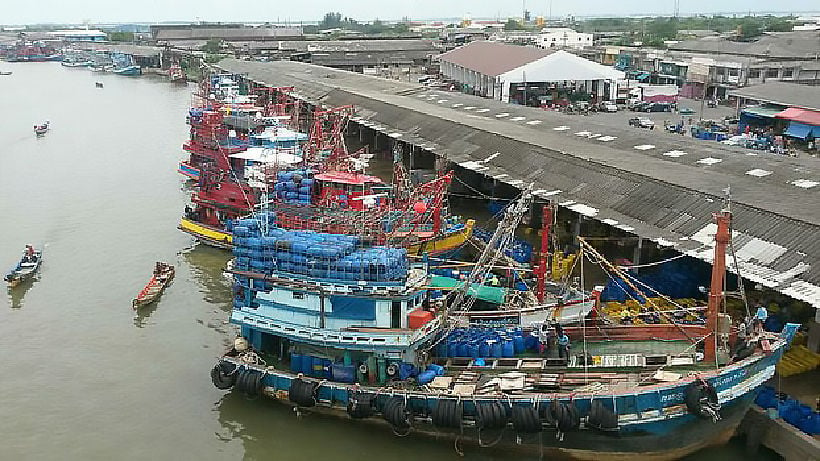 With millions of Thais unemployed due to the Covid-19 pandemic, one business is definitely hiring: a senior government official said Saturday that Thailand's fishing industry is seeking to hire as many as 50,000 men to go to sea aboard trawlers.
The chief of the Department of Employment's provincial branch in the southern province of Ranong, Phithoon Damsakhon, was quoting a statement from the National Fisheries Association of Thailand.
"Some 50,000 men are currently being sought for hire as skippers, mechanics and other crew members aboard fishing boats based in several coastal provinces of the country."
Tens of thousands of migrant workers from Myanmar, previously employed by the fishing industry either on- or offshore, have already left for headed home and many more are expected to follow suit, thus aggravating labor shortages in Thailand's fishing sector.
Many of those workers, who had gradually climbed from being unskilled employees to skilled ones, called it quits over the last several years, according to Phithoon.
He suggested Thais who might be currently jobless due to the pandemic crisis go for such fishing jobs available aboard trawlers, many of which are being anchored idly in Ranong, Krabi and other coastal provinces.
Thailand's fishing industry has long faced allegations of human trafficking and debt slavery over its employment of often-illegal Burmese workers.
SOURCE: Khaosod English via xinhuanet
Keep in contact with The Thaiger by following our
Facebook page
.
Phuket reports no new Covid-19 cases for fourth day, one new death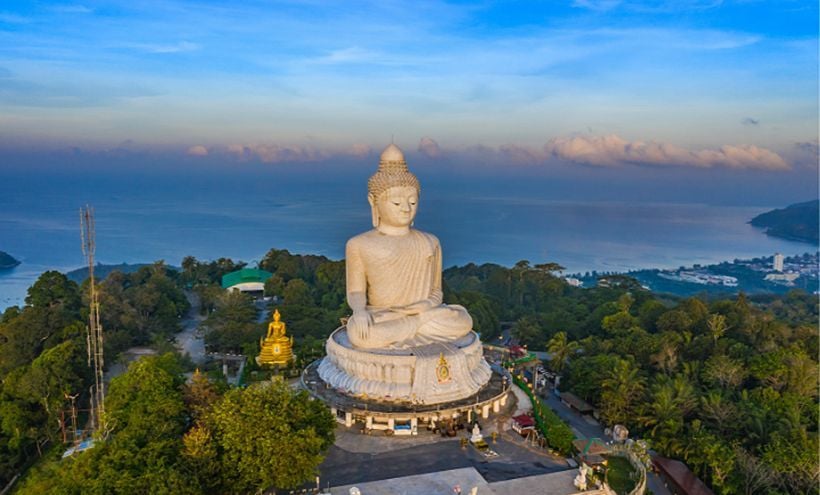 The southern island province of Phuket reported no new Covid-19 cases today, a fourth consecutive day, though there was one additional death.
The man was a 63 year old hotelier from Khao Lak in neighbouring Phang Nga province on the mainland, who visited Phuket before falling ill. He travelled to Phuket between March 19-21 and first began exhibiting symptoms on March 24.
He suffered from from cystic fibrosis, a disease which affects the lungs and digestive system. He returned to Phuket for the critical treatment offered by the island's hospitals, but succumbed to the illness yesterday.
As of today, Phuket has discharged 180 patients and retains 36 patients in hospital, with 57 still awaiting test results, whereas more than 5,000 considered "at high risk" have tested negative and been sent home. Yesterday's death takes the island's total to 3.
The recent downturn in numbers is especially encouraging as Phuket province has long had the highest rate of infection per capita in the kingdom, and the second-highest actual numbers of infections, after Bangkok.
SOURCE: Phuket People's Voice
Keep in contact with The Thaiger by following our
Facebook page
.
Mass exodus as 40,000 people departing Phuket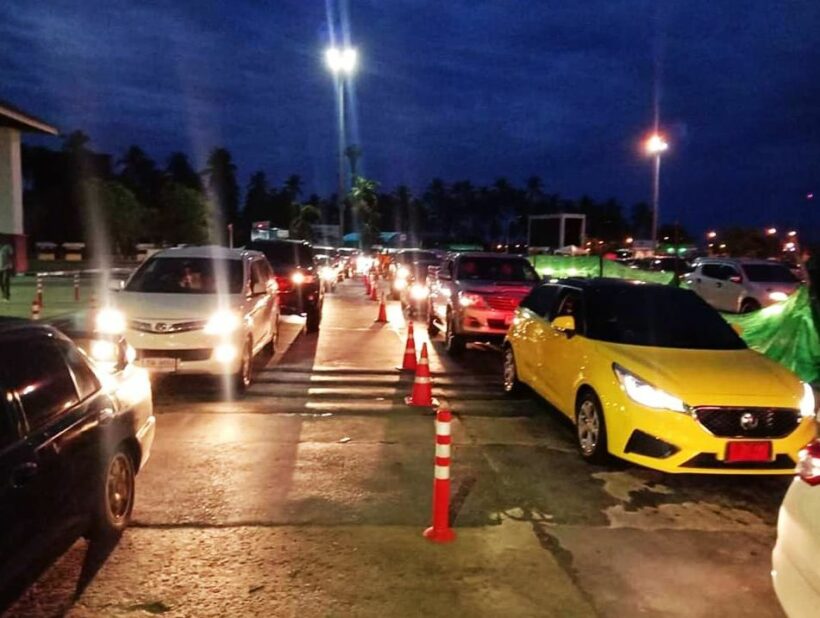 Since the announcement that people in Phuket could leave the island and return to their home provinces, people have been spilling out of the island since 5 am this morning (the daily curfew lifted at 4am) creating long traffic jams and queues at Tha Chatchai checkpoint. After registrations on Wednesday, over 40,000 people have signed up for the mass exodus – that's about 10% of the island's total residential population.
The departures are being limited to 5,000 a day.
With the island so dependent on tourism many Thais, who had come to Phuket for work in the tourist and hospitality industry, were either trapped on the island when the land, sea and air bridges were closed, or have realised that Phuket's economy is going to be flat until the tourists start to return.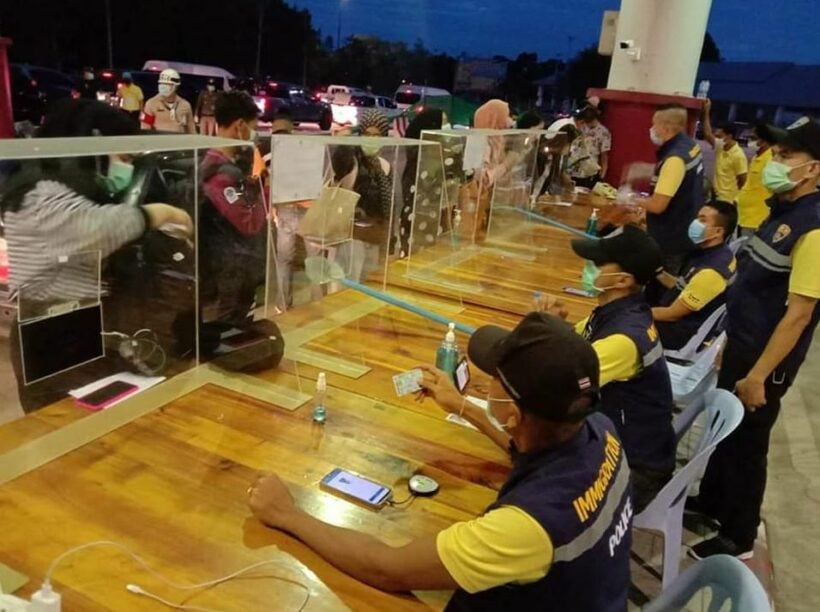 People who are domiciled in another province had to pass a screening test. At the ​​Tha Chatchai checkpoint, there were 4 stickers indicating the destinations…
Pink -means people who travelling back to Phang Nga province.
Yellow – those who are travelling to Krabi, and must pass a screening checkpoint in Thap Put District
Green – those who are travelling to Ranong province who have to pass a screening in Kuraburi
Blue – those travelling up to Surat Thani and must pass the screening checkpoint at Rommanee Sub-district, Kapong District.
People heading to other provinces have been provided with paperwork from the Phuket province as they pass through the nation's provincial checkpoints along the way.
Mr Bancha Thanu-in, the Takua Thung district chief, says that Phuket officials have coordinated at the provincial level about allowing people, who don't live in the Phuket area, to return to their provincial homes. People who depart the island must conduct a 14 day quarantine in their home provinces."
Reports state that the top 3 provinces people are heading to are… 3,936 people to Nakhon Si Thammarat, 1,956 to Trang and 1,860 to Phang Nga.
SOURCE: Newshawk Phuket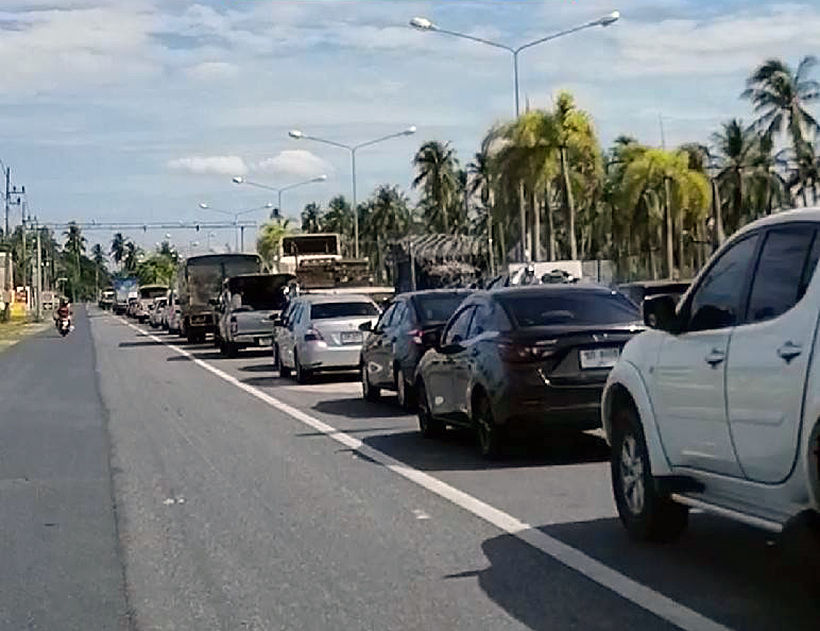 Keep in contact with The Thaiger by following our
Facebook page
.