Live Wire – Putting the pieces together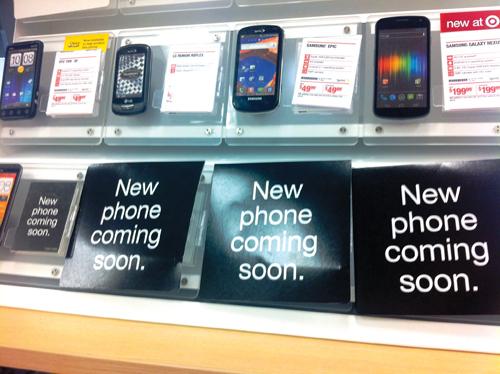 PHUKET: In the past three editions of Live Wire, I've taken you through a detailed list of the internet packages currently available in Phuket and a description of what kinds of packages – "3G," ADSL, Fiber, etc – most people will want.
Last week I warned you about the truly awful experience one reader had with the new TOT 3G (they call it a "3.9G") package.
This week, I'm going to start tying it all together, describing what kind of wireless internet I'm using, and how you may or may not want something similar. Next week, I'll talk about the land lines that I've chosen for my new digs in Kathu, and how and why I chose them.
Yes, I mean "lines" – in Phuket, if you need reliable internet, you must have at least two different lines, from two different providers. But more on that next week.
My wireless hardware situation is pretty normal: I have a Galaxy Note II, which is a cross between an overgrown phone and a shrunken tablet. My wife has an iPhone 4S. In addition, we have an iPad 2 with 3G capability, a Kindle Fire, and a handful of older phones.
Right now, I have three 3G accounts, all with TrueMove-H – one for each of the phones, and one for the iPad. Although it would be possible to tether the iPad to one of the phones, and use the phone account for internet access on the iPad, I'm glad we decided to get a 3G enabled iPad. It's convenient to be able to pick up the iPad and not worry about whether one of the phones is within tethering distance.
Our use of TrueMove-H is largely historical – a living demonstration of the fact that, once you've chosen an internet provider, it's a big hassle to change. All three of the devices run on TrueMove's most expensive 3G package: the TrueMove-H Net (i) package at 899 baht + VAT per month. Although it's advertised as "unlimited," that 899 baht buys me up to 5 GB of data at 3G (actually, HSPA+) speeds, over TrueMove's network, which is owned and operated by CAT. If I go over 5 GB in any month, the phone or iPad gets throttled back to a very, very slow speed.
I've had a TrueMove account for many years. When we bought the iPad 2, TrueMove had the largest discount of any of the three 3G ISPs at the time (TrueMove, DTAC, AIS), so we bought the iPad from TrueMove. When my wife was looking for an iPhone, she already had an account, and phone number, at DTAC. But TrueMove had a better deal on the iPhone we wanted, so we bought the phone from TrueMove.
My wife moved her number from AIS to TrueMove (a process I described in the Live Wire from December 31, 2011).
TrueMove, DTAC and AIS generally offer the most popular new phones with a discount, if you agree to set up a new phone number with them, and pay for the new number for 6 to 12 months.
If I were starting out fresh with a new phone, I'd compare the monthly charge for CAT's 3G service, which is currently 790 baht + VAT for "unlimited" up to 4 GB, and see if any of the three main 3G service providers (TrueMove, DTAC or AIS) offer enough of a discount on a new phone to make it worthwhile. For example, if I bought a new phone from DTAC I'd probably end up paying 100 baht more per month than if I just bought the phone at a phone shop, and used the cheaper CAT service.
The trick, of course, is that I get stuck with a new phone number (which doesn't have to be used in the new phone!) for 6 to 12 months.
Is your head spinning yet?
All of the 3G services (or 3G+ or 3.9G or whatever they want to call them) work about the same. In real world use, as we've seen time and again at phuketinternetspeed.com, 3G in Phuket is fast enough to sustain a video Skype connection, and YouTube videos usually play OK. The ISP's claims of 26 Mbps or 42 Mbps or 56 Mbps are nothing but advertising malarkey, with absolutely no semblance to the real world. Real 3G download speeds in Phuket are closer to 0.4 to 0.8 Mbps. And your location – proximity to a 3G tower – makes an enormous difference.
That may change, though. AIS, for example, announced just last week that it's building out a new 3G network on the 2.1 GHz frequency. The frequency, in and of itself, doesn't mean much. The key factor is that AIS's 2.1 GHz network will be different from its current network – the one owned and operated by TOT. I'm holding out hope (against all experience) that AIS will build a much faster "backhaul" on this new network, and connect it to a relatively unthrottled connection to the internet backbone. If that happens, we'll see the effects first at phuketinternetspeed.com.
When I buy another tablet, I probably won't pay extra for 3G. (Warning: as I predicted two months ago, Apple in Phuket now calls its network capable devices "4G" – when there isn't a single 4G signal available in Phuket.) In the future, I'll probably tether my new tablets to a phone. That not only shaves 3,000 to 4,000 baht off the purchase price of the tablet, it saves another 800 to 900 baht per month for the extra 3G connection.
My next wireless purchase will probably be a MyFi box – the little portable box not much bigger than a deck of cards that connects to the internet over 3G, then lets you share that internet connection with any device that supports WiFi. MyFi boxes are pretty cheap now – a few thousand baht – and they work very well indeed.
One final wireless note: when you go shopping for phones, tablets, 3G connectors (USB dongles, MyFi boxes, whatever), be intensely aware of one fact. 3G is on its way out, all over the world. Unless Thailand completely screws up 4G – I'd ballpark it at a 70/30 chance, given the self-flagellation we saw with 3G – you're going to want to replace your 3G equipment with 4G in a couple of years.
Why? 4G really is that much better – and in two or three years from now, you're going to have plenty of uses for a faster line. As I described in the August 11 Live Wire, in the real world, 4G runs three to five times faster than 3G. Of course, it'll be up to Phuket's ISPs to create the infrastructure that will support those higher speeds, so our results may well vary.
I don't want to leave the topic on a dyspeptic note. The fact is that wireless internet access in Phuket has made breathtaking advances in the past three or four years. Granted, our 3G isn't as fast or reliable as Singapore's or Hong Kong's – or even Cambodia's. But it's usable, and getting better.
Starting this month, a German-language group will hold informal computer clinics at the Sandwich Shoppe in Patong on Sunday mornings, at 11am. Sehr gut!
Our regular weekly computer clinic roundtables continue every Sunday morning, 10am at the Sandwich Shoppe, Chalong. If you have a Windows problem that needs to be solved, or a question about internet service in Phuket, drop by and ask one of the assembled gurus. It's always free. Sponsored by the Phuket Gazette and Khun Woody's Sandwich Shoppes.
Live Wire is Woody Leonhard's weekly snapshot of all things Internet in Phuket.
Follow him on Twitter, @PhuketLiveWire, and "like" the pages at
— Woody Leonhard
Phuket News

Join the conversation and have your say on Thailand news published on The Thaiger.
Thaiger Talk is our new Thaiger Community where you can join the discussion on everything happening in Thailand right now.
Please note that articles are not posted to the forum instantly and can take up to 20 min before being visible. Click for more information and the Thaiger Talk Guidelines.