Phuket
Extensive dredging gives Royal Phuket Marina round-the-clock access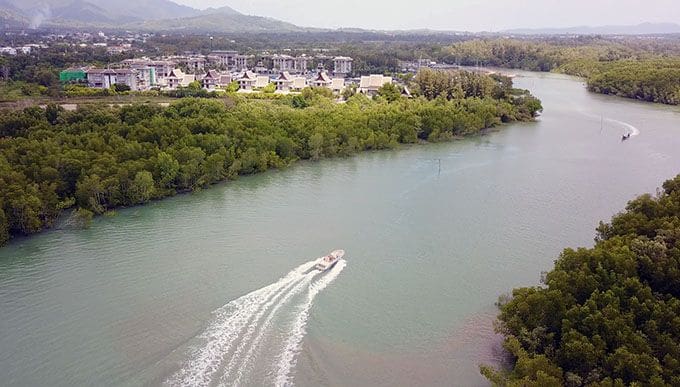 Royal Phuket Marina, working closely with the Marine Department in Phuket, have recently completed dredging of its marina basin and access channel, increasing the depth to two metres at the lowest tide and enabling motor boats up to 35 metres round-the-clock access.
"The recent dredging program is part of our ongoing commitment to customers and our desire to drive Thailand's marine industry to greater heights. The increased depth and improved access makes it easier and even more convenient for all motor boats at the marina. It also gives our Royal Villa owners unrivalled convenience to depart and return to their private villa berths at any time they choose," said Mr. Gulu Lalvani, Chairman of Royal Phuket Marina.
"Since opening Royal Phuket Marina we have been an accredited 5 Gold Anchor Marina and we remain the only such marina in Thailand. However, we are always striving to be better and these latest improvements are already being well-received by customers and boat owners around Asia."
Royal Phuket Marina caters for motor boats up to 35 metres in length and has a capacity of 216 boats.
"The convenience of round-the-clock access benefits boats of all sizes, and we have recently confirmed the arrival of four private motor yachts from Hong Kong which are due later this year. We have also welcomed two 20+ metre motor yachts whose owners chose Royal Phuket Marina because of its facilities and strategic location on the island's east coast," added Mr. Lalvani.