Phuket
Phuket Governor assures Phuket "we're ready to handle any tsunami"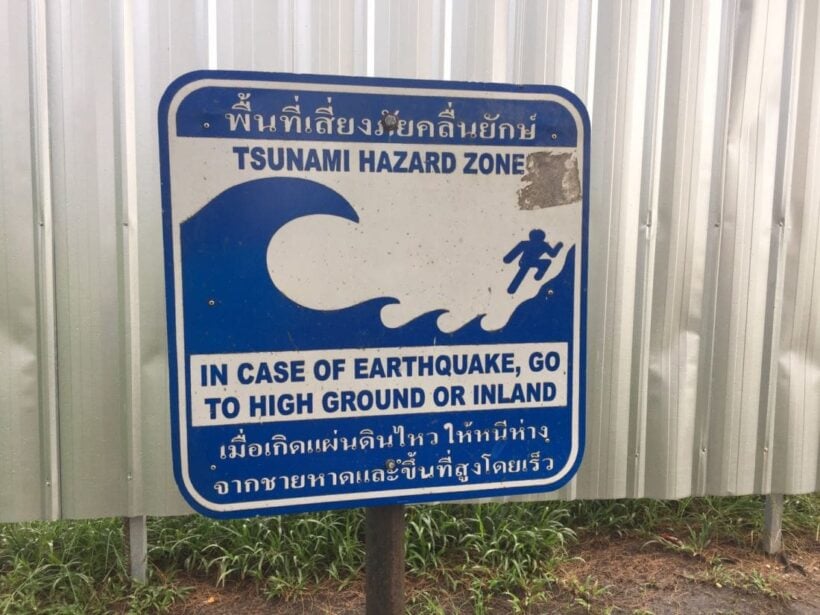 The Phuket Governor Pakkapong Tawipat is assuring Phuketians and tourists of the island's readiness to handle any tsunami.
Governor Pakkapong says, "It's not only Phuket that is paying attention to the recent tsunami in Sulawesi, but also the nation. We are totally ready to help people and tourists if any similar event was to occur."
"We are keeping an eye for earthquakes in two main locations. One is in the Indian Ocean. If any earthquake happened there, we could alert people within 1.45 hours. Another location is 29 kilometres from Phuket. If an earthquake happened we could alert people with a 50 minute warning."
"For tsunami warnings, an alert would be sounded across Phuket's low-lying coastal areas. We have warning towers which are about 80 percent functional. Some audio alerts that were not functioning properly are being urgently repaired as we speak."
"We are also checking all tsunami evacuation routes that might adapted to suit some structures and traffic routes that have changed in recent years.
'I can confirm that all government offices in Phuket are ready to service people and tourists in the unlikely event a tsunami happened again."
Read more about the Department of Disaster Mitigation's report on the warning towers HERE.