Bangkok
Shoot out at the Tesco Lotus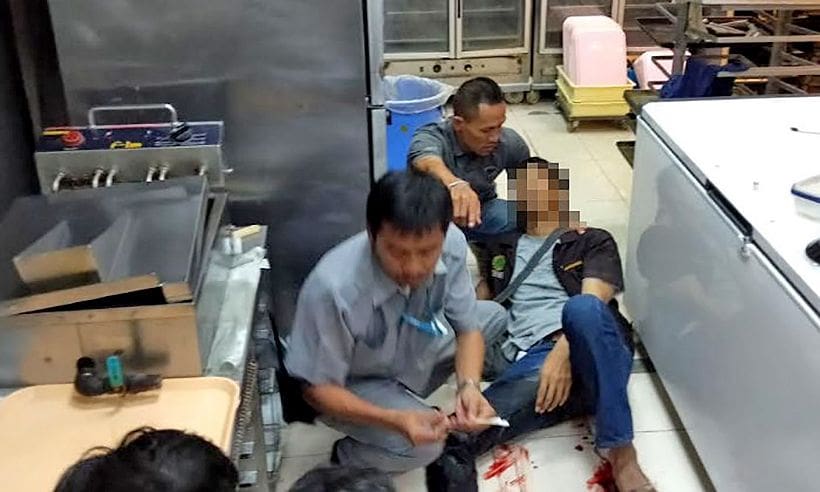 Drama at a local Tesco Lotus in Nakorn Pathom, west of Bangkok, yesterday.
Sanook reports that a Thai father, who had repeatedly warned a man to stay away from his daughter, shot him then fired into the man's pick-up in the parking lot of a Tesco Lotus in Nakorn Pathom.
Police captain Wasan Tangtham found a lot of blood in a bakery at Lotus where U-Then had fled following the shooting.
The victim was hit in the leg and was rushed to hospital after suffering severe blood loss.
Outside in the parking lot, waiting for police, was 71 year old Suchart with a .22 gun. He was with his wife and family in a Toyota.
Nearby police found the victim's Isuzu pick-up with four bullet holes. The two front tyres had been shot too.
Police say that the victim had tried to flirt with the suspect's daughter for two years. She rejected U-Then's advances. U-Then then went on Facebook to insult the father compounding the situation.
Suchart was out with his family shopping at Lotus when U-Then came up to his car and banged on it.
This angered Suchart who then shot at U-Then before firing four shots at his pick-up. Suchart has been detained as police continue their investigation.
SOURCE: Sanook