Phuket
Croc tracks found on Bang Tao Beach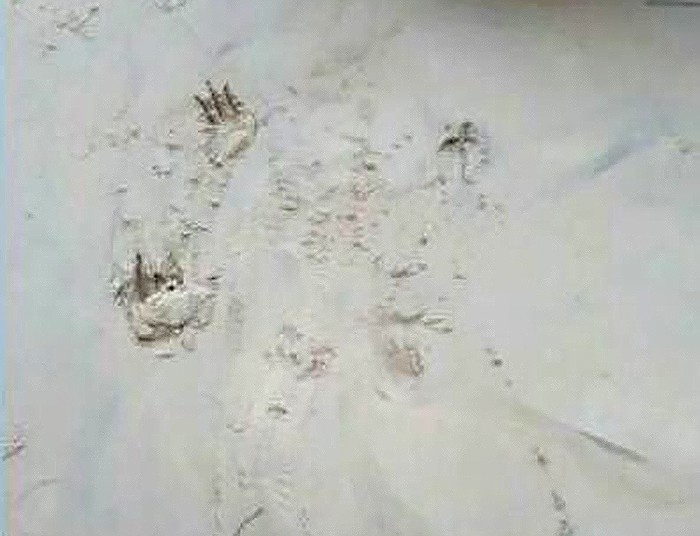 Traces of a crocodile claw footprints have been found at Bang Tao Beach today (July 26) as the crocodile search operation has struggled to find the shy reptiles citing strong wind and waves along the west coast.
The crocodile search team claim they've found the croc-prints which, believed to be of the missing crocodile at Bang Tao Beach.
The search team says they're battling with strong winds and waves even though the 1.5 metre crocodile has swum all the way from Yanui to Bang Tao Beach.
Eight cages have been set up along the beach and rocks with alluring munchies awaiting the, hopefully, hungry crocodile.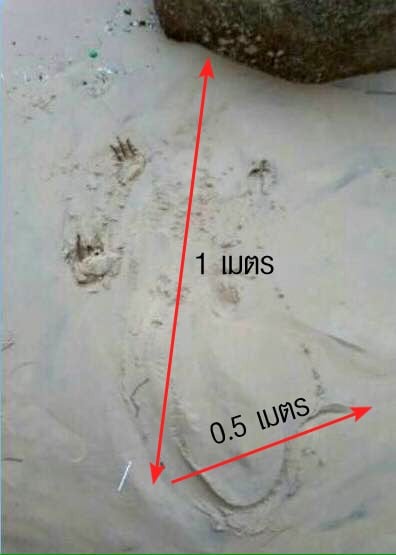 PHOTO: Chief of the Cherng Talay Tambon Administration Organisation (OrBorTor) MaAan Samran