Come into my world. Tribhum is now open.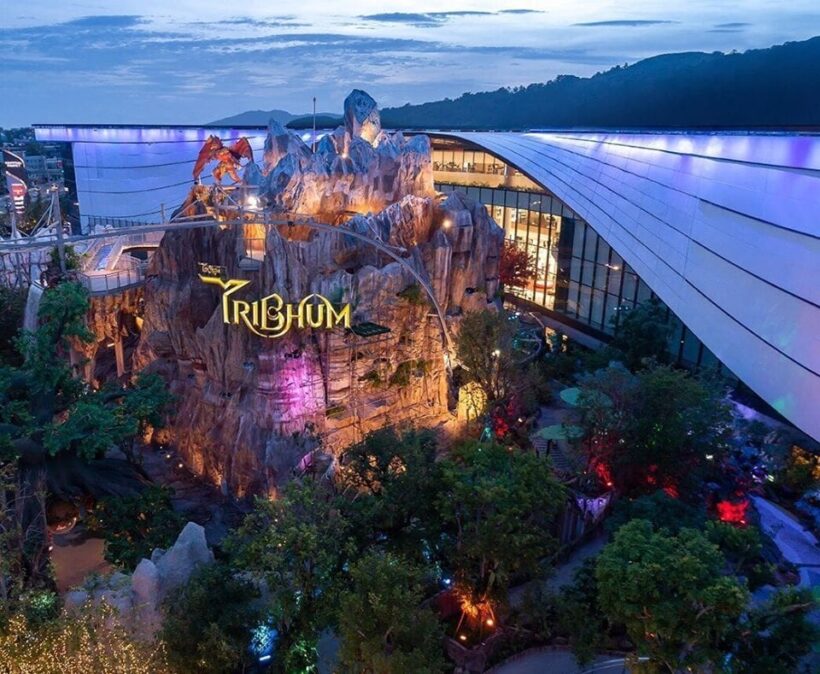 "Tribhum – The Mystical Three Worlds" is Phuket's newest tourist attraction situated in the new Central Floresta. It's a 3D walkthrough adventure theme park in which visitors are transported into a mystical realm of Siamese legend and fantasy.
"Tribhum" is pronounced try-POOM (with soft 'OO' sound).
Located on the roadside of the new Central Floresta, "Tribhum –  The Mystical Three Worlds" combines this legend and fantasy with creative storytelling and superb interactive technology, according to their media release.
In 'The Magic Forest World', visitors can encounter the Makaleetrees and be lured by their enchanted dance, make their way through the 'Vanekampoo Monkey' zone inhabited by half-monkey half-oyster animals, speak to the Talking Tree and have their voice changed into that of Tribhum plants, survive poisonous flowers in the Blood Flower Cave, be transformed into a Tribhum creature, catch a glimpse of a Kinnaree and break the spell of the icy Wild Illusion.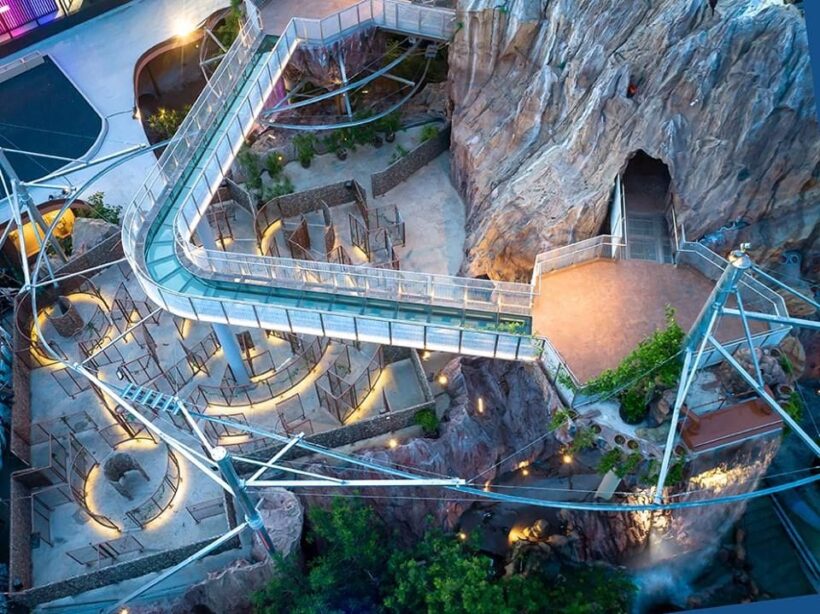 Spectacular thrills await in 'The Silver Mountain World' on the 4 storey high Silver Glider ride that reaches a speed of over 45 kilometres per hour and on the Crystal Path glass skywalk that's 60 metres long and over 20 metres high. In the Garuda Dome visitors will find themselves in the middle of a virtual world battle for the elixir of immortality and in the Demon Maze, on the run from thirsty demons.
In 'The Underwater World' visitors can cruise along a secret passage to encounter the mythical creature attendants of the Naga King, marvel at the mesmerizing sight of thousands of real-life fireflies in The Thousand-Firefly Tunnel and experience the thrill of flying in the ultimate 4D animation flying theatre!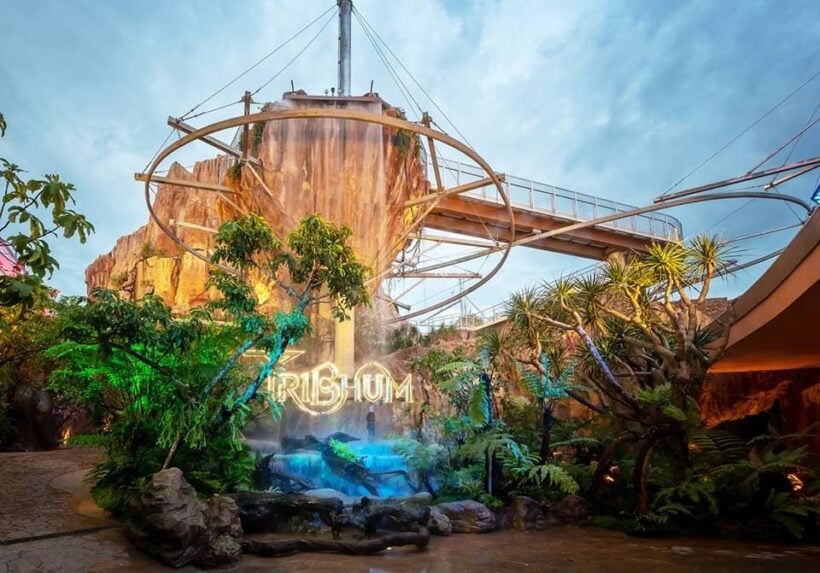 "Tribhum – The Mystical Three Worlds" is open daily (except Wednesday) from 11am – 10pm. Admission is 1,500 Baht for adults and 750 Baht for children (height 90 – 120 cm) and seniors 60 years and above. Children under 90 cm height and disabled (disabled ID card required) are free.
"Tribhum – The Mystical Three Worlds" also features restaurants, a souvenir shop and concierge. Entrance is from inside Central Floresta on the ground floor.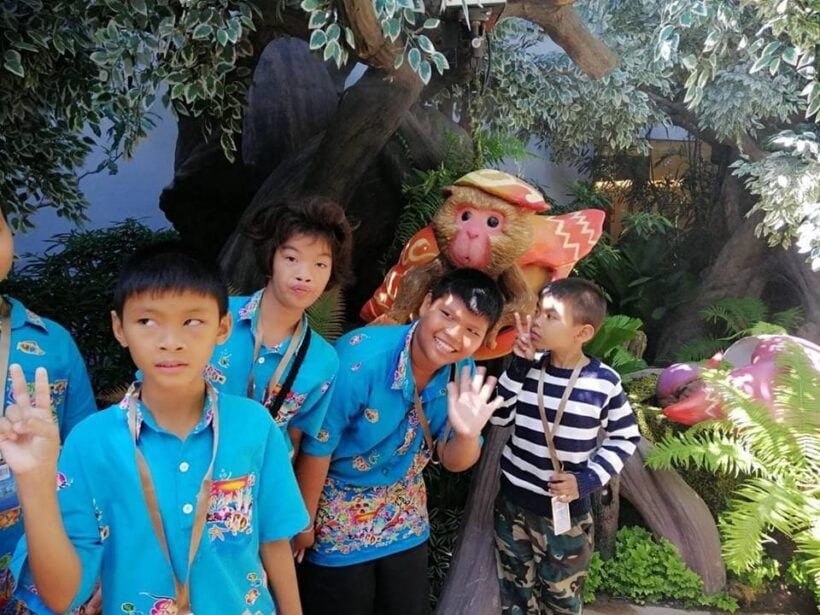 Find local events and browse venues in Thailand with Thaiger Events, or post your own today.

Read more headlines, reports & breaking news in Phuket. Or catch up on your Thailand news.
Sold over 2.6 million copies and it's not even released. Map of the Soul, BTS.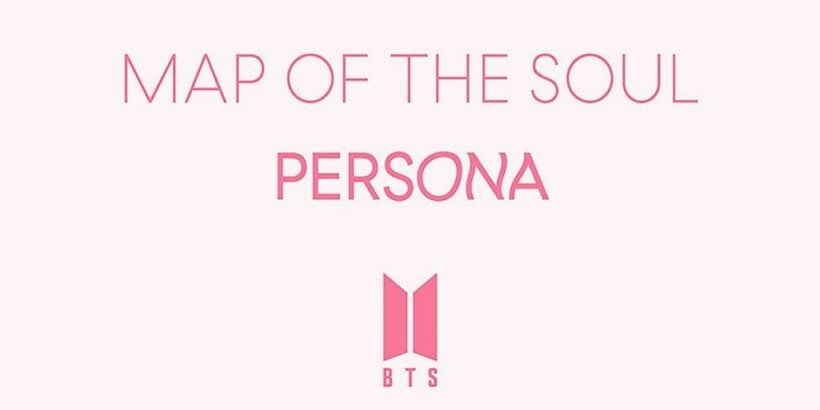 The new album Map of the Soul: Persona has already sold 2,685,030 copies. That was in just four days up to March 17.
And it's not even being released until April 12.
It also came to light that the same band had the second and third best selling albums in the world for 2018, according to the International Federation of the Phonographic Industry.
The Greatest Showman' Soundtrack Edges Out BTS, Lady Gaga for Best-Selling Album of 2018.
It would be an understatement to say South Korea's BTS's comeback Album is highly anticipated. The K-pop heavyweights just broke their own record for preorders with their upcoming album.
The yet-to-be-released EP currently sits at No. 1 on Amazon's CD & Vinyl Best Sellers. At this stage there's no music, no cover, no music videos. Just anticipation.
Earlier this month, the International Federation of the Phonographic Industry revealed that BTS snagged the second and third spot on last year's best-selling albums around the globe. Love Yourself: Tear and Love Yourself: Answer sold 2.3 million and 2.7 million units, respectively. Both albums hit the top of the Billboard 200 in 2018.
The April 13 comeback performance won't happen in South Korea this time. It will happen on their biggest stage yet: Saturday Night Live.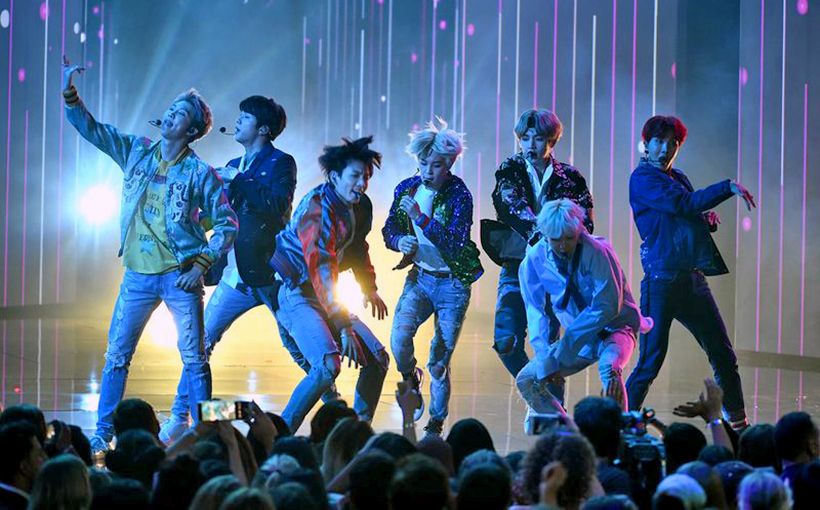 Siam Songkran Festival lights up this year's Songkran in Bangkok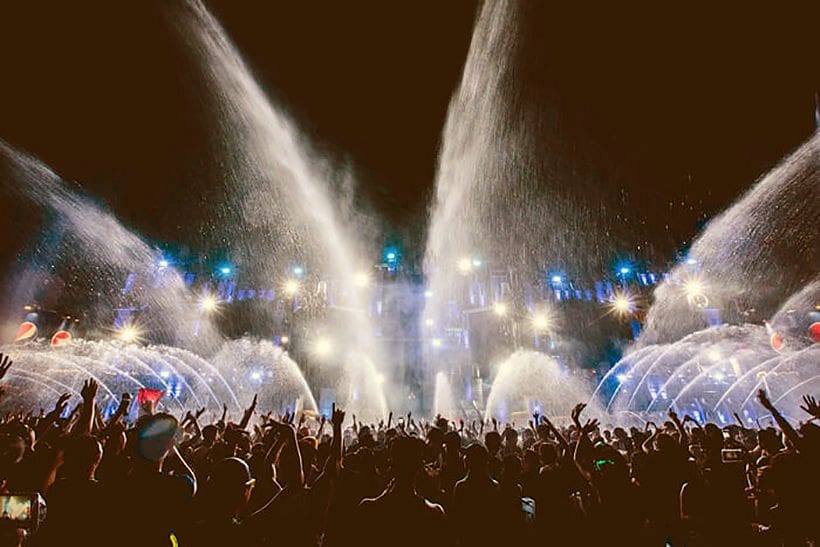 Sick of running around Bangkok with your 200 baht Tesco water pistol? Combine the annual water festival with a world class music festival instead.
Welcome to Siam Songkran, Thailand's newest four-day Songkran festival set to be held April 12 – 15 at Bangkok's largest city centre entertainment zone, SHOW DC Arena.
A time of tradition, Songkran is also a time of fun with family and friends, and Siam Songkran is set to blend Thai and Western cultures with a packed music and entertainment program and the largest water fight in Bangkok.
Held over four days with four outdoor zones and two huge stages showcasing live music from the biggest acts in Thailand and around Asia. Headliners include Yellow Claw, Afrojack, Coone and Crisis Era, while many others will perform such as Dolf, Zatox, Darren Styles and more.
#SIAMSongkran tickets can be purchased online at www.siamsongkran.com and range from 1,500 baht for a single day pass, to 6,400 baht for a VIP 4 Day Pass. For those looking for the ultimate festival experience, special VVIP Packages are available from 100,000 baht (for 6 pax) to 385,000 baht – the first festival pack with a pool suite.
Powered by SHOW DC, Clubbing Asia, One and Zaap, Siam Songkran will take place April 12 – 15 at SHOW DC.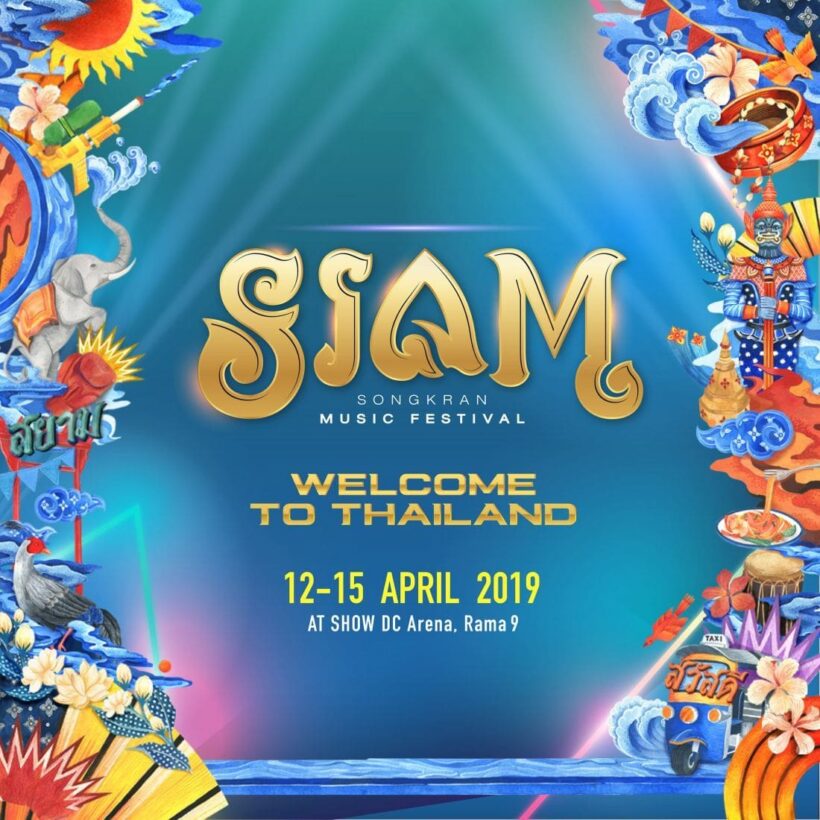 Link for further details HERE.
BTS launch their new album on April 12, appear on Saturday Night Live the next day. Why this matters.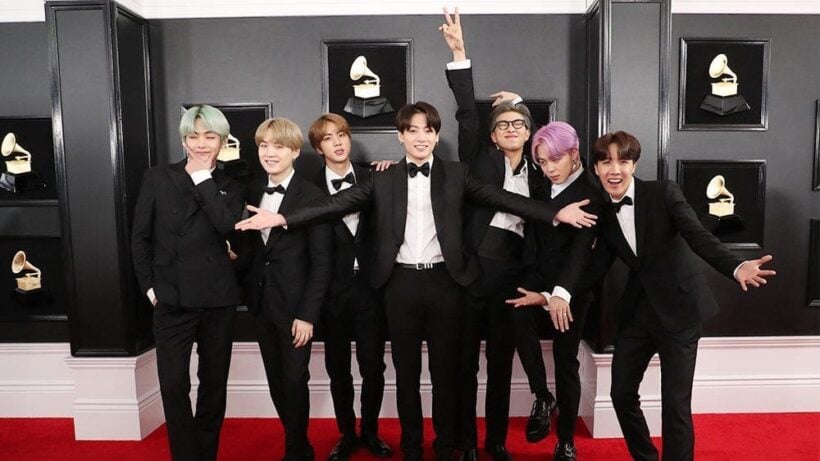 The music business is about to have another one of those seismic shifts in the next month as the power of the music business continues to dribble away from western record company influences to a more democratic, social media-driven, business model.
In the past two years, mainly, a small South Korean production house has re-tooled the massive world music business (and it is, first and foremost a 'business') with one product.
Bangtan Sonyeondan, better know around the world simply as BTS.
The seven members of the K-Pop phenomenon (and the word phenomenon is aptly applied in this case) actually debuted in 2013 after forming originally in 2011, but they're hardly an overnight success with real struggles threatening their success along the way. The BTS that writes, produces and performs in 2019 is a slick, highly professional performance and business unit that has, mostly by design, completely rejigged the fatally-wounded 'old' music business model. From a try-hard hip hop band to world-class music artists is a fascinating journey in the annals of the modern music business.
Also consider they've done this singing, mostly, in Korean.
Whilst the record companies continue to roll out the 'oldies' with another Greatest Hits compilation, or interpret their 70s and 80s heroes on the big screen (another guarantee to boost flagging music sales and downloads), there is some light at the end of the music tunnel which gives us hope of some great tunes ahead.
From first impressions the septet of BTS are just another fresh-faced boyband with catchy hooks, hair tosses and screaming fans – we've seen it all before, right? Except that they're South Korean in a white-washed music world.
But behind the facade is some raw talent, a highly skilled back-room and the use of social media as a jack-hammer, not just a tool. After charting two of their albums at #1 in the Billboard Hot 200 last year, a first for a Korean band, appearances on the American Music Awards, the Grammies, Ellen, all the popular Tonight Shows, the front cover of TIME and a series of sell-out concerts around the US, the seven young men are about to take the next big step, and it will be big.
Days after BTS announcing their forthcoming Map of the Soul: Persona album coming April 12, they also announced they are appearing on SNL, Saturday Night Live, (NOT Donald Trump's favorite TV show) the day after.
Saturday Night Live announced that BTS will make their musical debut with Emma Stone, a self-declared K-pop fan, on the April 13 episode.
SNL is a highly coveted stage for any performer and has the ability to bring an artist to new heights of their career. A pre-fame Adele performing in a 2008 episode went on to the highest-rated episode in 14 years and sent her 19 album to new highs on the charts.
BTS, although still in their early to mid-20s, are already seasoned live and television performers. There would be more BTS live YouTube clips on the net than any other performer, period. They know the performance craft and how to play an audience. The sales of their music speaks for itself, their YouTube click numbers are astonishing. Type 'BTS' into Google and you get 490,000,000 results!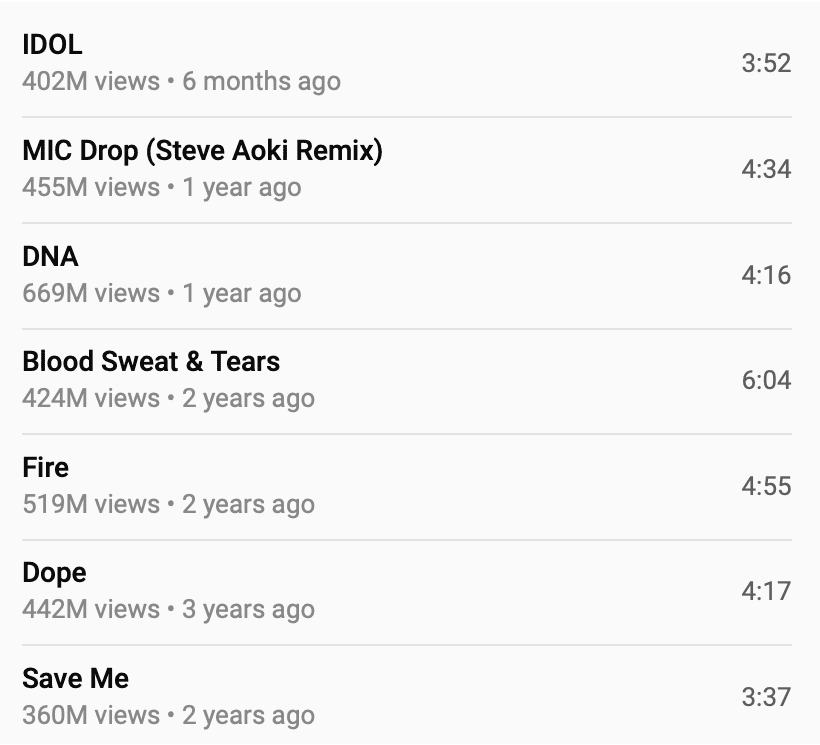 And that's part of the magic formula that separates them from just about every previous band. Whilst using social media is nothing new, BTS has amassed an enormous world-wide audience of music downloaders, ticket and merchandise buyers and sheer screaming hordes beyond anything previously attainable. And there's a lot more to come as the fan base spreads out of Asia into the rest of the world.
Of course it's easy to say the band came along at the right time, given the rise and rise in social media's impact on our lives. But they've been first band to really harness the power in ways most other bands never even thought about.
Their fanbase is called 'Army', an appropriate name given the onslaught on music fandom around the globe. That the enormous fanbase started in Asia and is spreading westward is something we've not seen before.
BTS also deliver a different message aimed squarely at their peers and not with the same gloss and sheen of most other K-Pop. It's sometimes raw, always relevant, reflecting their own battles and scars as young people growing up in a complex world. They cry, they share their fears, they argue on their videos, they're humble – it's very different.
The BTS-on-SNL program will be, easily, the biggest audience the show will EVER have, not by a little, by a LOT. That's quite an easy prediction given BTS's chart history, their YouTube viewer numbers, their growing appeal and the sell-out concerts, around the world.
For a crash course in BTS, check out this video (below). There are also thousands, yes thousands, of other videos apart from their award-winning music videos as well. Such is the power of Army, the power of social media, the power of good music well performed, and the hope that cream always, eventually, rises to the top.
The Saturday Night Live episode airs in the US on April 13.