Phuket
Cable TV company raided and taken off air in Phuket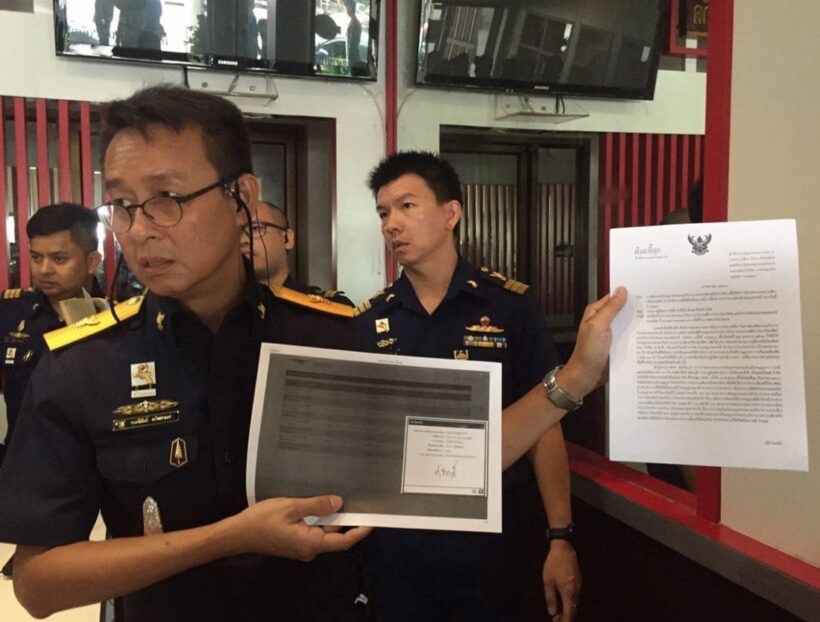 National Broadcasting and Telecommunication Commission (NBTC) officials, together with the Phuket City Police and soldiers, today raided a cable TV company in Phuket Town over illegal operating services.
At 10am officers raided KPP Enterprise on Phang Nga Road in Phuket Town after it was found that the company had been illegally operating the cable services.
The license was revoked on September 7 this year as the company hadn't paid licensing fees for the 2016 account year. The company had received a revocation of documents on September 12 but was still operating the service.
Officers seized all equipment and say they will take further legal action over the illegal operating service. The company cable transmissions will also be cut to stop the service.