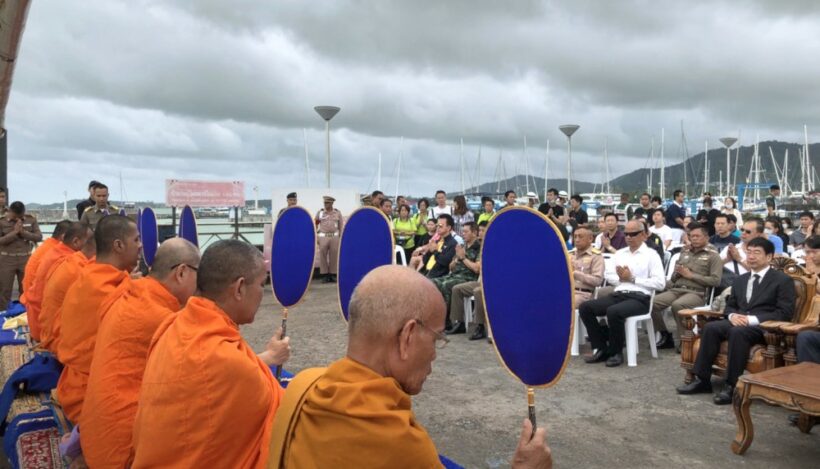 A Buddhist ceremony has been held to commemorate the passengers who died in last Thursday's tour-boat tragedy to the south-west of Phuket, while the search resumed for one person who remained missing.
The ceremony took place at the Ao Chalong pier early yesterday morning (Wednesday) to boost the morale of grieving relatives who were present, along with locals and Chinese authorities. The navy has deployed divers to the location where the Phoenix capsized on July 4 off Koh He to retrieve a body trapped under the shipwreck. Officials were also conducting patrols to search for the final missing person.
Phuket Governor Noraphat Plodthong said the death toll was at 45 and 43 bodies had been identified. Forty-two people survived the sinking of the tour boat. Most passengers on the Phoenix were Chinese.
Funerals were being organised at local Buddhist temples on the instructions of relatives, the governor said. According to Phuket's public-relations office, at the time of sinking the 103 Phoenix passengers numbered 14 crew members and 89 tourists, most of them Chinese.
The captain and all crew members survived.
At a media briefing yesterday morning, Norraphat said: "We have found 42 survivors, and 45 bodies have been recovered. One body is still stuck inside the Phoenix and unable to be recovered at this stage. So just one passenger remains missing."
The search area has been widened to include Phang Nga, Krabi, Phi Phi Island and Satun province. Meanwhile, the Tourist Police Bureau has revealed that the Phoenix was not "fit for purpose" for operations in the seas off Phuket. As well, the buoyancy aids that were provided to passengers failed to meet the minimum standards required for safety vests.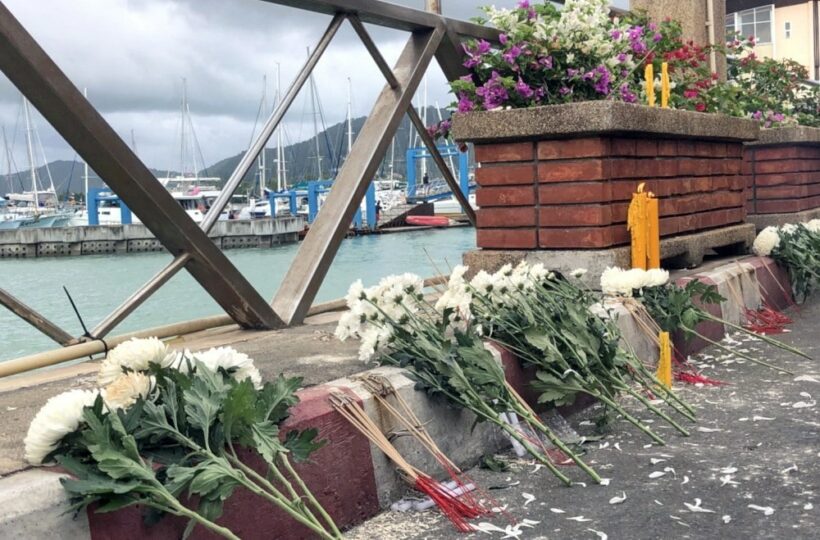 SOURCE: The Nation