Chinese netizens rip into Phuket authorities' handling of boat disaster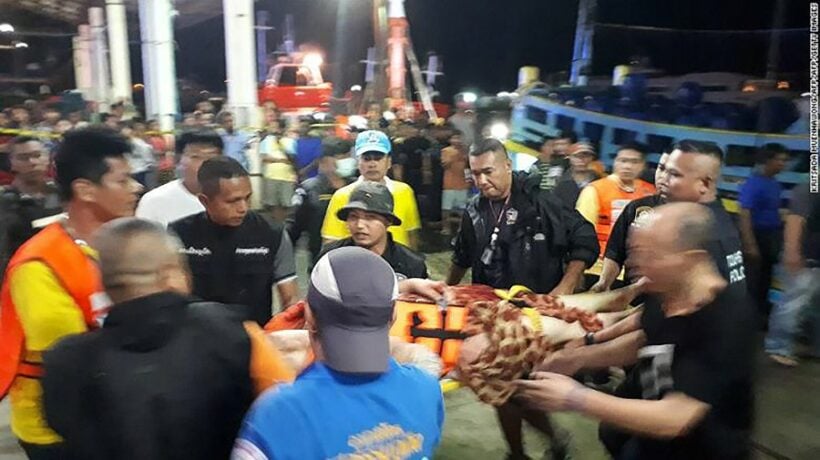 With the Tham Luang cave story evolving into health updates of the team members, some international media are now focussing on Thailand's worst maritime disaster (since the 2004 tsunami) last Thursday.
CNN have published an article sharing Chinese media and netizens ripping into Thai officials, including the deputy PM, Prawit Wongsuwan.
Users on the Twitter-like service Weibo, citing witnesses who were at the scene, said there was no official warning in Phuket against sailing when the ship left port, before it encountered inclement weather at sea.
They also questioned the actions of the boats' Thai crews, who reportedly abandoned passengers when water rushed in. Some claimed survivors and grieving families arriving from China faced red tape and bureaucratic delays when trying to see and identify the bodies of their loved ones. – CNN
The investigation, so far, has been pointing fingers at irregularities in the company that owned and operated 'Phoenix', alleging that the Thai company was really just a shelf company set up to be run by Chinese interests and avoid paying tax. The investigation has been scant in mentioning any of the harbour masters, local registration offices, marine divisions and safety inspectors who are the Thai officials that sign off on the paperwork and allow the boats to operate in Thai waters.
Amid rising calls in China to boycott Thailand, the military government in Bangkok seems to have switched to damage-control. On Tuesday Thailand's embassy in Beijing issued a statement saying Prawit's remarks "may have traumatized families of the victims," and that the general expressed his "regret and apology" to the Chinese tourists in the accident. – CNN
The morning after last Thursday's incident there were still many Chinese tourists eager to jump onto the hundreds of tour boats that ply the Andaman. So far tour companies are claiming there have been few cancellations in bookings.
The CNN story suggests that this incident could be a milestone in Chinese tourism to Thailand – some 10 million Chinese tourists visited Thailand in 2017 – and the back-lash could start a decline in tourist numbers from a market that has been so profitable for the Land of Smiles in recent years.
Read the rest of the CNN story HERE.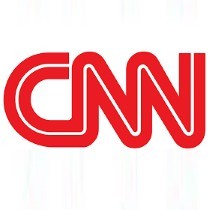 Keep in contact with The Thaiger by following our
Facebook page
.
Human hair trade exploits ASEAN women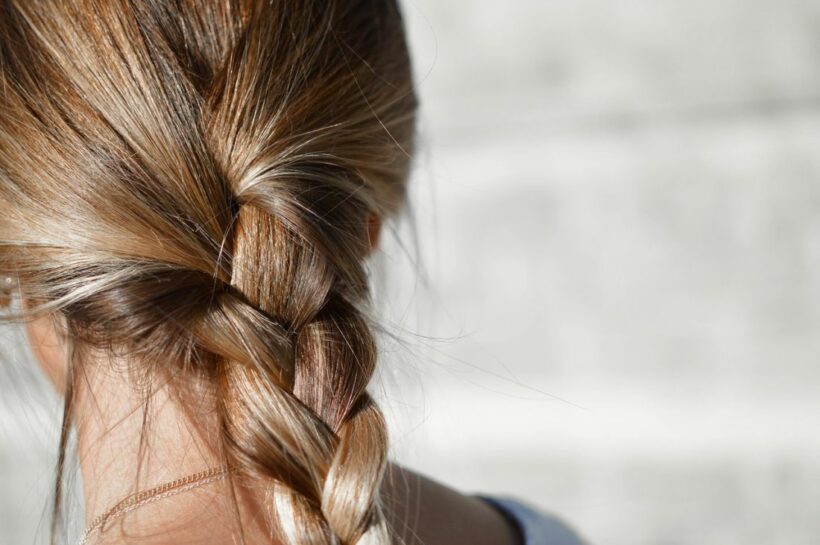 Hair extensions have become an essential part of the multi-billion-dollar hair industry, with estimated annual sales of 250 million to over 1 billion USD. Based on a 2018 Research and Markets report, the global hair, wigs and extension market is expected to surpass 10 billion USD by 2023.
Raw human hair has significant commercial value: it's a coveted commodity to be processed into hair extensions and wigs. According to a report by the Observatory of Economic Complexity (OEC), the global value for human hair exports in 2017 was 126 million USD. Asia exported 72.4 million USD, accounting for 58 percent of the global trade.
In India, the Tirupati Balaji temple earns 10 percent of its income through auctioning hair donated by devotees, raking in a profit of 25 million to 40 million USD annually.
There are three categories for collected hair: Remy, non-Remy and virgin hair. Remy is usually obtained from temple donations and is of the highest grade. Non-Remy hair is a lower grade, collected from individuals, and is typically broken or short. Virgin hairhas never been chemically treated.
In Southeast Asia, long hair is esteemed as a mark of beauty with deep religious and social meaning, especially in Buddhist countries. While most brands opt to acquire hair from India where it's donated for religious reasons, in Southeast Asia, traders target impoverished areas to buy hair from desperately poor people whose poverty makes them easy prey. Hair extensions in the US can cost 500 to 2000 USD, but the owner of the hair usually receives only a fraction of that. For example, Nguyen Thi Thuy of Vietnam says the highest she has ever been offered for her hair is 70,000 Vietnamese dong, or 3 USD. Pheng Sreyvy from Cambodia fared slightly better at 15 USD for her locks.
According to the Cambodian Human Rights and Development Association, women don't know how to bargain over the price of hair. "They decided to sell their hair because they are poor, and they don't know where to sell their hair for international market price," a spokeswoman said.
The high value of human hair has made hair-theft muggings a recurrent problem in some countries, and some companies have resorted to chemical processing or a mixture of human and goat hair.
Increased awareness of exploitation has prompted many companies to collect hair from more transparent and ethical sources. While the human hair trade has provided many communities with income and opportunities, practices that exploit and deprive women of opportunities continue.
SOURCE: theaseanpost.com
Keep in contact with The Thaiger by following our
Facebook page
.
Thailand's immigration police catch thousands of overstayers thanks to airport biometrics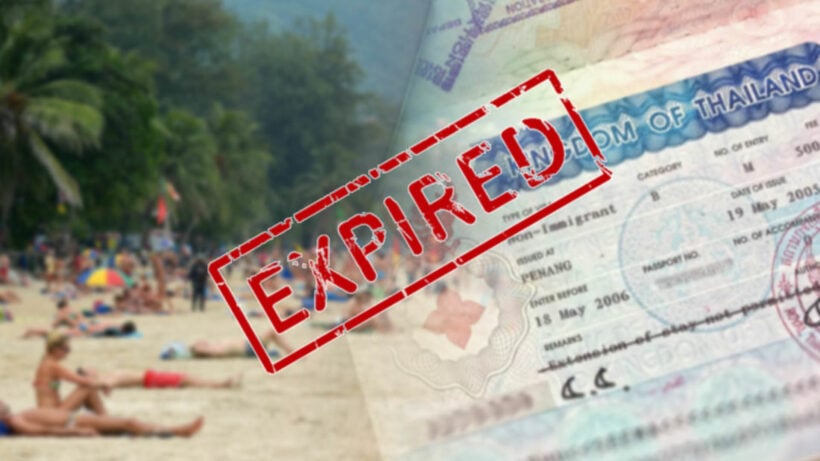 The chief of Thailand's immigration police says the biometrics system in place at sixteen airports across the country has so far netted 1,000 people who are blacklisted or on watch lists, 700 who have arrest warrants out for them, and 45,000 who have overstayed in the country.
The Nation reports that the system is also used to detect fake passports as it uses UV and infrared light to compare the information stored in a chip in the passport with facial features.
It's understood that in just three days, police were able to arrest 8,000 people for being in possession of fake passports, illegal immigration, overstaying their visas or criminals with arrest warrants out for their capture.
The notorious fake billionaire who married in a lavish ceremony costing over 3.5 million baht and then left his wife to pick up the tab, was recently arrested at Bangkok's Don Muang Airport after being caught by the biometrics system. See story HERE.
SOURCE: nationthailand.com
Keep in contact with The Thaiger by following our
Facebook page
.
Thai Airways announces cancellation of six routes to four ASEAN destinations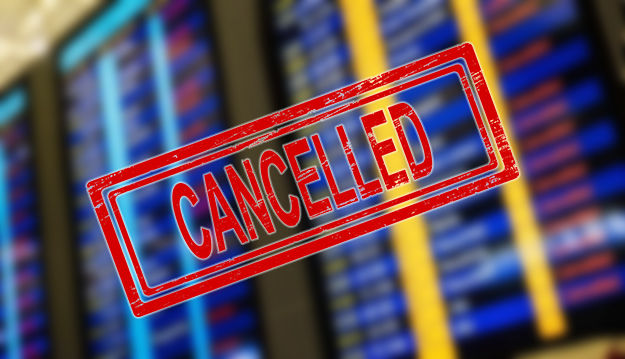 The President of Thai Airways International says the airline is set to cancel six flight routes to Laos, Vietnam, Cambodia, and Myanmar.
The Nation reports that Sumeth Damrongchaitham says the routes in question are all from Bangkok's Suvarnabhumi airport to Vientiane, Luang Prabang, Phnom Penh, Hanoi, Ho Chi Minh and Yangon.
"These routes are all covered by a small number of flights and have low customer capacity. Once the cancellation plan is finalised, THAI will assign Thai Smile Airways to cover these routes instead."
Sumeth cites increased competition as the reason behind the decision and the difficulties presented by rival airlines slashing prices to remain ahead of competitors.
"THAI needs to adjust our strategies too to preserve our reservation rate. We will focus on rolling out promotional campaigns until year end. However, next year's strategy remains to be seen. Our prices this year have been reduced to a record low and if this strategy doesn't work, we may take a different direction, such as seeking more partners for organisation tickets, increasing online channels, or giving privileges to frequent fliers."
SOURCE: nationthailand.com
Keep in contact with The Thaiger by following our
Facebook page
.